How Uber Publisher Powers the Media Industry
Firas Ghunaim
November 18, 2018
News consumers are more likely to spend time on websites that they deem trustworthy and more aligned with their own personal beliefs.
Journalism, entertainment and media businesses, in general, have been hit hard by the challenges that accompanied this shift in behaviour and have struggled to sustain the same level of readership and revenue stream that they enjoyed before.
According to the RISJ Journalism, Media, and Technology Trends and Predictions 2018 report; one of the major challenges faced by journalism and media agencies is establishing themselves as a trusted and identifiable brand.
Journalism and media agencies still rely on content creation; however, they now realize that they must create a personalized digital and mobile experience to sustain any form of loyal readership with their desired audiences.
Our market intelligence, research and development teams combined to develop a solution to the challenges that face any digital platform that relies upon a heavy publishing schedule and came up with Uber Publisher; the ideal content management system for news agencies and content publishers.
Here's how Uber Publisher enables your journalism and news media agency to transform into a trusted digital brand:
Search Engine Optimization
Uber Publisher is inherently optimized for all major search engines. Why does it matter?
If your content cannot be found easily by your readers, being a trusted brand is the least of your worries.
Searchability Matters
According to InternetLiveStats; 78% of searches happen on Google.
On average there is a total of 5 billion searches made per day. Google is responsible for almost 3.5 billion searches per day with an average of more than 40,000 searches processed every second.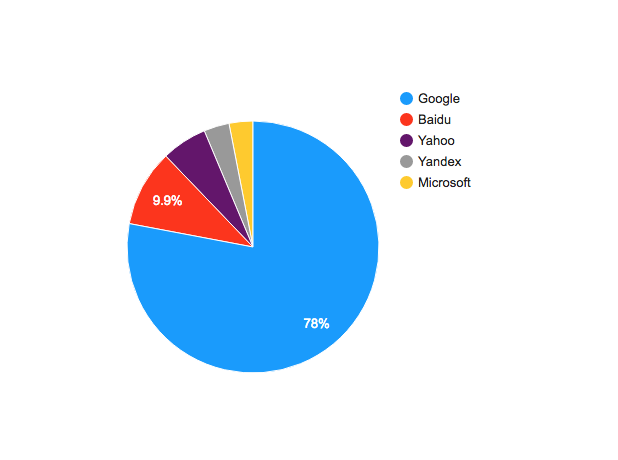 Uber Publisher features a full onsite SEO grader and checklist tool that recommends best practices during the content creation process to guarantee that all your published content is easily found and indexed by search engines such as Google.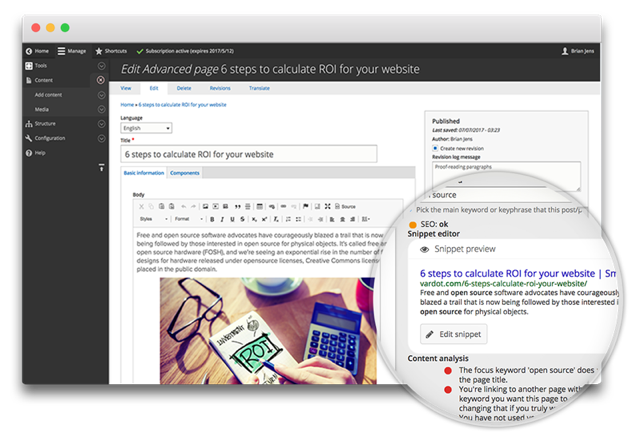 With over 100 languages optimized for search engine behaviours, you will never have to worry about your digital platform's searchability again with Uber Publisher.
UX Matters
To build a trusted digital business or brand; you must ensure that your desired audience has a seamless and enjoyable digital experience across all channels and devices.
With over 52.2% of search happening on mobile in 2018; Uber Publisher allows you to easily publish rich multi-media content that is optimized for every search engine across every device you can possibly imagine.
According to comScore 2018; Millennials mobile media consumption has eclipsed that of TV consumption. Traditional media consumption is now officially dead.
Take a look at the following stats:
89% of people are likely to recommend a brand after a positive brand experience on Mobile (Google, 2017)
42% of all mobile experiences involve search (Google, 2017)
More than 50% of videos are watched on mobile (Ooyala, 2016)
93% of Twitter videos are watched on mobile (Twitter, 2016)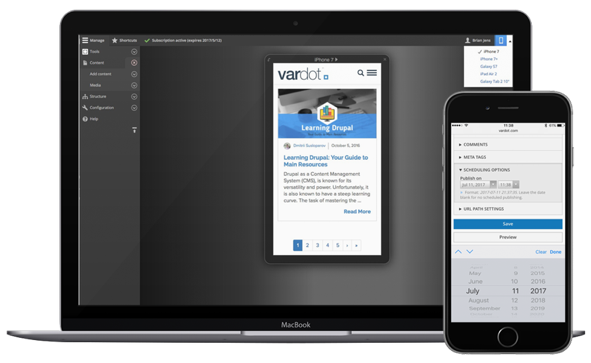 Google has already committed to rewarding digital businesses that live up to the standards set for mobile experiences and that it will do more to surface more high-quality, credible content on the web, which in turn requires better tagging and description of content at source.
Uber Publisher guarantees that your content publishing efforts are optimized for Mobile SEO and across all channels via built-in SEO features that include Rich Meta Tags, Schema.org Implementation, Search Engine Friendly URLs, Rich Data Snippets and RDF, Accelerated Mobile Pages (AMP), XML Sitemaps, and many more.
Uber Publisher supports responsive mobile design out of the box and provides all the necessary requirements for your digital experience to be ideally accessible and engaging across all devices.
Speed Matters
According to Google; 53% of all mobile experiences are abandoned if they take longer than 3 secs to load.
With Uber Publisher, editors may publish their content easily as instant articles on Facebook. This reduces loading times on the mobile web. Also, the integration to Google AMP, you can deliver not only text but also images, galleries, videos, as well as Instagram and Twitter cards.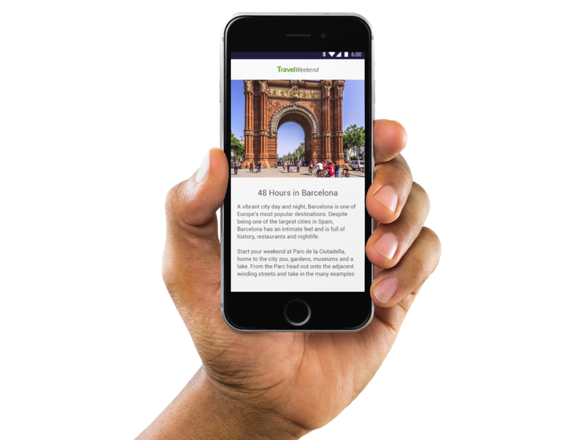 If you are still unconvinced about the importance of page loading speed performance to your ability to create a trusted and effective digital experience, hear it from Google:
"2 seconds is the threshold for e-commerce website acceptability. At Google, we aim for under a half second." Maile Ohye, from Google
Learn how Page Speed impacts your bottom line - Page Speed: Every Second Counts
Powerful Publishing Workflow Management
Uber Publisher was designed for digital businesses with heavy content publishing and management core operations. Such digital platforms must take into consideration key necessities that impact their core operations; such as the ability to create content in a flexible manner.
Flexible Content Creation
Businesses such as news agencies can create and curate rich-media articles and content easily with Uber Publisher.
In order to create a personalized digital experience for your readers; the structure of rich-media articles (images, video, text and social media cards) is completely flexible and simple to customize via drag and drop.
In addition to a mode that enables you to preview the final article draft; articles can be published automatically or scheduled for a later time in order to keep your article fresh and readily updated.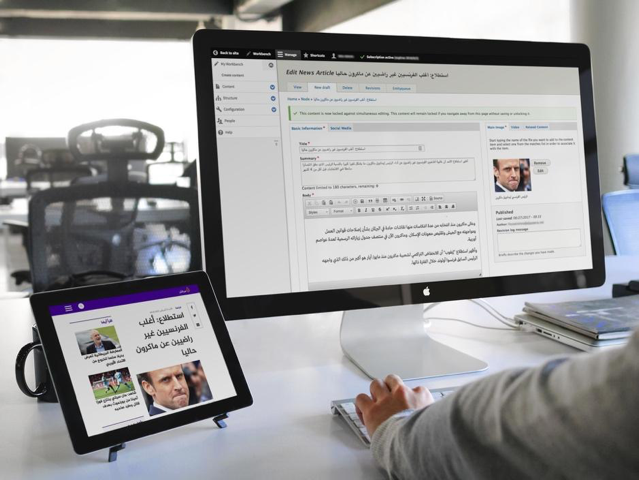 Best-In-Class Media Handling
Readers are more likely to be engaged with your content if you feature more than just a chunk of text. It requires you to feature video and information presented visually (e.g.) photos, infographics and charts.
However, a common frustration for content publishers and editors is the mundane task of re-uploading media content every time they need to feature it. With Uber Publisher's built-in rich media library, you can forget about wasting time on re-locating and re-uploading files you need for your article.
The library enables your content publishing team to store and access your digital assets that can include images, infographics, video, audio, text and PDF files.
Uber Publisher digital asset management tools support drag and drop of entire folders directly into media libraries. Meta-tagging enables quick access by users.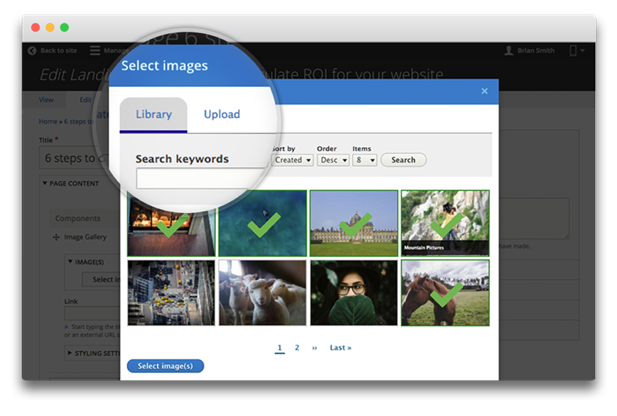 Effective Workflow Management
Uber Publisher is more than just a great tool to build your content publishing digital platform around; it standardizes your entire editorial workflow processes.
Easily set up and manage editorial, moderation and publishing roles across your team based on specific user roles. You can determine who does what and how thanks to the simple moderation control and permissions feature that enables you to manage workflow effectively.
Uber Publisher also offers a visual and side-by-side comparison of content edits to highlight changes easily which makes tracking content published and revisions made simple and faster than ever.
You can easily access the entire history of all revisions and edits made to an article published or yet-to-be published on your digital platform.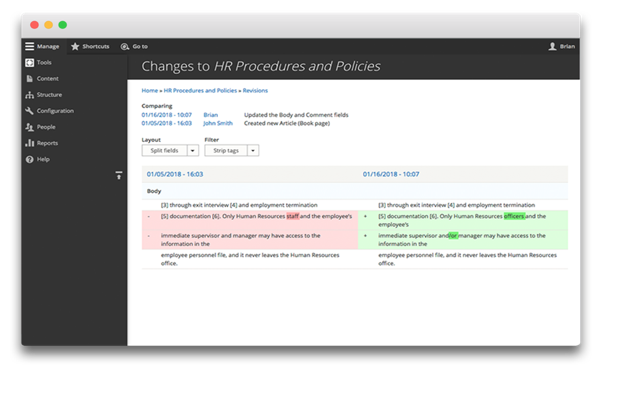 Social Engagement Optimization
One of the top things that helps increase a visitor's confidence in your website, particularly if it is a digital platform for news, is evidence of social proof.
This evidence comes in the form of displaying social engagement aspects such as comments, and social engagement numbers including your subscribers, followers, fans, tweets, likes, and other social shares.
Social proof is important because it puts the visitors' mind at ease. Uber Publisher understands all that and optimizes your ability to demonstrate social proof via a native comments system or integration with Disqus.
Optimized for Social Engagement
Uber Publisher allows your editors to seamlessly publish your content to all major social media platforms through a dynamic service layer or API with pre-built connectors for Facebook, LinkedIn, Twitter, and Google+ that allows you to seamlessly connect your website with all aforementioned social media channels.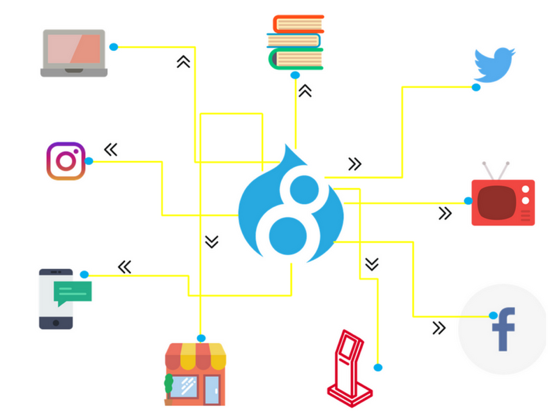 You can enhance your readers' social experience thanks to the social engagement elements found in Uber Publisher that boosts your content's shareability. Such elements include Polls; a popular native feature with users that enable your digital platform to capture user-generated data via customizable multiple choice questions.
Adding such features will engage your site visitors which will eventually lead to increased time spent on each web page.
Socially-driven Ad Revenue
Nothing annoys a website visitor than intrusive ads which are usually irrelevant. Uber Publisher guarantees a frustration-free digital experience across all devices thanks to the dynamic Ad integration with Google AdSense.
This integration allows for more relevant and personalized ad campaign placement and management.
Ad revenue is a major source of revenue for digital media and journalism platforms. According to the RISJ 2018 report; the ad money spent on platforms like Google and Facebook in order to gain traffic is one of the key concerns of the digital media and news industry.
Uber Publisher enables publishers to take back control by building a completely personalized digital experience for their readers.
Built for the Industry
Offering limitless potential with native features and tools to cater for every media organization, Uber Publisher comes with more than 100 handpicked publisher-centric modules and features to allow you to leverage an enterprise-class platform that enables your media or journalism agency to engage your audiences with personalized digital experiences
Easily accessible by all users (WCAG compliant), enjoys enterprise-class security, multilingual and built for next-gen mobile media consumption; Uber Publisher is the ideal news content management system for agencies seeking to capitalize on disruptive technology without disrupting their business.
Uber Publisher is trusted by top brands such as:

If you are ready to establish yourself as a leading digital media platform with Uber Publisher, we can help. Contact us now.
Uber Publisher
Enterprise Solution
ERP
Digital
Drupal 8
Drupal
SEO
Design & User Experience