Inbound VS Outbound Lead Generation: Differences and Techniques
Raghad Eid
November 23, 2021
Inbound leads are customers who reach out to your website willingly. Inbound lead generation, accordingly, is the appliance of inbound marketing strategies to attract potential customers to your website and start a two-way relationship that ends in a sale.
An inbound lead is any lead who interacts with a piece of content that is a part of an inbound lead marketing campaign. The interaction could be downloading an eBook, filling in a survey, or booking an appointment with the sales team.
Outbound leads, on the other hand, are leads you directly reach out to through cold calling, paid content marketing, social media ads, or any other outbound lead generation strategy. This means that when relying on an outbound strategy, the vast majority of people you reach out to will show no interest in your product or service. Yet, this doesn't mean that the strategy is bad or inefficient. Stick around, and you'll find out why!
Inbound VS Outbound Leads: The Key Differences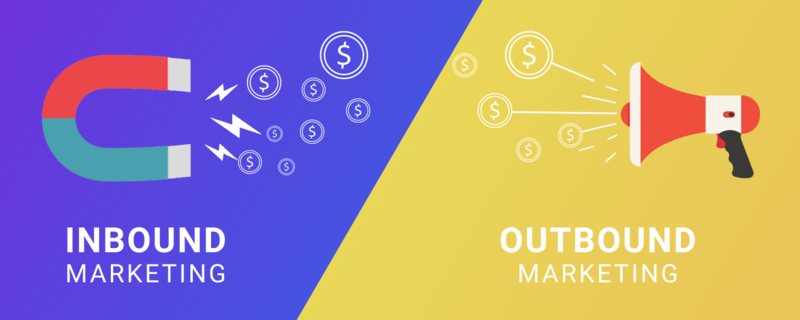 The key difference between these two lead generation approaches lies in their techniques. Inbound lead generation techniques are like a magnet; they attract customers to your brand. While outbound techniques are like a transmitter; they spread the word about your brand in a wide range that covers potential customers. When they do, they try to close them and sell them your service or product.
To clarify the dividing line between outbound and inbound leads, let's look at some techniques used with each type.
Inbound Marketing Techniques
Inbound marketing aims to attract customers who are already aware they have a problem and want to solve it. These techniques include but are not limited to:
Maps: Many people search for products or services they want by writing the name of the product/service followed by 'near me.' By putting your brand on Google Maps and Apple Maps, and leveraging structured data to increase visibility, more leads are expected to find you and either contact you or visit your website or your physical store.
Video Production: Creating interesting and informative videos online has also become a very popular and effective inbound technique. People search for video reviews and tutorials related to their problems all the time. And you can take advantage of this to promote your solution too.
Prolific Social Media Posting: Social platforms' engines reward pages that produce more high-quality content with more visibility. If you can afford to produce a lot of good pieces of content daily, the algorithms will decipher your content and recommend you to people who may be interested in your service or product.
Warm Calling, Emailing, Mailing, and Texting: When people know about your service and want to do business with you, they may give up their data (such as mobile phone numbers and addresses) and agree to be contacted. In this case, these leads are considered warm, and there is a high chance they will purchase your product or service when contacted either via calls, text messages, emails, or through their mailboxes. 
SEO: It's probably the most common and effective form of inbound lead generation technique. Search engine optimization, or SEO for short,  relies on improving the quality of content and increasing its quantity to attract more organic traffic to a website. The traffic is usually interested in what's offered and is ready to take action. There are many reasons why this technique can work or fail; of which is using a fast-loading CMS and advanced SEO techniques.
As you may notice, these techniques focus on helping people and solving their problems. They approach marketing as a two-way relationship rather than a sales-oriented one.
Outbound Lead Generation Techniques
All digital marketing strategies that include paid ads are considered outbound techniques. But, it also includes some other paid lead generation techniques that aren't considered ads such as collaborating with influencers and social media pages. Anyway, these are the most common outbound techniques that will still work in the near future:
SEM: Search engine marketing, or SEM, is a form of paid advertising. You simply look for words or sentences potential customers search for and are relevant to your industry. And then you pay Google or any other search engine to display your ads for the people searching for these words.
YouTube Ads: Have you ever tried to watch the latest video by your favorite YouTuber but you were obstructed by an ad? This is a video ad. Paid sponsorship for videos or sometimes just pictures with a link.
Influencer Marketing: So, you skip the ad and you start watching the video of your favorite YouTuber. But, after just one minute, the YouTuber explains that this video is sponsored by brand X, and he thanks them for their support, then speaks about their services and products. This is influencer marketing. Brands pay content creators on different media platforms to promote their websites for instance.
Social Media Ads: Probably the most used outbound marketing technique is social media advertising. This technique is very efficient because billions of people spend trillions of hours every day scrolling their feeds. You simply pay these platforms to show ads about your products and services to your potential customers. 
Cold Calling, Emailing, and Texting: US law allows anyone to send you promotional phone messages, emails, and even call you to promote their product or services. But to send something to one's mailbox, you should either be licensed by the state or get the receiver's consent. So, when you reach out to people who don't know you exist -and probably have never seen your brand before, you're using a cold marketing technique. Most people will not do business with you, but there is always someone else to reach out to.
Is Inbound Lead Generation the Future?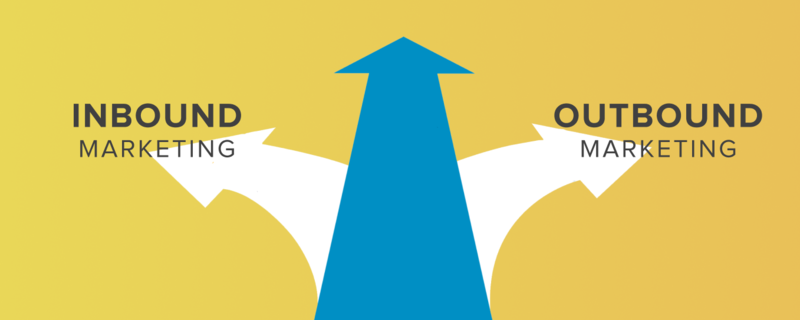 The internet has given customers way more control over their choices than they used to enjoy. They now are capable of surfing the web, surveying tens of websites with similar products and services, and scanning hundreds of reviews in just a few minutes. This enables them to find out what brands care about them the most; thus with whom to do business.
Brands and websites that don't adapt to this change by improving their marketing strategies and digital customer experience will lose a significant amount of leads in the next decade.
Inbound lead generation is a fundamental adaptation to this new change. It is a new and better way to market your product and service, communicate and help your customer, build trust, and definitely: a better way to sell!
The internet is only expected to empower users more. We've seen a massive increase in respect for users' privacy, more control over what they want and don't want to see, and even more control over apps they use and the notification they get.
This means when reaching out the classical way (Social, ads, cold calling…) many of our efforts will be lost in silenced notifications. Reach the wrong leads, and your CRM number will be reported. On the other hand, highly valued inbound leads will reach out and try to do business with you if you provide high value and care about their needs and wishes.
But again, unless your website is seamless, fast-loading, and highly responsive on phones, a lot of leads may bounce back from your website! A study by Google shows that 53% of mobile users leave a website after three seconds (or less) after they click and the landing page isn't loaded yet. In other words, it's inevitable to use a powerful CMS like Drupal, and an advanced website builder like Varbase to help you personalize your website.
What we covered raises questions about the outbound marketing techniques! Are they -overall- less efficient than they used to be? Should I stop my outbound marketing efforts and switch to an inbound model? Which strategy will convert better? All of this and more will be answered right here and right now!
Does Inbound Marketing Convert Better than Outbound Marketing?
If we are speaking about percentages the answer is a BIG yes. Inbound leads are also known as warm leads. That's because they are pretty interested in what you offer, and are ready to take action; they are emotionally warm and engaged with your brand. Accordingly, the majority of them will be converted.
The power of inbound marketing lies in its ability to process leads and get you high-quality, pre-qualified, and inquisitive customers. It spares you the pain of filtering the generated leads and wasting time reaching out to the wrong people.
Going back to the question we started with, outbound marketing requires more work, but it also gets you more results. The power of the outbound lies in its wide reach -almost anyone anywhere. The internet is your market, not only the people who reach out to you for specific information or products.
If you can present your products or services to people and create an interest, you'd be getting a really big amount of clients! The conversion rate will still be very low. Yet, the number is very big because you are targeting a huge open market.
So, Which Approach Should You Rely On?
As we mentioned in our digital customer experience article, your audience should be able to find you anywhere. This includes paid ads and SEM, and it also provides SEO and video production. In other words, you should seek both to increase brand trust and awareness, thus getting more inbound leads entering your website and taking action continuously.
Still, if you are seeking fast results to grow your business, we recommend outbound marketing. It is more likely to get you good results quickly as it rewards your efforts in the short term. But if you're big enough to do both (or you aren't in a hurry to get results) we highly recommend prioritizing inbound marketing. The latter marketing approach will keep on generating leads continuously for a very long time, rather than a short period.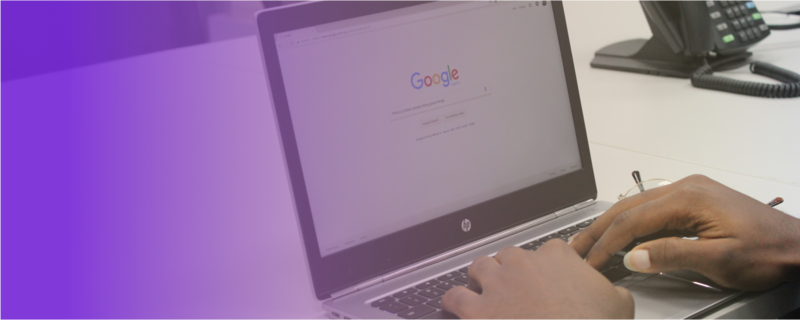 To Sum up
Inbound lead generation is a fastly growing marketing technique because it serves the customers well. It gives them more power over their choices and decisions. Unless you adapt to this part of the digital transformation phase, a lot of inbound leads will go to other competitors. Still, don't neglect outbound marketing! It's still working very well, especially for businesses that require short-term results too.