When to Upgrade From Drupal 7 to 9, and How? Hamiid Nouasria
August 17, 2021
Drupal is a secure and trustworthy CMS that offers the highest degree of freedom in launching custom enterprise websites. It's also an API-First CMS that lets you build sites once and run anywhere. The CMS is being used underneath numerous top sites in the world due to its high-end security. If you are leveraging it, you indeed are wise.
However, there could be a problem.
If your site is one of 70% of sites that still run on Drupal 7, then you need to know about the Drupal community's CMS updates.
We understand that the whole migration process could be as exhausting as developing a website from scratch, and to this, migrating the content is another tedious task. For business people with non-development backgrounds, things are even tougher.
That's why we thought to help you out. To help you out with Drupal 7 to 9 migration, we have prepared this full-fledged guide. From what is new in Drupal to how to update our Drupal 7 site to Drupal 9, we have explained it all thoroughly. Let's explore together!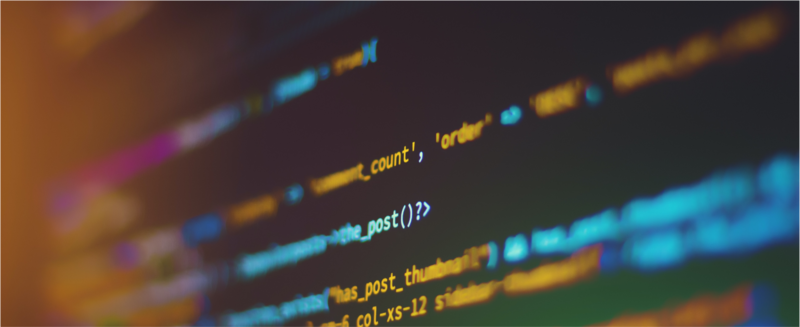 What's New in Drupal 9 and 10?
Drupal 9 is very identical to Drupal 8.9 for developers and editors, but with the absence of deprecated code. There are numerous capabilities in Drupal 9 that will be further updated twice a year to help organizations keep up the pace in the market.
Key features of Drupal 9 that will drive your business to new heights:
Drupal 9 is compatible with CMS's version 8. Drupal 9 will be able to use data, configurations, and modules created on Drupal 8 of the same website, and thus, the performance of the system will remain intact. Similar to that, Drupal 10 will be backward compatible with Drupal 9, and so on.
Faster and better Performance
Dries Buyteart – the brain behind Drupal – recently mentioned that from Drupal 9.1 onwards, updates/versions would pave the way for quicker and better performances of the websites. Furthermore, with built-in BigPipe support, D9 provides better scalability and performance with faster page loads.
Also, Drupal 9 has taken a step further in extending its support for displaying responsive images, optimized for various user devices. For your information, in comparison to fluid full-size images, responsive images transmit less data as they load the image of smallest-device's size and gradually improve the quality thereafter. So, the pages will be better load-optimized with Drupal 9 for your sites.
Drupal 9 has removed the use of deprecated codes in 8. It will ensure that the deprecated code will no longer be supported in the Drupal environment. The goal is to make modules of D8 to be compatible with D9 by turning it into a cleaner and easier version.
In the same concept, modules running for Drupal 9 will also be aiming towards being compatible with Drupal 10, by removing deprecated code and staying up to date with the components and APIs that make up the most recent versions of Drupal.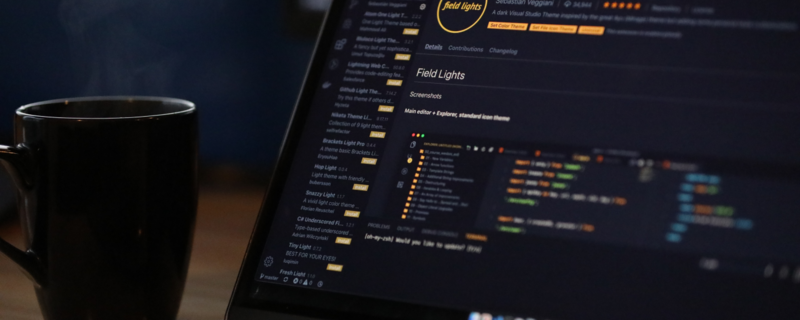 Why Upgrade Drupal 7 to 9?
The final version of Drupal 8, i.e., Drupal 8.9, will provide security coverage and bug fixes only until November 21. Also, with the end-of-life for Drupal 7 and 8 approaching in November 2022 and November 2021 respectively, running websites securely and with complete functionality will not be a viable option.
You must upgrade from Drupal 7 to Drupal 9, as soon as possible, because:
No longer supported or covered with security advisories by Drupal Security team;
Leading service providers like Pantheon and Acquia will soon lift their support from Drupal 7, leaving the users without any option but to migrate to Drupal 9.
The only good news for site owners delaying the migration is that, even after the support discontinuation in November 2022, your existing Drupal 7/8 websites will not stop working. But it will no longer be covered by updates, and it will not leverage the newest technologies and features continuously introduced in the most recent versions of Drupal.
Drupal 7 End-of-Life
Drupal 7 has powered web applications and served well since its release in 2011. It led the Drupal era in building any type of website. It contributed to more than 11,000 modules, 200 distributions, and 600 themes. Now that it is approaching the end of life, developers are migrating their websites to Drupal 9 with a hassle-free process.
Initially, D7's EOL was scheduled for November 2021. However, considering Covid-19's adverse impact on businesses, the Drupal community has extended its date to November 2022.
What Does EOL Mean for Developers?
The Drupal community will no longer support the Drupal 7 version and its modules. It will not create projects, modules, documents or fix bugs around Drupal 7.
After November 2022, since Drupal 7 will no longer receive any security support, it may be marked as insecure in 3rd party scans. If you have websites that run on Drupal 7, it's time to start planning the migration.
The Drupal community will no longer provide further updates, security fixes, and feature enhancements. These might be available on a limited basis from selected vendors.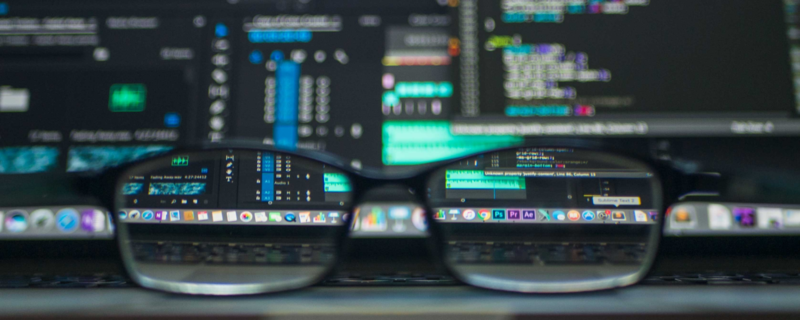 When Must You Think it's Time to Migrate?
Our advice: Now, Drupal 8 will also approach its end-of-life in November 2021 and Drupal 7 in November 2022. So, it is not at all wise to upgrade to Drupal 8 in such a scenario. You've got around a year and a half to upgrade from 7 to plan and perform the migration before you face security issues from the community. Strategize well and go for Drupal 9 or 10.
If you want to upgrade straight from 7 to 9, back up your files well. You will also have to handle the migration planning, tools, paradigm shifts, and platform need fulfillment.
Once all the above-mentioned steps are taken, it is time to migrate.
Upgrading from Drupal 7 to 9
One of the prime reasons that thousands of Drupal 7 websites haven't even migrated to Drupal 8 is due to the challenges in the process. Also, most Drupal 7 sites didn't want to upgrade their CMS twice a year.
Since Drupal 8 and Drupal 9 are almost similar except for deprecated code being removed in 9 other third-party updates, it is a viable option for the organizations to update directly from 7 to 9 instead of 8. It will save them from going through the same process twice and investing money, time, and unnecessary efforts.
Migration Plan
Planning for the migration of Drupal 7 to 9 requires an answer for scope. Whether you just want to shift your website's content into a modern and more secure platform, or you're ready to make investments in upgrading your site in terms of architecture, design, and features.
To shape your decision regarding Drupal 7 to Drupal 9 migration, the following factors will have a major role:
This is a major factor to consider while migrating directly from Drupal 7 to 9, as your developers are likely to be experienced in Drupal 7 only. Developers might encounter things like YAML files in place of hooks while creating menu items, Symfony 4 framework is now in place, plugin system is used by modules, debugging has changed, many mental paradigms are updated. The implementation of a block is changed. Developers have to learn different tools and new ways for migrating to 9. This learning curve affects time and budget.
However, taking help from experts will ease the whole process. Vardot provides world-class support and tools run by experts, which will transform your platform quickly. It provides automated tools that accelerate migration.
How much time and money you can invest in a major re-platforming effort while you upgrade Drupal 7 to 9 is the biggest question.
Do you have to launch before an important date for your company, or can your budget support additional expenses such as new designs?
When figuring out the time and budget for the migration, keeping in mind the site's information architecture can significantly save you time and money.
Also, remember these important points to improve or retain your SEO ranking after the migration.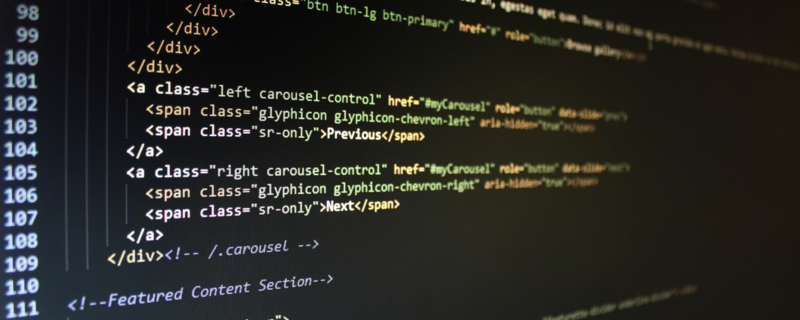 Plan a release window of your project before Drupal 7 approaches its end-of-life. If that's not possible for you currently, think of extending a support plan to keep your website secure until you migrate.
Though the migration process has improved and simplified after Drupal 8/9's initial release, it might still seem confusing, risky, and time-eating for bigger and more complex sites. You should:
Plan and generate or write migration files using automation tools
Set-up Drupal 9 website that actually performs migrations
Run and configure migrations
Do some cleanup if required
In case you have a site that is built using a lot of customized codes and modules, you will need to revisit your site's business logic and manually mark Drupal 7 modules deprecated and customize your code to migrate to Drupal 9.
Drupal 7's content and site's configuration are migrated separately into the newly built Drupal 9 site. Lastly, you must update the core codebase to D9 and then execute the update.php file code to complete the process.
Tools for Migrating to Drupal 9
If you have planned to move to Drupal 9, here's a list of tools you'll need along the way-
Upgrade Status Module: Provides information about the availability of the contributed project.
Drupal Module Upgrader: Scan and convert obsolete code on the Drupal 7 website.
Upgrade Rector: Automate the update process for Drupal websites by converting the deprecated code to Drupal 9 compatible codes.
Core Migrate Module Suite: Migrate the site's content and configuration
Acquia provides Acquia Migrate Accelerate, the only tool designed to support migrations from Drupal 7 to Drupal 9. It significantly reduces the time, money, and labor required to complete
each step in the switching process. However, outsourcing the migration task to reliable service providers is still the best idea.

Drupal 10
For security reasons, Drupal 9 will need to be updated to Drupal 10 before November 2023. After that, security bugs will not be fixed in Symfony 4 components.
Set to be released in June 2022, Drupal 10 will be an improved version of Drupal 9, meaning Drupal 10 will be similar to Drupal 9's latest release but with removed deprecated codes.
The key features in Drupal 10, which is in the process of inclusion in Drupal 9, are:
Improved media functionality and layout builder.
Bartik theme to be replaced by Olivero default theme
Claro administration theme to replace Seven
Better site builder and decoupled developer experience specifically for URL and menu handling
JQuery UI to be replaced by modern JavaScript components
Starkit tools for custom themes creation
The Final Word
It is recommended to upgrade to Drupal 9.1 or above due to stay updated with the innovation cycle of Drupal. This article serves as a complete guide to Drupal 7 site owners who want to upgrade to Drupal 9. We hope that your site migration remains hassle-free and fast. For any queries, drop a comment below.
Migrate to Drupal 9 from Drupal 7 with Vardot
Drupal 9 is set to release new updates twice each year with minor releases. The goal of the features is to be backward compatible. With the arrival of Drupal 9, Drupal 7 has become obsolete. It is time to make plans to move to a more modern version of Drupal. Doing it at the last minute will cost you technical debts and issues that will be hard to face on a new platform.
If you are looking for a smooth migration, it is best to hire technical partners like Vardot as we have abundant experience and expertise in this domain. Contact us for hassle-free Drupal Migrate and Updates services.
Drupal 7
Drupal 10
Drupal 8
CMS
Migration
Drupal 9