Drupal for Higher Education: Empowering University Excellence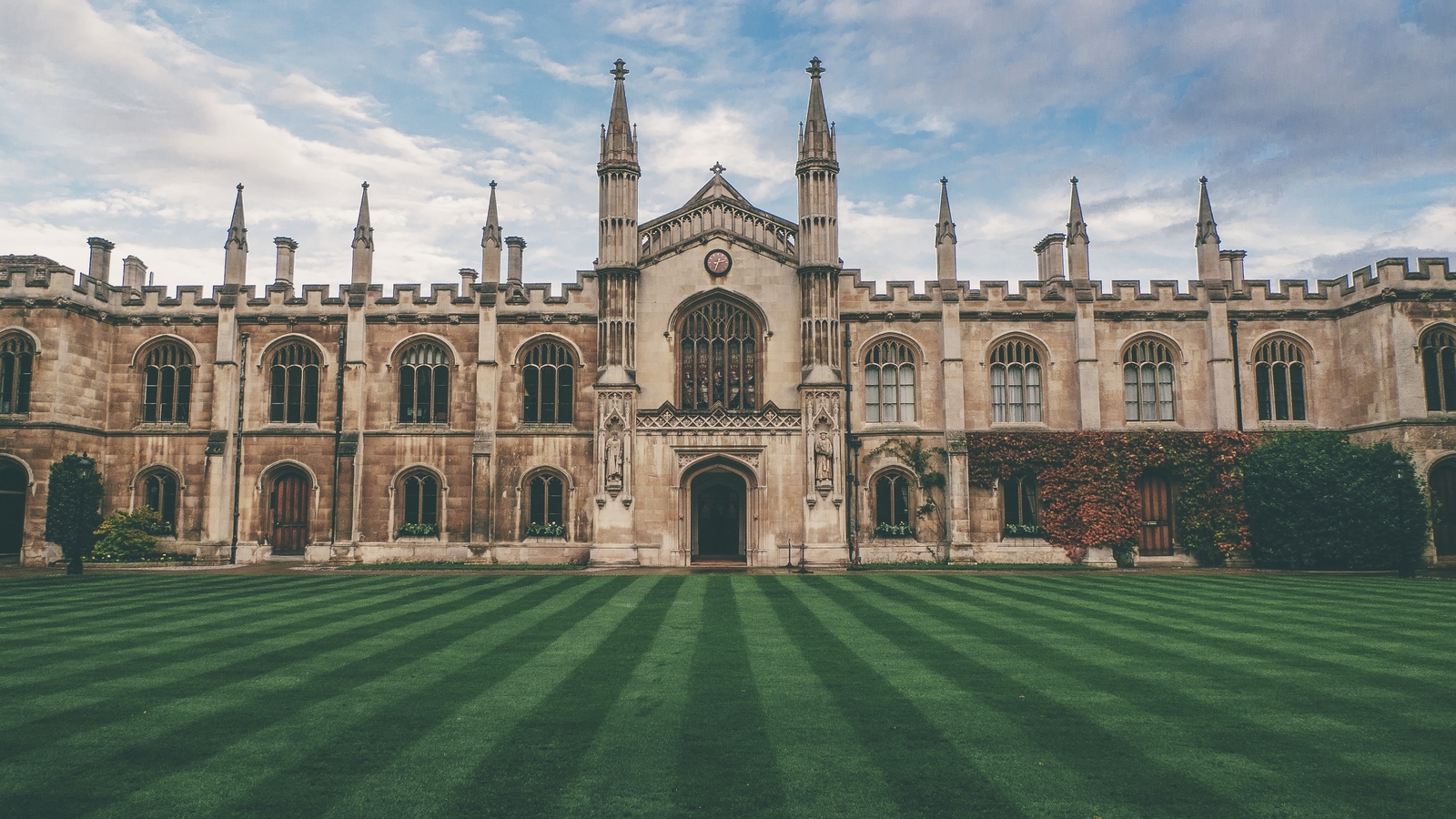 Raghad Eid
January 31, 2023
Delivering a seamless web experience to visitors and users is essential for businesses seeking to improve user engagement and gain a competitive edge. It's particularly crucial for higher-ed institutions as they rely on their websites to attract prospective students, provide resources and support to current students, and streamline administrative processes. However, building a successful website for higher education institutions can be as challenging as it is crucial. 
Higher Education Website Challenges
For starters, universities typically have a lot of departments, each hosting a lot of information. You need a content management system that's capable of handling all the data and making it easily accessible to users with different roles and technical capabilities, including those with disabilities. Secondly, high-ed websites need to integrate various systems, such as administrative tools and student portals, and require constant maintenance. The website has to be highly secure since it holds sensitive student and employee data. Finally, it must be optimized for mobile viewing as well. 
These are complex and time-consuming tasks on their own. However, a successful university website must be capable of simplifying and streamlining them for all users, including students, staff, and web administrators. Many of the top universities in the world opt for Drupal to meet their complex website needs and deliver an engaging digital experience to a diverse audience. Like any technology and tool, its success depends on how it's implemented and used. 
Continue reading to find out why Drupal is an obvious choice for many higher-ed institutions.  Also, learn about our tried-and-true strategies that will enable you to build or transform a successful university website. 
5 Steps to a Successful Drupal University Website 
   1. Conduct Discovery Workshops: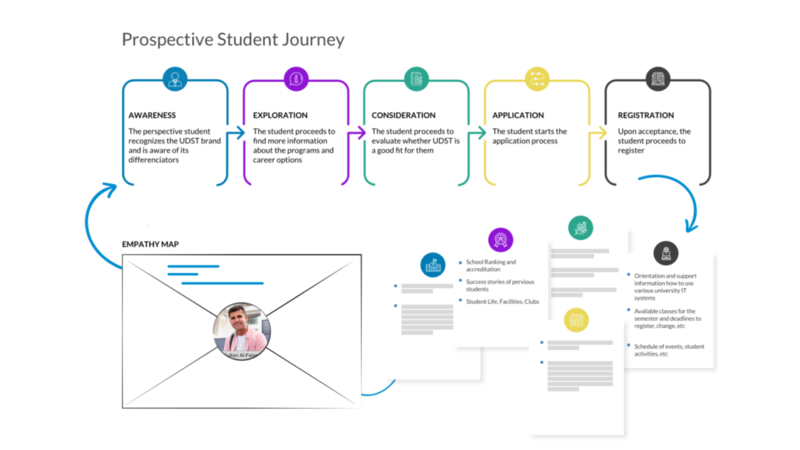 Since university websites have a diverse audience and each user group has its own needs, concerns, and expectations, discovery workshops can make all the difference in getting things right from the get-go. This phase of website development or transformation should include:
Conducting interviews and establishing user personas. 
Creating user journeys and empathy maps
Establishing the information architecture 
Creating website wireframes
This research-based phase will help you understand each user's perspective to outline the key website requirements. It will also enable you to create the framework for developing a seamless user experience for the website. 
   2. Follow Atomic Design Principles
A key benefit of Drupal for building university websites is that it enables atomic design through its modular architecture and reusable templates, components, and subsystems. You can create a custom range of reusable components, such as buttons, headers, footers, content blocks, interactive sliders, etc, and combine them in various configurations to create tailored pages for different user groups, while still maintaining design consistency throughout the website. 
By decomposing web pages into smaller, more manageable components, you can build a design system that is a lot easier to maintain, upgrade, and scale later on. Whenever you need to create new pages, simply use the Drupal Layout Builder to drag and drop templates and components from your existing library. 
   3. Accessibility
A primary requirement for higher-ed websites is accessibility for all stakeholders, including disabled people. Drupal provides several tools, modules, and features that can help enhance accessibility for disabled audiences, such as alt-text for images and video captions. However, university websites typically have several unique user groups and a lot of content categories. Accessibility requirements for each group can vary. Integrating a hyper-fast, full-text search platform like Solr Search can enhance the website's accessibility for all users. Consider adding a sticky "quick link" menu and search by keyword functionality, as well as the ability to refine the results via custom parameters. 
The level of accessibility for your Drupal website will largely depend on how the website is designed and configured. For instance, the image below is Vardot's implementation of custom, real-time search for a Drupal-powered university site.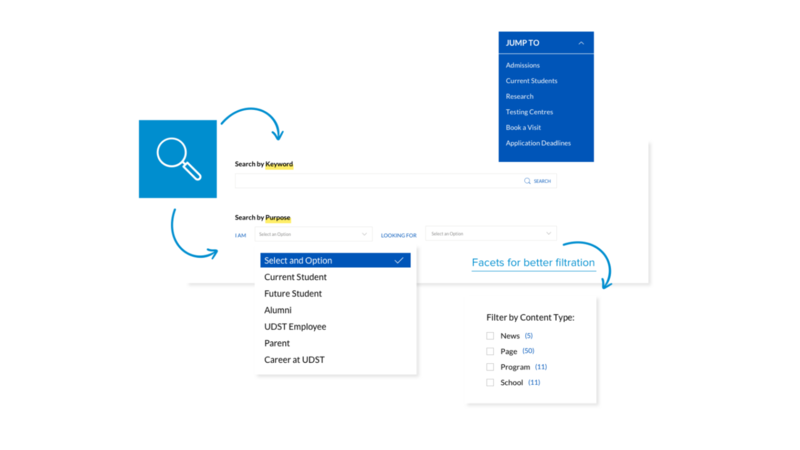 Users can search content not only through keywords, but also specify the user category and the content type to get accurate and targeted results. As such, it's important to work with an experienced team when designing and developing your university website. 
   4. Build Microsites
By creating microsites for different schools, initiatives, programs, and events across campus, you can provide a dedicated and personalized user experience to your diverse user groups. For instance, you can segment your audience and present targeted content to different user segments, such as prospects, alumni, and donors, etc. Microsites go a long way in enabling users to find the specific information and/or features they need right away.
Drupal facilitates multisite architecture by providing a centralized management console for a large number of microsites. This way, you can create and manage any number of microsites without dealing with the complexities of content publishing and management across multiple sites. All websites share the same database and configuration, and you can create new microsites as needed without much technical expertise. 
   5. Focus on Consistent Workflows and Content Governance
University websites are content-heavy and serve various stakeholders. Establishing consistent workflows for publishing and managing content across microsites ensures that users always get up-to-date information and the website's branding is consistently maintained throughout the website. Establishing a workflow for the entire content lifecycle, from creating content to editing, publishing, and updating it, can simplify the content management process. Editors and administrators have to familiarize themselves with the established workflows just once. Besides, everyone remains on the same page with regard to the back-end system. 
Ultimately, the CMS you choose will play a vital role in integrating consistency and governance throughout the content's lifecycle. At the very least, it should provide a centralized management console that allows you to define roles and implement controls to make content governance easier across different microsites, programs, and teams. 
Deliver an Unprecedented User Experience with Drupal for Higher-Education
7 out of 10 top universities, including MIT, Oxford, Stanford, and Harvard have their websites built on Drupal, thanks to its scalability, flexibility, security, accessibility, and cost-effectiveness. Being open-source, Drupal enjoys the expertise of a large community of developers and users. Varbase, Vardot's enhanced Drupal distribution, adds several essential functionalities and modules, such as multilingual support, to Drupal's already massive library of templates and modules. The modules are always up-to-date and follow major security and accessibility standards, including WCAG 2.0. Additionally, Varbase supports multisite functionality, allowing you to create all the microsites you need to deliver a personalized user experience across user groups while still managing everything through a single, centralized CMS. 
A successful higher-ed website isn't just a critical asset for attracting and engaging potential students. It can also play a vital role later in retaining them. Providing a seamless, all-inclusive experience for accessing the resources and support new students need is essential for ensuring student retention. That said, building a university website capable of engaging diverse user groups is challenging. If you're unsure where to start, contact us for a quick consultation and start your transformation journey now!
Drupal
Education
Higher Education