The Complete Buyer's Guide for News and Media CMS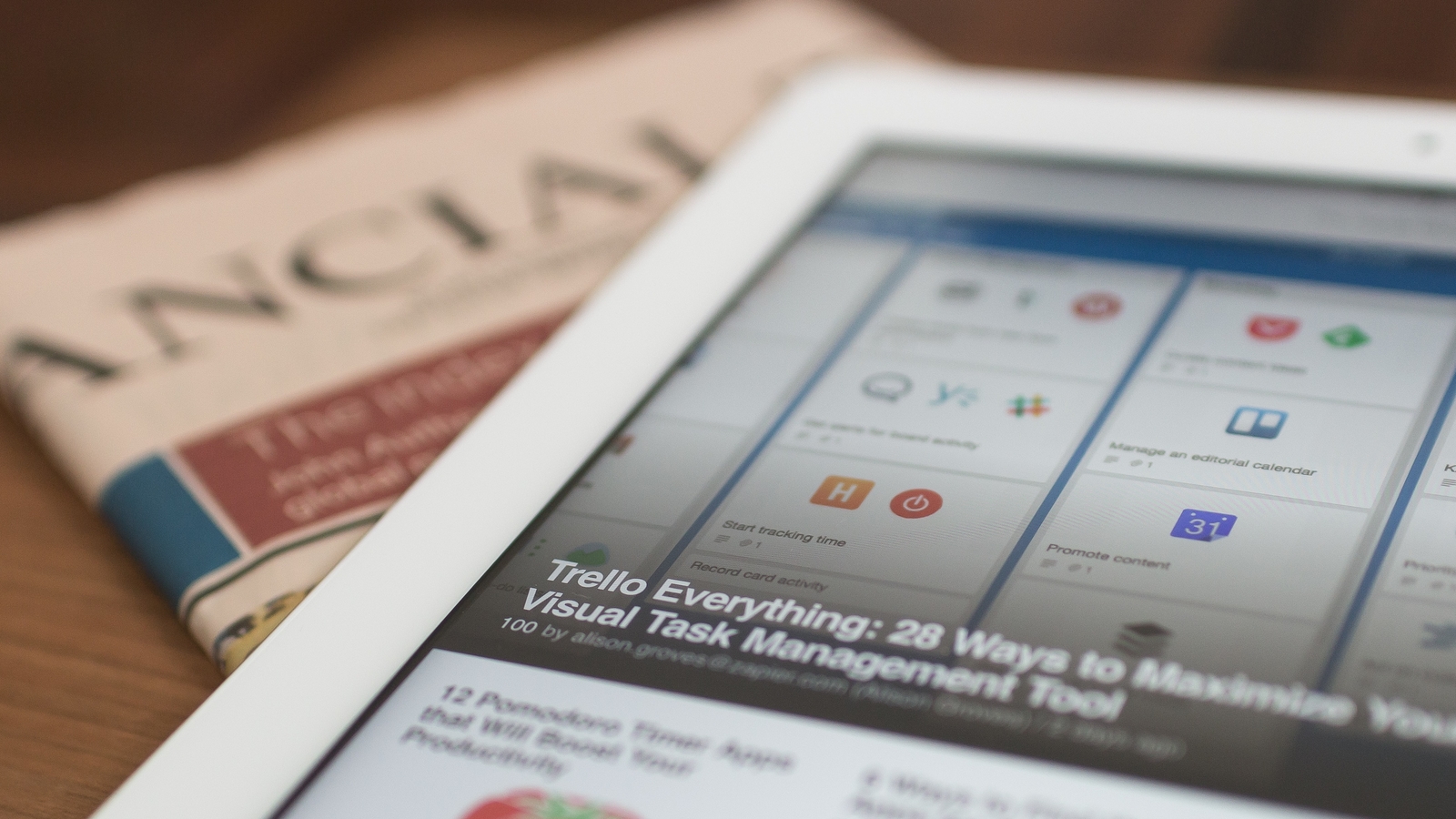 Rashed Azzam
May 24, 2021
While it is important for you to get good content as a news website, it is equally important to manage your content properly. No doubt, your content will be changing with time. New things happen now and then, and you may need to modify or update your content frequently. 
With an average news and media website updating its contents several times a day, the process has to be extremely easy. Otherwise, it will be very time-consuming and costly. That is why news and media publishing require the right CMS that will make the job easier. In this article, we will discuss what are the best news and media CMSs. But first, let's discuss what CMS is and how it works.
What is a CMS?
A Content Management System (CMS) is a software for digital content creation, modification, and publishing. It allows multiple users to contribute to the publishing and editing of web content. It typically stores the content in a database where it is available for contributors to work and modify.
Because CMS permits multiple contributors, it is an ideal platform for media websites to publish their content. After creating your content as a news writer, it is easy for other contributors and editors to log in and modify the content. However, there are some challenges facing news and media websites which we will explore right now.
Challenges of News and Media Websites

Despite advancements in technology, choosing the best CMS for news and media websites still has many challenges. If you don't choose the right CMS or you are not using a CMS at all, you are at the risk of becoming frustrated with several issues. These include:
On-Site SEO Issues
Without a CMS, you might find it difficult to take care of your content's SEO needs. Also, depending on the CMS you choose, you may encounter problems with search engine optimization. This is because some CMSs have dynamic URL strings, leading to constant changes in how search engines see their URL as different visitors browse through the site. This automatically affects the SEO rating of the site. However, several CMSs offer excellent SEO features, and that is why you need to choose right.
Content structure
News content is usually not uniform. Sometimes it's short; sometimes, it's long. Therefore, it may be challenging to get a platform that perfectly supports your unique content structure. Therefore, know that the job of a CMS is to bring in new and modern content structures that you can use at different times. Your job, as a publisher, is to find the CMS that offers the content structure templates that will meet your needs.  
Essential Upgrades
Content management systems are still evolving; hence, we get new versions almost all the time. As newer versions become available, the system usually stops support for the old version, making upgrading compulsory. This may incur a cost that you might not have included in your budget. But the more you leave your website's CMS without upgrading it, the costlier it will be whenever you want to upgrade. Therefore, ensure the CMS you choose is one that you know and understand its upgrading procedure.
Lack of Ad Revenue
With very few people ready to pay to read web content, a news website will depend mainly on the revenue from adverts to survive. Unfortunately, some CMSs lack advertisement features. This is why you need to know all the features of the CMS you want to use for your news and media website before adopting it. Fortunately, many CMSs have incredible advertisement features. Some of them offer good Google Adsense support or require you to copy and paste a specific code on your website's backend.
Publishing Workflow
Indeed, a good CMS allows only specific users, as previously assigned by the web admin, to contribute and edit content at different levels of publication. This prevents unwanted modification. Therefore, as a news publisher, you must get the level of permissions for you and your team that would allow you to manage them and make sure all content uploaded is reviewed and up to standards before going live.
Open Source versus Proprietary CMS

Open-source CMSs are available for download free of charge. These systems are usually built by a large number of professionals and made available to the public. Moreover, there might be other functionalities built separately that you can buy. These separate plugins or modules are needed to add more functionalities to the CMS besides the features built in the free, open-source software. 
Unlike open-source CMS, commercial or proprietary CMS requires payment before you can use it.
A commercial CMS doesn't come with plugins as all the needed functionalities have been built into the core system. Also, it is a business run by professionals. Hence you should expect a high-quality product. The downside is there is usually a certain level of limitations that come with this type of CMS platform.
Features: 12 Things to Look for When Choosing Your News and Media Publishing CMS
Whether you want to go for an open-source CMS or are ready to pay for a commercial CMS, there are some essential features you must consider before choosing a suitable CMS for your media website. Here are twelve of the most critical factors:
1- Search Engine Optimization
There is no point in creating content that nobody will see. That is why your site's visibility in search engines is essential. This depends a lot on the SEO ranking of your site. Unknown to many, your CMS platform goes a long way in influencing your site's SEO. Different CMSs have different SEO features. Therefore, it is important to consider how SEO features are built into the CMS before choosing it as your news and media website's CMS.
2- Customizable Design
You can't be using the default designs all the time. For your website to be unique, you should customize your design. This is easier to do with some CMS platforms than others. Therefore, check how convenient it is to customize the design before concluding on the best CMS for you.
3- Seamless Editing Process
One of the significant components of news and media publishing is editing. However, while some platforms allow seamless editing, it is more challenging on other platforms. Hence, you should consider this feature before choosing a CMS.
4- Social Sharing
A report from the Pew Research Center claims that 55% of Americans get news from social media. With over 2.8 billion monthly Facebook users and 330 million Twitter users, the importance of social sharing of news cannot be overemphasized. Hence, it would be best to choose a CMS that allows easy sharing of news on different social media platforms without leaving the CMS.
5- Personalization
As CMS technology advances, more features are being incorporated into the system. Today we have many CMSs that allow you to personalize the experience of different users. For instance, the sale offers available to different visitors may depend on their geographical location. You can have different personalized versions of your content and define who sees what.
6- Multilingual Capabilities
Just like personalization, some CMS platforms allow you to create content in multiple languages so that your readers in different parts of the world can choose the language that is most convenient for them.
7- Multi-Site Management
If you run more than one website, it may be chaotic to manage all of them if your CMS does not support multi-site management. However, you can control all your sites on a single platform using a single plan. This will save you time, money, and energy. Unfortunately, not all CMSs offer this feature. 
8- Tiered Roles and Permissions
As CMS allows multiple contributors, it would help if different permission levels could be set. This will ensure no contributor oversteps their boundary. The best website platform for news and media always ensures roles and permissions can be set easily. 
9- Schedule Publishing
Some news is best kept till when they matter most. That is why schedule publishing is an essential component of the news and media CMS. This feature will allow you to set a particular day and time you wish for your content to be published automatically by the CMS. 
10- Ads Integration
Another vital feature to watch out for in a CMS is ad integration. Adverts are a good source of income for news and media websites. Therefore, the ease and efficiency of integrating adverts into the content are very crucial.
11- Editorial Workflows
It is a well-known fact that news content is constantly updated. Nonetheless, as an editor, you need to know when content is updated and approve the update. You can let the contributors notify you each time they make any updates. But it is easier if the system automatically notifies you. Even before updating, approval workflow may be necessary for every article before it goes live. Another workflow that is important for a news website is a plagiarism check. The system should scan through the content and alert the editor if plagiarism is detected before the article is approved. If these features are not available on a CMS platform, then the CMS is not appropriate for a media website.
12- Access Management
As role management is important in news portals and publishing, so is access management. There are some functionalities in the platform that only a few individuals should have access to. Otherwise, the system may be difficult to manage.
Which CMS Should You Use for Your News and Media Publishing Website?
Luckily, there are many great CMS options. Your choice will depend on your priorities. Here are some excellent CMS platforms you can use for your news website.
Drupal-Varbase
Drupal is currently the leading CMS in news publishing, it has also been an established CMS for a long time now, which makes it a very reliable CMS for building your website. 
With a focus on open-source and Drupal technologies, Varbase is one of the leading Drupal distributions that helps news and media websites achieve a true digital transformation. Websites built using Varbase are among the best in the world for design, functionality, development, and migration systems. If you are looking for a simple to use, but advanced CMS that covers all the challenges stated earlier, this is the one for you. You can learn more about Varbase and how it can help you with your nonprofit needs here.
Learn Why Varbase CMS Is the Best Multilingual Enterprise-Grade Drupal Website Builder
WordPress
WordPress is popular and easy to use. It is suitable for beginners and great for professionals. If you are new to it, you will soon discover that it is easy to learn. Moreover, as you continue with it, you will realize that it is deep and powerful. Hence, you will continue to enjoy it as your knowledge of it increases. WordPress is popular among bloggers as it has many news templates, making it ideal for news publishing websites.
Joomla
Joomla seems to be designed for publishing news and articles. It is unique for allowing separate settings for each of the content you create. It supports image loading, post-dated publishing, and many features that are essential to news publishing.
Mura
Although Mura is particularly designed for big websites, any news publisher will enjoy its features. It is ideal for creating content in different formats. It also allows editing of content directly from the front end of the website, making it easy to modify your article. 
Website Builders to Avoid
Now, some website builders are a poor choice for high-caliber news and article publishing sites. Some of the website builders are not bad, but they were just not made for news and media websites. Of course, they perform well when used for what they were made for. As a news and media website, you shouldn't think of using any of the following website builders:
Weebly
Excellent for blogs and e-commerce websites, but not suitable for news and media websites because it lacks enough themes and a rich photo repository.  
Wix
Also excellent e-commerce websites. You also won't be able to migrate your content if you want to change to another CMS in the future. 
Squarespace
This has a low page loading speed and is not suitable for websites that require complex category levels like news websites. 
Shopify
Shopify specializes in building websites for e-commerce stores.
Conclusion
Content management systems are used for creating, editing, and publishing digital content. There are many available today. Some are open-source, while others are commercial platforms. We've discussed the challenges of news and media websites, the features of the popular CMSs, and website builders that you should avoid. We hope you found this guide useful.
Among the famous CMS platforms are Drupal, WordPress, and Joomla. These three are usually regarded as the big three CMS platforms. Moreover, if you run a news and article website, Varbase is a CMS you should seriously consider. It is more important if you care so much about SEO and better functionalities and control over your website. The platform has an SEO best practice checklist that will guide you in optimizing your content for search engines. Using Varbase lets you personalize the journey of your website's visitors and actively engage your audience. 
It is mobile compatible and its multilingual capabilities let you target every part of the globe with your content at once. If you wish to take your news and media website to a new level and scale your business, Varbase will give you the digital presence you need. Ready to explore your Varbase Drupal distribution options? Let's get you started.
If you find this guide enjoyable, here are some more articles that can also interest you:
Digital News
News/Media
Digital Media
CMS