Top 9 Best Drupal Development Services in 2022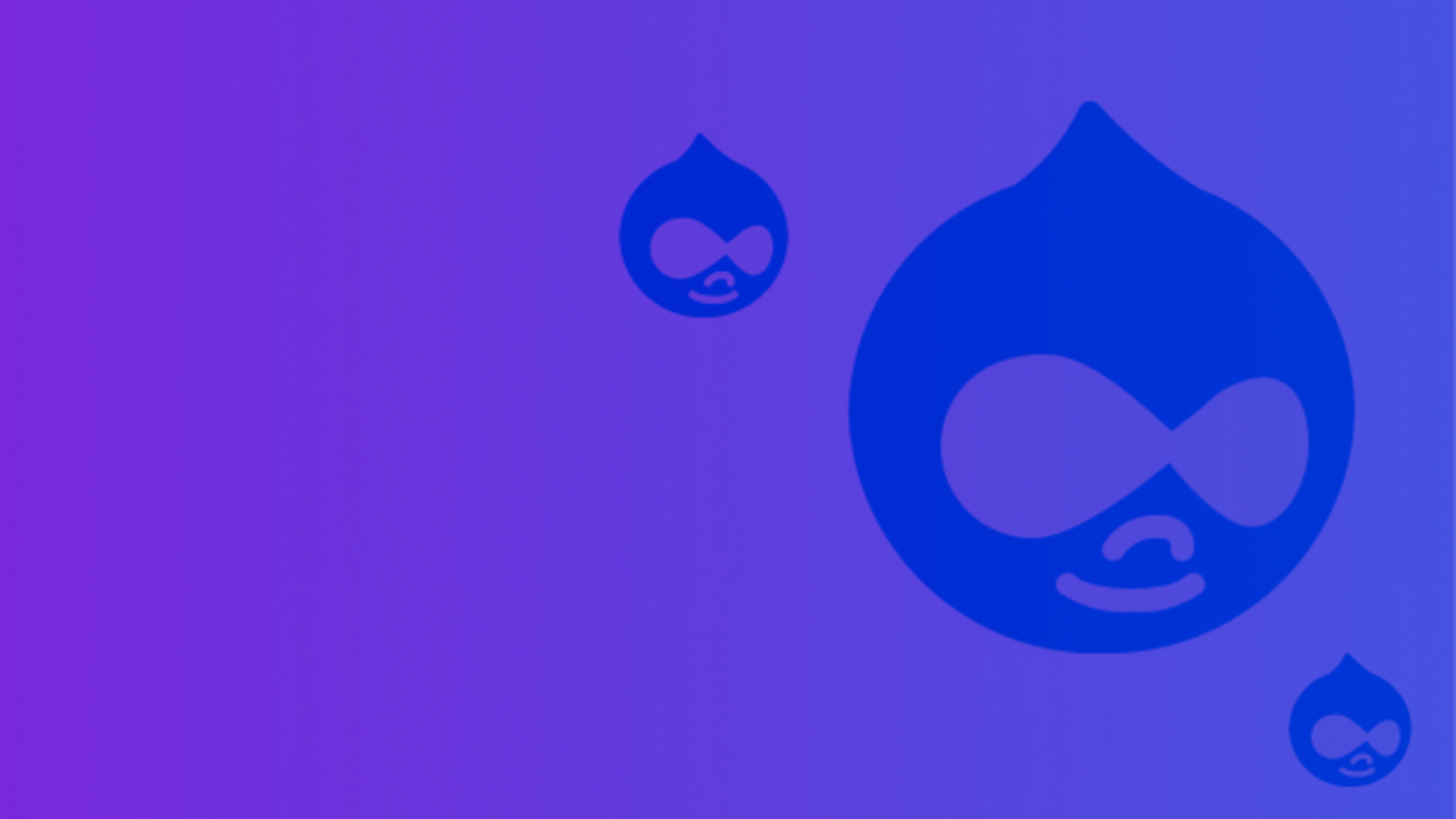 With the digitization of almost everything, especially after the pandemic, businesses and institutions are eager to adopt and shift to the new era. As the competition among businesses for sophisticated websites and digitized customer experiences turns fiercer, the need for up-to-date and robust content management systems has become an integral prerequisite for companies to survive in the fast-tracked online ecosystem.
Drupal has enabled businesses and non-profit organizations to establish a dynamic, streamlined, and secure online foothold. Among its counterparts, Drupal leads the ecosystem with its versatile and flexible management system, allowing businesses to adapt to revolutionary web development trends.
Whether you aim to set up an eCommerce store or build a call-to-action website for your charitable foundation, Drupal's content management structure can support any business framework from start to end. Organizations like The Economist, NASA, Pfizer, and social media platforms like Twitter and Pinterest rely heavily on Drupal as their infrastructure backbone. 
This blog post highlights the top 9 Drupal development services that can help you establish a user-centric website in 2022.
Need Support?
Talk to our experts to explore how your website performance is impacting your business and identify solutions.
Top 9 Drupal Development Services 
1. Drupal Website Development
A website is an interface that allows businesses and non-profit institutions to connect and interact with their donors. It is fundamental for a website to comply with the latest network infrastructures, and modern designs, in order to attain new customers and retain already existing ones. In addition, the website will facilitate developing interactive and user-centric web applications that ultimately help enterprises reap tangible business results.
When it comes to generating leads for higher customer acquisition and retention, customizing a design UI for an updated look isn't the only thing that matters. Sophisticated and agile development also determines the kind of user experience your website offers.
Large-scale enterprise or state-run institution websites need to rely on a framework that won't die out or fall short despite the evolving web development trends. Since Drupal is an open-source platform developed by an active community of developers, its network infrastructure is ever-growing and ever-changing. 
Whether you run a B2B, B2C, or B2B2C operation, or supervise a charity organization, Drupal's platform covers every aspect of your website. The CMS enables companies to meet the 2022 global business requirements from advanced framework planning, coding, hosting, and graphic design to post-implementation guidance.
2. Drupal Website Consulting
No doubt, managing a business or company, and supervising its online foothold are two separate tasks. Whether you want to take up a new project or need help repairing or upgrading an existing one, consulting with Drupal's top developers is ideal and highly recommended. Instead of offering pre-defined solutions to your business needs, developers analyze your business architecture and develop/update your website in a way that ensures sustainable future growth.
Support and Maintenance
Getting your website up and running is only the opening act of your company's digital journey. You will likely face issues along the way like software bugs, security threats, and firewall trespassing, not to mention a never-ending need for development on the application. Unless you have signed up with reliable third-party Drupal support and maintenance providers, these issues may keep you from attending to your business and consequently limit your growth.
Whether you are dealing with an issue with the website's program code or facing a delay or lag in the loading speed, everything is covered under the Drupal support and maintenance service. Developers perform regular framework updates as soon as a newer version/update hits the channel. Besides, if you need a rework on your website's framework, or a new landing page inserted, all you need to do is get on board with custom Drupal development.
3. Drupal Modules and Themes
Drupal stands tall in the majors' league of CMS, thanks to its extensive ready-made templates and hundreds of free modules. Statistics show that there are more than 42,000 free Drupal modules readily available for download. Even though you may find a free module that closely complies with your business needs, finding one that fully complements your business strategy is a one-in-a-million chance.
Be it an integration module with external systems for your payment gateway, or a module that manages editorial tasks for larger data sites, you'd need more than what contrib(CLI) versions offer. Therefore, instead of patching up with free versions, get a reliable Drupal developer team on board that is efficient in designing custom secured modules.
Likewise, something that matters just as much as the functionality of a module is the UI of your website's homepage. Your homepage is the first thing that customers interact with as soon as they land on your website. And there's nothing they hate more than an unappealing and non-intuitive appearance. Considering "first impression is the last impression," you need an exquisite template that makes your website stand out.
4. Drupal DevOps Engineering
Considering the revolutionizing pace of technology and business industries, companies need to advance and automate their dealing process to compete. The ideal way to streamline software development, performance, and releases is to automate the process and incorporate an efficient company culture through DevOps engineering.
To compete with the developing trends of the production cycle, businesses must rely on DevOps. Signing up with an authentic DevOps engineering and consulting team can simplify your in-house development department.
Instead of complying with the inefficient production system, DevOps institutes a testable and automated ecosystem in the company. The system helps managers get developers on board and effectively propagate project requirements, and allows the production team to review and test the programs before taking them to the market.
DevOps services can benefit your organization by:
Improving product quality by performance audits.
Ensuring streamlined collaboration between different departments of the organization.
Propagating relevant changes in the product's dynamics for refined production quality. 
5. Drupal 9 Upgrade and Migration
With ever-changing technology, it is only a matter of time before the existing systems get outdated, paving the way for better and more advanced tech to take over. Since its launch in 2001, Drupal has constantly been updating its modules, adopting the most recent technology trends. Starting from Drupal 1, the CMS has recently revised itself for the ninth time as Drupal 9, offering more trustworthy, quicker, and more secure web content management services than it did before.
Migration from Drupal and Other CMS
Since Drupal 7 and 8 are nearing their end in 2022, businesses with existing websites on Drupal are upgrading to the latest Drupal 9 version. Even if your web application is contingent on the legacy system of Drupal or a different CMS altogether, migrating towards 2022's leading CMS can facilitate you in achieving your desired business growth.
Installing and configuring the latest Drupal version for your website, and migrating data, content, and themes between two varying websites, demands the expertise of top Drupal developers. Once content and theme migration are processed, developers provide you with post-migration support to better use your new Drupal site.
Integrating Drupal with External Systems
Innovative Drupal versions are designed to integrate with up to 80 different systems, including programming technologies like Soap, JSON, XML, and XML-RPC. Companies can also connect Drupal websites with mobile apps and CRM and ERP systems for streamlined business operations and improved customer relationship management. Not to mention, Drupal CMS also equips eCommerce websites with a range of online payment gateways.
6. Drupal Web Design and Development
As web technologies are getting super-advanced and complex, users' requirements are on the rise. This makes it challenging for growing businesses to build and develop large websites, especially when you consider the design metrics. Content strategy, hosting, and development remain in the background to ensure a promising user experience.
UX/UI Design
The user experience and user interface are integral determinants of the success of a website. Studies show that websites with better UX design can increase their KPIs up to 83%, ensuring higher conversion rates. Businesses need to ensure that their websites operate effectively in technical terms and guarantee a top-notch user experience.
The primary purpose of custom Drupal development projects is to instate state-of-the-art technical and intuitive design elements regardless of the industry. Only an objectively curated and intuitive graphic design interface can impel users to stay long enough to sign up with you. Incorporating impactful UX/UI design allows websites to:
Maximize visual communication with customers.
Provide creative, personalized, and intuitive landing pages that retain high user engagement.
Increase customer conversion and retention rates which translates to higher revenue.
7. Drupal Performance Optimization
Drupal's overall efficiency can be affected by complex data structures, sluggish website servers, and false system configuration. Fortunately, top Drupal developers specialize in streamlining and speeding up the website performance by applying inventive tech tools and strategies fully tailored to your business needs.
Moreover, business startups exhibiting exponential growth may attract higher than regular customer traffic inflow. This may lead to inefficient server speeds unless your website is based on a flexible Drupal infrastructure that allows managers to set vague scalable parameters. Optimizing the scaling parameters allow users to only spend when customer inflow traffic is high and cut down the costs when traffic goes back to normal.
8. Drupal eCommerce Development Solutions
The rapidly growing eCommerce market is expected to share 24.5% of global retail sales by 2025. Many startups and pre-established businesses are jumping into the eCommerce domain, considering the massive potential. If you are looking to tap the industry, building a large-scale custom commerce website should be your primary focus. Drupal's ecosystem is a robust and versatile open-source platform that serves CMS for eCommerce websites.  
Drupal eCommerce Platform
Drupal's commerce modules can be personalized according to a business' requirements for high customer footfall as a flexible CMS platform. Whether you want to set up an online marketplace, manage an online store, or run a membership and subscription-based business, nothing suits your business model better than Drupal.
Developing a Drupal-based e-commerce platform can be challenging, especially when considering the struggle behind planning, launching, and managing the project. Not to mention the hefty budgets needed to carry out the project. This is why it is important to subscribe to website development services that assure a robust, innovative, and bug-free online store.
eCommerce Payment Framework
No eCommerce Platform is fully complete without an effective and reliable payment system custom integrated into its ecosystem. If you are including a recurring and installment payment framework, ensuring the security of finances becomes of paramount importance.
Partnering with a dependable Drupal developer will help collect partial payments and facilitate setting pricing rules, price components, and instating promo codes into the structure.
9. Drupal SEO Audit
On average, the Google search engine backs around 30% of website traffic, while the number may exceed 50% in certain cases. High website traffic means high conversion rates, which determines a higher profit generation. The only way to increase that organic customer footfall via Google is to adopt effective SEO strategies.
According to an estimate, SEO drives 1000% higher traffic to a website than social media. In the case of Drupal-based websites, managers need to perform SEO audits, allowing them to view the latest SEO trends and determine ways to implement them on the website. The process can be challenging unless you hire a specialized team of Drupal SEO consultants for the job.
The easiest way to analyze the effects of SEO reforms on a website is to calculate the number of leads and potential ROI before and after the implementation of SEO audits. A high inflow of traffic from Google can maximize your chances of obtaining excessive potential customers, ensuring the company's organic growth.
Why Use Drupal Development Services?
Around 2% of all websites on the internet use Drupal as their network framework, accounting for more than 600,000 live websites using the platform as of 2020. It doesn't matter if you have a startup, midscale business, or a conglomerate looking to go global. Here are a few reasons why Drupal development services are your best shot at building an effective website:
Advanced and Robust Framework
Being continuously upgraded and modified to meet the latest technology and website development standards, ensuring a robust digital framework. Drupal has set up flexible CMS modules and themes, allowing users to personalize their websites for better scalability.
Extensive Developer Community
Drupal boasts one of the largest developer communities across all other CMS platforms. The Drupal community forum harbors some top developers, allowing beginner developers and business managers to seek advice, collaborate, and have access to extensive resources.
Flexible Payment Modes
Drupal allows you to choose payment modes and enables users to add multiple payment gateways in their website's framework, particularly geared towards eCommerce platforms. This takes you a step closer to achieving your desired financial goals from your online business.
Final Verdict
Drupal is set to create the finest digital experiences for businesses and customers alike with its continuous effort toward technology and innovation. Accessing reliable and innovative Drupal development services enable organizations and businesses to maximize their online reach, attract higher user inflow, and reap excessive ROI to fulfill their business goals.
The blog post elaborately defines the top nine Drupal development services you should employ to customize, scale, and extend your products and services to the masses and lay the foundations for impactful future growth for your organization.
Drupal
Computer Software and Services