DrupalCon 2020: Going Global
Firas Ghunaim
July 12, 2020
Unlike the previous years; DrupalCon 2020 will be virtual due to the outbreak of Coronavirus and resulting restrictions on travelers. The annual festival open digital experience conference will be going global thanks to open-source solutions developed by the innovative Drupal community.
What is DrupalCon?
DrupalCon is a conference designed to bring people together to share thought leadership around open source and ambitious digital experiences, provide professional development opportunities to enhance your career and your organization, foster a feeling of community, and invigorate Drupal project momentum.  
The event is a mission-centric program of the Drupal Association, the non-profit organization dedicated to accelerating the Drupal software project, fostering the community, and supporting its growth. 
Where: Everywhere. Online.
When: July 14 - 17 2020
Image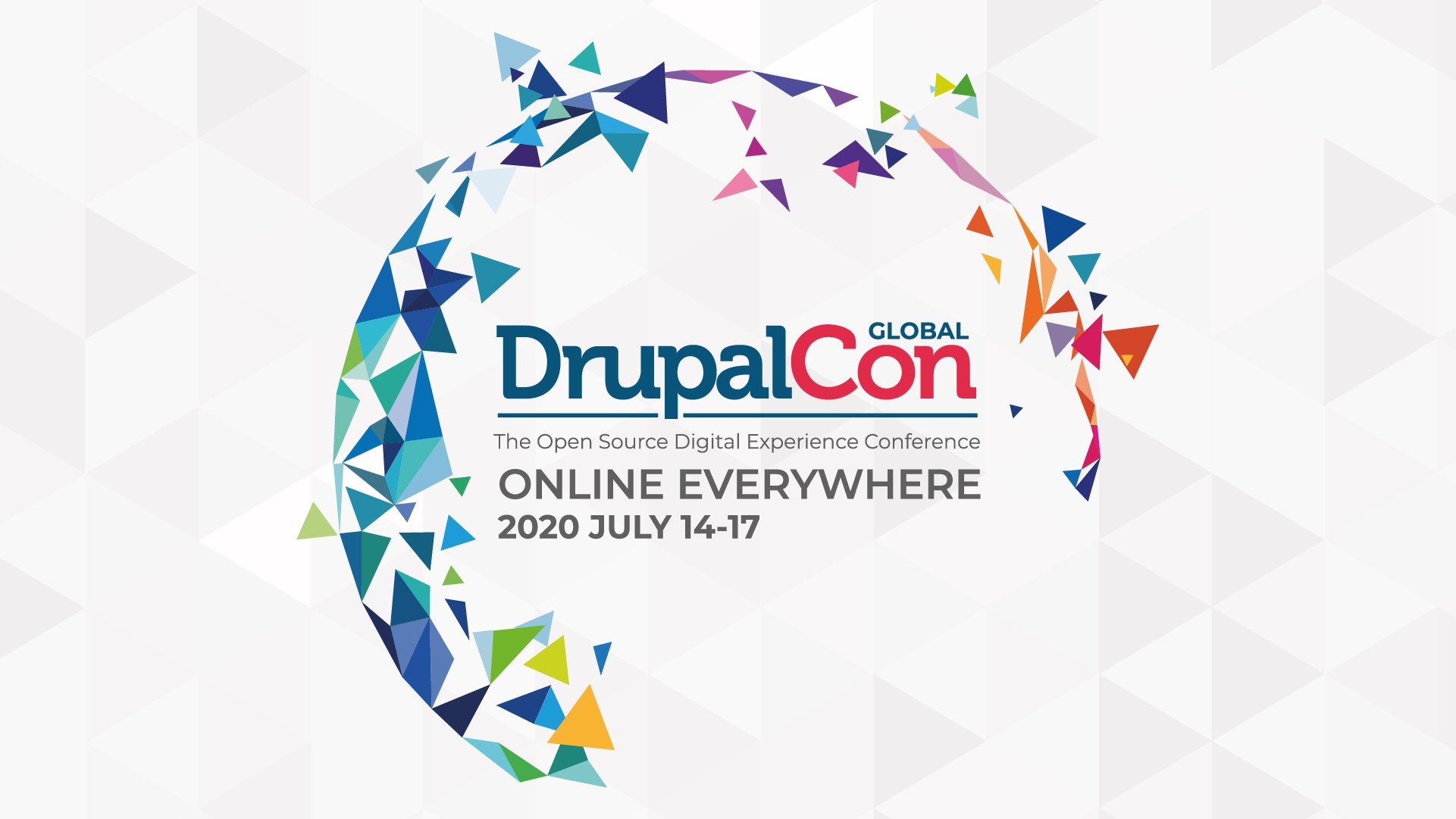 Why you should join DrupalCon Global?
DrupalCon is for marketers seeking to create truly immersive digital experiences, for developers who want to build the best of the web, and for business owners who want to get ahead of their competition.
If you're a developer, project manager, designer, work for a digital agency or consulting firm, or a Drupal end-user you can learn the latest technology and grow your Drupal skills and deliver more value to your organization by attending DrupalCon Global. Build a stronger network in the Drupal Community. Collaborate and share your open-source knowledge with others. Find opportunities to contribute to the Drupal project.
DrupalCon is for everyone with a passion to create through technology. Here are a few highlights to look forward to:
1. Mini Summits:
Mini Summits are an opportunity to network with and learn from peers in your field who share the same interests, issues, and challenges. 
In lieu of the traditional full-day summits, DrupalCon Global will feature mini-summits focused on highlights and innovations and will be integrated into the main conference program. You will have the opportunity as marketers and developers to learn industry-specific insights in the following key sectors that rely on Drupal technology: 
Drupalers focused on higher-ed can also enjoy a dedicated summit for library-related digital projects.
For those interested in building API-driven Drupal-backed sites and applications to learn preferred practices, planning, and implementation advice, and see case studies from existing sites, you can benefit from networking with fellow Drupalers in the Decoupled summit.
Boost your support and ongoing maintenance efforts with the latest insights during the Performance and Scaling summit which will enable you to prevent slow page loads and disastrous outages; learn the latest tools and techniques across the full stack to create fast, scalable Drupal applications.
2. Sessions
From enabling marketers to creating inclusive strategies and digital brands to lessons on how to implement Decoupled Drupal in real-life - DrupalCon Global will have access to nearly 100 sessions and experts about how to build the best of the web, relating to the following topics:
Being Human, Contributions, & Community
Drupal 9 
Content & Digital Marketing
Development & Coding
DevOps & Infrastructure
Leadership, Management, & Business
Site Building
User Experience, Accessibility, & Design
What's Next in Drupal and Open Source 
3. Drupal 9
The Drupal community has accomplished amazing things with the release of Drupal 9. It is the easiest major version upgrade in a decade, extending the pattern of continuous innovation from Drupal 8, with dramatically easier tools for end-users.
At DrupalCon Global you'll find all the Drupal 9 content you need:
Sessions about getting ready for the upgrade, whether you're on Drupal 7 or Drupal 8
Instruction from expert speakers about using Composer to manage your site
Programming about next-generation features like the new administrative UI and the upcoming Olivero default theme
Tips and best practices for making your custom code Drupal 9 ready
4. Future Road Map
To kick off proceedings, the Drupal project founder; Dries Buytaert, will give his traditional Driesnote which celebrates recent successes and details the vision for where Drupal is going next to kick off the proceedings of this year's DrupalCon.
To better accommodate the global community, the event start and end timing of the scheduled programming will be expanded each day and offering specific moments of live networking and togetherness for regional communities throughout the event. Both for the sake of DrupalCon's speakers and staff, this won't be a 24/7 event, but because much of the content will be available to ticket-holders on demand, you'll have the freedom to participate at the time you choose.
Click here to view the full schedule details. 
Don't miss out on the biggest DrupalCon yet - you never know; you just might find exactly what your business or Drupal project is looking for to take things to the next level!
#DrupalCares
Drupal 7
Drupal 9
Drupal 8
Drupal Planet
DrupalCon