Top 10 Universities That Rely on Drupal
Firas Ghunaim
June 24, 2019
When seven out of the world's top 10 universities choose Drupal as their preferred partner in the vital task of creating and maintaining their websites, it's safe to assume that the platform has much to offer even the best universities.
A good website saves on costs and optimizes the user experience of its visitors. All told, it's a vital asset that few organizations can be without.
In this article, we'll be going through the top 10 universities that built their websites using Drupal, an open-source platform known for producing remarkable digital experiences. Drupal's scalability and capacity for large amounts of content make it the number-one choice for top universities all over the world.
1. Oxford University
In a fast-paced environment where broad functionality is key, Oxford University's website is a testament to Drupal's ability to host multiple sites and tasks while letting each department have control of its web presence.
From information on admissions and university research to current news & events, the Oxford University website is a one-stop platform where faculty, students, and alumni alike can stay in the loop when it comes to life both on and off campus.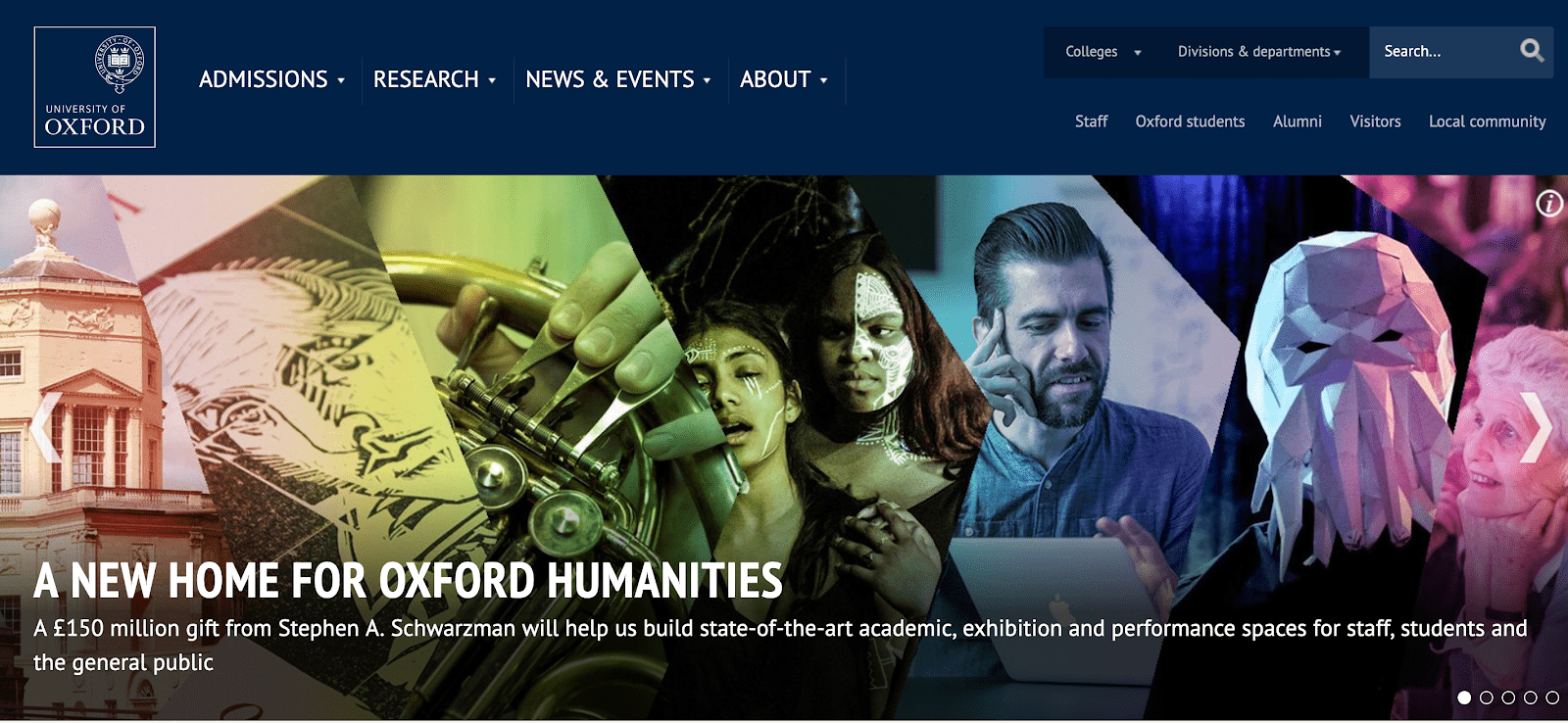 2. Harvard University
The words 'Ivy League' call to mind a certain sense of prestige and tradition. Harvard University's website brings these features to life with a distinct look and feel that communicates the Harvard brand to visitors right from the homepage.
Drupal's friendly user interface enables Harvard administrators to design pages, host media, and post content in a way that allows branding consistency across the entire site.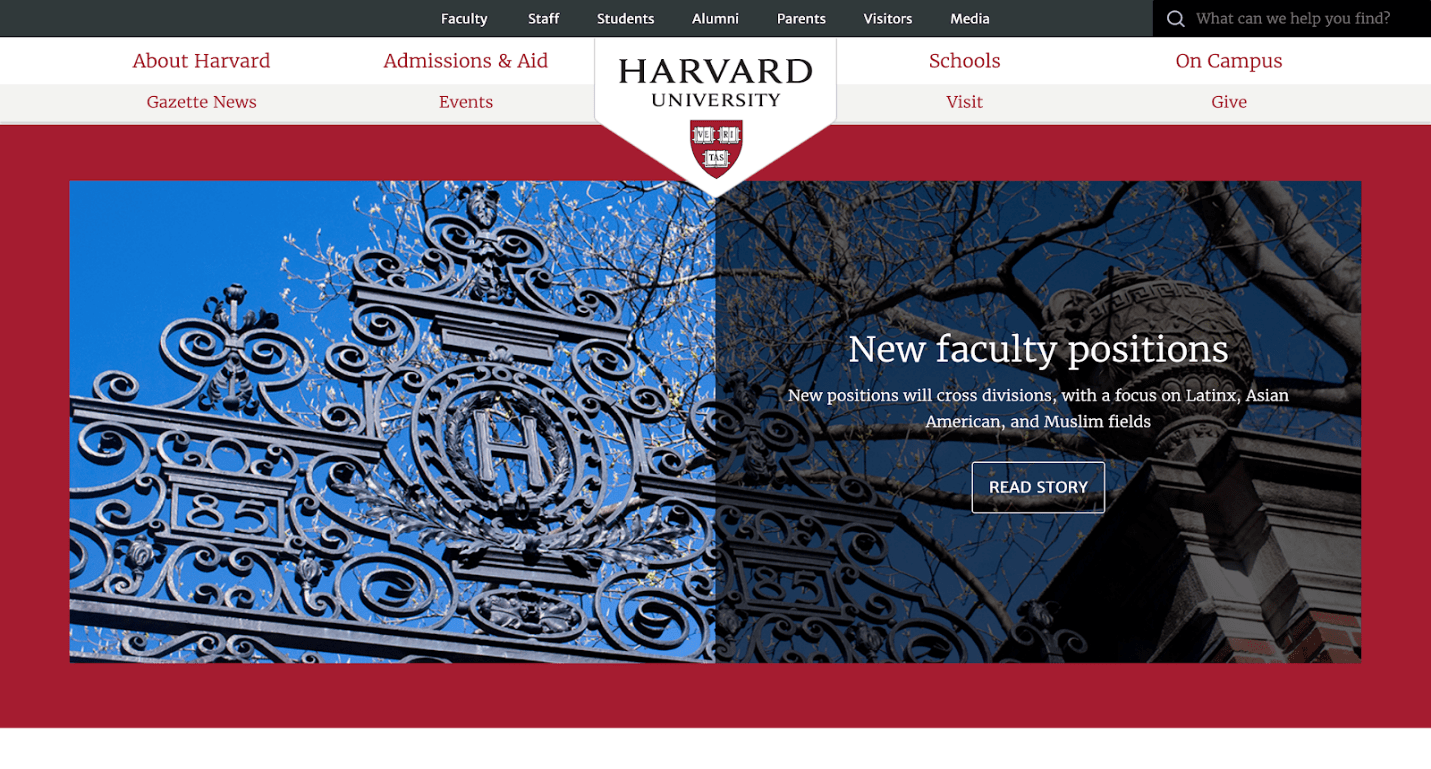 3. Massachusettes Institute of Technology (MIT)
Best known for its programs in engineering and the hard sciences, the Massachusetts Institute of Technology maintains a competitive culture, encouraging its undergraduates to pursue their original research.
Like all sites built on Drupal, The MIT website is strikingly well-equipped for site protection and data privacy. Institutions like MIT, which work hard to preserve the safety of their student and faculty records, trust the Drupal CMS for eliminating the risk of breaches. Many corporations, non-government organizations, and state agencies choose Drupal for its strong safety and security capabilities.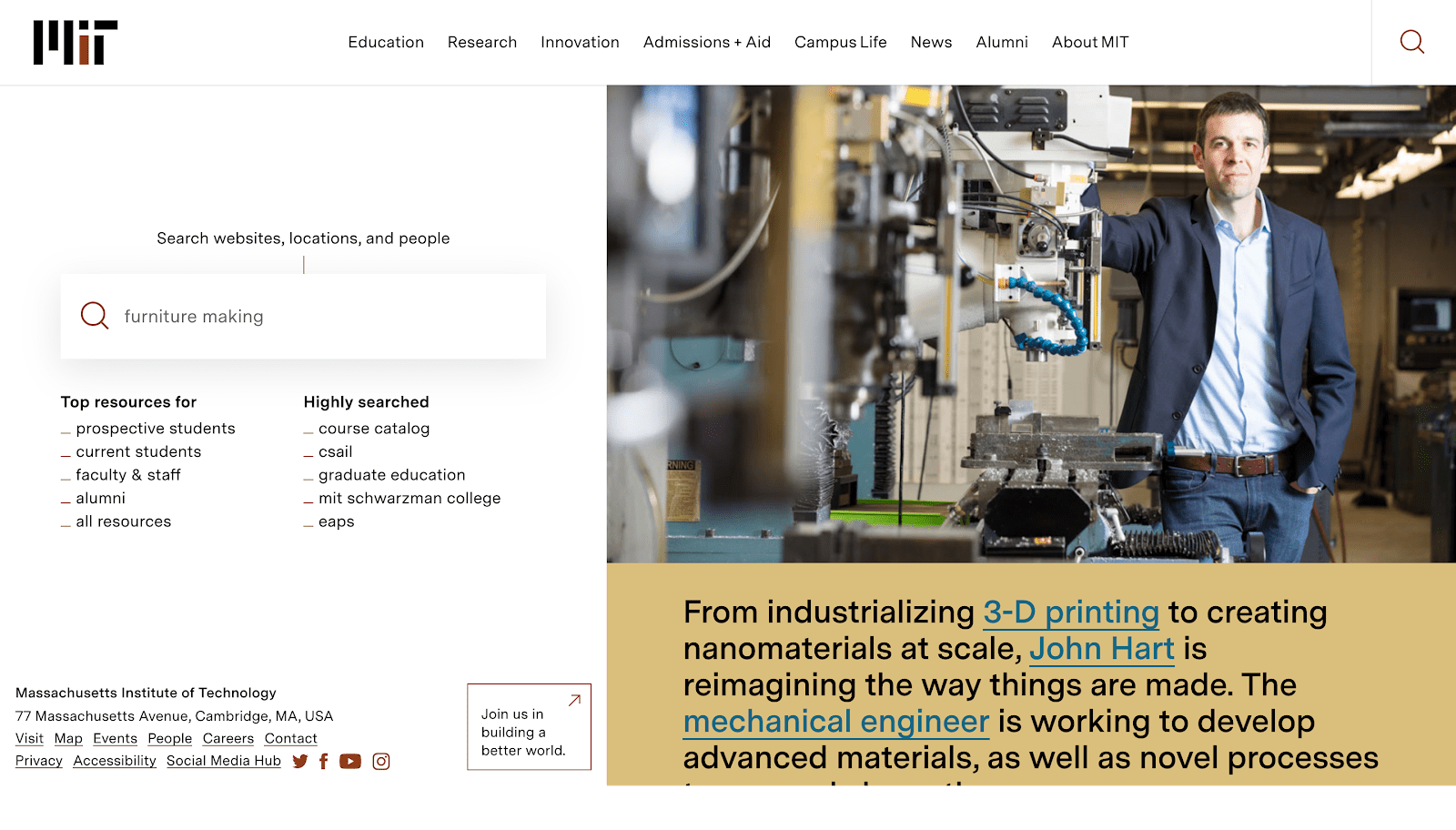 4. Stanford University
Higher education websites tend to require different access privileges for a wide range of contributors, and Stanford University's website demonstrates Drupal's ability to provide ease of management and sharing content across various portals and sites. The Stanford website features a significant amount of content from its many offices and departments.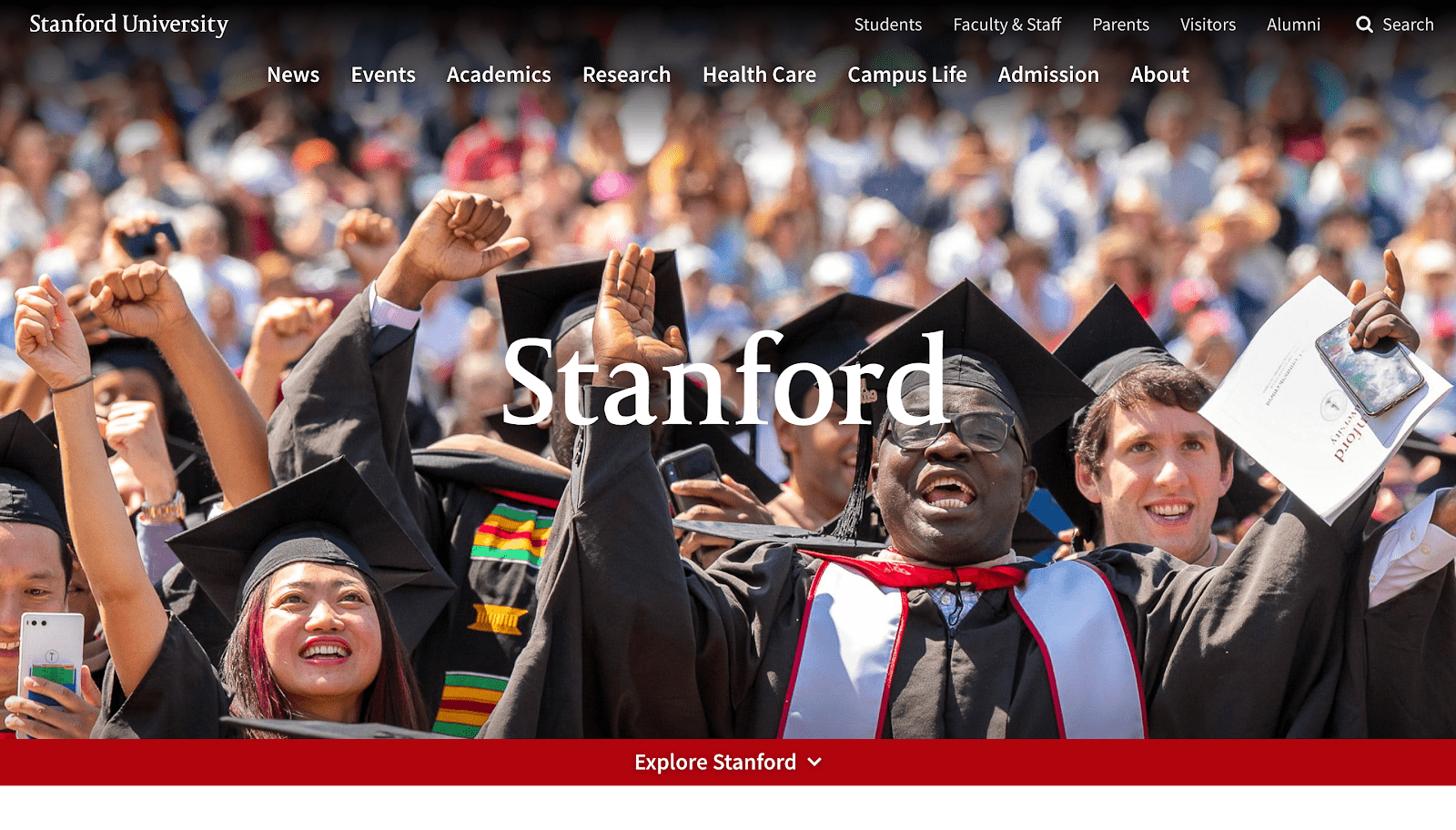 5. Duke University
Duke University takes pride in being a global institute of learning that houses perspectives from all over the world. The university ensures that this core belief translates into its online presence by building its website with Drupal, a CMS known for catering to a multilingual demographic.
Since Drupal operates in more than 110 languages, the platform provides an outstanding translation module that enables higher education institutions such as Duke University to cater to the global needs of their students and faculty.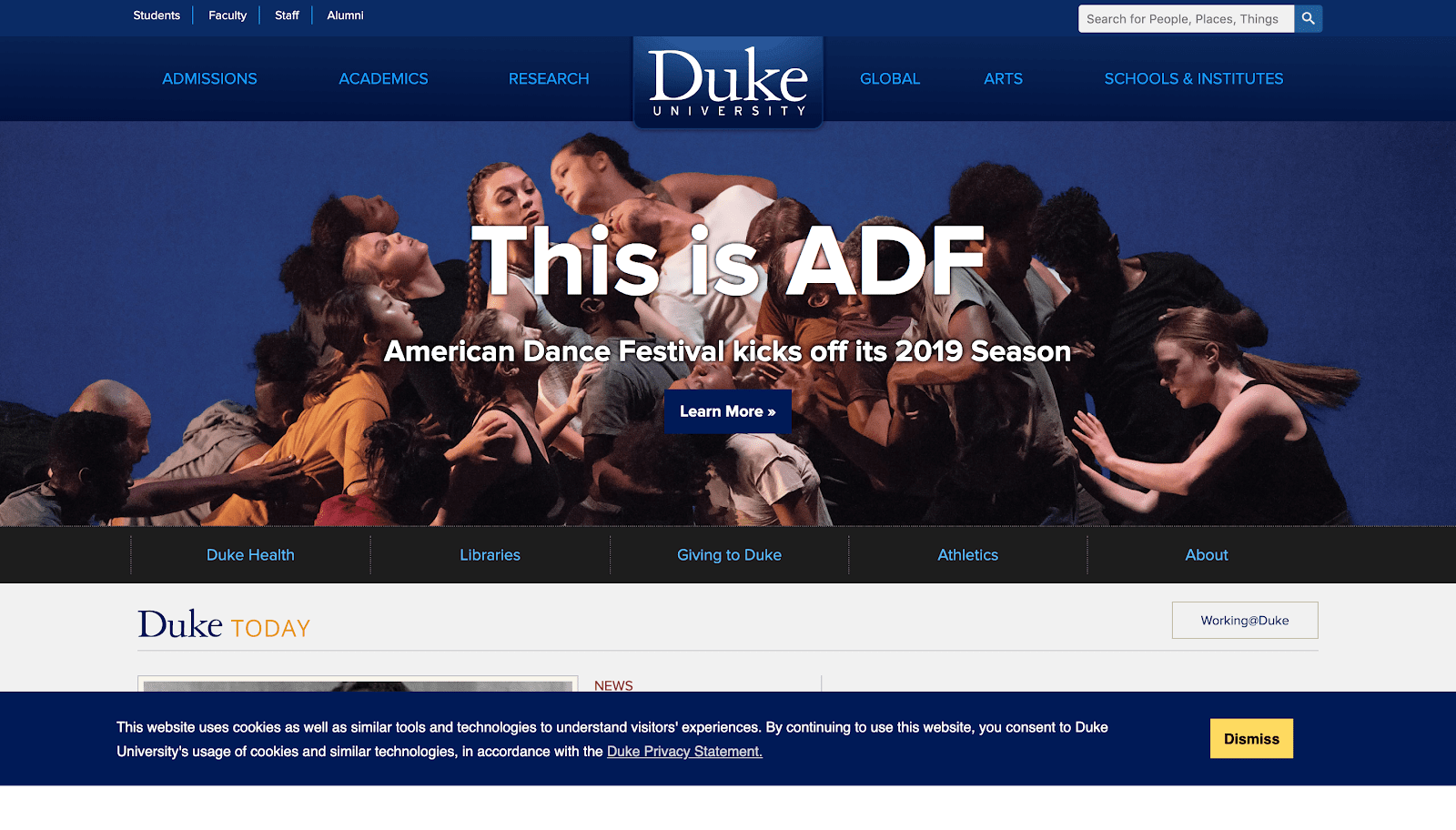 6. UCLA
UCLA is known for advancing knowledge and addressing social needs by fostering an environment full of diverse perspectives. The university extends the pursuit of these goals to its website, which houses rich content that's accessible to all.
The UCLA website demonstrates how Drupal makes reusing and circulation of content quick and easy. After the creation of a particular bit of content, website users can circulate it effortlessly through departments, intranets, and subsites.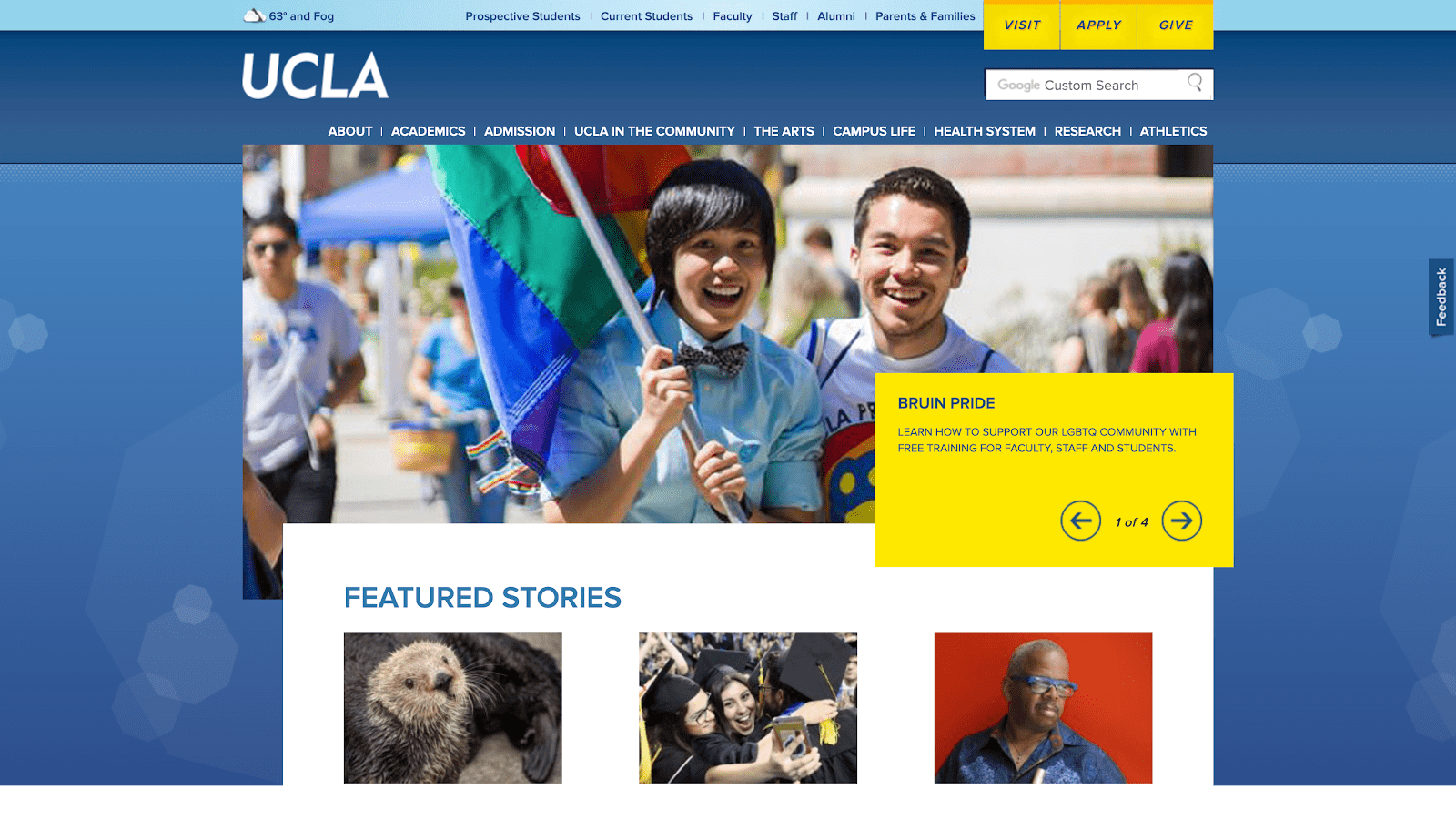 7. University of Arizona
Drupal allows for powerful collaboration that supports both educational and research departments. As the University of Arizona prides itself on being a global and student-centered university, its website enables its faculty and students to access manuals, procedural forms, and research updates with no fuss or frills.
The University of Arizona's website remains to be one of its key tools in the pursuit of its goal of community-wide collaboration to help solve the critical challenges we face today.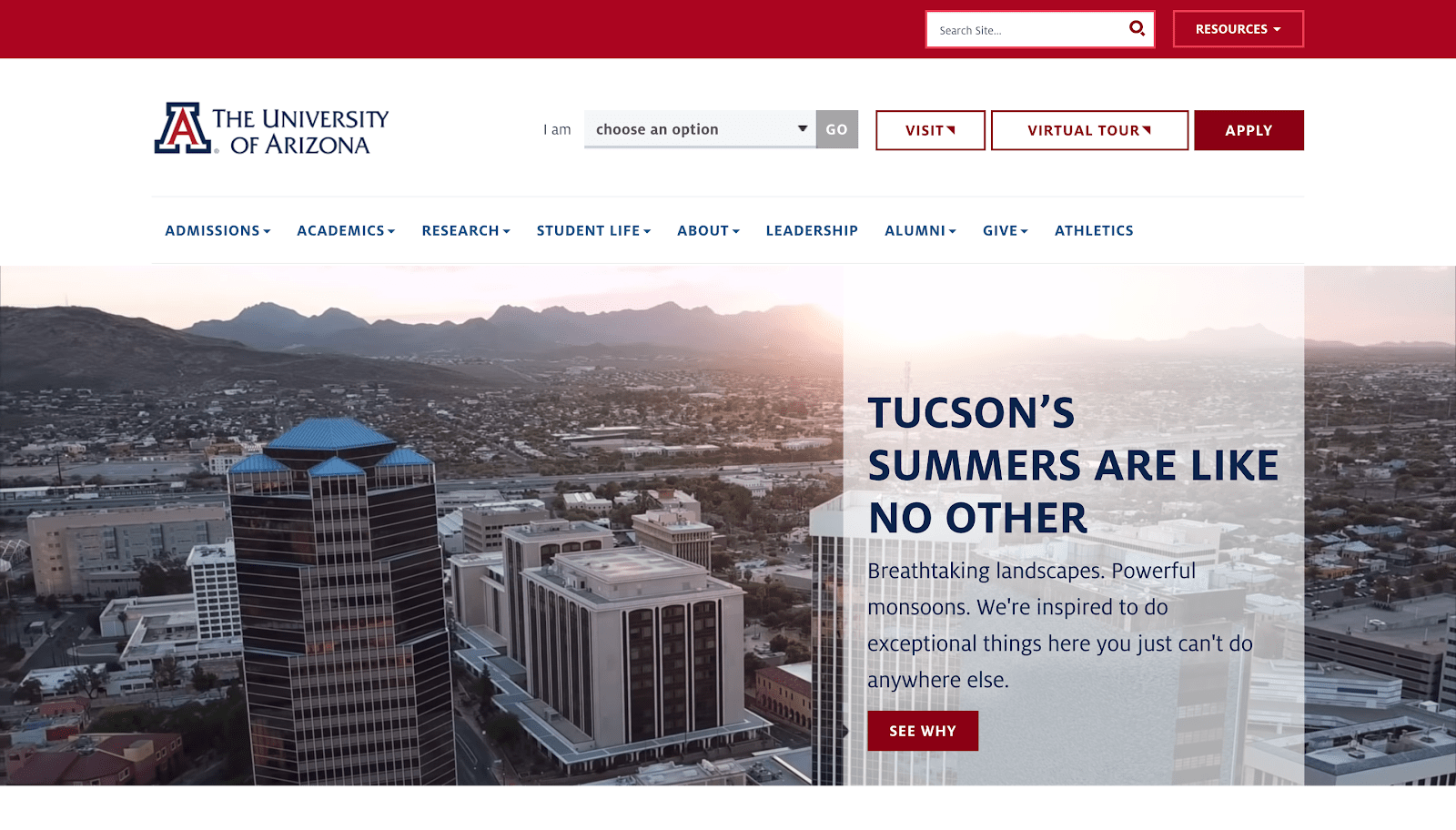 8. Penn State University
A major public university that serves Pennsylvania and the global community, Penn State aims to make its online presence widely accessible. Built with Drupal, the Penn State website allows for responsive mobile access. In an always-on, mobile-first environment, the Penn State website paves way for great and functional communication that translates across all kinds of mobile devices.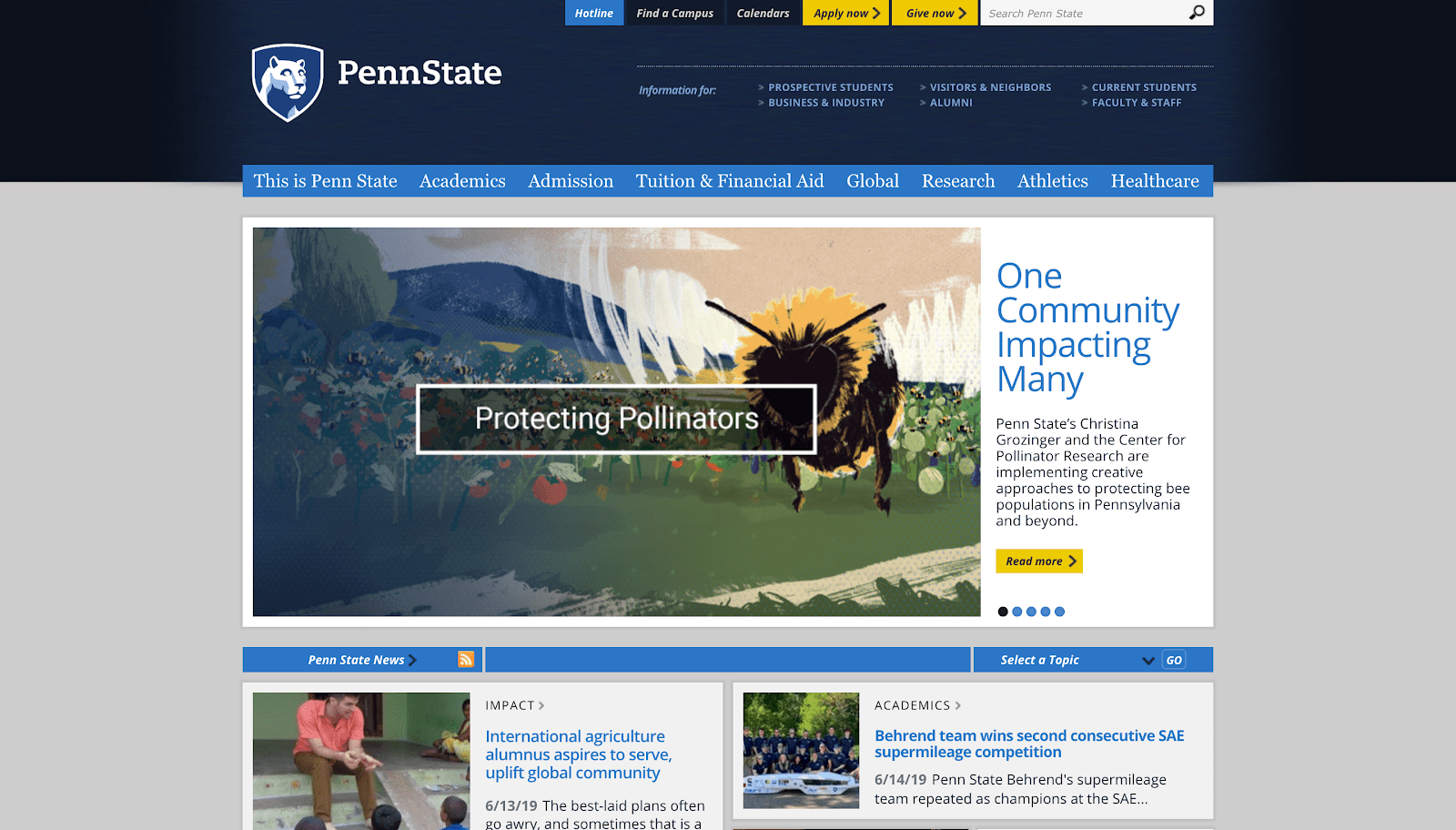 9. University of British Columbia
With the university's purpose of pursuing excellence in research to foster global citizenship, the University of British Columbia continuously works for the advancement of a sustainable and just society across the globe.
One of their most crucial tools in this regard is a website that hosts rich content on their core institutional objectives and accomplishments. Drupal allows the UBC website to access a wide range of people across different communities by enabling seamless integration from their website to different social media platforms.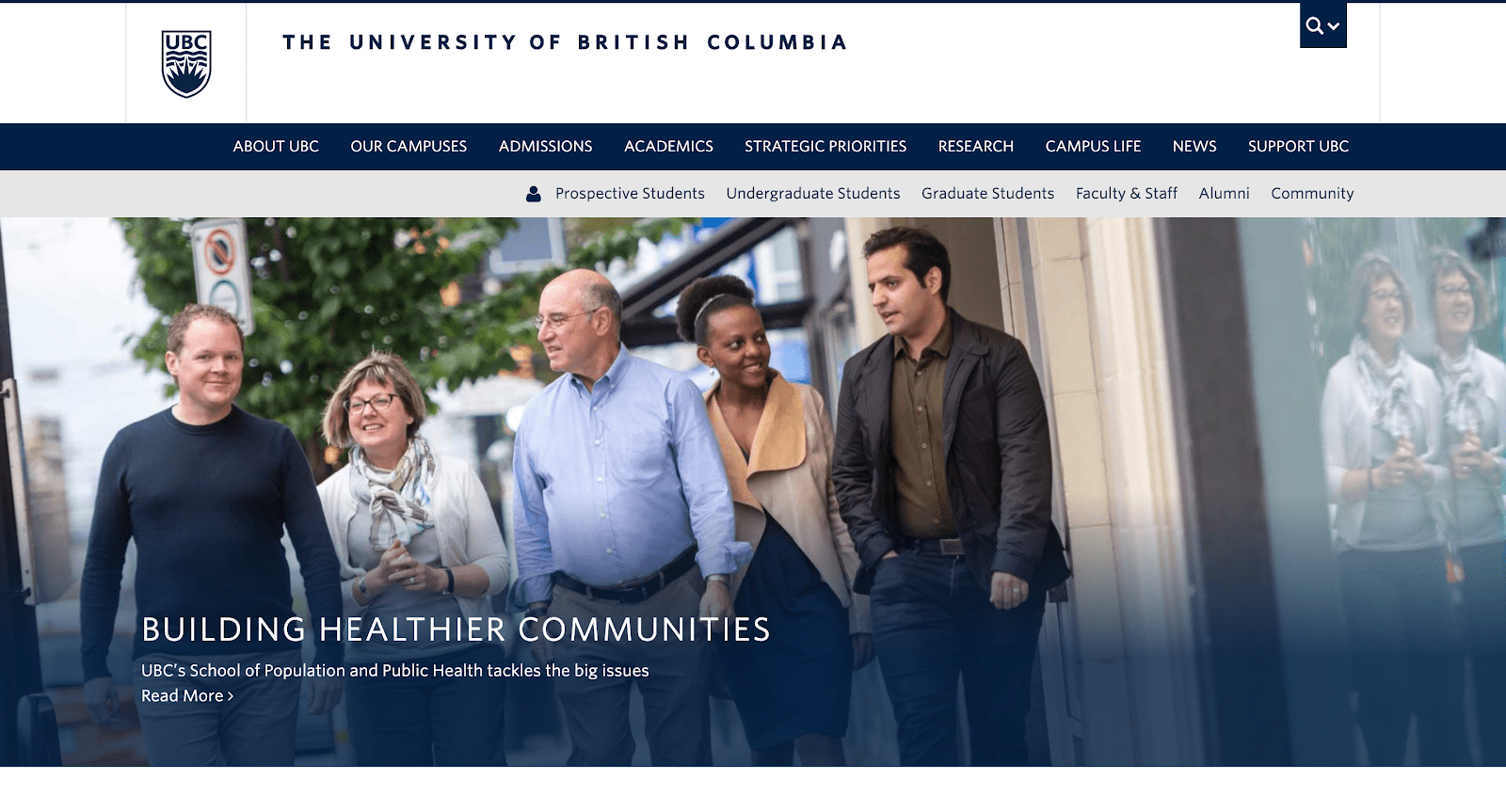 10. University of Toronto
In the same way that Drupal allows non-experts to easily create and manage amazing websites, the platform also enables the creation of websites with sophisticated and user-friendly journeys.
The University of Toronto's website demonstrates Drupal's ability to allow for a platform that's deceptively easy to navigate and browse through. For institutes of higher education, this feature matters greatly as users ought to have an easy time accessing the information on a university's website.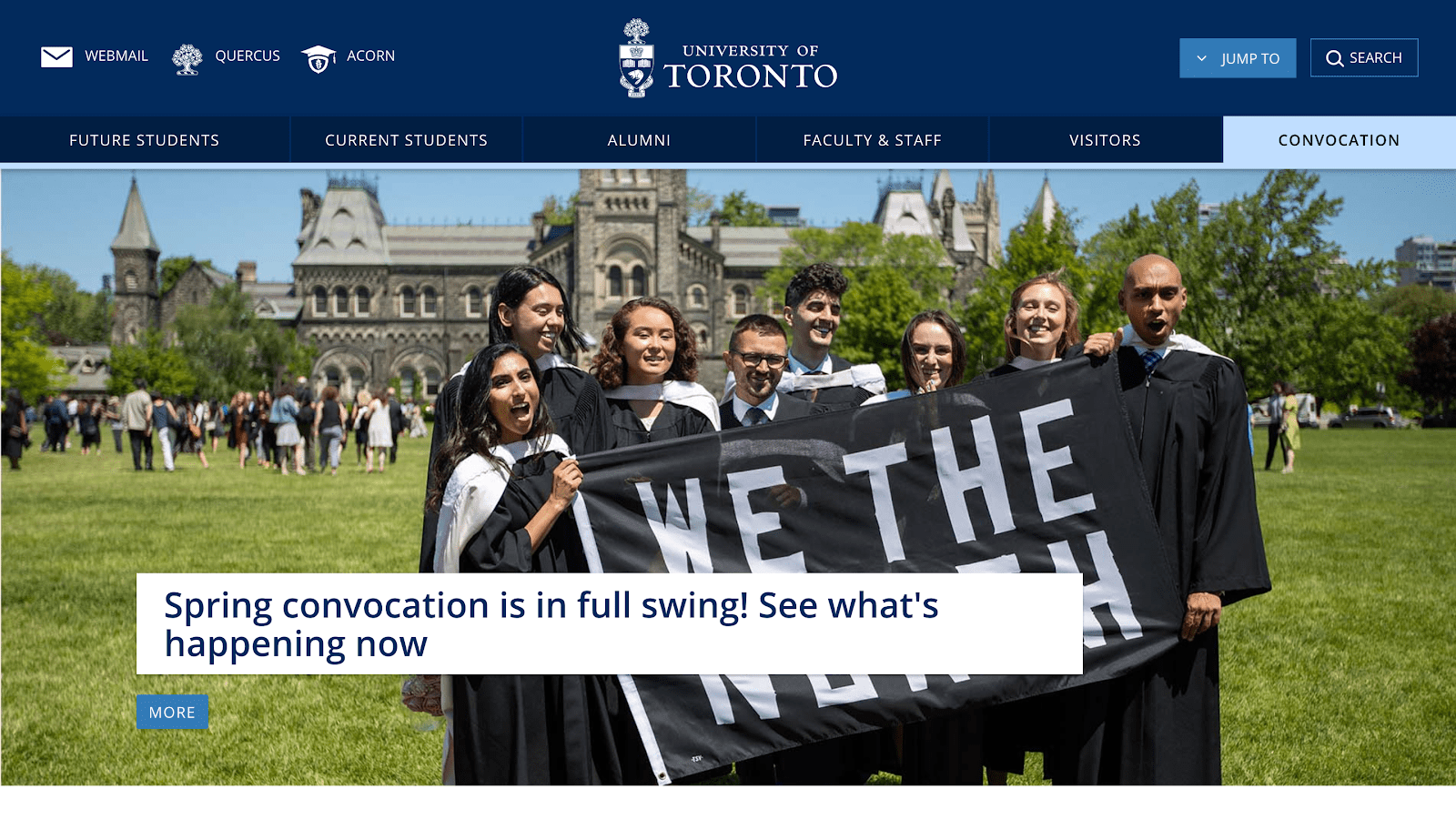 Drupal continually demonstrates high levels of functionality, security, scalability, and flexibility in every way, and it's no surprise, then, that Drupal is considered the foremost platform for developing higher education websites.
Finally, it's worth mentioning that universities looking to use Drupal to jump-start their digital presence or revamp an existing website should consult with experts for a comprehensive assessment of where to begin. The platform is intuitive, but expert guidance can go a long way when making a digital transformation.
Drupal 8
Drupal
Drupal Planet
DrupalCon
Drupal Themes
Higher Education