How to Choose the Best WYSIWYG Drupal Content Editor?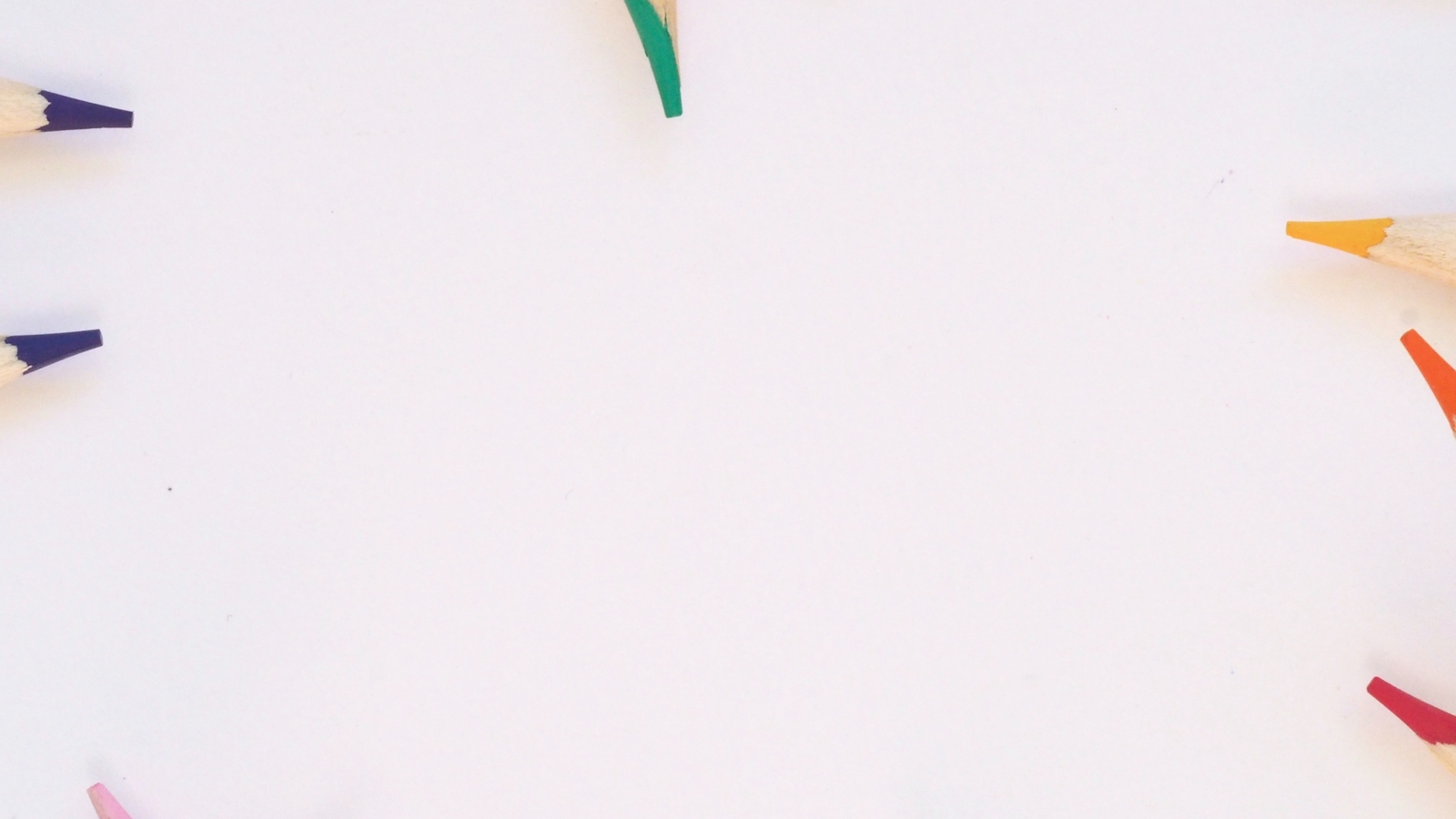 Rashed Azzam
January 31, 2022
WYSIWYG is an acronym for "What You See Is What You Get." It's an editor that helps you create and edit the content on your website without the need for any HTML or CSS coding. The WYSIWYG content editor allows you to see how the content will appear on a web page as soon as you make a change. In this article, we'll talk about the characteristics of a good WYSIWYG, and we'll also check the best WYSIWYG Drupal content editor.
Essential Features of a Good WYSIWYG Content Editor
As there are tens of WYSIWYG module versions and plugins out there, it's really hard to choose one that fulfills your needs and helps achieve great results. We're going to see the top 5 characteristics that if are not found in a WYSIWYG content editor, it's just too bad to be considered!
Needless to say, it's the WYSIWYG developers' responsibility to create a seamless and accessible content editor dashboard UI. However, some webmasters and content creators may want to make changes to increase their productivity and decrease time consumption. 
A good WYSIWYG should be flexible and easily customizable so that webmasters and content editors can play with their editing and publishing environment as they wish! 
Good WYSIWYG CMS is supposed to increase productivity and reduce the time consumed with coding. In other words, it's pointless to have a good-looking customizable WYSIWYG editor if it requires continuously going back to the source code, detecting unwanted codes, and finally fixing the whole thing manually!
So, make sure the one you select creates a clean output and requires little to no post-processing and cleansing.
Sometimes you have different employees working on the same project or webpage collaboratively. For instance, a developer creates a landing page, a content writer writes its content,  and a designer designs the infographics that will be used on the landing page…
A WYSIWYG is ought to let these different individuals -and their supervisors- access these pages using their accounts on the CMS.
Collaborativeness is not negotiable; if a content editor doesn't grant it, just walk away!
We're already stepping into advanced features with this one!
A very successful enterprise may be working with clients from different parts of the world. And one of the challenges online companies face is to provide their website visitors with an immaculate and personalized digital customer experience.
It's for this reason that a lot of websites resort to using multilingual website CMSs like Drupal, but not so often will they find great WYSIWYG that supports more than one language!
Advanced Features of the Best WYSIWYG Content Editor
The following are features only the best WYSIWYG content editors feature. Let's take a look at them, and then see which is the best WYSIWYG ever!
Whether you're trying to publish a blog post, create a landing page, product page, service page… etc, the WYSIWYG you use should follow the same pattern and be predictable.
That is to say, you must be able to see the same interface no matter what type of content you're editing or creating. And you also must be able to follow the same pattern of adding new media and content blocks without any popping issues.
Without predictability, it would be almost impossible to scale content publishing which increases time consumption.
Another key to increasing production and publication pace is one-click formatting. By one-click formatting, we simply mean that the content you copy from another source and paste on your WYSIWYG editor should easily be edited to fit with other content's appearance.
This includes but is not limited to text fonts and sizes, as well as aligning.
It's extremely hard to find a WYSIWYG CMS that can adjust everything with one click. However, if you can find one (and we got one for you), it's a great feature to have on your chosen CMS.
Another extremely powerful feature to have on a WYSIWYG is CTA embedding.
Oftentimes, you publish content and you want to leverage it to increase conversions. What you can do with a typical WYSIWYG is to write a text that induces the audience to take an action, or you can run the extra mile and use infographics…
In both cases, the call to action (CTA) isn't scalable and it's hard to make it follow a pattern. You can't keep on designing pictures for every CTA, and you can't keep on wasting time trying to find the best expression possible to get clicks!
The solution is CTA buttons. While a few modern CMSs and WYSIWYGs are starting to feature automated CTAs, the WYSIWYG Drupal content editor 'Varbase' remains very advanced compared to others.
It's time we find more out about Varbase!
What Is The Best Drupal WYSIWYG Editor?
Vardot's solution Varbase is voted the best solution for website building and content editing by many enterprises and clients. De facto, we've delighted more than +200 world-class companies with Varbase's Drupal WYSIWYG module.
With Varbase's Drupal WYSIWYG rich content editor you can:
Add new a basic page, blog page, landing page, media… with very few clicks.
Make new content follow the by-default format of other content on your website with one click.
Preview content to make sure everything is as should be, again, with one click!
Go back from preview to editing with one click!
Access all SEO tools by either scrolling down or to the right side of the text.
Automate URL generation or edit it in seconds.
Create CTAs once, and save them to use them infinite times in the future!
Unpublish or delete content in seconds.
These are some of the best features to find in a WYSIWYG content editor. However, only Varbase's WYSIWYG Drupal-rich content editor can do all of them with no problem, and a lot is for you to explore!
Drupal WYSIWYG Explained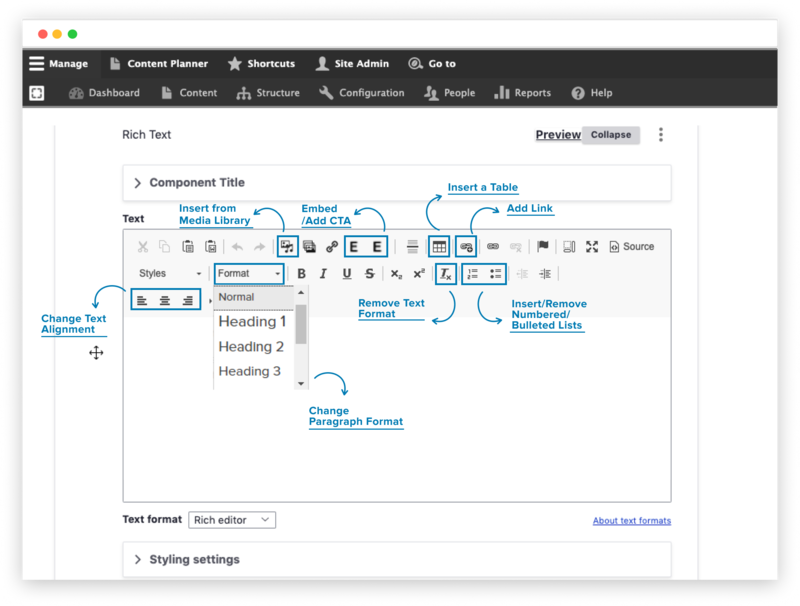 Wrapping Up
There are too many good website builders and WYSIWYGs out there. However, Drupal remains by far the best content management system for its incomparable security level, phone-friendliness, and loading speed. And as Drupal is open-source and requires a lot of coding versatility, Vardot initiated Varbase, a Drupal website builder that helps admins get the best out of Drupal's force without coding!