3 Reasons Why Drupal Distributions Are Essential
Firas Ghunaim
January 15, 2019
Amongst ambitious brands and serious digital operators; the Drupal adoption rate is on the rise.
Governments and major brands across the globe are already testifying about the positive impact that Drupal has made on their digital business.
As a developer, you might be approached by a client that insists on developing their digital platform and/or experience using Drupal.
Here are 3 key reasons why Drupal distributions will make your life much easier:
1. Time
"How long do you need to complete the project? That long?!?"
Dealing with continuous amendments and changes to the project requirements is the bane of all developers.
Distributions feature tons of tried and tested best-in-class features, modules, and components that are already integrated and tested together. This allows developers to complete project tasks that normally consume a scary amount of time to build.
For example; should you be required to build a Media Entity Browser for a certain project may consume up to 6 to 8 hours of your time.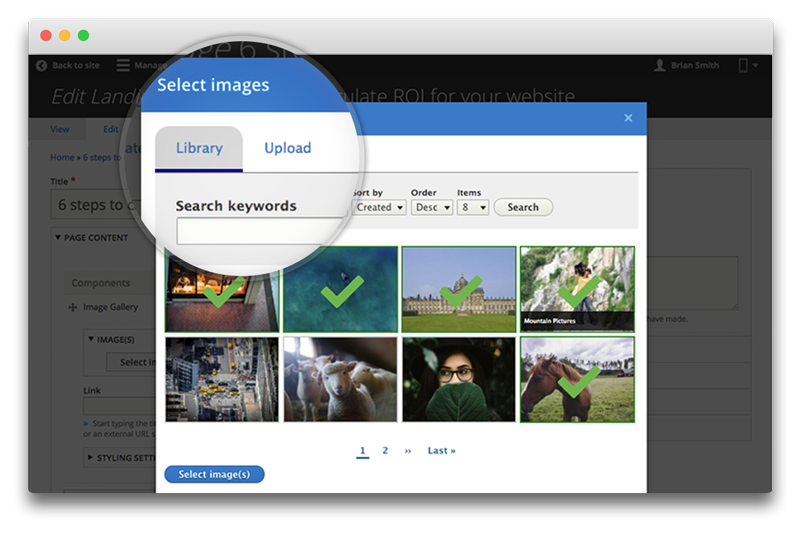 Source: Varbase
Imagine it took you that long for project A... now you have to repeat the same process for project B.
However; with Drupal distributions such as Varbase, the Media Entity Browser is already built-in, optimized, and integrated with other modules you might require.
Total time consumed on Media Entity Browser development: Zero.
Thanks to DRY (Don't-Repeat-Yourself); Drupal distributions will shorten the project development time by hundreds of hours. You won't ever have to repeat the same development process for any other project.
2. Efficiency
Not all programmers and web developers are equal in skill and expertise. But, we all face challenges and issues that might arise during the project development process.
Drupal distributions offer a wealth of solutions that fix issues you might not even realize you had. Why? Open-source.
For example; you are currently developing an e-commerce platform for a client and face an issue with a particular component.
The fact is that you weren't the first developer to encounter this issue.
When using Drupal distributions, you will find almost all challenges and issues related to components or modules you may need have been solved and addressed by someone before you.
Working on almost ready-built websites not only saves time but also allows you to personalize any ready-made component or feature based on your project requirements.
Take the aforementioned example; you already have a Media Entity Browser ready, but you wish to match it to your clients' requirements. In no time at all, you can build upon the ready-made feature via customization or integration. Simples.
3. Standards
At Vardot, we refer to "websites" as digital experiences. The difference between them?
Standards.
Drupal has built a name for itself due to its focus on building the best user-friendly digital experiences possible and the fact that Drupal is open-source has enabled its evolution based on actual feedback from various practical perspectives.
Your ability to develop a website (e.g.) the best online equestrian market; depends entirely on the standards you apply throughout the development process.
For example; Varbase is an ideal distribution to develop platforms that rely on rich multi-media content such as Al Jazeera and Georgetown University. On the other hand, Drupal distributions such as Commerce Kickstart feature every possible component needed by a developer to build an e-commerce digital experience.
Of course, when we speak of standards; we are not referring solely to quality standards. You will be able to develop the best possible digital experience for any industry using Drupal distributions whilst maintaining all W3C standards and accessibility standards.
Bonus: Drupal Distributions Maintenance
Drupal distributions are rich in features that are all integrated.
You will never have to scour for individual updates for each module you need. All you'll ever possibly need is to update the distribution itself.
Since all modules and features are integrated. All would be updated and tested together.
Need Support?
Talk to our experts to explore how your website performance is impacting your business and identify solutions.
---
If you are considering starting a Drupal project or building a Drupal-based digital experience, let us know. We'd love to help.  Contact Us.
Drupal
Drupal 8
Drupal Planet
DrupalCon
Website Launch
Web Design
Design & User Experience