Tkiyet Um Ali is the largest Jordanian NGO that champions hunger eradication in Jordan. Focusing on the less-fortunate regions and communities across the kingdom; Tkiyet Um Ali delivers donor support to citizens who live in extreme poverty through sustainable, healthy food programs in a transparent and accountable manner.
Tkiyet Um Ali decided they needed a Drupal website and as such partnered with Vardot to build it.
Visit the new Tkiyet Um Ali Drupal 8 site: www.tua.jo
 
---
WHAT THEY NEEDED:
High Performance
The holy month of Ramadan is a typical peak traffic period for Tkiyet Um Ali; as many visitors tend to donate money during that time from across the world. Tkiyet Um Ali stressed that the website should be able to handle all sorts of traffic and activity without compromising on the quality of performance.
Tkiyet Um Ali also highlighted the importance of being able to edit and update rich multimedia content across the webpage. 
Real-time Sync and Integrations
The international reach of Tkiyet Um Ali necessitates that they manage their ever-growing community and database efficiently. The new website had to become part of the solution in that all information entered by users, donors and otherwise are synced in real-time with their CRM system.
In addition; they wanted the new website to be integrated with 3rd party communication services, social media channels, and Google platforms.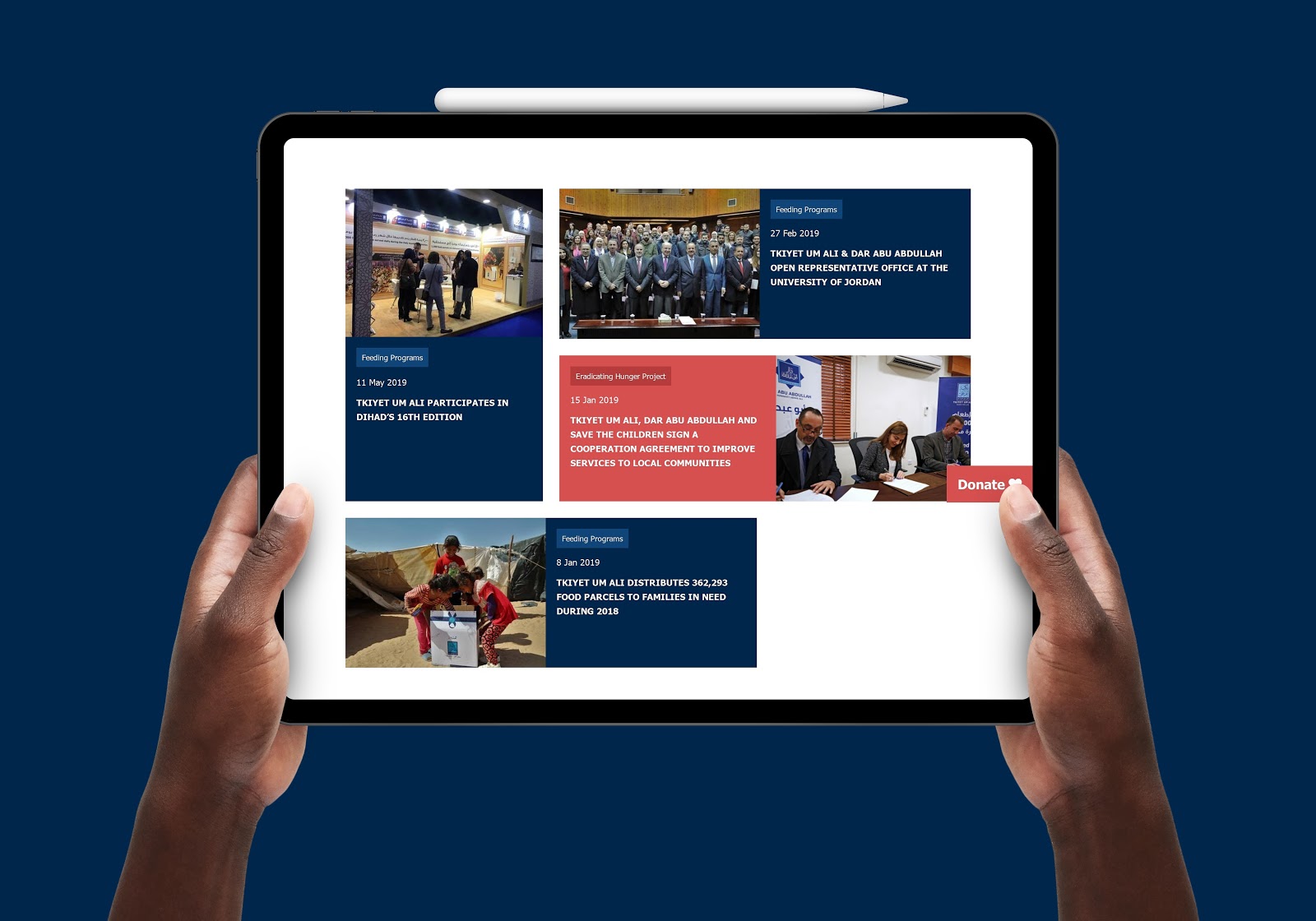 Advanced Donation Experience
Responding to community feedback; Tkiyet Um Ali wanted a recurring payment process to make the user experience of donors more convenient. The new donation process should also accept various forms of payment from different channels such as PayPal, credit cards and etc.
A priority also for Tkiyet Um Ali's new website is to maintain the integrity of all donation-related data and the donors' privacy.
---
WHAT THEY GOT:
Optimized Reach
Launching of the new website was meant to coincide with Tkiyet Um Ali's busiest period during the year, the holy month of Ramadan. During this month, activity in terms of traffic and donations is at its typical peak for the NGO.
When comparing the performance of the new website during Ramadan 2019 and the previous year; a noticeable increase of 160% in the number of new users can be seen:
New Users in 2018: 30, 349
New Users in 2019: 79, 072
Also, during Ramadan 2018, the traffic from organic search contributed almost 8.5% of overall traffic. The organic search performance was visibly enhanced almost immediately after launch during Ramadan 2019 as traffic from organic search contributed almost 15% of overall traffic to the site.
Traffic from Organic Search in 2018: 2,704 users
Traffic from Organic Search in 2019: 11,800 users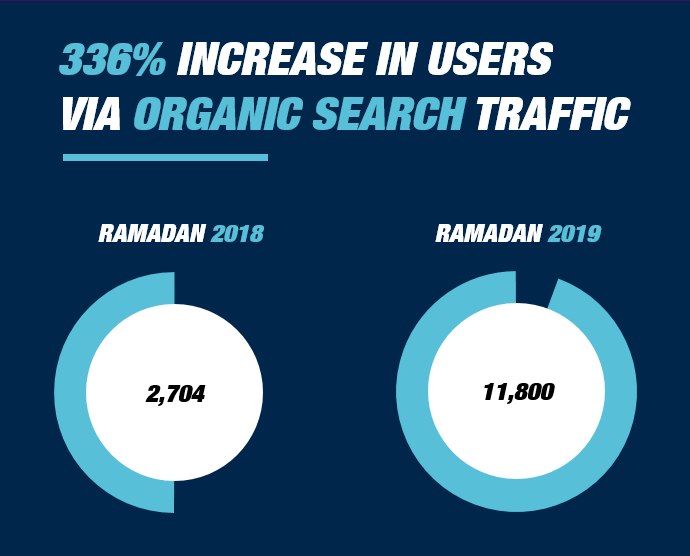 The improvement is a whopping 336.39% in Organic Search.
Search engine optimization is a key and vital issue that contributes dearly to the users' experience and this was evident in the performance of Tkiyet Um Ali new website in comparison with 2018. 
Moreover, peak traffic in Ramadan 2018 was 4,908 visitors. Whilst in Ramadan 2019; that peak traffic rate was beaten twice. The number of sessions also increased by almost 184%.
Varbase CMS
Tkiyet Um Ali's new Drupal 8 website was built using Varbase. Varbase is a Drupal 8 Distribution developed by Vardot.
We launched the new website in 2 different languages: Arabic & English, to target both local, regional and international audiences that form the majority of the Tkiyet Um Ali donor and supporters community. Using the built-in translation feature; all content can be translated into all languages with ease.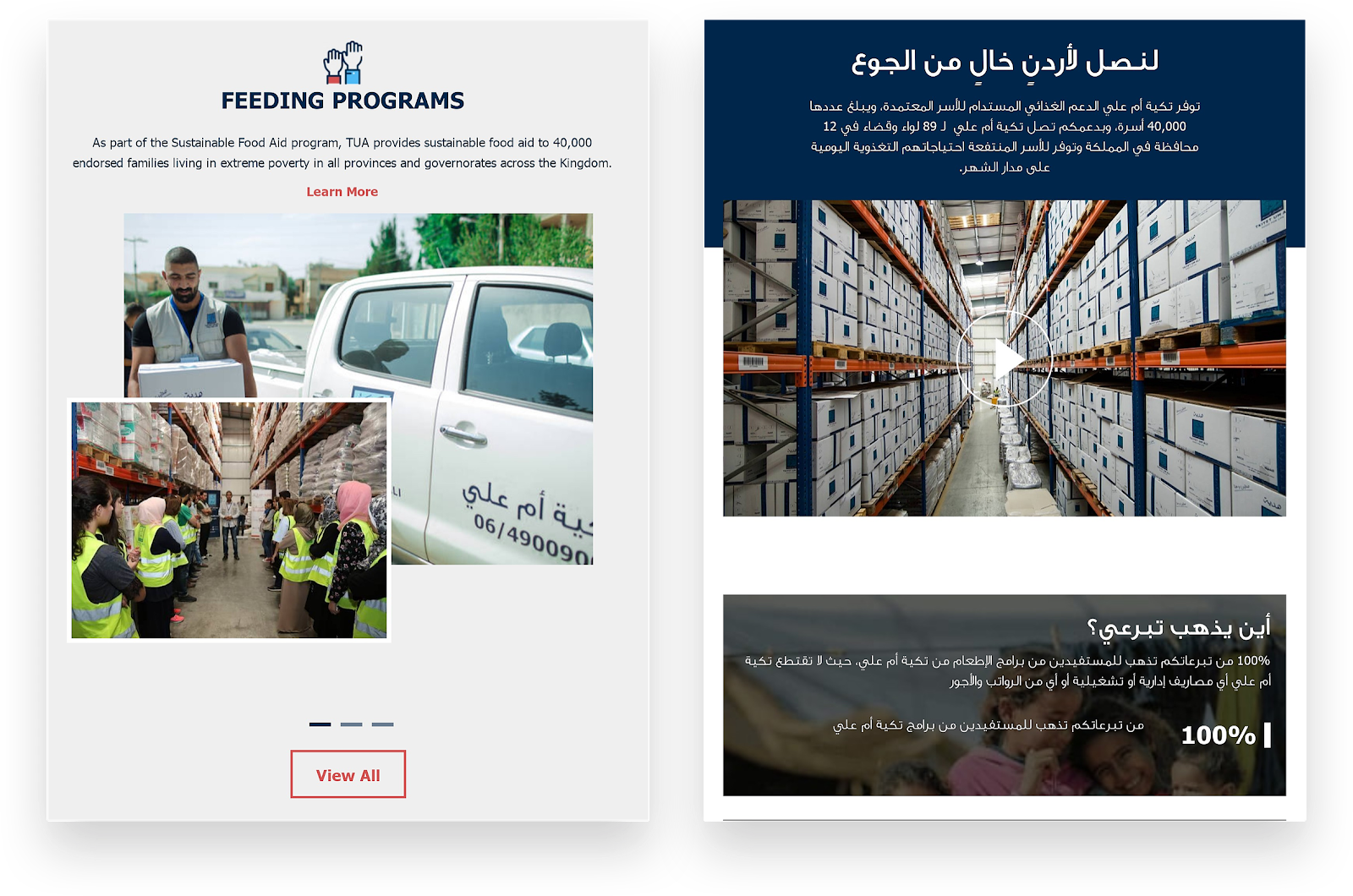 All content can be edited, manipulated and created in a simple content moderation and publishing process that gives non-technical admins the freedom to personalize via roles and permissions. Admins can also preview content and manage the website on-the-go from their mobile devices.
All accounts that were created by users of the legacy website were securely migrated to the new CMS without any loss of data or privacy issues. Moreover; the CMS has been integrated with vital 3rd party apps that allow Tkiyet Um Ali to track both admin and user behaviors across the platform.
Secure and Seamless Donation Experience
The client wanted to use Payfort - an online payment system that accepts multiple currencies and payments from anywhere across the world. Payfort also provides real-time insight into transactions and relevant data. The challenge our development team overcame was that Payfort didn't have a Drupal 8 module; so we ported Tkiyet Um Ali's payment gateway using Payfort by rewriting and updating the module that enables Commerce Payfort as a feature in Drupal 8.
This integrated feature along with Cart API enabled Tkiyet Um Ali donors and mobile app users to donate money in a seamless and secure fashion. Cart API allows users to easily edit their items in the shopping cart prior to confirming their purchase.
However; Tkiyet Um Ali has a variety of donation programs that also required tracking to measure and evaluate their performance. So, we ensured that each unique donation can be tracked and easily identified in a bid to support objectives.
The client website admin team now has:
Access and view real-time analytics of orders and donations.
Performance reports (i.e. best selling packages)
Analytics reporting regarding donors and taxes
To further personalize and enhance the donor experience; Vardot implemented a feature that allowed for recurring payments built on top of the Commerce Recurring API module that enables frequent donors to sign up for a service that facilitates timely donations (i.e. $35 daily/monthly or annually).
Intelligent UX
Based on feedback from their community, Tkiyet Um Ali prioritized developing an ideal user experience.  The new design theme we delivered is minimal and appealing to the user; where images communicate a specific and relevant message in each webpage.
The new website is optimized and responsive to the visitor needs regardless of their browsing device or screen size. Page loading time across all devices is ideally minimal thanks to smart image representation and HTML5 components built in the CMS. This mobile-first approach meant that we also had to revamp the registration and sign-in process for users to ensure that they can set up accounts in a secure and convenient manner using best practices that includes social media credentials. 
A simple user journey that culminates in tailored landing pages was provided in a bid to enhance the UX for each unique user profile. These landing pages were enriched with relevant forms that are essential to gain user feedback and required data. Using Drupal 8 webform module, Tkiyet Um Ali now utilizes one of the world's most advanced web forms.
Every transaction and interaction of consequence undertaken by a user or visitor of the new website is followed by an HTML rich email notification and message to ensure real-time confirmation and transparency.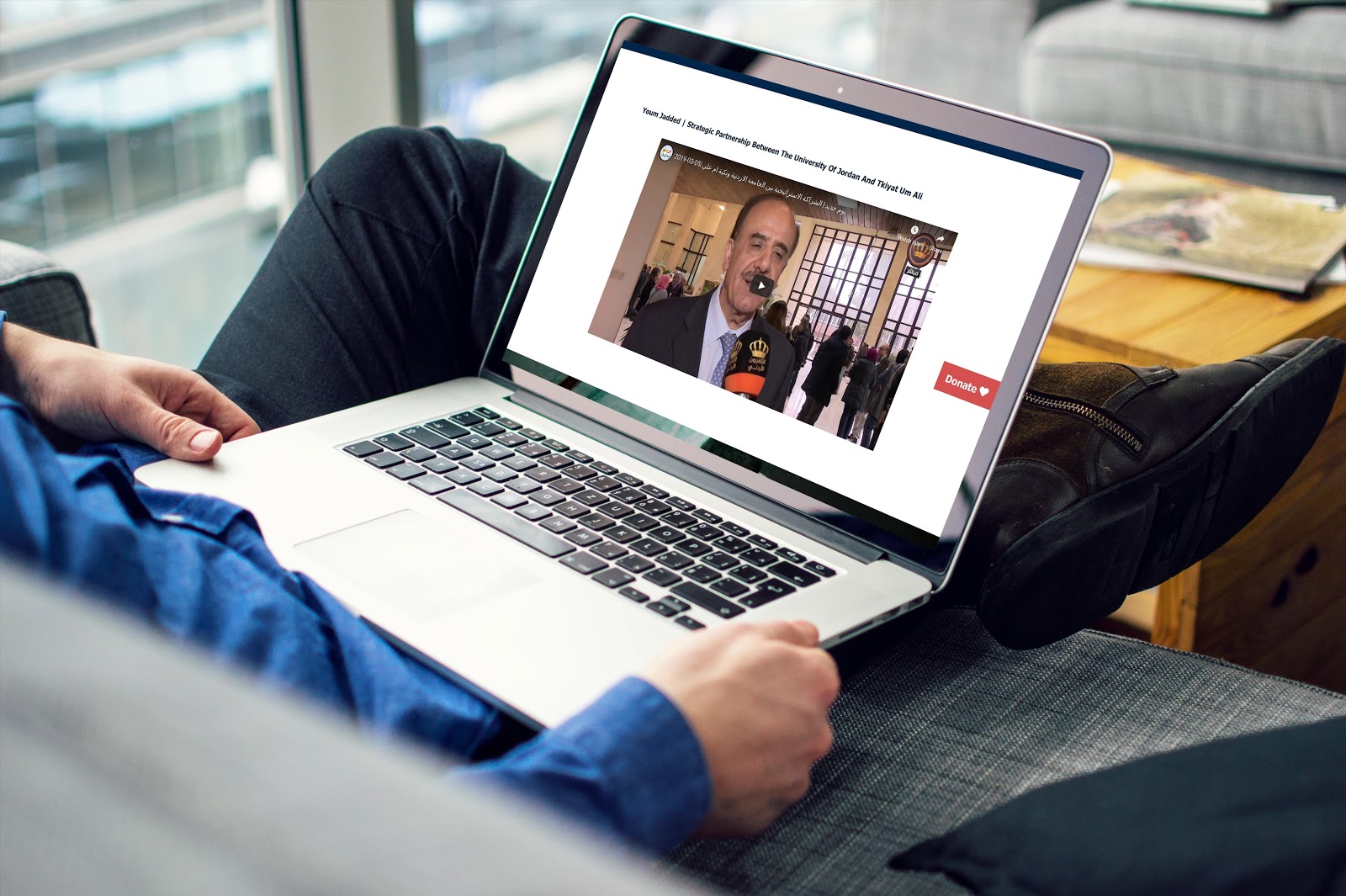 Solid Foundation For Future Digital Growth
Being built on Varbase; Tkiyet Um Ali's website enjoys full scalability and flexibility when it comes to upgrades and enhancements in the future. There will be no need to rebuild the website all over again thanks to continuous improvement of Varbase by the open-source community.
The ongoing support from the open-source community ensures that the new website will be optimized and consistently comply with the latest trends and standards when it comes to UX, accessibility, compatibility and security.
---