Infographic: What's the News Media's CMS of Choice?
Ever wonder what CMS your favorite news website was built with? 
Well, as news platforms are typically content-heavy operations, many media publishers tend to choose sophisticated content management systems like Drupal that can handle these daunting workloads. Here's some perspective: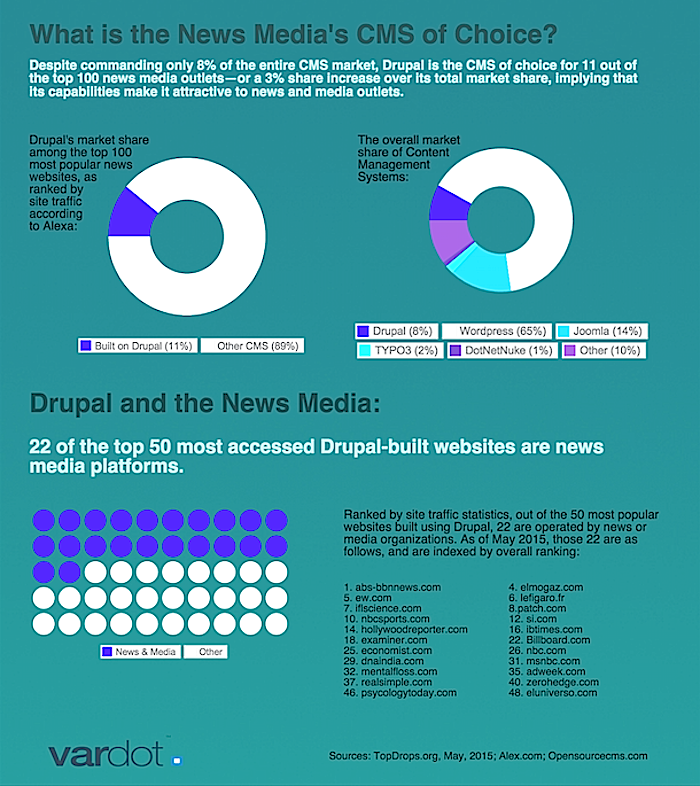 As always, feel free to weigh in below in the comments section—or shoot us an email.