The Complete Buyer's Guide for Nonprofit Enterprise CMS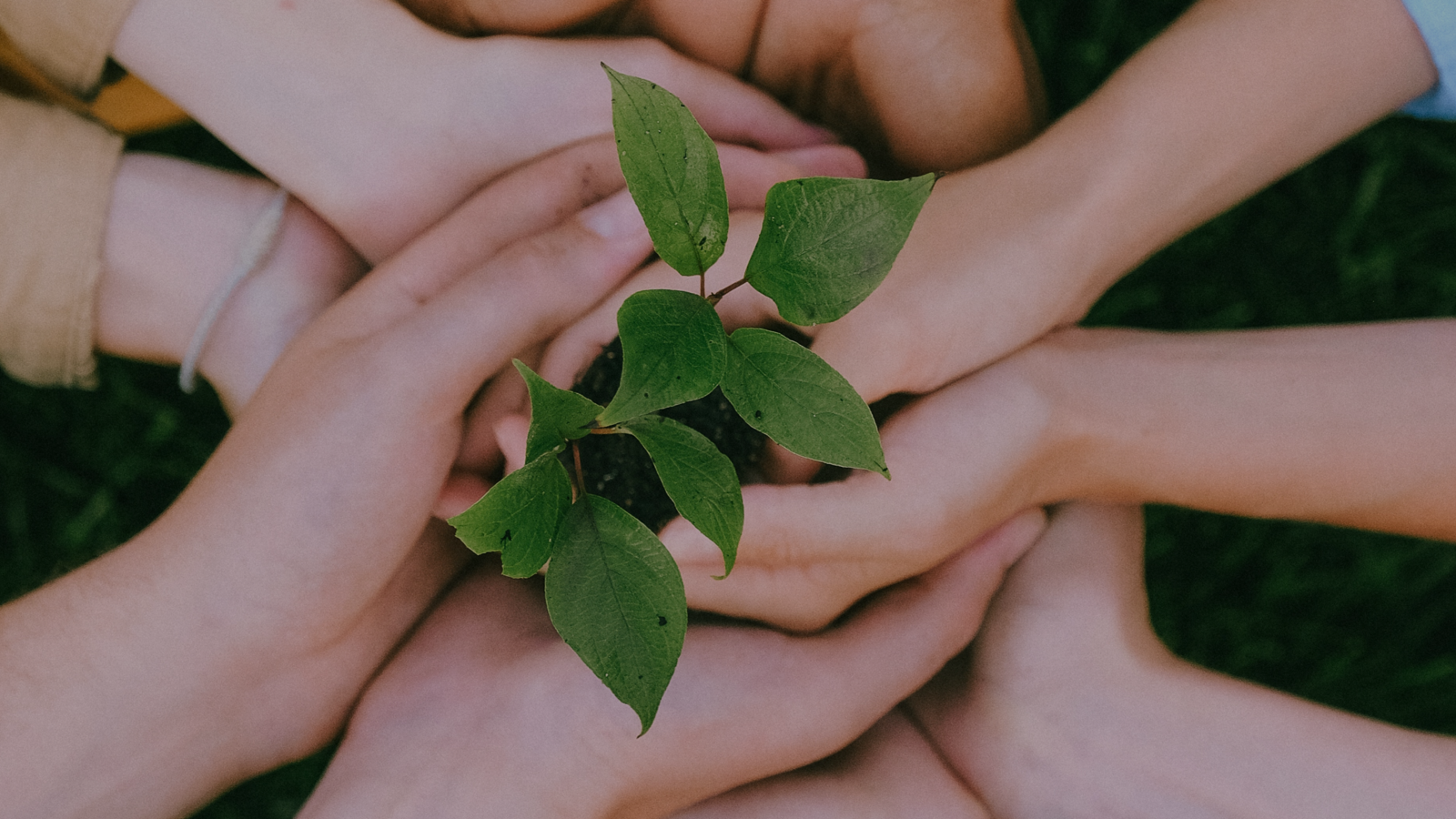 Rashed Azzam
July 2, 2022
Digital products have taken the world by storm over the past few years as we witness the apex of the golden age. Digital content is one of these, however, with the trends and benefits of using digital content, some challenges are likely to arise. Since nonprofit organization websites have been striving to create a great digital content experience, they have looked for the most appropriate technology to strengthen the systems they are using: nonprofit CMSs.
What is a CMS?
This scheme is used by users to create, manage and modify content on a website without deep technical knowledge or formal education in information technology and the like. CMS stands for Content Management System. Businesses usually make use of this to organize and maintain their online content, especially if it is a website.
A content management system is flexible, scalable, and affordable, which makes it a great solution for any small or medium-sized businesses, and even a great help for individuals. Any business can benefit from content aggregation by bringing in more profits and more visitor visits to their website.
With this, all of your web content is stored in a single place, supporting effortless collaboration, allowing users to create dynamic web pages, and allowing for updates to be made in a snap. You can also save money by using plugins and tools that make your site more secure and effective, thus saving you as much time as possible.
With a CMS that caters to your nonprofit needs, you can have a single source to store all of your content with minimal supervision and collaboration, and it can also be a great tool to make quick and easy changes. This article will help guide you in choosing the best CMS if you have zero knowledge about building a website.
Type: Proprietary CMS vs. Open-Source CMS

Content managed by a proprietary system means that it is privately owned and that the public cannot see or access the code. Conversely, an open-source content management system can be accessed and modified by anyone, but it depends on their license and rights to access.
Having a proprietary CMS is one key benefit of having your source code controlled and secured by an enterprise, your website team, or an individual. So, if you don't want to have problems with compromised source codes, then you can use this method.
One disadvantage of using this CMS is that you are being kept as a customer, even though you have a dedicated developer with you to do demos and trials. And since it is a proprietary CMS which means the owner and creator of the whole platform have the rights to alter or modify the platform.
In contrast, an open-source is advantageous since its team of programmers can continue the continual development and testing of the content. Because of that, open-source software becomes a standstill since it can always be improved with time.
As a result, if you decide to modify the content and the code, you can do so even if it is a daily coding change as its quality is 100 percent transparent. By utilizing these, users and customers can have confidence that security and predictability are guaranteed. Since the proprietary codes are proprietary, it is impossible to compare the closed source codes on their quality.
However, open-source platforms mean that they lack control, but the enterprise or group can control the storage in which the codes are kept and can be altered. Once copied, the original codes will be stored in a separate repository.
As a result, if you are looking for a system where your company has exclusive rights to the CMS, you should choose a proprietary one. Alternatively, if you want other developers to collaborate with your code, choose the open-source option. 
Features: 12 things to look for While Choosing Your Nonprofit CMS
1- Ease of Use
In general, users prefer a system that is easy to use, especially if they have a lot of technical knowledge. Because not every user can devote the entire day to using the website, it must be quick and easy to understand. The situation is not only beneficial to users but also system administrators.
2- Customizable Design
An essential feature of a good digital content or content management system is that it gives the user the freedom and ability to customize the site themselves. Particularly when the user wants to match the design of their website to the business, workflow, and what their site is offering. Therefore, it is important to create a website that can offer users a greater and excellent performance where they could integrate their interests and gain more from the out-of-the-box context.
3- Responsiveness
Don't stick to the old model of static websites, it will bore your visitors and they won't visit you anymore. Having a dynamic website can facilitate your content to be more responsive in design, which enables your users and visitors to be more engaged and active on your site or in your content. Therefore, if your digital presence or website does not have a responsive web design, the user will be alienated and will not have a great mobile experience. Check out our ebook on how to create an engaging digital experience for non-profits.
4- Integration and Plugins
Integrating your site and updating it with the latest trends will solve the problem of not being patronized and outdated. These plug-ins are a collection of codes that enhance your website by giving your users access to additional features to it. 
5- Online Fundraising
In a nonprofit organization, you can keep up with your project if your financial capabilities are strong, which means you can generate a steady income. So, the online fundraising system in your system will solve any financial deficit that will prevent you from creating digital content. Having one will allow you to avoid this. Additionally, this will work in your favor since you will have your supporters for longer. Check out our blog on steps to secure your digital investment.
6- Form Builder
A form builder is provided in CMS, and here you can create a question and answer form, and of course, a great way to keep track of their answers. It also allows you to get in touch with the users who came to your site, allowing you to share information with them in the future and inform them of new content posted. It will help you get frequent visitors to your site.
7- Multilingual Support
Seeing as websites are not limited to where a person lives, once someone has an access to your site, he can access it wherever he is. Thus, any website that supports a wide variety of languages is important as it gives flexibility to its users.
8- Asset Management
An asset management solution of all-encompassing importance to the enterprise system, its purpose is to organize the technology assets, like enhancing and improving file searching and communication, as well as enhance the teamwork and security of the digital assets. In the absence of this, the organization will have difficulty synchronizing all the data and files across all the sources.
9- User Management
In creating digital content, we aim to provide excellent service or creative and effective content to our users. We are here primarily for them. To provide easy access to users to technological resources, for example, applications, systems, networks, repositories, SaaS services, devices, and more, your nonprofit content management system should be easily managed by you or your administration. Every specification consists of a management component, which is referred to as user management.
10- Search Engine Optimization
With the plethora of blogs and digital content in the market, having the ability to create optimized content is essential since it can help drive traffic to your website. Therefore, it is more beneficial to boost your site's search engine ranking with great SEO. As we know, SEO entails a lot of traffic and clicks to your site once it appears on top of the search results. Moreover, it can be the best tool for improving your users' or visitors' experience, which will make them more loyal customers.
11- Enterprise Security
To secure your digital content, it is essential to see to it you are knowledgeable when it comes to security. Because if you cannot keep and secure the information of the visitors to your site then it can be said that you are not real.
Although the digital world has been prone to hacking, even though the person managing it has an in-depth understanding of technology. Thus, it is essential to have your CMS supported by high-grade security or organization-grade security that can maintain the modules.
12- Support Services
It is important to provide excellent support services in every system, as not everyone is capable of troubleshooting problems that may arise. This will ensure your CMS stands out from the other CMSs since it has an accessible team of support services. Particularly for a nonprofit website of an enterprise that has limited financial ability to hire programmers or developers due to the high salaries.
Need Support?
Talk to our experts to explore how your website performance is impacting your business and identify solutions.
The Top 6 CMSs for Nonprofits
1- Drupal
In terms of popularity and usage, Drupal is one of the top three content management systems for nonprofits. In addition, it has also been an established CMS for a long time now, which makes it a very reliable CMS for building your website.
With a focus on open-source and Drupal technologies, Varbase is one of the leading Drupal distributions that help companies achieve a true digital transformation. More than 200 websites are built successfully using Varbase, ranking among the best in the world for design, functionality, development, and migration systems. If you are looking for a simple to use, but advanced, CMS that covers all the challenges stated earlier, this is the one for you. Learn more about Varbase and how it can help you with your nonprofit needs.
2- WordPress
Among the most widely used content management systems, WordPress is excellent if you need to add some content to your website. With this CMS, even individuals who have no formal training or education in web development can use and develop their site swiftly.
3- Squarespace
One of its advantages is that it offers a better tool for blogging and support than its competitors. Also, they offer over 100 template designs to use that can be downloaded and viewed on any mobile device. Although there are some usability issues, it makes it more challenging for users to use the platform than if they had been using it for some time.
4- Wix
The Wix CMS is another popular CMS used all over the world as its features have made it appealing to the masses. Due to its simplicity in the use of the content management system, this has been a great choice when developing one site quickly and able to monetize from it. They have always made everything clear and easy to understand.
5- MemberClicks
This type of CMS provides solutions to connected networks that are designed for an easy-to-use administrative management process. In addition to growing your digital presence with MemberClicks, you also save time with the solution in terms of your database management.
6- Morweb
Morweb is one CMS that is ideal for those who have little technical knowledge and who aren't proficient in coding or technology systems. It is designed to provide excellent functionality and mobile experience in the building of dynamic websites.
Conclusion
Several content management systems exist that are also designed for nonprofits, however, you'll want to find one that offers you regularly updated and upgraded modules. You should also think about a CMS that can give your enterprise a faster delivery as well, so it is important to consider the best CMS for nonprofits that are capable of doing so.
Therefore, considering all the previous points, Varbase (Drupal) is the best website platform for nonprofit enterprises to boost their website development because of its enhanced functionality and essential features. If you want to offer products to your customers through modern digital experiences, then Varbase is the perfect solution for this problem. Ready to explore your Varbase Drupal distribution options? Let's get you started.
We recommend the following articles to help your nonprofit enterprise website: