And the Award Goes to... Drupal! Powering the Oscars
Raghad Eid
March 12, 2023
The Oscars, arguably the most prestigious awards ceremony in the entertainment industry, attracts millions of viewers every year. As the Oscars.org website serves as the primary source of information for this event, its security and performance are critical. So, as you settle in with your family and friends to watch this year's event, grab a share of popcorn and hold on to your seats for some spicy knowledge about the power of Drupal in enhancing the security and performance capabilities of the entertainment industry to ensure you don't miss on the drama.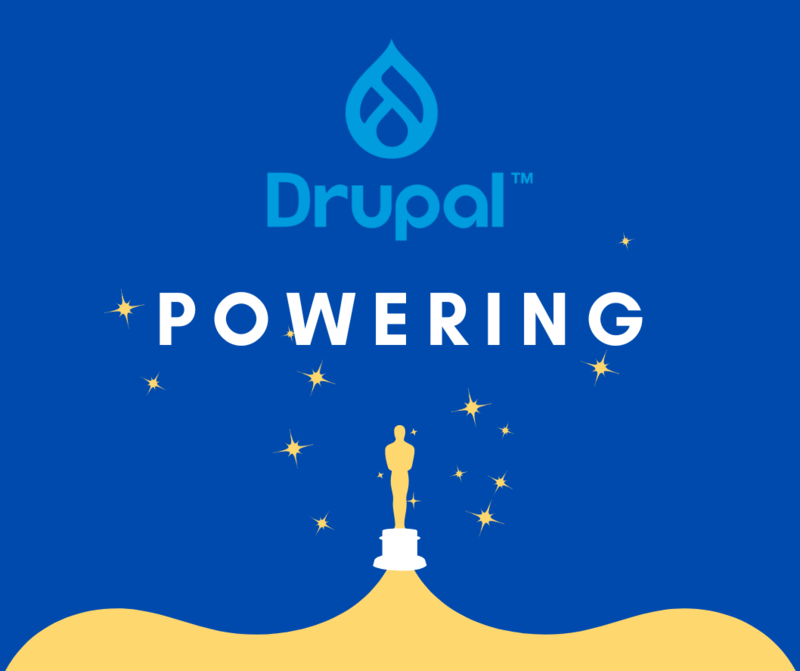 Safe and Secure
If you're a movie buff eagerly anticipating the recognition of your favorite actor or actress, you wouldn't want to encounter a 404 error page or slow image loading. And if you're responsible for managing a website that is likely to experience a sudden surge of traffic, you'd want to ensure that your website can handle the load without crashing or being vulnerable to cyber threats.
To address these concerns, Drupal offers a range of security features that safeguard against sudden crashes or security breaches. With its robust user authentication system, Drupal ensures that only authorized users can access the website's content. Furthermore, Drupal supports third-party security modules like the Drupal Security Kit, which can further strengthen the website's security.
For example, during the Academy Award Festival, the Oscars website experiences a significant increase in traffic, making it a prime target for cyber attacks. However, Drupal's security features provide protection against potential threats, even during times of heightened traffic. This makes Drupal a reliable choice for websites that require strong security features.
Fast and Furious
Drupal's performance optimization capabilities are another valuable feature for the entertainment industry. Drupal's caching and content delivery network (CDN) integration can improve the website's speed and responsiveness. Third-party performance optimization modules, such as the Drupal Boost module, can ensure smooth website performance during peak traffic periods, such as during the dramatic Academy Awards Festival last year which broke the internet. Drupal's ability to handle amplified traffic peaks makes it a reliable option for the entertainment industry.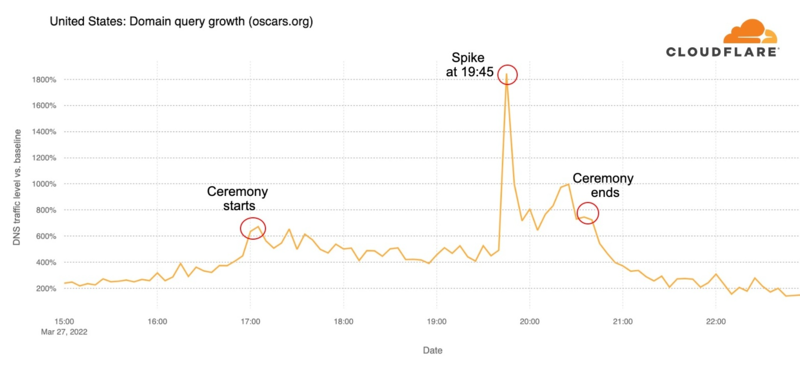 Drupal For the Win
Get your daily dose of fun and excitement from the world's favorite entertainment providers powered by Drupal. From the Emmys.com to other prestigious TV shows awards, the entertainment industry relies on robust content management systems to showcase and present the best in entertainment to fans worldwide.
With recurring global events, the industry needs a reliable CMS that delivers optimal performance and security. Drupal has already been embraced by leading entertainment organizations such as Entertainment Tonight and the Cannes Film Festival, providing them with the necessary security and performance features to manage their websites successfully.
Award-Winning Drupal Performance
To ensure maximum security and performance during amplified traffic periods, there are specific best practices that website administrators can follow. Implementing a CDN, using caching techniques, and keeping Drupal and its modules up-to-date are some best practices that can help secure and optimize a Drupal website. Website monitoring and maintenance are also critical to ensure ongoing security and performance.
Drupal's powerful API integrations and modules enable the development of dynamic and interactive websites that can handle heavy traffic loads without compromising on performance. It is also highly scalable, making it an ideal choice for websites that experience significant spikes in traffic during peak seasons, such as the Oscars.
The oscars.org website, powered by Drupal, offers its users an immersive and engaging experience, providing them with a comprehensive platform to access information on the Oscars, the nominees, and the winners. The website features an interactive timeline that highlights the history of the Oscars, from its inception to the present day. Users can also explore the winners and nominees of previous years and watch interviews with industry professionals.
The website's media center provides users with access to high-quality images, videos, and audio clips related to the Oscars, allowing them to relive their favorite moments from the awards ceremony. Additionally, the website offers social media integration, enabling users to share their favorite moments and content with their friends and followers on various social media platforms.
The Prestige 
When it comes to websites in the entertainment industry, Drupal is the ultimate choice for ensuring top-notch security and performance. With Drupal, you can handle traffic spikes without compromising your website's functionality or security. Whether it's the Oscars or other high-profile events, Drupal's robust security features give you peace of mind, knowing your digital infrastructure is safe and optimized for performance. So, why settle for less when you can choose Drupal and get the full scope of security and performance for your website?
Trusted Partner
Our Acquia Certified Drupal 9 development and design solutions are trusted by the media industry and global enterprises alike. Don't believe us?
Disable checking
Premium suggestions
Drupal
News/Media
Digital News
oscars