7 Drupal Modules to Boost Donations for NGOs
Raghad Eid
December 5, 2022
Non- Governmental Organizations (NGOs) have numerous objectives, such as promoting their mission to a wider audience, engaging new supporters, increasing online donations, spreading awareness about a cause or campaign, and gathering support for a cause.
In order to achieve these goals efficaciously, it is best to have a captivating website that accurately represents your organization and provides users with a positive experience. This will encourage visitors to explore your website further and learn more about the work you do.
Hundreds of NGOs and nonprofits, (including United Nations-affiliated UNRWA), chose Drupal to improve their web presence because it is a secure, robust, SEO-friendly, scalable open-source platform that requires no extra setup.
Not only does Drupal come with several features already built-in, but there is also a vast selection of modules to make website creation and upkeep much simpler.
In this post, we'll introduce what Drupal modules are, go over some features to look for when picking one, and give 5 of our top recommendations to improve your website & support your cause. Finally, we'll showcase Vardot's best websites designed using Drupal for NGOs. 
What Is a Drupal Module
Drupal modules help you extend the features and flexibility of your website so that you can create a custom digital experience for your visitors. You can use modules to easily add new functionality to your site without having to do any coding. Just install the modules you want and then implement them via drag-and-drop areas or flexible columns.
With Drupal, you will have a highly scalable platform that grows along with your organization.
Things to Keep In Mind While Selecting a Drupal Module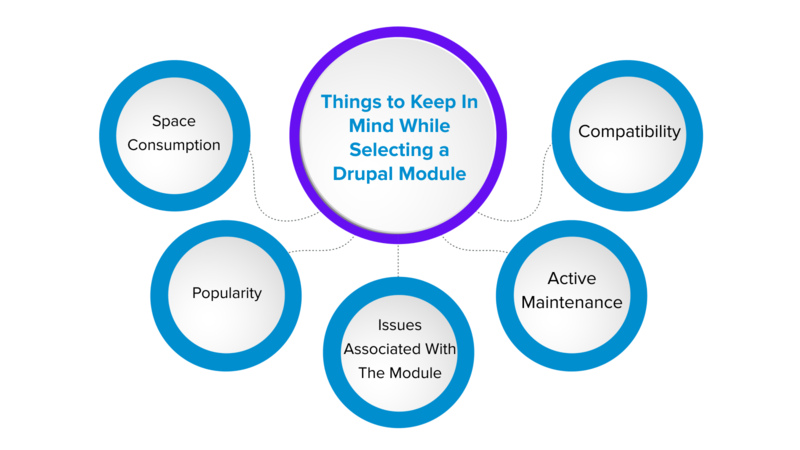 While having an excess of modules to choose from for your website can be a good thing, it also has its downsides. You should always weigh the pros and cons of each module before selecting one for your NGO website.

Here are some things to keep in mind when making your decision:
Space Consumption
A few things to remember: modules occupy a lot of room, so only download what you need. Also, weigh whether the other core modules your website uses can provide the same function before downloading an addition.
Compatibility
Before installing a module, make sure it works with the Drupal version you have. To find out what version of the module has been released, visit the Drupal.org project page for the module, and scroll all the way to the bottom to find the download link and the release versions listed.
Popularity
Utilizing well-known modules typically means you can rely on them to complete their tasks securely and with few problems. You can view the number of downloads and the number of websites utilizing a specific module on the project page for that module on Drupal.org.
Active Maintenance
It is crucial to select modules that are actively maintained and updated by the developers. Because if you face any problems, you'll likely receive a quicker response from the developer or the contributor.
Issues Associated With the Module
The number of bugs and issues related to a certain Drupal module can be found on the right side of the project page for that module. If you click the link, a thorough summary of all faults and difficulties will appear, allowing you to choose whether the module will offer the functionality you need.
Our Top 7 Drupal Module Recommendations for Your NGO Website
You know the qualities to look for in a module, but which ones will actually work well for your NGO website? To make things easier for you, we've created a list of essential modules that have been approved by our experienced Drupal developers.
1. Drupal Commerce Module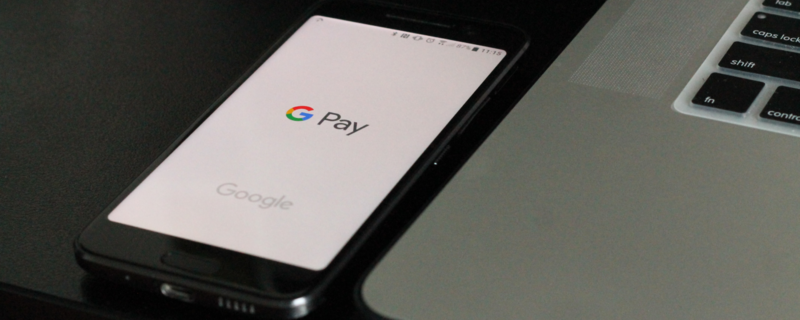 Managing donations for your NGO site can be done with relative ease using the Drupal Commerce module. This module was designed to enable teams to easily adapt to change and scale. Thus, it offers a framework designed with maximum flexibility. 
With little to no coding knowledge, you can still create a successful online fundraising or donation platform from scratch. This is possible due to the various ready-made solutions it offers, which include products, stores, carts, payments, and orders.
It offers a wide range of payment and shipping system interfaces, since many businesses using Drupal Commerce share the features they create with the Drupal community and release numerous modules that further extend Commerce.
This module allows you to:
Efficiently create informative product pages 
Customize fields, layouts, and design patterns 
Enable multiple websites, currencies, checkout processes, languages, and customer types.
Furthermore, the Drupal Commerce community plays a huge role in creating new features and resolving issues. Because of this, your organization can be confident that the module will continue to receive regular updates and support in the future.
2. Commerce Recurring Framework
Another important module for managing donations to your NGO website is the Commerce Recurring Framework. This module was designed specifically for Drupal Commerce and offers a variety of features that make it an ideal choice for nonprofits, including:
Enabling subscription-based products and services
Configuring recurring billing periods or durations
Setting up free trial periods and discounts
Creating custom invoice templates for recurring orders
Whether you need to accept donations from donors on a regular basis, or manage monthly subscription payments for your organization's members, the Commerce Recurring Framework makes it easy to handle these tasks. Plus, as a community-supported module, this software is regularly updated with new features and bug fixes, allowing you to rely on it for smooth and secure processing of all recurring payments.
3. Layout Builder Module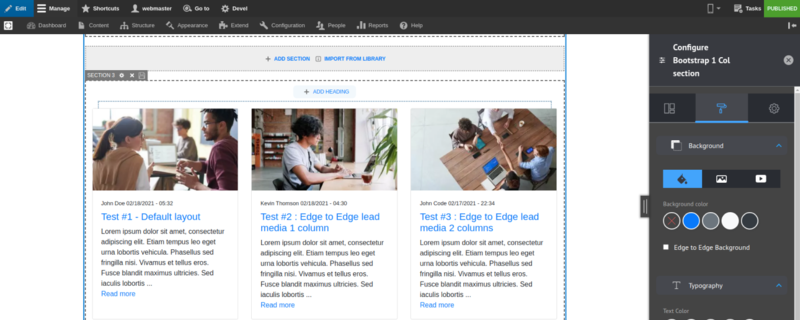 Your NGO's mission and story are unique, so your website should be, too!
A unique, well-designed website can serve as the hub of your organization's online presence, helping you reach more people and motivate visitors to advance your cause. 
This is where the Layout builder can help:
It is a multi-functional tool that allows users to easily and quickly create visual layouts for displaying content. Users can utilize the Layout builder to quickly create pages by selecting from a predetermined collection of layouts.
Your team can customize your site's layout as often as you want, without having to code each element yourselves. It also offers a preview of the changes made while building your layouts, making the entire process easier. 
Its drag-and-drop user interface with a WYSIWYG layout makes it incredibly user-friendly and configurable, especially for new users. This video will give you a glimpse of what that really looks like. 
So if you're looking for an easy way to create a beautiful and engaging website that reflects your organization's unique brand and mission, then the Layout builder module is definitely worth considering.
4. Drupal GeoIP Module
If your NGO website has users from all over the world, it's crucial to show them content that is relevant to their location. This might involve redirecting them to specific web pages and campaigns based on where they are coming from.
The Drupal GeoIP module is helpful for determining a computer terminal's geographic location by identifying its IP address. This way, once your donation site uses this module to figure out where a visitor is located, you can make sure that the appropriate content specific to that area is delivered. Also, the module allows region-level or campaign-level configuration.
As an NGO, it's important to engage with your users and connect them to the causes that matter most to them. With this Drupal module, you will be able to do just that - build a more personalized experience for your website visitors based on their location. So if you're looking to create a dynamic and engaging user experience for people around the world, then the Drupal GeoIP module is a must-have for your website.
5. Feeds Module
As an NGO, you will come across several situations when your team needs to import data from external sources. 
The Feed's module is a simple module that enables users to import content from different data sources easily. You can import data from various formats, such as CSV, JSON, XML, and RSS feeds.
You can construct users, taxonomy words, and other entities using Feeds in addition to nodes. It offers several options for supplying the source data for imports, including local directory, URL, and file upload. 
What makes it simpler than other modules used for importing data, is that you can do the entire import process through Drupal's UI. Also, if you modify the data on the original websites, those changes will be transferred to your current website.
Some of its core features are:
Content import via web UI
Data modification before import using Feeds Tamper
Granular mapping of Drupal content components to input elements
Batched import for large files
One-off imports and periodic aggregation of content
Imports without any change in configuration
Scheduling of imports
6. MailChimp Integration Module
Another essential Drupal module for NGOs is the MailChimp integration module. This powerful tool allows you to easily connect your site with your MailChimp account, so you can integrate email marketing campaigns directly into your website.
With this module, you can:
Seamlessly integrate MailChimp lists and signup forms onto your NGO website for greater outreach and fundraising efforts.
Send automated welcome emails to new subscribers and automatically subscribe new users to a list when they complete a specific action on your site
Whether you want to drive donations, recruit volunteers, or promote your cause through email marketing, the MailChimp integration module makes it easy to reach more people and expand your organization's reach. So if you're looking for an efficient way to boost engagement with donors and supporters, then this tool is a great option to explore.
7. Google Analytics Module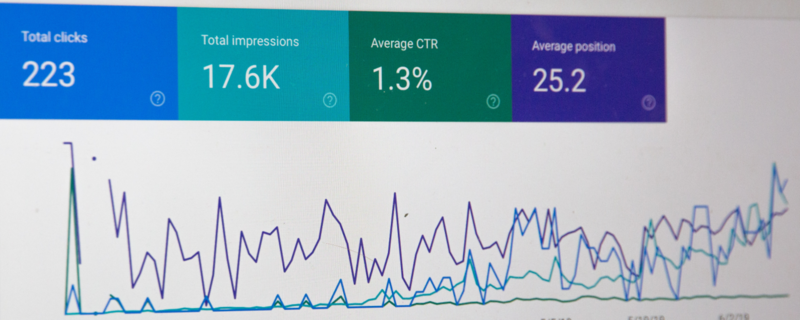 Finally, among our top recommended Drupal modules is the Google Analytics Module. This module enables you to track your site's analytics and get insights into visitor behavior, the Google Analytics module is a must-have for any NGO website. This powerful tool allows you to monitor key metrics, such as traffic sources, page views, user demographics, and more. With this information at your fingertips, you can make informed decisions about how to improve your site's performance and boost outreach to donors, volunteers, and other stakeholders.
 
Top-Notch Drupal NGO Websites
If you're starting from scratch or just want to give your website a facelift, inspiration is always a great place to begin. Check out what's possible for your own organization by taking a look at some optimal examples of websites that use Drupal modules.
Médecins Sans Frontières (MSF)/Doctors Without Borders

One of the best examples of a website that has been built specifically for an NGO is the website built for MSF. This organization had a donation system that was separate, very specialized, and not easy to update. 
Their team needed help in enhancing their site to further their funding potential, marketing efforts, and knowledge-sharing objectives.
Our developers integrated MSF's donations platform into the CMS to streamline the donation process and give the team more autonomy. As a result, a custom, integrated donation platform was built, with the Drupal Commerce module as a base.
Read the full MSF case study here.
Tkiyet Um Ali, TUA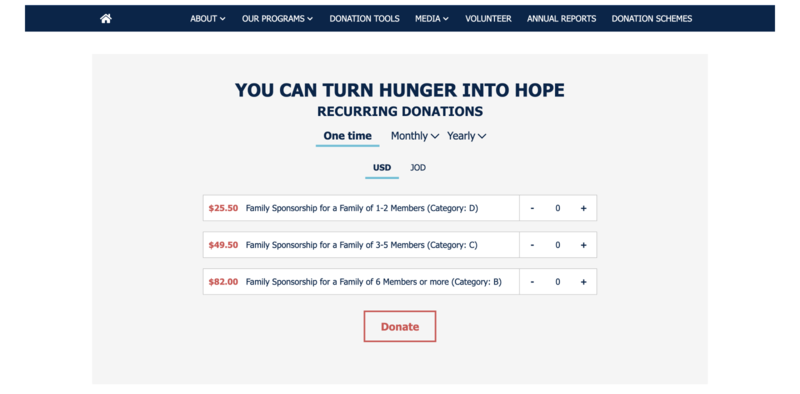 The Drupal platform was the ideal choice for TUA due to its flexibility and ability to easily integrate with various third-party applications. With Drupal's powerful modules and features, TUA's website can run smoothly and efficiently, helping them to reach even more families in need.
Using the Layout builder Module, all content can be edited, manipulated, and created in a simple content moderation and publishing process that gives non-technical admins the freedom to personalize via roles and permissions. Admins can also preview content and manage the website on the go from their mobile devices. 
Finally, to further personalize and enhance the donor experience; Vardot implemented a feature that allowed for recurring payments built on top of the Commerce Recurring API module that enables frequent donors to sign up for a service that facilitates timely donations (i.e. $35 daily/monthly or annually).

Being built on Varbase; Tkiyet Um Ali's website enjoys full scalability and flexibility when it comes to upgrades and enhancements in the future. There will be no need to rebuild the website all over again, thanks to the continuous improvement of Varbase by the open-source community.
The ongoing support from the open-source community ensures that the new website will be optimized and consistently comply with the latest trends and standards when it comes to UX, accessibility, compatibility, and security.
UNHCR, the UN Refugee Agency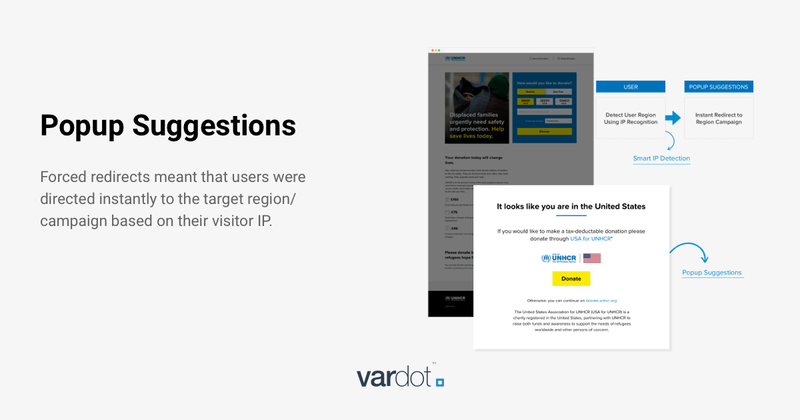 Another great example of an NGO website is UNHCR, the UN Refugee Agency website. UNHCR needed a user-friendly site that would make it easier for people to learn about the work they do and how they can help. Our team was able to use Drupal to create a fully responsive, mobile-optimized site that truly showcased its mission.
We utilized the Drupal GeoIP module in order to detect user IPs once they enter the platform and then we built custom integration features for those users based on their Geo location. Depending on where they were located, they would either be regionally redirected or given pop-up suggestions campaign that was specific to them. This resulted in the site having more than 900 pages published for its different campaigns in different regions at different times.
With its vast array of features and modules, Drupal is the perfect platform for building an NGO website. 

 
Conclusion
Whether you want to set up a new website for your nonprofit or revamp an existing site, the right Drupal modules can help drive more traffic and support your organization's mission. So be sure to explore all the options available and choose the solutions that best meet your organization's needs.
If you manage an NGO and are in search of a Drupal partner that can provide comprehensive services or simply help develop modules, look no further! Vardot has extensive experience aiding NGOs and nonprofits through various design and development projects. As a result, these organizations have seen significant increases in donations while also gaining more exposure.
NGO
Drupal Modules
Nonprofit