What Is a CMS and How Can It Help You Grow?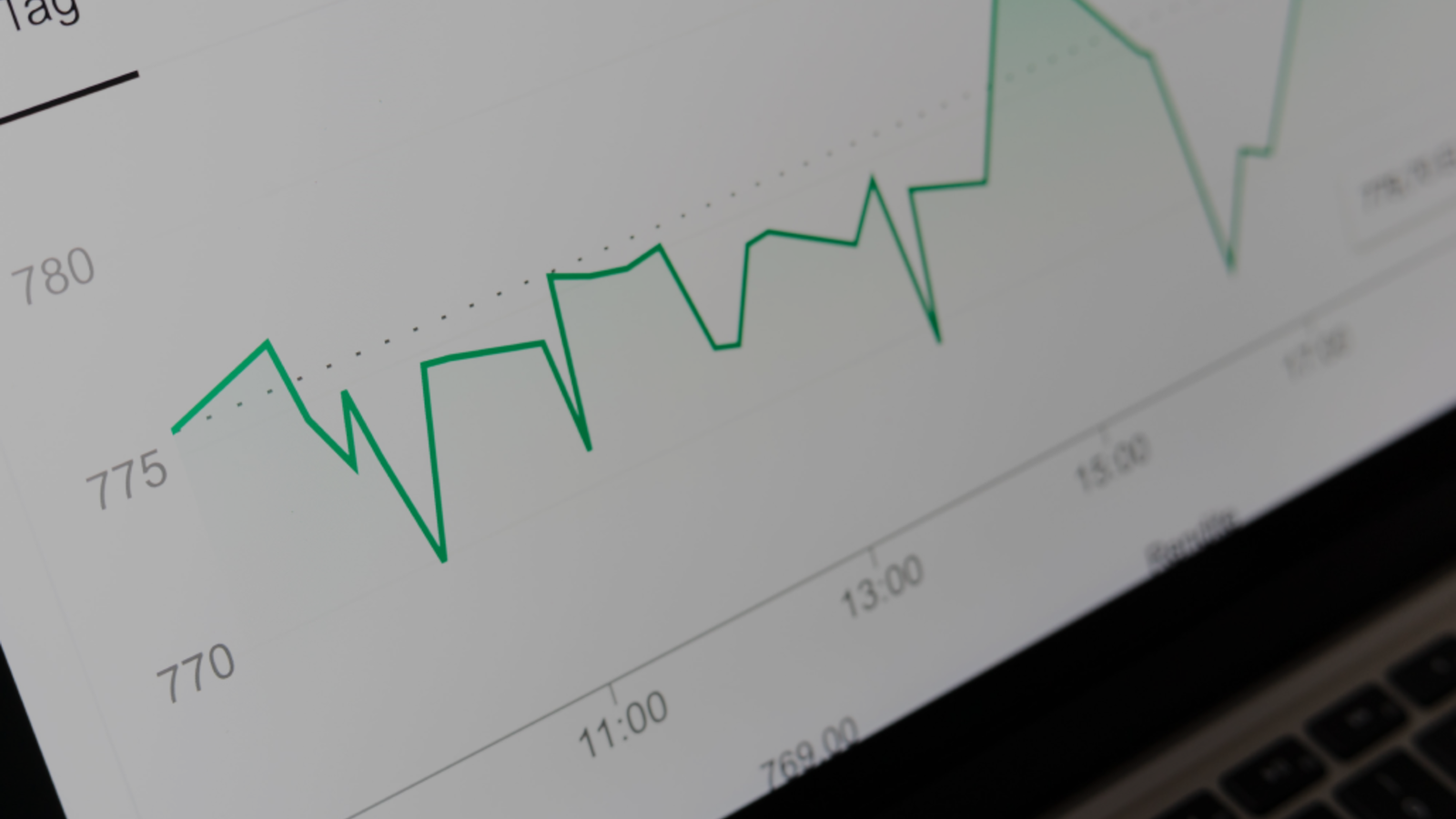 Rashed Azzam
June 29, 2021
In the past, building your website and adding content to it would require experience and a lot of technical sophistication. But thankfully, Content Management Systems (CMSs) have been making it easier to the point where anyone, including those with little to no experience in website building, can build their own websites using a simple marketing CMS and share content or products in them. If you're not familiar yet with what a CMS is, think of it as the cockpit from which you control your website. You shall know a lot more about content management systems and how they can help your business grow as you proceed to read this article. So stay tuned!
How a CMS Works
Having a rough idea about what a content management system is isn't enough! You have to understand how it works because it's essential to grow your business online. So, let's dive deeper and discover more about how they function, and why you should use one to build a website for your business.
Simply put, a CMS is a hosting software platform utilized to manage the process of producing content and displaying it on your website. It's a tool that enables you to create, edit, store, and publish content for public or selected users on the internet. Not only that, but it also helps Google and other search engines understand your website better.
For instance, if you want to start a cooking blog, using a CMS like WordPress or Drupal will allow you to customize your website with a unique design, create & publish your content, and try to rank on the SERPs (search engine results pages).
And if you have a specific approach to business, or if your business has a specific philosophy and work ethic, you can take it to your website. If your business is minimalist or eco-friendly, you can build a simple and minimal website design with greenish colors; and vice-versa, if you want your audience to spend time consuming your content, then simply go for a BuzzFeed-ish webpage design.
In both cases, any open-source blogging system will do a great job! The difference lies in how easy they are to use & how much of an expert you are.
Most CMSs like Drupal are pretty affordable & relatively easy to work with. You don't need to be an expert in HTML, CSS, PHP, nor to invest a big budget to build a UX-friendly and eye-catching website. However, to grasp how a CMS works, you need to know how a site is built from scratch; and that's what we are going to take a quick look at now.
How Websites Are Built Using CMSs
Every website is composed of building blocks. And each one has different purposes & functionalities for visitors such as navigation bars, texts, fonts, images, colors, and many other components. And to build these components from nothing, you need to hire a team of professional programmers and invest a lot of resources and wait a relatively long time.
So, if you don't have the necessary programming skills, nor enough resources, developing a site from scratch might not be an ideal choice for you. And if you're still asking why to use a CMS; then in a nutshell: it offers you a premade platform where you can develop your website without dealing with a single line of coding.
With a marketing CMS, for instance, you can create, manage and deliver content on the go. You should only focus on the front-end of your website while the CMS will take care of the back-end coding source.
In other words, you deal with creating & delivering content, while CMSs take care of the complex stuff for you.
However, when talking about CMSs, you should keep two concepts in mind: content management application (CMA) & content management delivery (CMD). These two make  the core building blocks of every CMS:
Content Management Application is the front-end interface that allows creators to create, edit, manage and publish their content for any business website. And it comes with many features that optimize and automate all the processes of creating content without relying on HTML.
Content management delivery is responsible for displaying your site live on the web. It's basically what end-users see when they visit your site, and how your content is delivered to them. For example, when you finish a blog post and decide to publish it, the CMD transfers the post from the 'master' databases to the web database where your post goes live & available for the entire world to see.
In short, CMA is for creating & managing your content in the front-end interface of your CMS, while CMD is for displaying your site live (online visibility) & delivering content to end-users on the web.
How a CMS Can Help Grow Your Business
It's crystal clear now that using a CMS is essential for business growth online. Most successful businesses use a CMS for marketing their content and products because it has many advantages & features that optimize the process of creating, updating, and managing content seamlessly.
In turn, it leads to strong visibility online while improving lead generation & sales. In case you're still not convinced by the importance of a content management system for marketing and growing your business, here are a few extra reasons on how it can help you grow your business.
Smooth & Simple Workflows
It doesn't matter if you own a simple blog or a big business website, creating content is key to reach your target audience and improve your conversion rate. This is essential for online success and growth.
Therefore, working with a marketing or sales CMS is a privilege if you want to develop a smooth and effective workflow, especially in terms of creating and managing your content. It will allow your team to create, edit, modify and publish smoothly and efficiently without having to deal with coding or programming anything.
This strong feature helps your team to be more productive and focused on creating top-notch content. Furthermore, CMSs offer a very handy & simple interface where you can produce, monitor, and publish anything you want. You will be equipped with dozens of plug-ins to fasten productivity. There will be also a plethora of features from content creation to SEO optimization including other tools that you can use to build a winning content marketing strategy.
For example, Drupal is a CMS that comes with a variety of easy-to-use tools, plug-ins, and themes that help users establish a strong marketing plan when it comes to building blogs & websites.
CMSs Are Great for Team collaboration
Behind every successful enterprise, there is a well-rounded collaborative team. That's why having an enterprise CMS is very essential to manage and operate with your team efficiently.
Let's say you own an e-commerce site, and you are working with a huge group of marketers, editors, admins, and content creators- it will be much more difficult to organize & manage each one separately! However, the right CMS provides you with an organizational and interactive environment wherein you can easily manage and collaborate with your team all together in one place.
You will be able to monitor your team's performance and suggest improvements if necessary. Moreover, you will collect analytic data about the overall status of your business site online, which gives you critical insight into what's working, and what needs to be changed. This will enhance your team's marketing & production efforts and amplify your business growth.
CMSs Enhance Your Sales
As a salesman, your job is to sell! But it can be a daunting task when it comes to managing your presence online & generating sales at the same time. For this reason, having an efficient sales CMS is important to succeed online.
Most salespeople use their CMS to manage, update, organize and distribute their sales content more effectively without wasting plenty of time searching in an unorganized database. Thanks to such a program, you'll be able to automate many content management processes. And this will save you a lot of time that can be invested in other demanding tasks.
In short, CMSs have dozens of advantages for increasing your sales and generating more revenue. They offer countless features to produce and manage your business content in a smooth manner. It's all about choosing the right CMS that offers functionalities and tools, which best match your business goals.
CMSs Build Your Customer's Digital Experience
If digital marketing was a mountain, its summit would be omnipresent marketing. It means being present everywhere on the internet (Social media, audio platforms, video platforms, etc) & having all these platforms connected to your website. This helps build online authority faster and increases lead generation and sales.
Using a CMS for marketing, then, will not only enable you to produce content and manage your team, but also apply the latest marketing techniques freely without any restrictions. Very easily, you can add social media icons on the notification bar and link them with your social media profiles. And do the same with your social media profiles. The movement of audience between different media platforms and your website shall increase your website's activity and therefore Google will know that people care about you. This will result in better results in the long term. Also, being present everywhere will make your audience perceive you as trustworthy and credible.
Top 5 CMS Platforms
Now that you know how efficient and important it is to build a website, it's high time you check our pick of the best 5 CMSs to build a website with:

It's topping the list of our top 5 picks for several reasons. But in a nutshell, the platform has a very advanced security system that prevents spies and hackers from harvesting your users' data or even stealing your website. More than that, Drupal's open-source operating system is extremely moldable and flexible. It can function perfectly as a content management system for marketing, blogging, and even to showcase your formerly finished projects and portfolio. Also, if you want to create or customize a new site, Drupal distribution Varbase makes it easy and smooth for you to do that. It comes with over 100 features and functionalities to enhance your site on Drupal core. 
Learn Why Varbase CMS Is the Best Multilingual Enterprise-Grade Drupal Website Builder

WordPress is probably the most renowned and widely used CMS. It's pretty practical and accessible for simple uses, but unlike Drupal, WordPress may require a little bit of coding and development knowledge to take 100% advantage of its capacity. It functions efficiently as a marketing content management system, but it is widely used with blog websites.

This platform is a free open-source CMS. It's widely used as an e-commerce and marketing CMS. Joomla users are, most of the time, web developers and PHP encrypting language experts because it gives its users complete freedom (and responsibility) on how they protect their website's data and content; but why bother doing what an army of experts does for you at Drupal and WordPress!

Written in PHP, Magento is mainly a marketing CMS used to build e-commerce websites and e-stores. The platform is feature-rich and uses many PHP frameworks including Laminas and Symfony. If we're to point out one big disadvantage of Magento it'll be its very large and complex structure. Therefore it's not a good choice unless you're a veteran developer.
It started as a digital software services company, Webflow Inc is now a shark in the CMS industry. It provides its users with an online visual editor that helps them build, design, and launch websites for different purposes. If you want to protect your time, you have to try Webflow for it enables you to build landing pages faster and more easily and assures fidelity between mockups and the final product.
Conclusion
Just like swimming, using a CMS sounds easy in theory, but in the real world, you shall witness a lot of challenges at first. But it only gets easier every time you face a tiny problem and solve it. So, it's time you start taking your business to the next level and build a website for it. But if you're still confused about which system to pick, you can check our in-depth CMS comparison guide for more information on how to choose the CMS that suits your business needs.