Varbase
The ultimate digital experience builder and #1 most downloaded Drupal 9 distribution in the world.
Varbase has successfully delivered over 200 digital experience projects for global brands and international enterprises that need the best Drupal web development and design capabilities for their custom and complex technical requirements.
Best-in-Class
Constantly updated and upgraded with the most advanced features and modules available by an Acquia certified team of developers.
Faster Delivery
Save over 200 hours of development work when starting an enterprise-level project thanks to the built-in flexible web dev and design features.
Global Reach
Built-in optimizations include SEO readiness and multilingual translations for a global and diverse audience of users and website visitors.
Image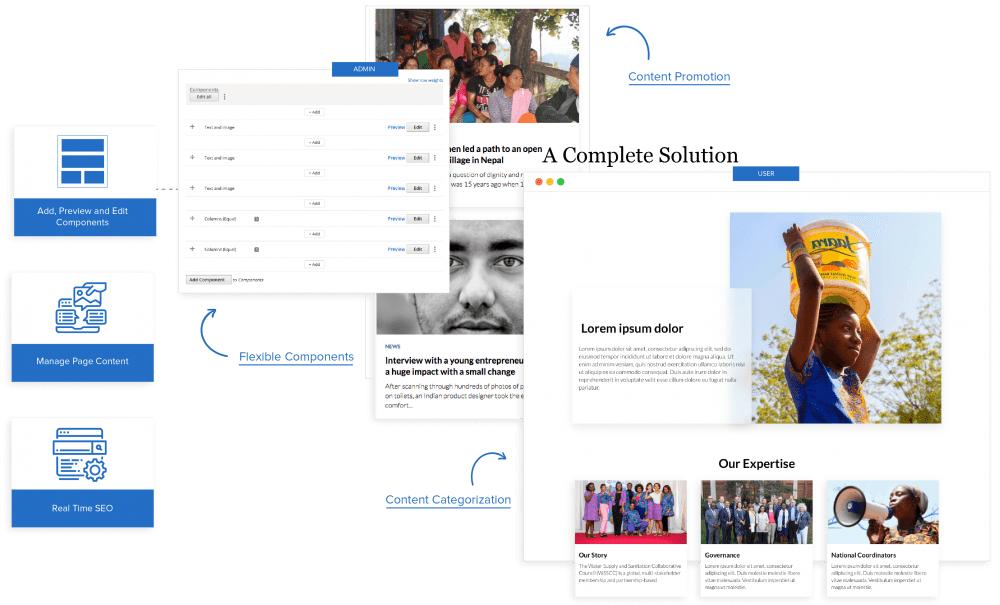 A Strategic Asset
Varbase is the complete digital platform solution that enables both your marketing and IT teams to deliver a shared strategic goal; which is to put you ahead of your competitors and grow your digital business.
Advanced Back-End
Equipped with multilingual support, user-friendly navigation, and analytics available to monitor your performance from the backend; Varbase is the ideal content management system for beginners and non-technical users.
Schedule A Personalized Demo