The 20 Best Drupal 9 Themes to Use in 2023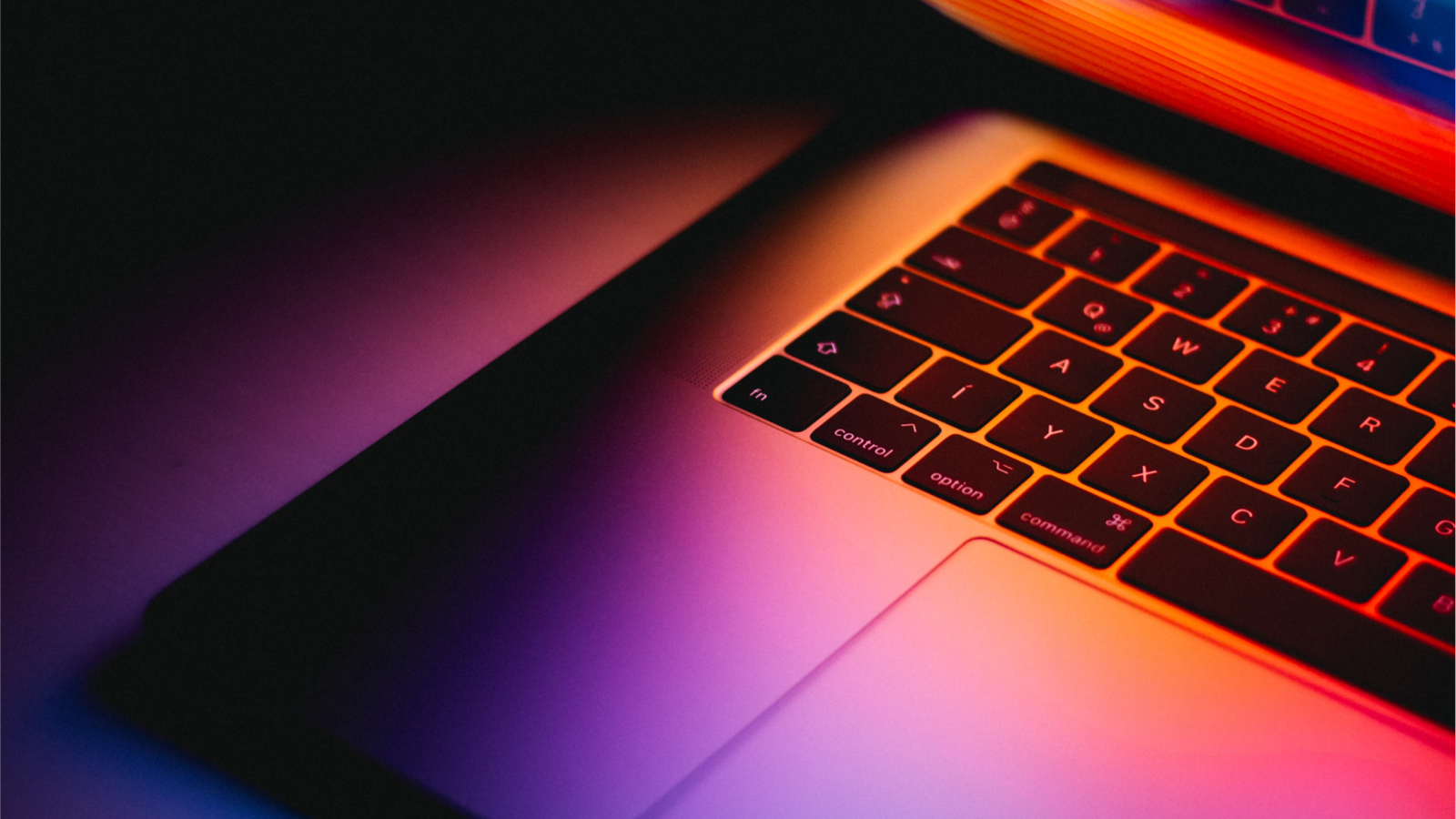 Rashed Azzam
February 19, 2023
This article will round up the best Drupal 9 themes that would make your website look just right in the year 2023. And if you haven't upgraded to Drupal 9 yet, feel free to contact us for professional help and assistance.
We will be dividing our list of the top 20 Drupal 9 themes into two types:
Base Drupal 9 Themes: in a nutshell, Base themes are designed to help create your own theme. Think of it like Drupal itself; Drupal helps you build your Drupal website, and base themes help you build your own theme. So, using a base theme may require some coding and designing expertise, unlike the next type.
Fully Functional Drupal 9 Themes: as the name suggests, these are ready-to-use themes that you can simply download or purchase from the developers, and install to your Drupal website and use. They usually come with ready layouts and web pages and are a little flexible in terms of modifying and editing.
To wrap it up for you, if you're looking for a ready theme to use with little to no coding and designing challenges, choose one of the fully functional Drupal 9 themes. And vice versa, if you're ready to do some edits to create a unique theme, base themes are to be called.
The 5 Best Drupal 9 Base Themes for the Year 2023
If you navigate our website, you'd find that the theme is simple, yet very efficient and fast loading. That's because we built our own theme -Vartheme BS4- based on Barrio, which is an empty layer base theme.
Vartheme BS4 -soon to become Vartheme BS5- is an excellent theme for corporations and SaaS companies. And it supports some very unique features such as background videos and images, topics and clusters, etc…
Vartheme is available for free use, and it's an awesome starting point to build your own original business theme. We also provide a complete guide for Vartheme use; whether you're looking to create your own Vartheme-based theme, want to add fonts, or simply trying to understand and know more about Vartheme... Everything is available!
Barrio is a Bootstrap 4/5 Base theme. It's basically an empty layout page that you can fill using Bootstrap CSS codes and create any Drupal 8 or Drupal 9 theme you wish for. A lot of themes have been built on Barrio, including Vartheme, and they all share one thing in common: high performance.
If you are familiar with coding and CSS, Barrio gives you the opportunity to get creative and come up with your own unique Drupal theme style.
It is simply a list of organizational files that define the visual of your website. But it's empty! So even when installed on your website, you would barely see an empty page as a design.
In other words, Bootstrap5 is a complete base theme that helps you organize the CSS codes to create an actual fully functional theme. A lot of fully functioning themes have been built on Bootstrap5 as it's easy to use for experts, and it's free and functions perfectly.
Developed by Drupal, the X theme is a simple, lightweight, and clean theme. The X theme works with both Drupal 8 and Drupal 9. And though owned by Dupal, it's not dependent on it, nor on any other third parties. In other words, when using this theme, you are taking complete ownership of how to use it, and therefore how it responds and functions.
There are at least 360 websites using Drupal, and no issues have been reported so far! This means the X base theme is a wise choice to get you started.
Following the mobile-first approach, Vani is a clean, responsive, fast-loading, and simple theme. It's not as basic as the former ones, but it's not ready for professional use either. Yet, it's easier to customize and edit, even without the need for CSS coding.
The theme is Bootstrap 4-based, and it's free.
The 15 Best Drupal 9 Fully Featured Themes for the Year 2023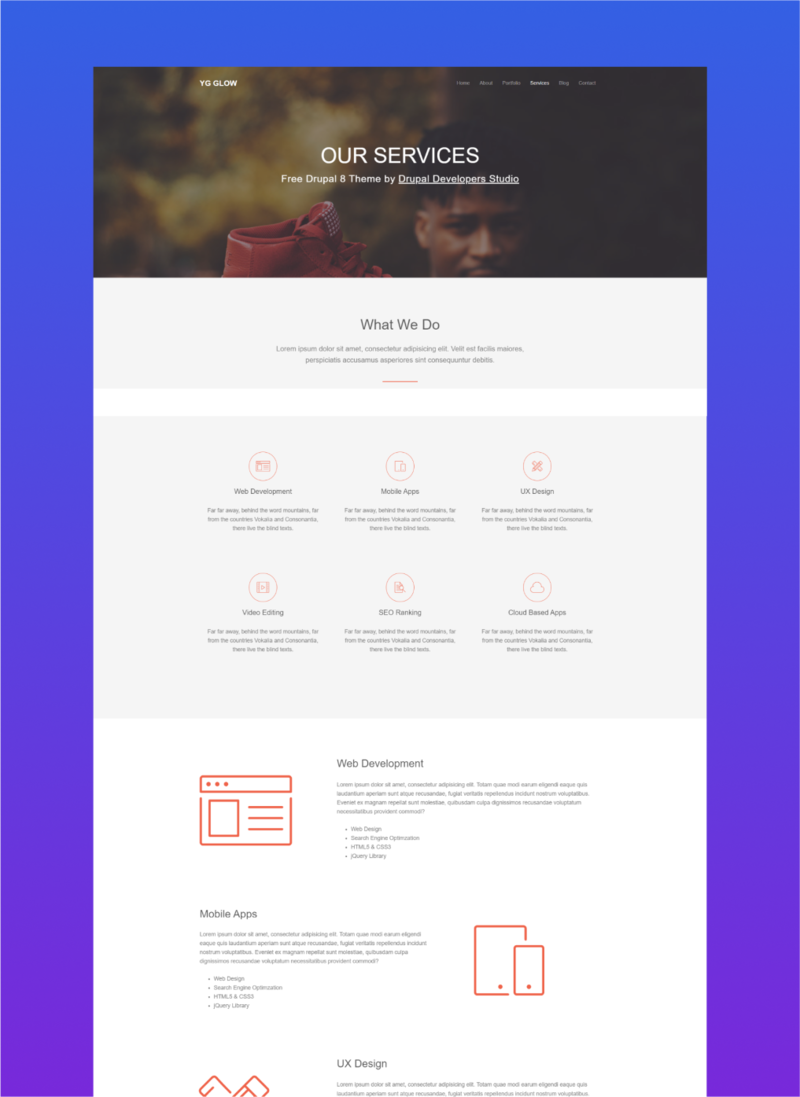 Also known as YG Glow, the theme is bootstrap-based and supports Drupal 8 and Drupal 9 core. The layout is pretty handy and comfy, yet, it takes in some great features such as supporting background pictures and video!
It's also worth noting that YG Glow provides tons of niche-based free and premium themes! So whether you own a Fitness and Wellbeing website, a non-profit, or a personal blog, you can definitely find the most convenient theme for your Drupal website in the very long list of YG themes.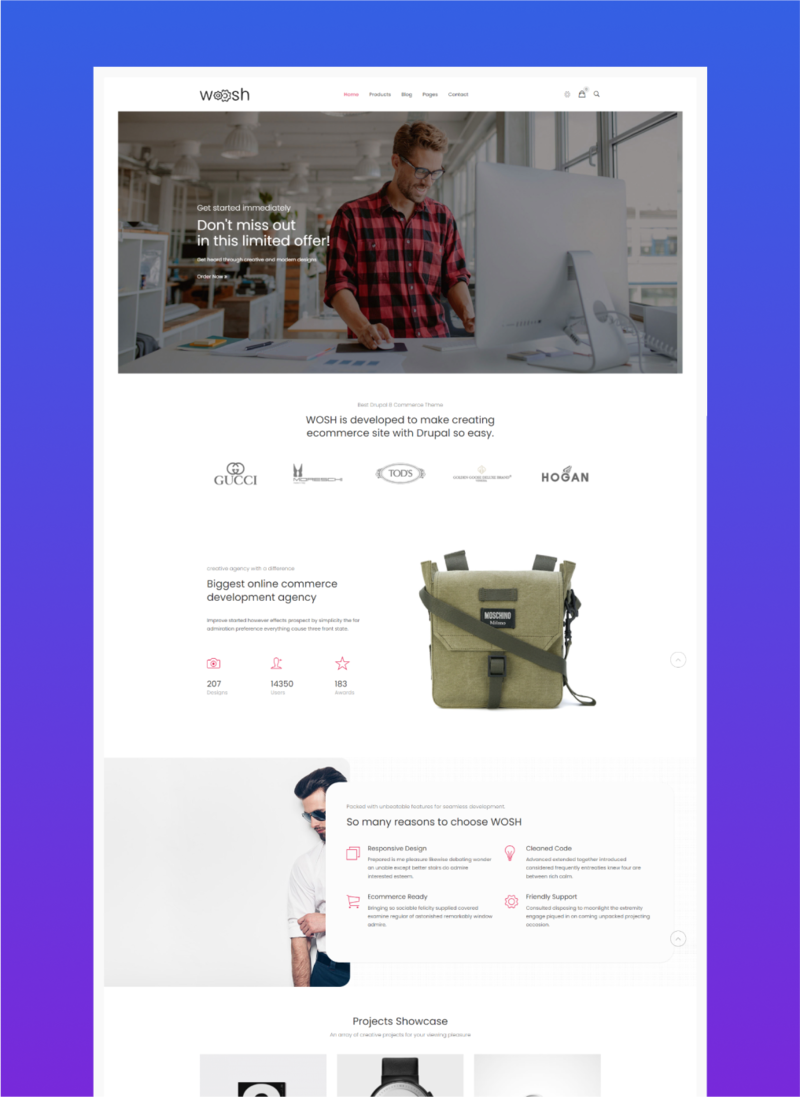 If you just want to go out and tell everyone I have an amazing website without bothering yourself with a lot of time investment, then Wosh is what you wish for! Supporting tons of creative possibilities, this theme is simply one of the best Drupal 9 themes in the gallery. And the fact that it's used by websites from different niches; blogging news, portfolios, SaaS, agencies, universities... Etc. is solid proof. 
It also is very responsive and supports e-stores seamlessly. Combined with the power of Drupal 9, expect no crashing or sloppy performance even when listing a zillion products on your e-commerce store!
The theme provides a plethora of ready-to-use layers, headers and footers options, colors as well as fonts and typographies. But it doesn't stop at this, with little to no developing knowledge, you can mold the theme up to an unprecedented form and build a unique website experience. Wosh's basic plan costs $49, and some extra features such as supporting more than one website can cost fairly more.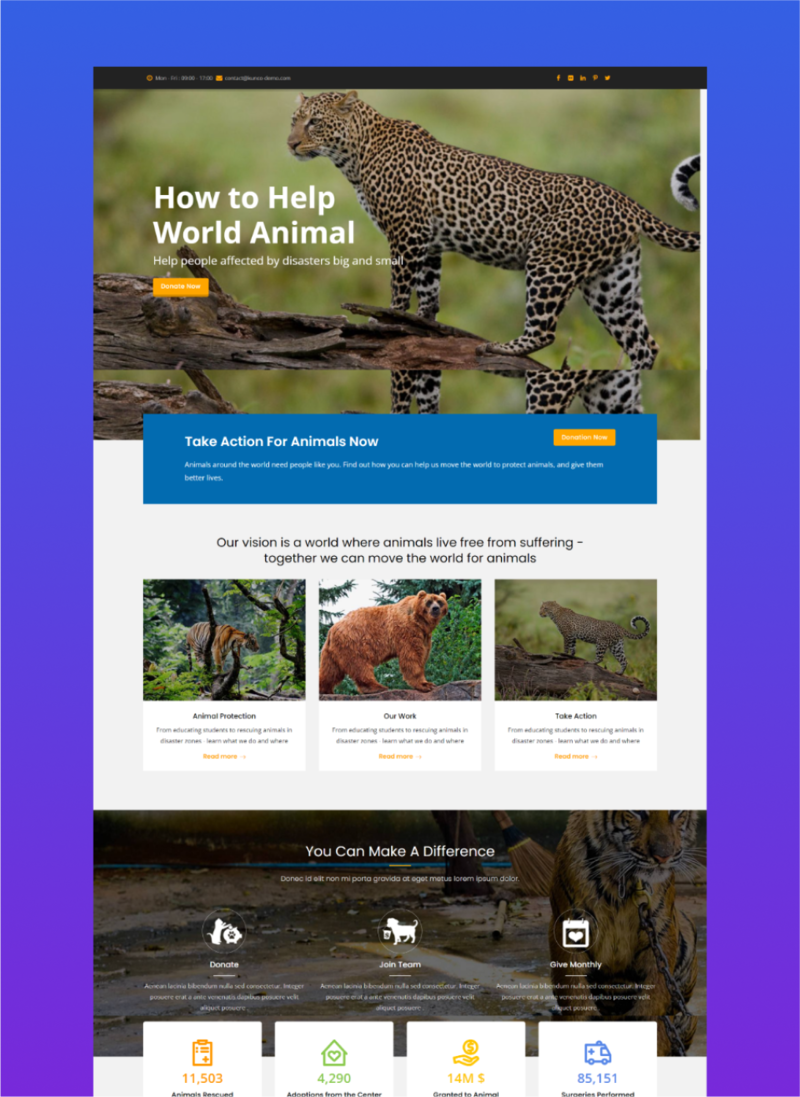 Often, users look for themes that would help raise emotionality in the hearts of their audience. Whether it's for crowdfunding or charity purposes, the Kunco theme is the best option. It's visual-based, fast loading, and responsive. This makes it perfect for displaying images and videos to visualize the purpose of the website.
This doesn't mean the theme is limited to these niches. In fact, with little edits, it would make a great landing page for luxury products, common figures presentations, or even a blog template.
Kunco supports Drupal 8.7 and above, SASS, HTML5, Bootstrap 4, and Font Awesome.
All of that combined with customer support services will come at 56$.
As the demand for templates for Law firms and finance consultation agencies grows, Innovation_Theme developed this outstanding business theme. Consulta is the best Drupal 9 theme for licensed consultants and agents, advisors, lawyers, firms… you get the idea.
The theme supports extremely high-resolution pictures and videos, and it's fairly responsive even when carrying heavy content. It supports most popular browsers, and it features 7 headers and meta menus, 11 ready homepages where all you have to do is to edit the content.
It costs $50, and it supports most SEO and other plugins.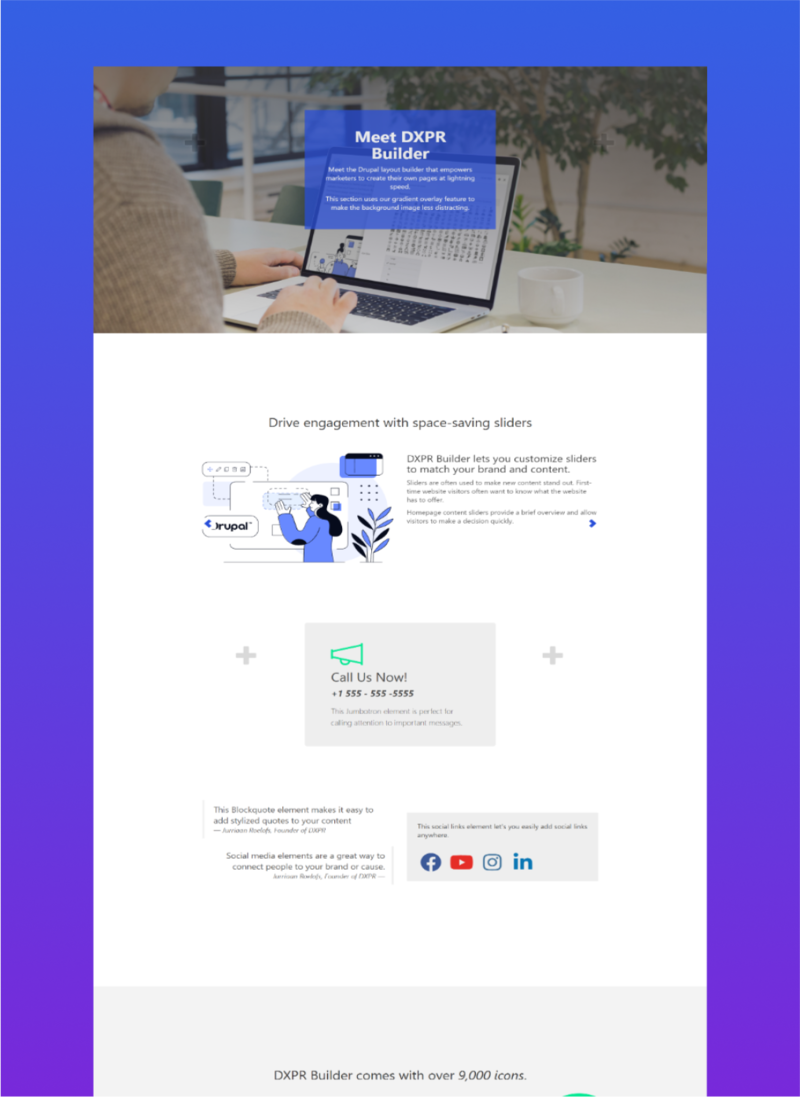 The DXPR theme is one of the best Drupal 9 themes ever built. It actually was premium, but now it's 100% free. Like many Drupal themes, it's bootstrap-based, and it provides endless customization possibilities through its editing dashboard where you wouldn't need any code-designing.
Moreover, the team is keen to compete with the best. That's why they continuously provide their community of +1000 websites with better versions, upgrades, and performance improvements, and DXPR themes.
Needless to say, the DXPR is super fast-loading, phone friendly, and multi-functional. So whatever website you're building, this Drupal 9 theme is worth checking.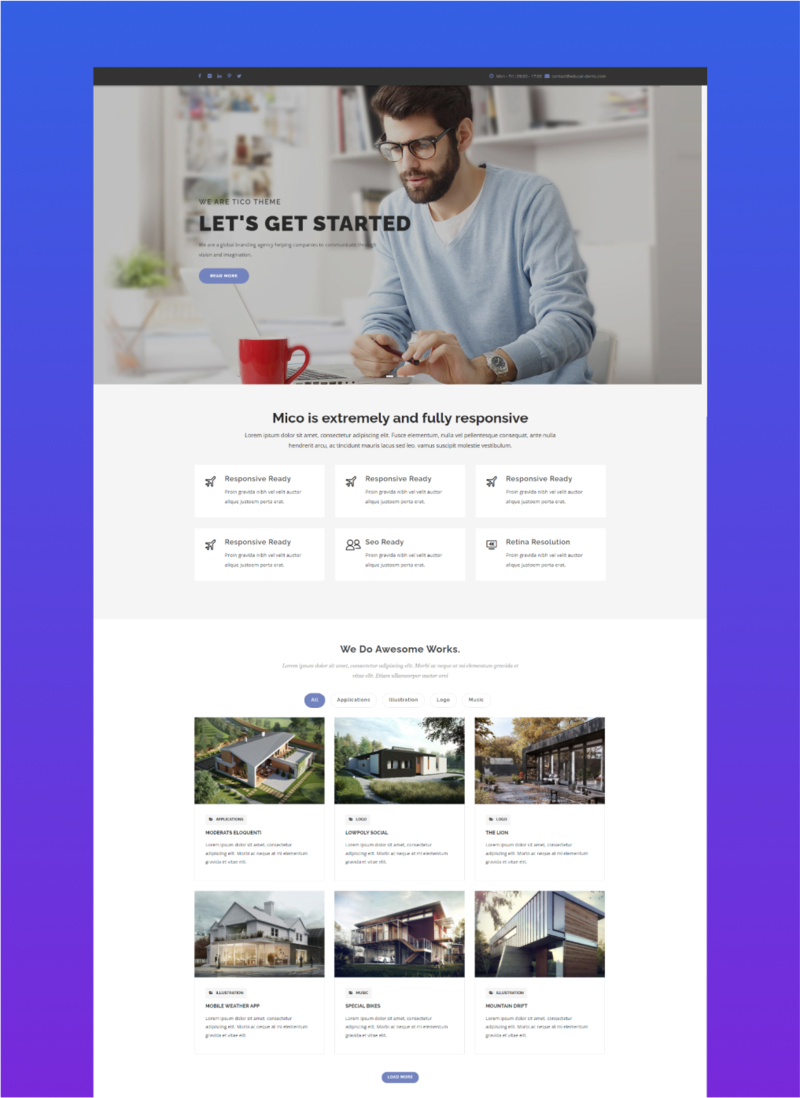 Tico costs $48, and it's really popular and loved by the Drupal community. Its professional minimalist layer is very fast-loading, responsive, and above all, it's easy to use and customizable. Through its blocks builder, Tico allows you to build new blocks in seconds without dealing with any of its advanced features. Tico theme features reliable technologies such as bootstrap 3, HTML5, and Font Awesome 4. Gavia (the developers) keeps their clients happy with periodic improvements and instant bug fixes.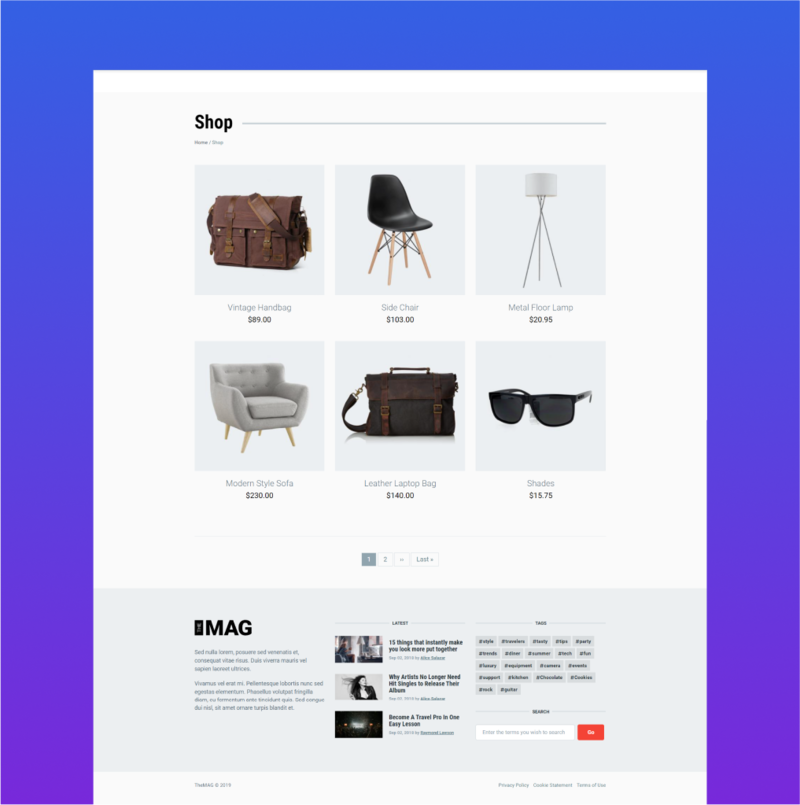 Coming at a slightly more expensive cost ($54) than the former, TheMag Drupal Theme is perfect for modern e-magazines and buzzfeedish content. The theme is built to enable you to share a lot of info on a single webpage, with the possibility of foregrounding one page's element (an article for instance). This is very convenient for news websites because you'd be able to display more content as your audience is reading a specific piece of news. The aforementioned features make TheMag Drupal Theme the best-selling in the journalism, entertainment, and blogging niche.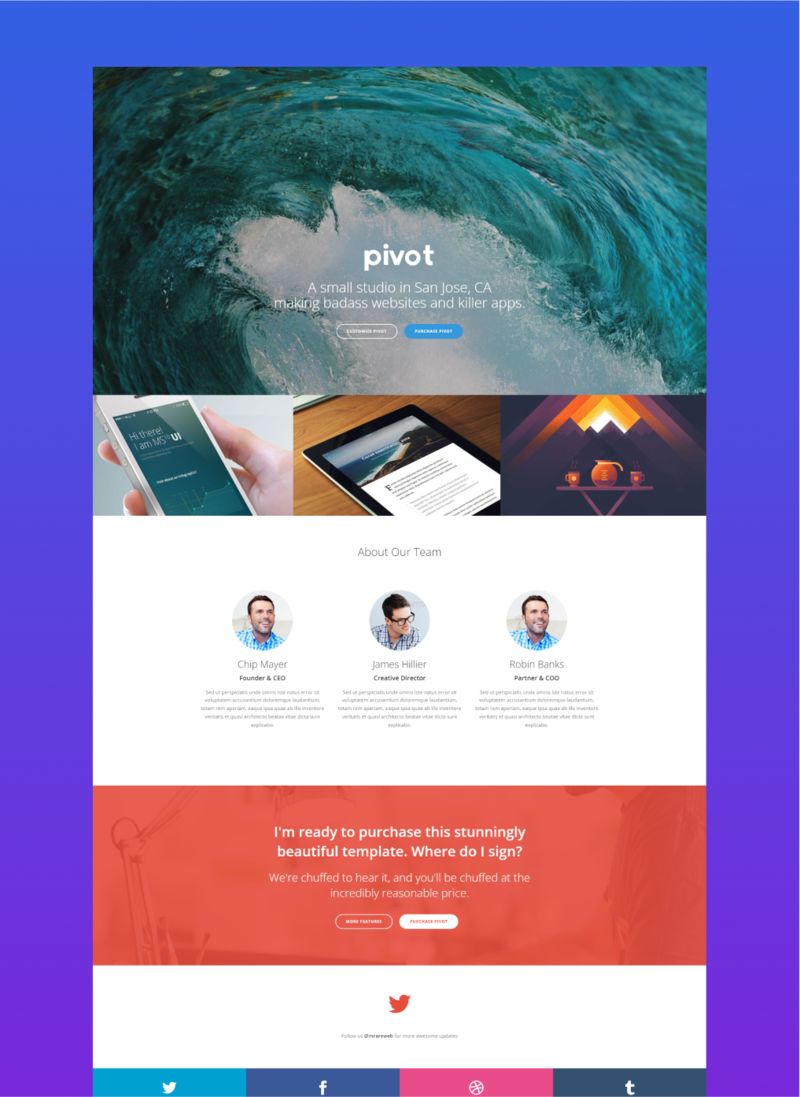 Pivot might be the best Drupal 9 theme for universities, schools, educational and nonprofit institutions. The multipurpose theme supports Bootstrap and HTML5, but using it is accessible and doesn't require any coding skills for basic uses. Pivot Drupal 9 theme starts at $48.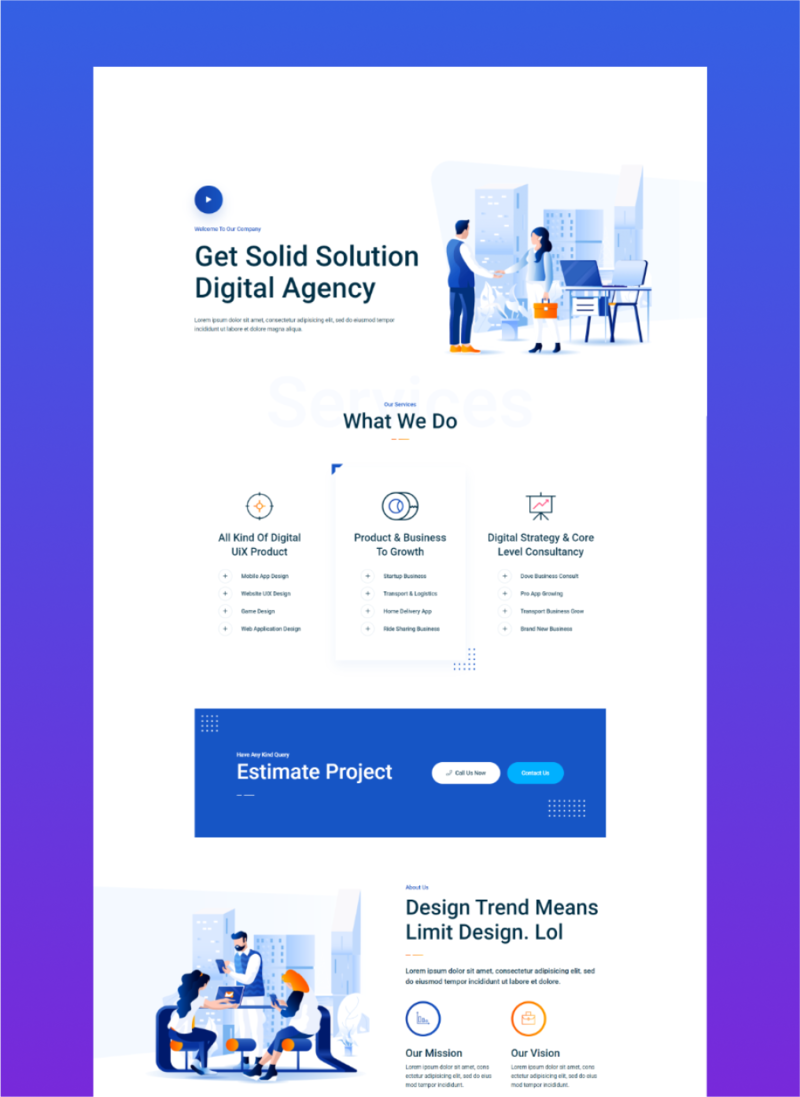 Built with SEO and marketing uses in mind, Voltbuzz is a top-notch Drupal 9 theme. If you're looking for a website to launch a  DMA, SMMA, SEM, or any other relevant service, don't look any further! Voltbuzz is your choice. It's customizable, affordable, and will enable you to showcase the potential of your agency and team neatly on a single web page.
Voltbuzz costs $43, and it supports bootstrap 4.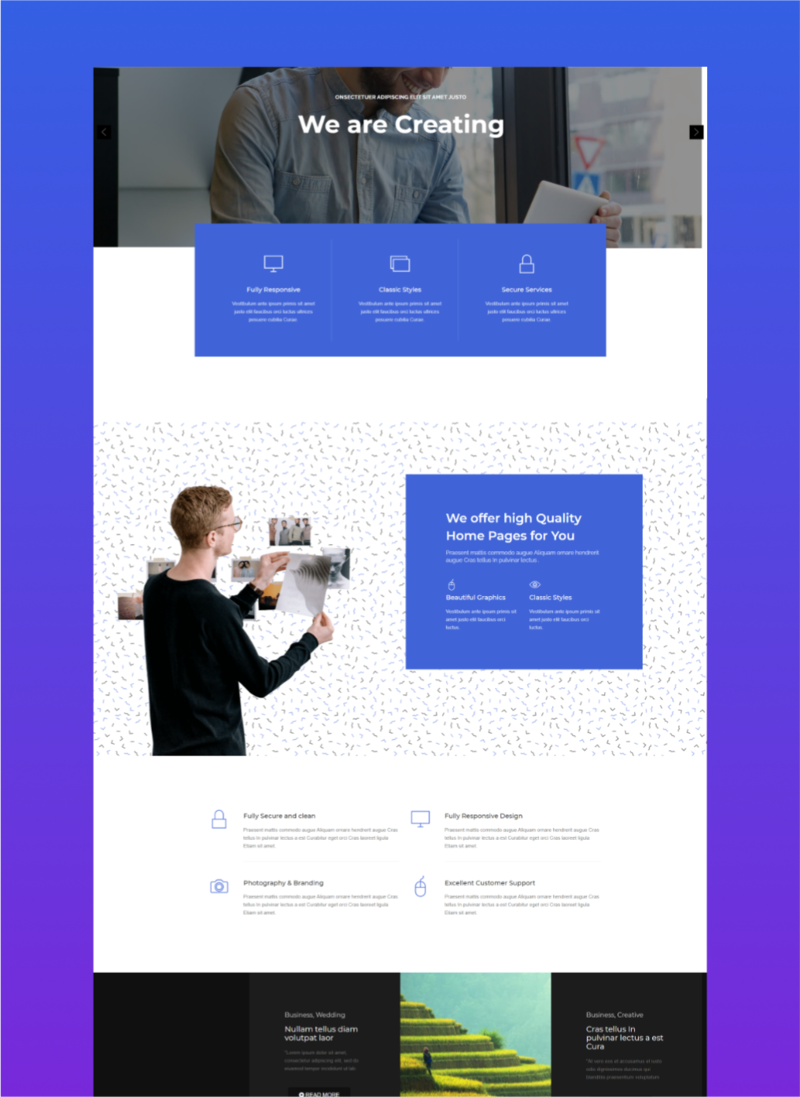 The theme comes with over ten ready clean and responsive homepages with a touch of professionalism. It also takes in some of the most unique and creative slideshows, color variations, background videos, and inner pages. The team built the theme for corps, businesses, portfolios, and freelancers, but its customizability makes it fairly good for all types of use.
Iblue features bootstrap, CSS3, and HTML5, and it's compatible with almost all browsers. It costs $49, which is a competitive price for the service the team provides.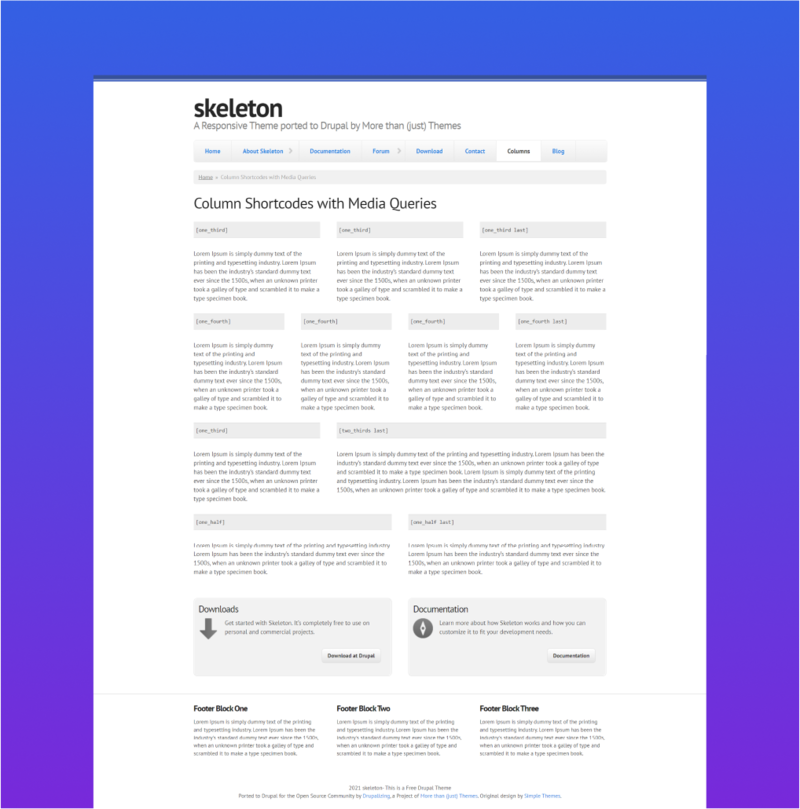 Developed by More Than (just) Themes, the Drupal Skeleton theme is inspired by the very successful WordPress Skeleton theme. It's perfect for technology and gadgets websites, and its responsiveness enables you to plant more buttons into web pages, ads, and any other element… without losing the luxurious look and the fast loading speed.
More Than (just) Themes develops more and more creative themes regularly. Some of which are top-notch and are surprisingly FREE! This makes their list of the best Drupal 9 themes a very good place to start the pursuit of a good D9 theme for your website.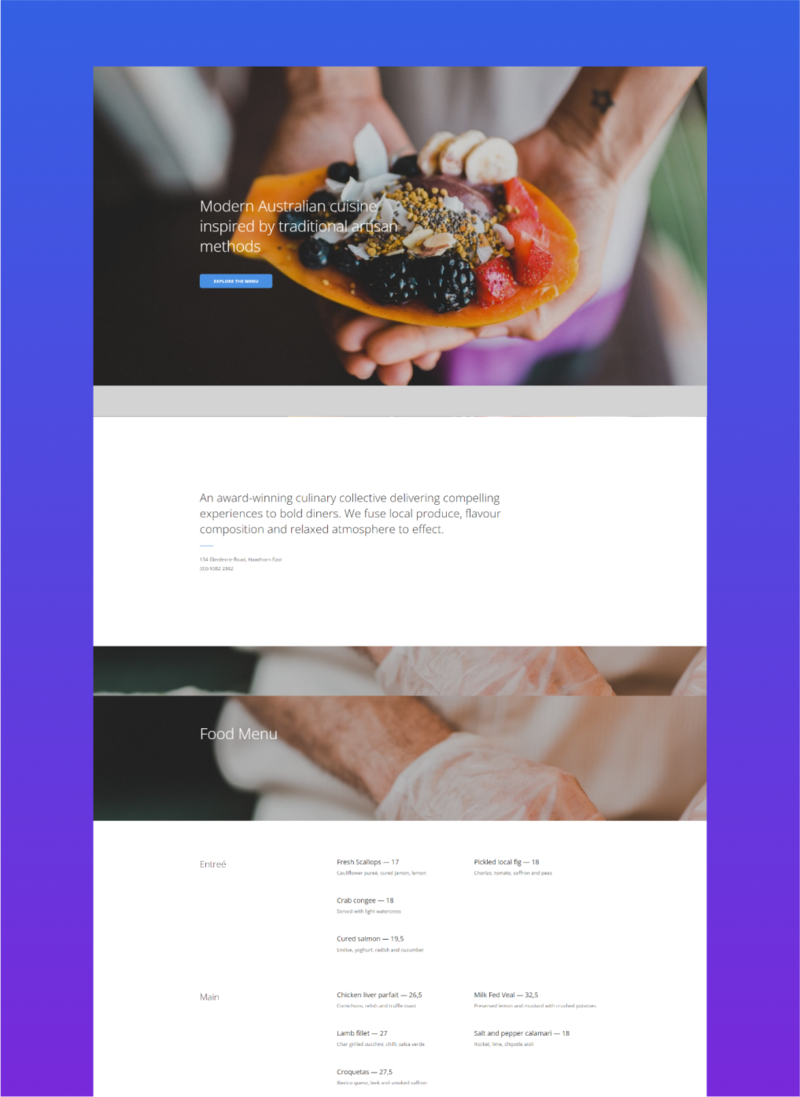 Stack might be the most complete Drupal 9 theme ever built. The theme combines a modern look and stylish feel, without sacrificing its easy-to-use dashboard. It also integrates over 140 demo pages, 270 customizable interface blocks, and an endless list of well-crafted base elements.
It costs $48, which might be a fair price for what it provides if they didn't have security issues. Yes, you should be aware that Drupal.org does not cover this product under the security advisory process and permissions policy which "informs site owners about a reported security problem in Drupal core or a contributed project and the steps site owners should take to address it."
The theme users are still satisfied and no negative reports have been issued. That's why we still listed this theme in our list of the top themes for the year 2023.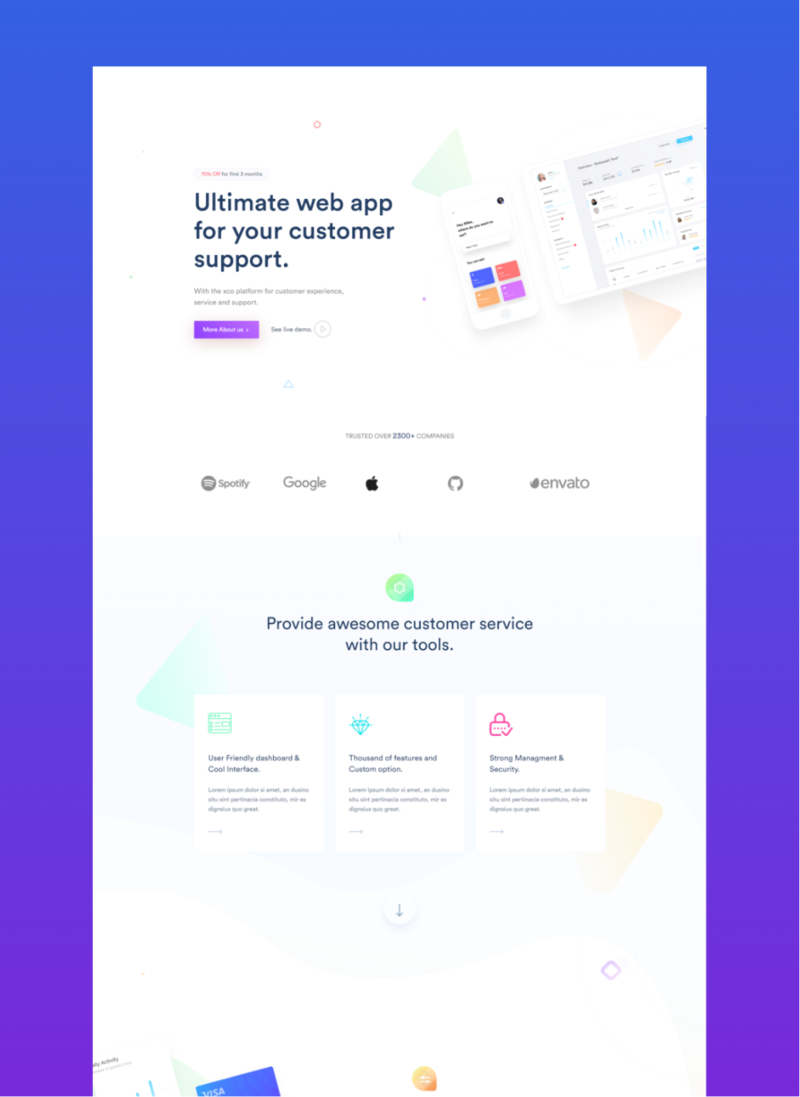 Rogan is another multi-purpose Drupal 9 theme that comes with 7 distinctive home pages and over 67 multi-page demos. This sharp Drupal 9 theme loads super fast with incomparable responsiveness.
Another powerful and distinctive feature of Rogan is the various supported plugins and contemporary ideas.
If you want to give your audience a first-class feel without having to hire someone to customize your theme, Rogan is certainly a topline option. It costs no more than $48 for the basic plan, and it's suitable for e-businesses as well as blogs and freelancers' portfolios.
Scoring 5 stars in all theme review platforms, Facdori is one of the best Drupal 9 themes. It also works well with Drupal 8. This Drupal theme is designed to suit factories, industrial agencies, construction and architecture companies, engineering, cars companies.. Etc. But it can be classified as a multi-purpose theme for its moldability and easy-to-customize nature.
It integrates some very creative website management tools such as Block builders, animated sliders, headers, and footers, and it's built with the drag and drop option, which enables you to come up with almost any design you can imagine without the help of a professional.
Being one of the best Drupal 9 themes, Facdori costs $45, and it is up to date with the tech world since it supports Bootstrap 4, SASS, HTML5, CSS3, and Font Awesome 5.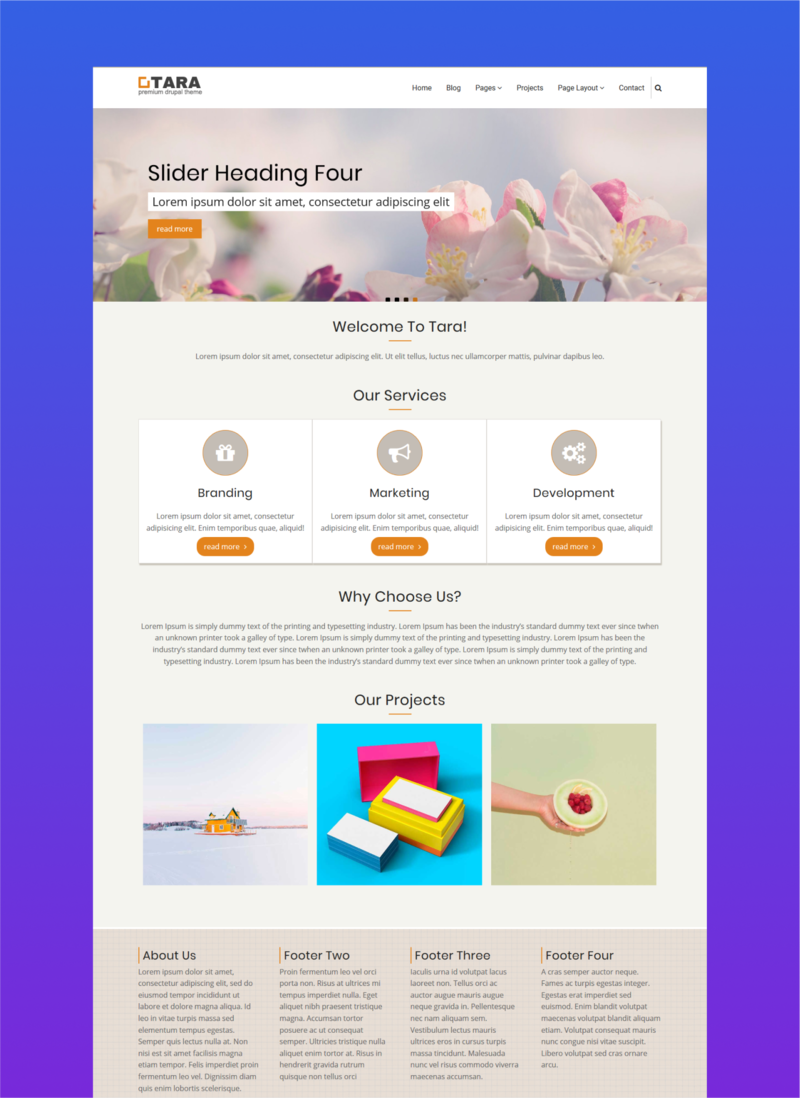 Also developed by Drupal, Tara is a modern flexible theme that works great with portfolios, blogs as well as personal websites. The lightweight but powerful theme supports Drupal 8 and 9, features FontAwesome v4.7, and still adapts to different screens in no time. The theme has different editable layouts to choose from, and it's free.
Why We Recommend These Themes
It's granted that some Drupal themes are free while others can cost a fair amount of money. While some free themes can be sloppy and may affect your website's rank negatively, the best Drupal 9 themes listed above are tested and loved by some very successful websites.
All these themes support Drupal 9 core and are SEO friendly. They don't require sweat and tears to publish and will make your publishing team feel at ease.
Pro-Tip: We recommend using a multi-purpose theme with as many ready templates as possible. This will enable you to create a different landing page when trying to sell a specific product or service. For instance, it's hard to create a converting landing page with a magazine or journalism theme. And vice-versa, using an e-commerce theme will limit your use of SEO content writing.
Pro-Tip II: Drupal 8 will lose support as of November 2021. We recommend upgrading the core of your website to Drupal 9 or Drupal 10 as soon as possible to avoid losing Drupal's support & having any issues. The good news is, that your website will still run even when Drupal 8 is resting in peace.
If you need help with the migration and upgrading of your website, our team of well-rounded developers is ready to help you have a seamless website migration. Or if you're new, we can help you build your new Drupal 9 or Drupal 10 website brick by brick.
Drupal Themes
Theme
Design & User Experience
Web Design
Infographic
Drupal 9
Drupal