Ministry of Transportation and Communications
Best-in-class UX, security, and accessibility standards for the public sector.
Image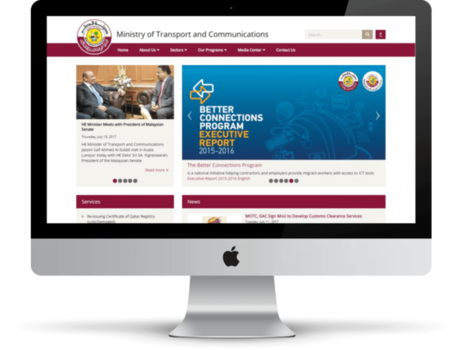 ictQATAR, the Supreme Council of Information & Communications Technology, knows this well as they are the policymaker, market developer and regulatory body for information and communication technology in the State of Qatar.
ictQATAR is also leading the country's strategic thinking and implementation of ICT initiatives in government, market development, education, health, digital inclusion, and cybersecurity.
The ictQATAR website (ictqatar.qa) is just one of the tools used to build awareness, increase understanding and facilitate support of ictQATAR's national programs and policies.