Al Hazaa Investment Group
Drupal delivers the ideal corporate experience.
Image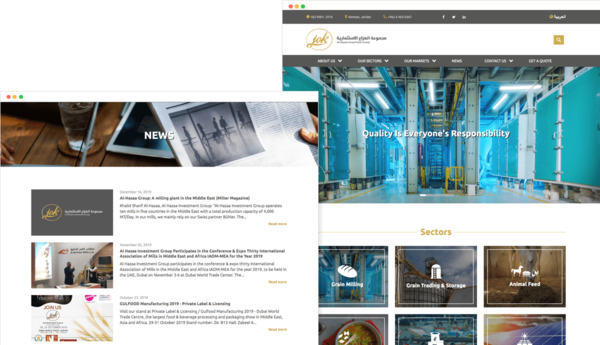 Al Hazaa Investment Group is a leading pioneer in multiple sectors with continuous growth and success in various industries such as grain milling, plastic production, global storage, cattle feed, pasta production, industrial ice production, and plastic products. In addition, the group has several commercial activities, investments, and partnerships such as it's an exclusive agent for several European pioneer companies including Buhler. The Investment group aims to provide its services and products to the MENA and European region through its offices and factories across the Middle East.
Image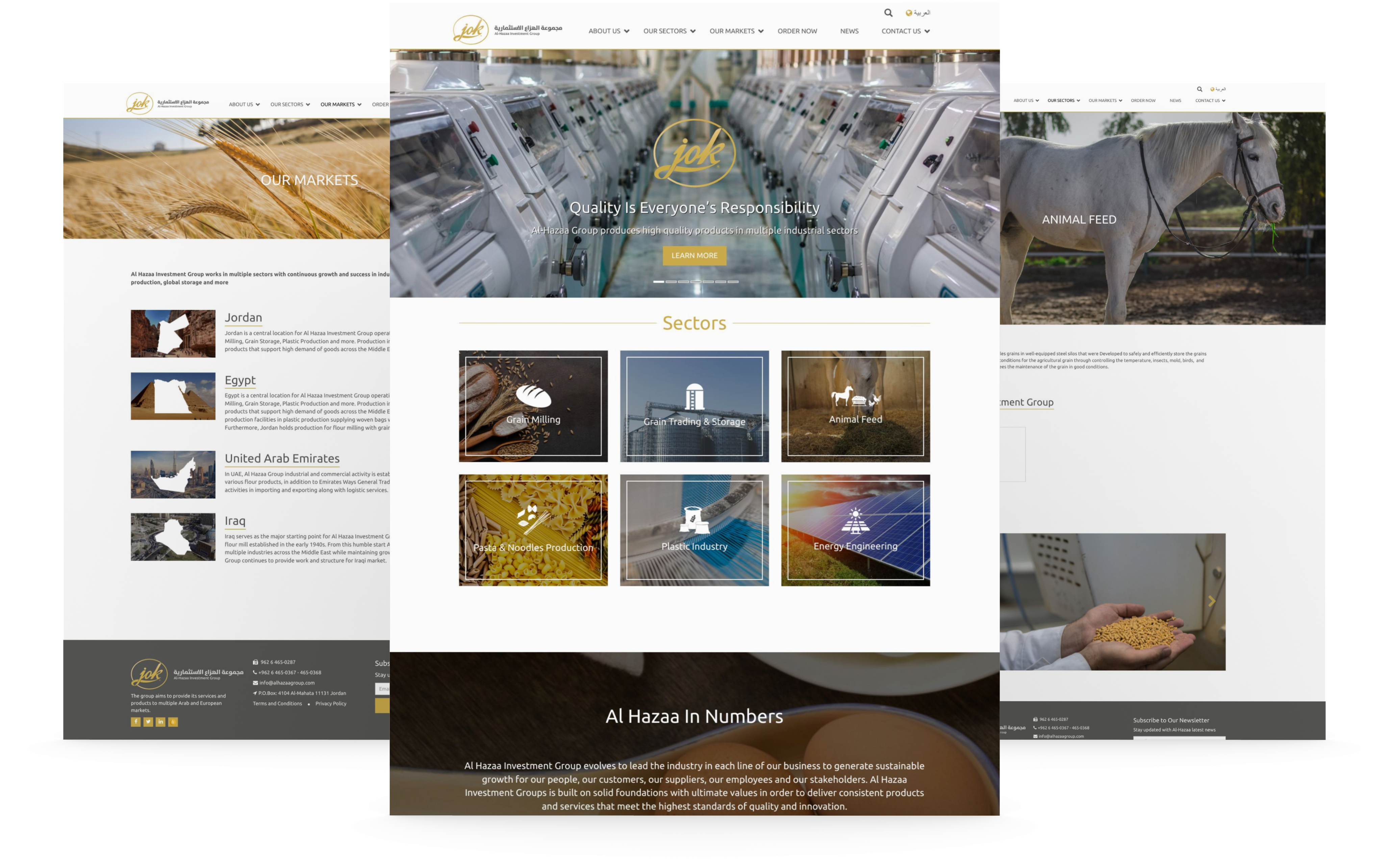 Vardot began the website development with Al Hazaa Group by assessing the target audiences and modeling the content for the site. Vardot strategically architected the site to display the well-designed structure for enhanced user experience. Vardot also worked closely with Al Hazaa Management to design a website that reflected the identity and achievements of the Investment Group.
Vardot's development team built a flexible site on Drupal 7 with the high code standards using Twitter Bootstrap UI Elements. The site works effectively on all screen sizes and devices. The website works seamlessly in both English and Arabic with the ability of Al Hazaa Investment Group to update its content and add more sections.
Vardot continues to provide prolonged support for Al Hazaa Group through Google Apps, Hosting and Drupal Updates.
At the 2014 JAWA (Jordan App and Web Awards) Gala Ceremony; Al Hazaa Investment Group website won the Gold Award in the Corporate Websites category.