A Mobile-First Website, Enabling Lead Generation for Pace Consulting
An Enterprise-grade digital experience, delivering value by promoting customer-centric strategies and operating models
Image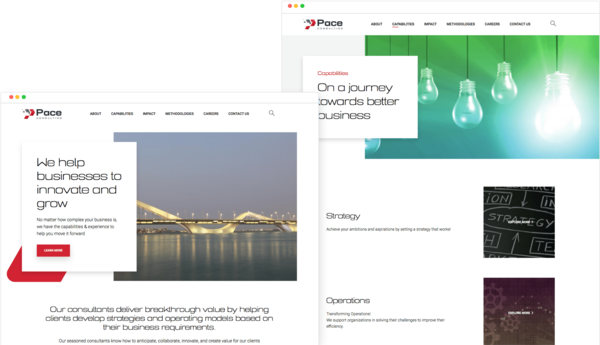 Pace Consulting is a boutique management consulting firm that was established in the UAE in 2014 focused on serving the gulf region by providing a range of professional services across various industries to both the public and private sectors.
Their core capabilities lie in providing consultancy services relevant to strategy, transforming operations, and enabling government entities to achieve their strategic objectives.
In a bid to reflect their stature, expertise, reliability, and high standards; Pace Consulting opted to invest in Varbase CMS and partner with Vardot to develop their new website on Drupal - crediting our experience in providing digital services to corporates and enterprises like the Boston Consulting Group.
Image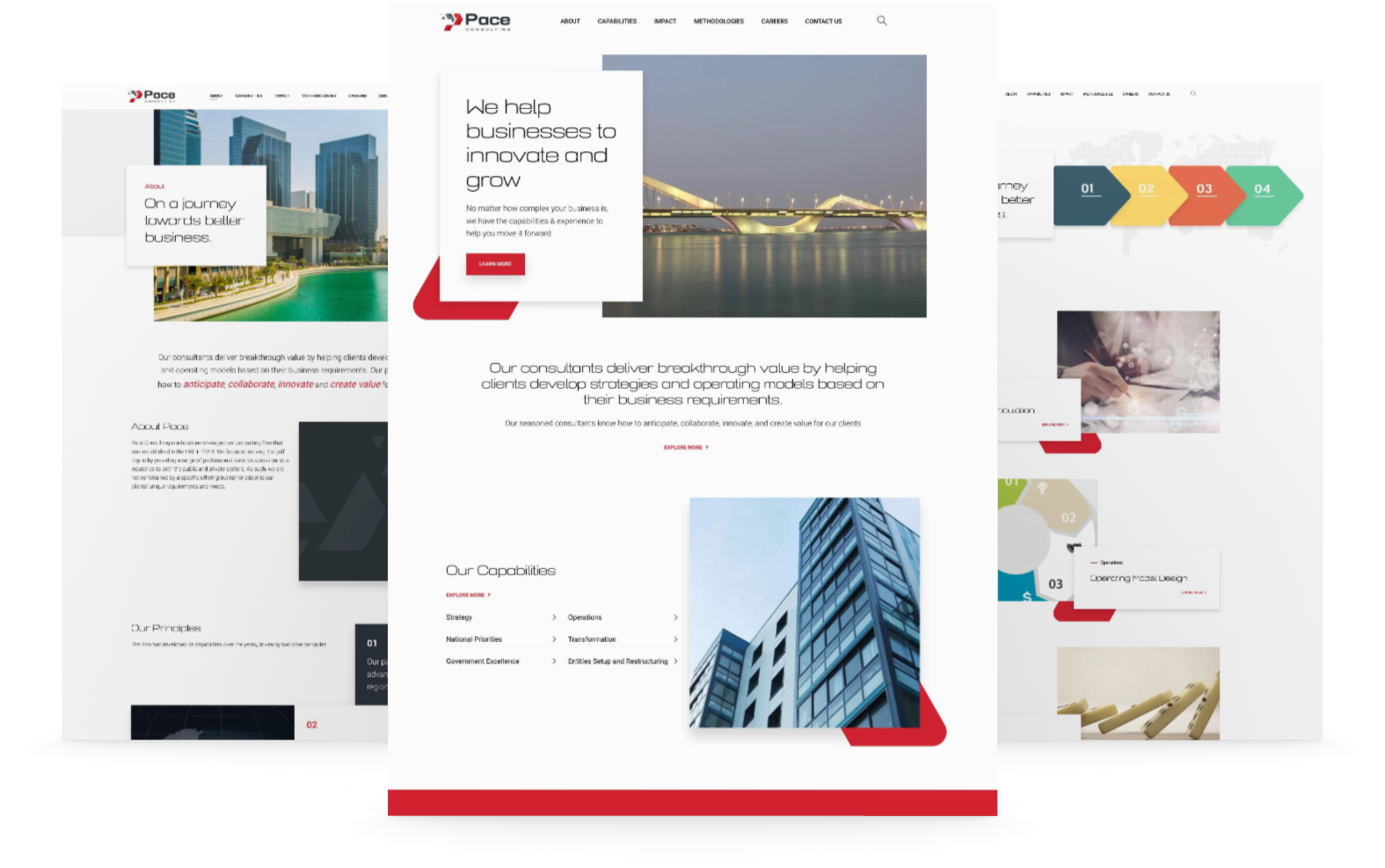 Faster Go-To-Market
Pace Consulting needed to revamp their legacy website and upgrade their performance quickly. Vardot recommended building the new website using Varbase; CMS and Drupal 9 Distribution.
Varbase allowed our development team to save hundreds of hours working on new content types and website UX features. The constantly updated packed UX features and responsive theming in Varbase enabled our team and Pace Consulting to launch the new Drupal website within 10 weeks from the discovery stage.
Responsive and Impactful
The Pace Consulting team wasn't satisfied with the legacy website design and needed a UI and UX design to reflect its brand appropriately in terms of feel, look, credibility, and user experience.
Vardot's UI/UX specialists provided them with 2 options that applied atomic design concepts and systems based on a study of their needs and target audience behaviors.
The new website features a more dynamic menu feature on mobile and a rich user experience when it comes to accessibility and navigation.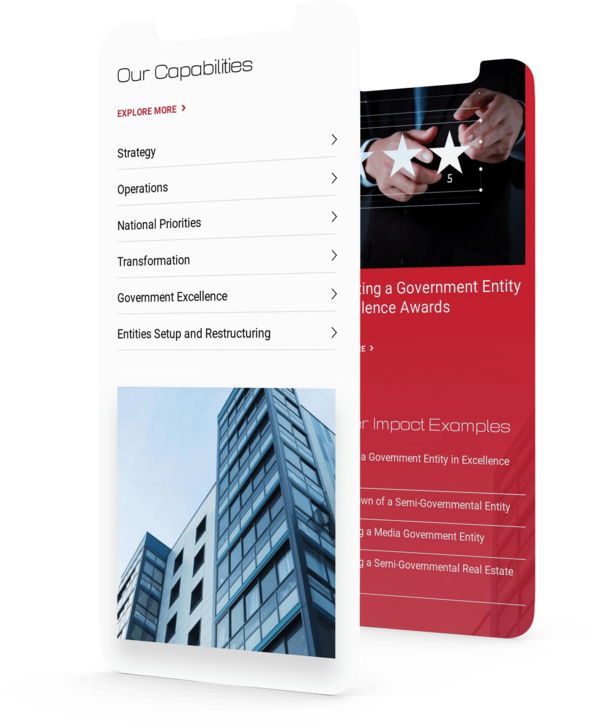 Superior Security and On-Site SEO
Being built on Varbase ensured that all content and webpages on the new Pace Consulting website will rank higher on search engines and give their digital marketing teams a boost for all content marketing efforts going forward.
The digital marketing team will be able to translate the website content into all languages which are in turn also optimized for search engines.
In addition to the SSL certificates - Varbase provides the new website with continuously updated and upgraded security modules.