Top 10 Drupal Websites in the World (Updated)
Firas Ghunaim
February 23, 2023
Editor's Note -- This article was formerly listed as the Top 10 Websites Built with Drupal, and based on TopDrops.org. That site has since stopped updating, so we decided to pivot towards a new kind of value for our readers: the most surprising examples of Drupal-run sites.
Some of the world's most influential businesses and organizations run their websites using Drupal: General Electric, eBay, The Economist, etc.
A good number of groups using the CMS might come as a surprise, however; and they prove its reliability for creating powerful and noteworthy sites. We checked the web to bring you our list of the top Drupal websites.
For a list of Drupal's 10 best sites, read on.
Learn Why Varbase CMS Is the Best Multilingual Enterprise-Grade Drupal Website Builder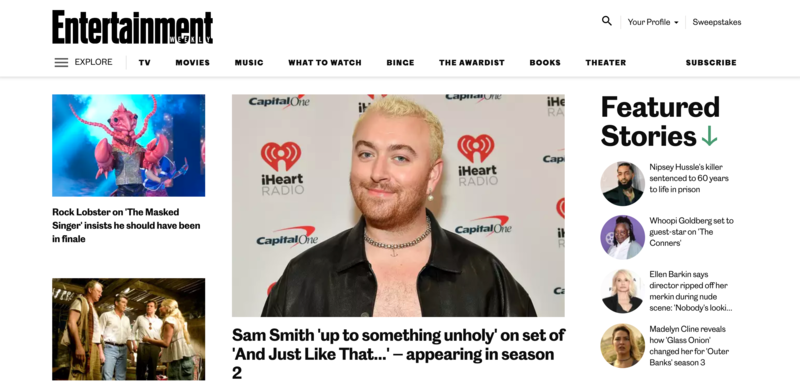 Entertainment Weekly (a.k.a. EW) is an American publication, owned by Time Inc. The famous magazine covers various media entertainment niches from cinema, television, music, theater, books, and pop culture.
EW is renowned as a pioneer in covering all things related to Hollywood! From the latest films and trends to the high-octane lives of its celebrities. EW reports on television ratings, movie grosses, production costs, and even concert ticket sales. Their in-depth content is among the top resources for the world's favorite shows, producers, showrunners, and more.
The platform is definitely one of the top Drupal sites and the most popular one ever! Ew.com received approximate organic traffic of 10 million visits per month in 2021, according to Seranking.com.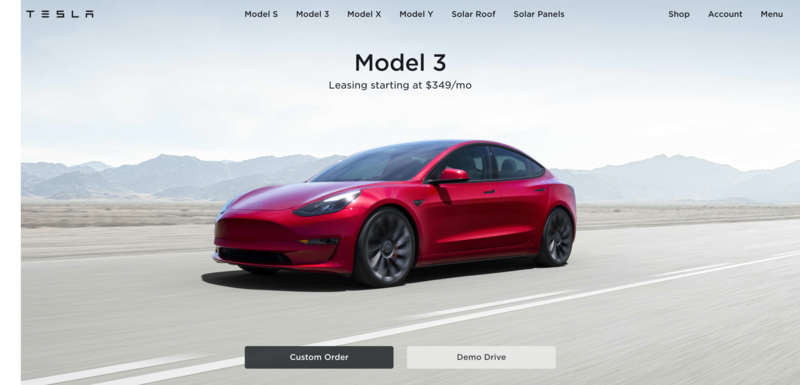 You've certainly heard a thing or two about Tesla's fleet of self-driving, Cybertrucks, extremely fast and powerful electric Roadsters, or even the Tesla Wall: a giant battery providing homes with storage options for clean energy.
Tesla is indeed one of the world's most talked-about companies today as it is the pioneer of electric motors building and clean energy.
A billion-dollar company's website is ought to be super neat, clean, and highly effective at showcasing its products. This was accomplished with the power of Drupal CMS.
We're big fans of their homepage in particular, and we recommend you check it out. It's exactly what a future tech company's website should look like!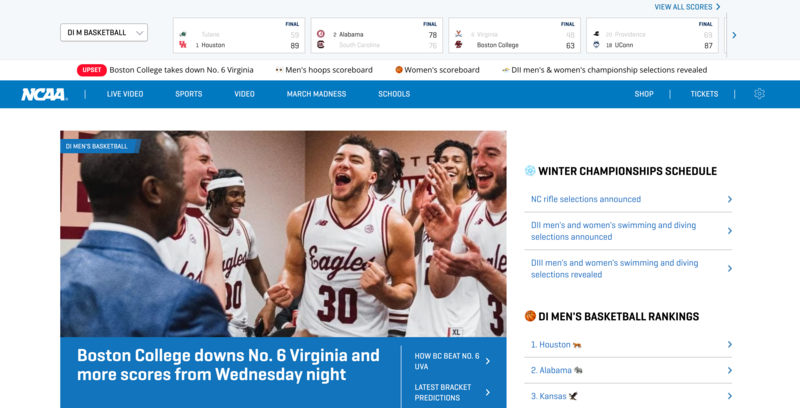 College sports in the United States are big business. The National Collegiate Athletic Association (NCAA) is a non-profit association that regulates athletic competitions for 1,281 institutions, hosts conferences, and manages related organizations across the United States.
In 2014, the NCAA generated nearly a billion dollars in revenue—80 to 90% of which was thanks to the Men's Division I Basketball Tournament.
Their website is a functional mix of sports journalism and sales. Not only do they post schedules, analysis, and video coverage, but they also market their team merchandise hosted on the secondary site, shopncaasports.com.
Mint.com is a free web-based personal financial management service that caters to over 16,000 US and Canadian financial institutions and self-reports having hundreds of thousands of users. Mint's primary service allows users to track bank, credit card, investment, and loan transactions and balances them all through a single user interface -as well as create personal budgets and goals.
In 2009, it was acquired by Intuit, the makers of Quicken and TurboTax. Judging by the look and feel of their site, that merger came with a bump in digital marketing expertise, Mint.com is simple, clean, and makes user acquisition easy.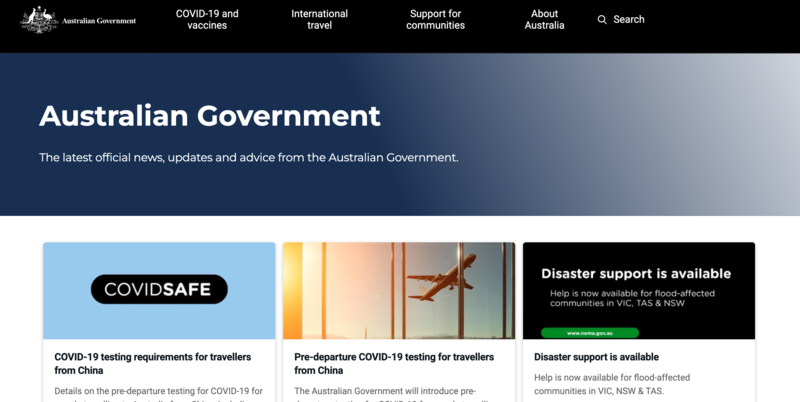 Australian government leans on Drupal to power its website: a sprawling information resource for citizens, visitors, and entrepreneurs. The site hosts over 3,000 distinct pages covering topics from healthcare and culture to career opportunities and travel suggestions. The website even goes the extra mile by linking to local news and social media channels.
Australia.gov.au is a great example of Drupal government websites able to organize and present information. The site is designed like an inverted funnel, with the homepage offering a selection of categories that branch into more specific topics the deeper you dive.
Founded in 1826, Le Figaro is the oldest national newspaper in France. It is the second-largest national newspaper in France after Le Parisien and before Le Monde and is part of Le Figaro Group, whose publications include TV Magazine and Evene.
The site delivers a variety of features that naturally belong on the website of a leading periodical. Page load speed is stellar despite being packed with feeds, media items, and a live video pop-up on the bottom corner of the screen.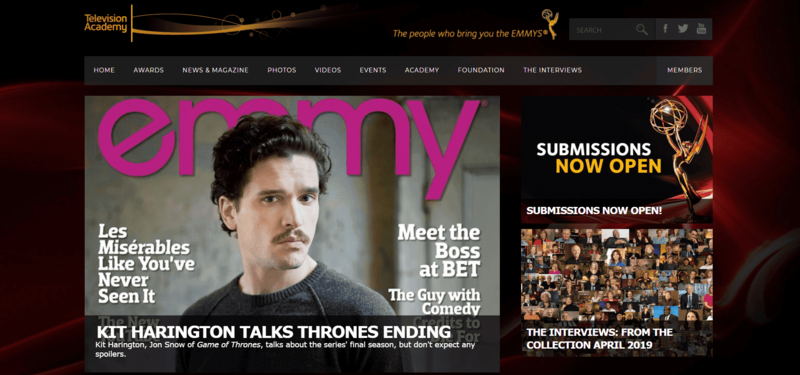 The Emmy Awards are a group of American awards dedicated to recognizing the best of U.S. television -from its actors and directors to its engineers, musicians, and humanitarian philanthropists. Their website covers featurettes on notable happenings and personalities surrounding television around the world (though naturally centered on America), as well as event schedules and videos of events and commentary.
Their site is dense in terms of content but doesn't sacrifice the smoothness in presentation --just what you might expect from a showbiz powerhouse like the Television Academy.
While there are many options to choose from regarding themes for your website's content, here's our list of recommended Drupal themes that enable an effective and engaging digital experience.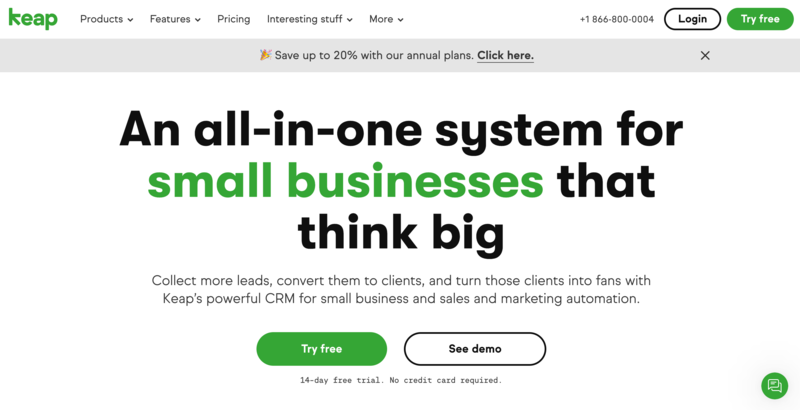 Keap offers a client management service and automation platform (Infusionsoft) for small businesses. Their products are aimed at streamlining the customer lifecycle, facilitating customer relationship management, marketing automation, lead capture, and e-commerce.
Based in Chandler, Arizona, USA, Keap is one of the fastest growing private companies in the region, adding 240 jobs between 2012 and 2013, and also receiving $54 million in venture capital from Goldman Sachs in early 2013.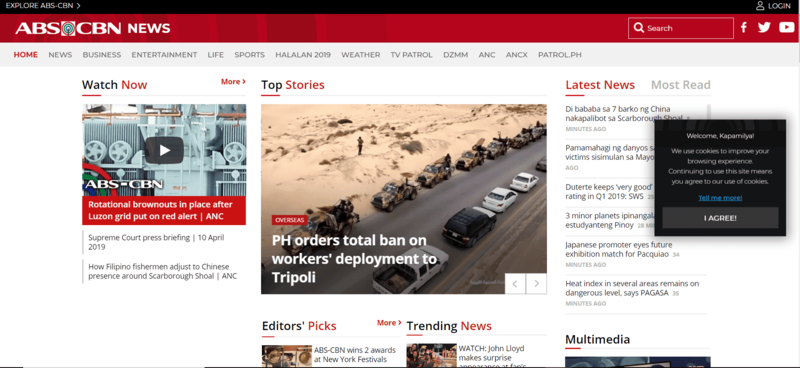 ABS-CBN News and Current Affairs is the news division of the ABS-CBN Corporation, a Philippine media conglomerate. It's headquartered in the Philippines, and has news bureaus in North America, Europe, Asia Pacific, and the Middle East, making it the largest and the most comprehensive news outlet when it comes to local and international newsgathering in the island nation.
Their website is supported by Drupal, which allows them to deliver news in real-time, connect across various social media platforms, and encourage community discussion through a login system for news readers to set up profiles and engage in discussions.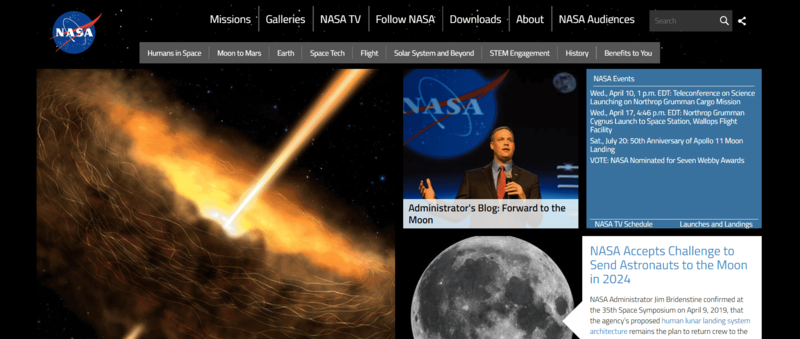 NASA, as we all know, is the American government's flagship agency for its civilian space program, aeronautics research, and aerospace research. They stand at the forefront of many of the world's latest discoveries in physics, astronomy, and engineering --and their website is a haven for the world's science enthusiasts.
Their site hosts information about past and present space missions, ultra-high-definition photos and videos of the cosmos, and download links to a nearly endless amount of apps and learning resources for those looking to learn more about the universe we inhabit. It's a shining example of Drupal CMS used to present stunning information, and elevate the user's experience.
Honorable Mentions
As of 2022; the following 2 major platforms were revamped and enhanced as digital experiences with Drupal 8:
Al Khaleej is one of the largest news platforms in the MENA region. The magazine publishes tens of pieces of news on a daily basis, all of which include tons of heavy-media items such as videos and audios and images. So, Vardot was assigned to build their website and make sure it will not slow down or crash under the pressure of  heavy media and hundreds of thousands of visitors. We managed to do this with help of the Drupal site builder Varbase, and Vardot, thanks to this project, was nominated a finalist for the Acquia 2021 Engage Awards.
FIND MORE IN 'AL KHALEEJ' CASE STUDY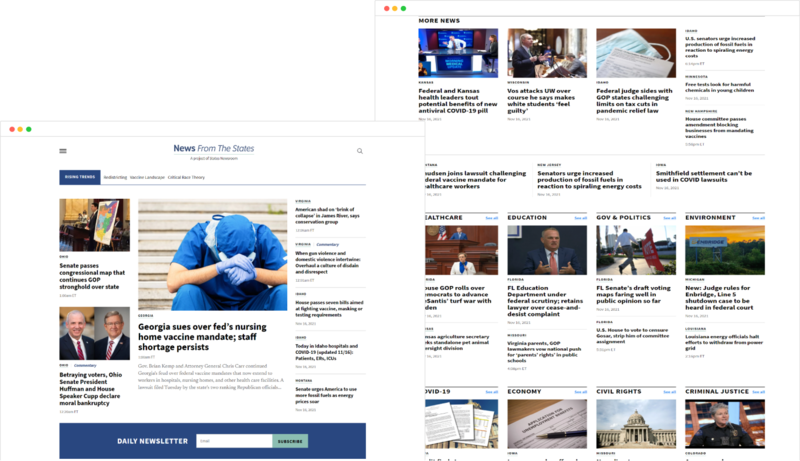 States Newsroom is a non-profit network of over 25 affiliate sites covering state reporting in America. With headquarters in Washington and multiple local teams totaling over 95 staff, the site provides high-quality, non-partisan state reporting with a progressive editorial approach. In order to maintain their ad-free and impartial reporting standards, their philanthropic business model relies on transparent donations from individuals or grants but not corporations or governments.
Do you agree with our list of top 10 Drupal websites in the world? If you don't or see better websites out there worth mentioning... let us know in the comments!
Drupal
Drupal 8
Drupal Planet
DrupalCon
DrupalCamp
Drupal Themes
Digital transformation
Digital
Design & User Experience