6 Reliable SEO Tools to Make Your Life Easier
Firas Ghunaim
November 6, 2018
Search Engine Optimization (SEO) is the ongoing process of optimizing the online content you publish in a manner that will make a search engine such as Google deem it good enough to be ranked amongst the top search results for a certain keyword.
SEO can be a daunting process especially for beginners but thankfully, there are some great and reliable SEO tools out there to assist you in your mission to rank your website higher on search engines.
From finding the right keyword to monitoring links and ensuring that your website performance is always optimized; these tools make our lives so much easier.
Here's a list of 6 SEO tools that I relied upon throughout 2018:
Google Trends
Google Trends helps you identify new trends and monitor current ongoing search behavior.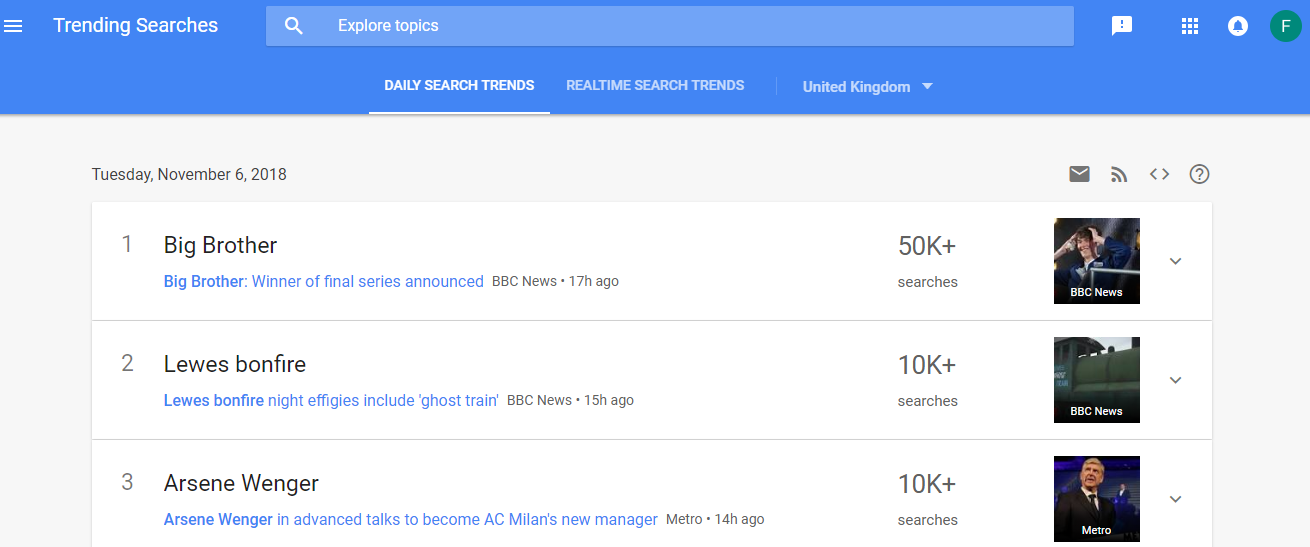 Some businesses (media, news, and entertainment in particular) rely on publishing news and content that is directly relevant to what's hot and what's not.
Using Google Trends, you can strategically hijack the popular keywords that are being searched for and find a way to incorporate them in your content in a manner relevant to both your business and target audience.
We don't recommend that you simply ride the trend wave for exposure. What's the point of getting over 40,000 visitors if none of them have any interest in what your business is offering.
All you'll gain is an unusually higher bounce rate. Targeted relevance is key.
Google Trends is free to use.
Google PageSpeed Insights
Another tool to monitor frequently is Google PageSpeed Insights.
Ranking higher on Google and search engines, in general, relies on a number of various on-site and off-site ranking factors.
To ensure that Google ranks you higher on their search results pages (SERPs) you must ensure that your webpage is relevant to both your keyword and deliver a positive experience for the searcher.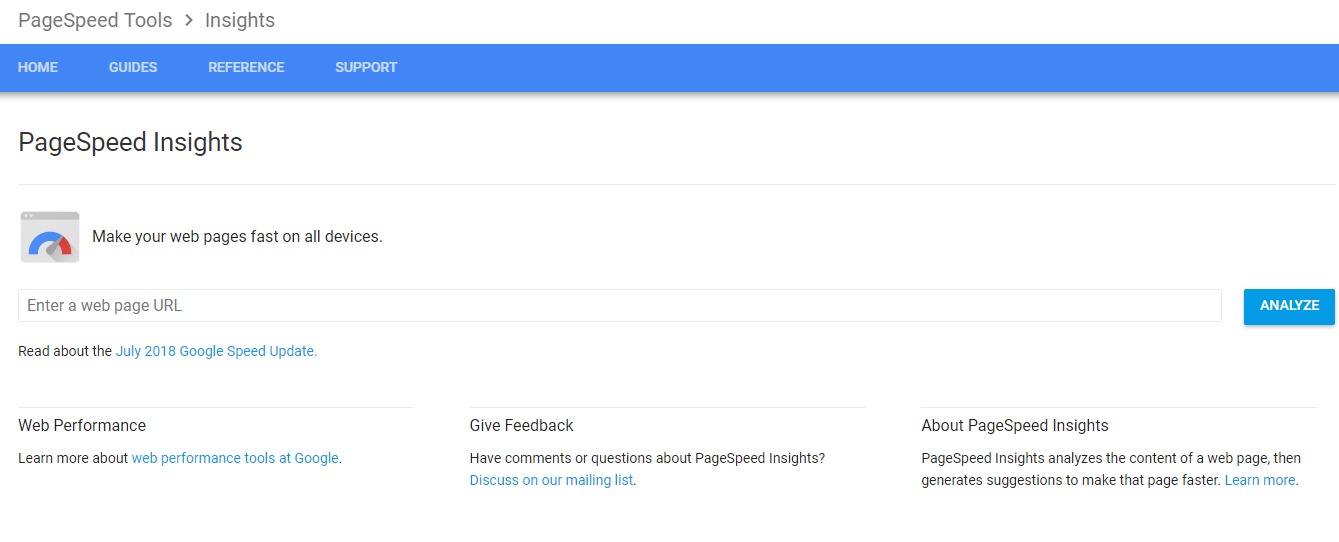 PageSpeed Insights is a free tool that allows you to analyze and measure the speed performance of your website on both desktop and mobile platforms.
Simply copy in your desired URL in the appropriate field and hit analyze.
Google will measure the speed performance and highlight issues that must be addressed.
SE Ranking
One of our recent favorite tools to use is SE Ranking.
Our SEO and marketing team provides many hours of service and support to all our clients after project delivery and launch.
We needed a comprehensive tool that enabled us to generate reports in a flexible manner and SE Ranking enables us to do just that.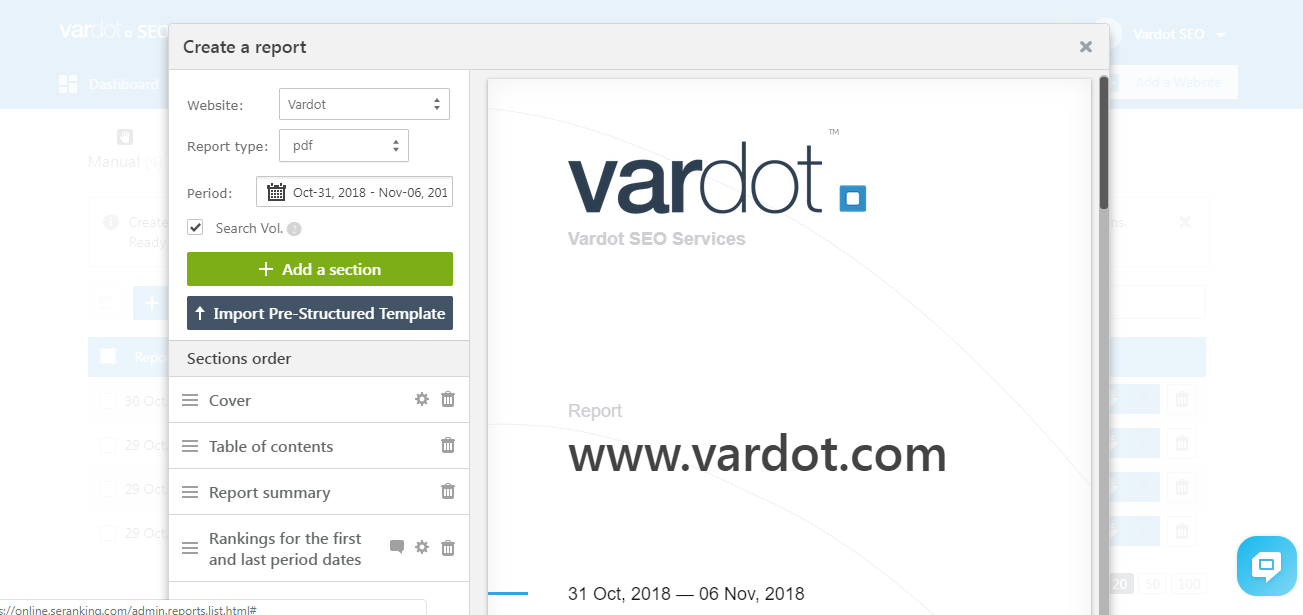 We can conveniently generate reports automatically in various formats for our clients in addition to the fact that we can create our own pre-structured template for our reports.
SE Ranking is also a powerful SEO tool that enables us to monitor keyword performance, competitors, backlinks, traffic and much more.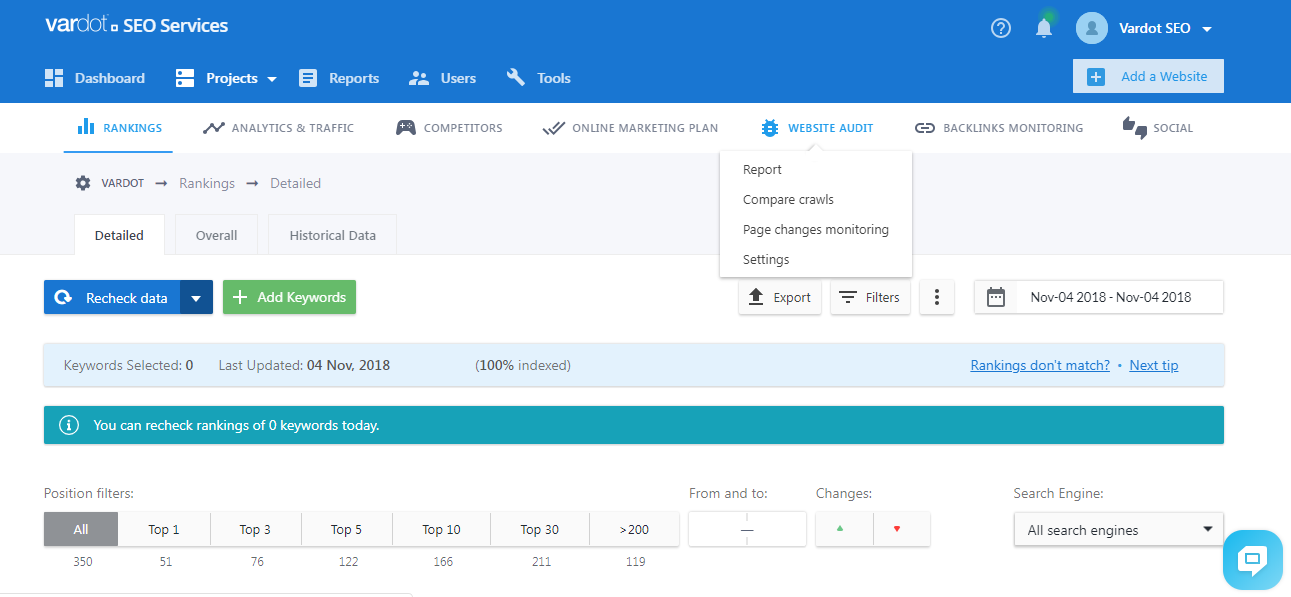 OUR ADVICE:
You can avoid all the hassle of on-site SEO by building your website using
Varbase
.
Varbase builds digital experience platforms that are SEO ready from the moment you launch.
Google Mobile-Friendly Test
Another effective and free tool provided by Google is the Mobile-Friendly Test.
People are increasingly browsing and searching on-the-go to the extent that Google will punish websites that are not optimized for mobile behavior.
Earlier this year; Google announced that they started migrating websites that follow best practices for mobile-first indexing.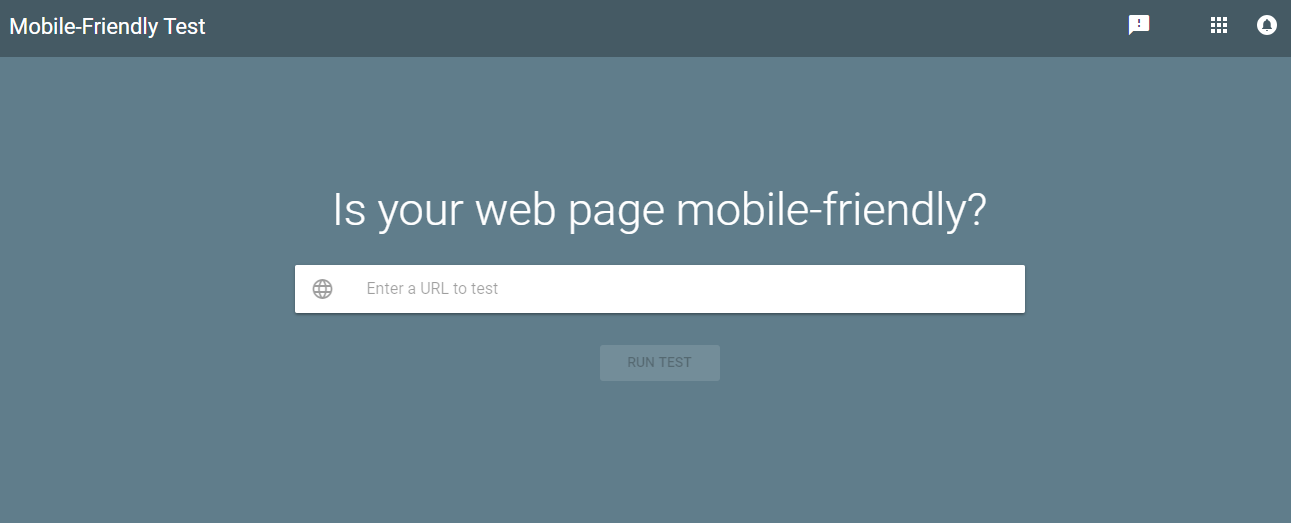 Simply enter the desired URL and run the test.
The test will analyze how optimized your website is for mobile users and identify any performance issues that require your attention.
AnswerThePublic
Being able to get a hint about the context of intent and emotion behind the search queries of your target audience is critical to publishing effective content.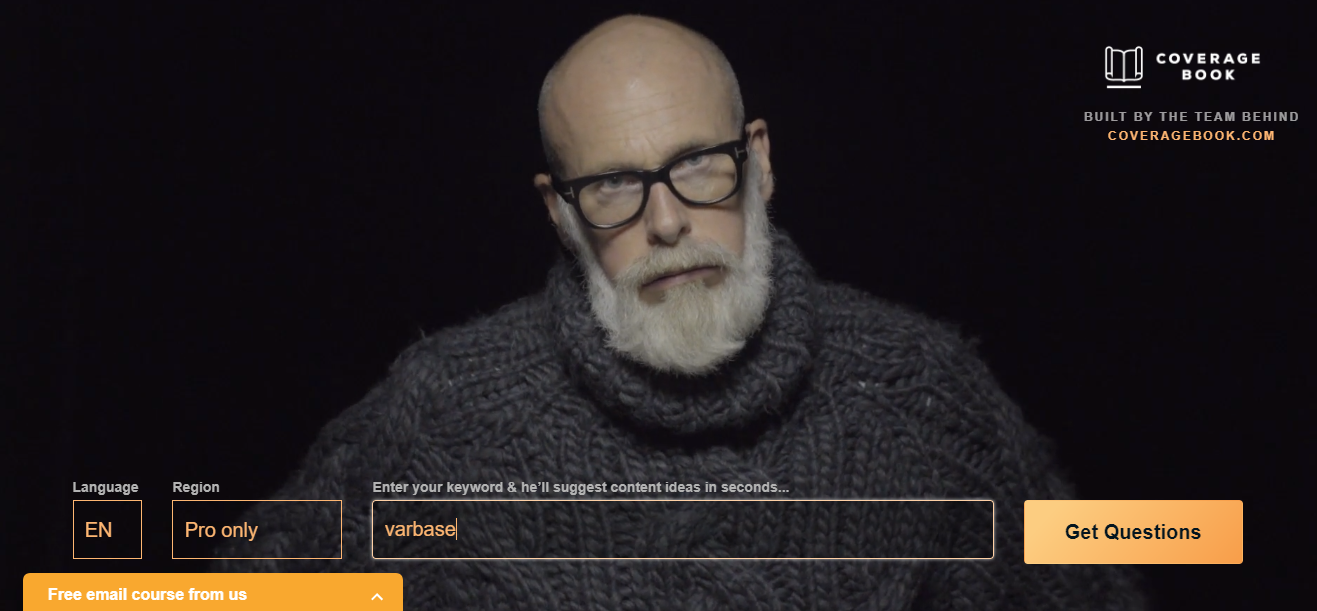 The tool auto-suggests recommended insights from both Google and Bing for almost every keyword you can imagine.
This enables content marketers to optimize their content in a more relevant and search engine optimized manner.
AnswerThePublic is one of my favorite tools and I highly recommend it to any content marketer that is seeking guided inspiration.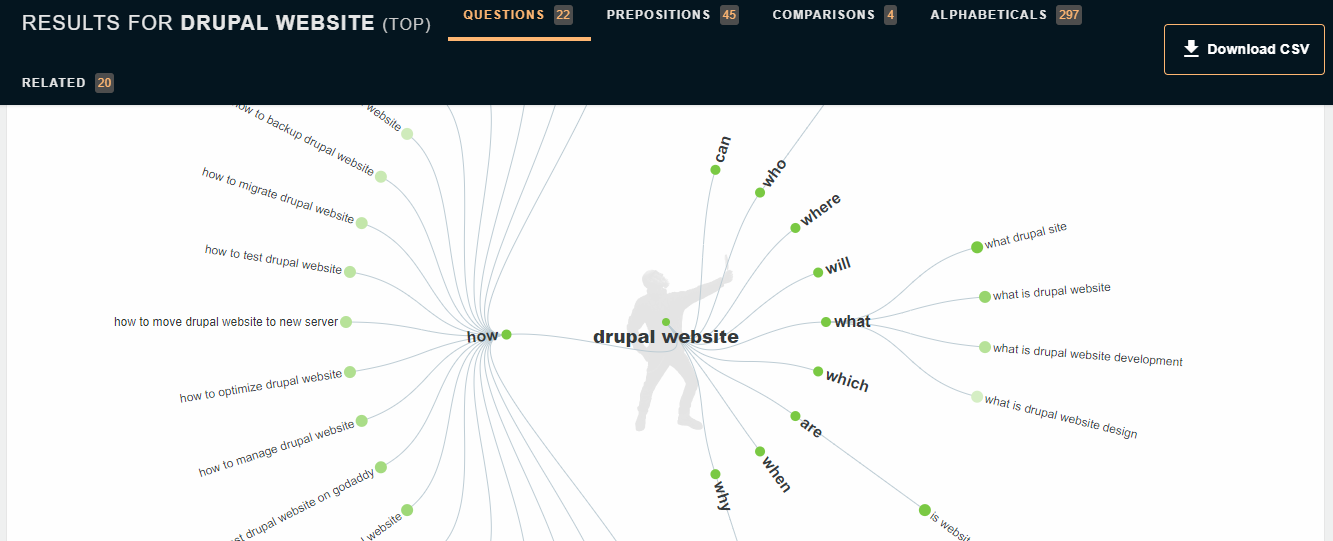 AnswerThePublic is available for free but can be unleashed by going for the PRO plan that grants unlimited multilingual search, localized results based on regions, hi-res images and the ability to save reports to name but a few for just under $50 per month.
Google Search Console
Google will reward websites that offer a consistently great digital experience to searchers.
A great way of guaranteeing that your website is up to par with Google's best practices is done via monitoring Google Search Console.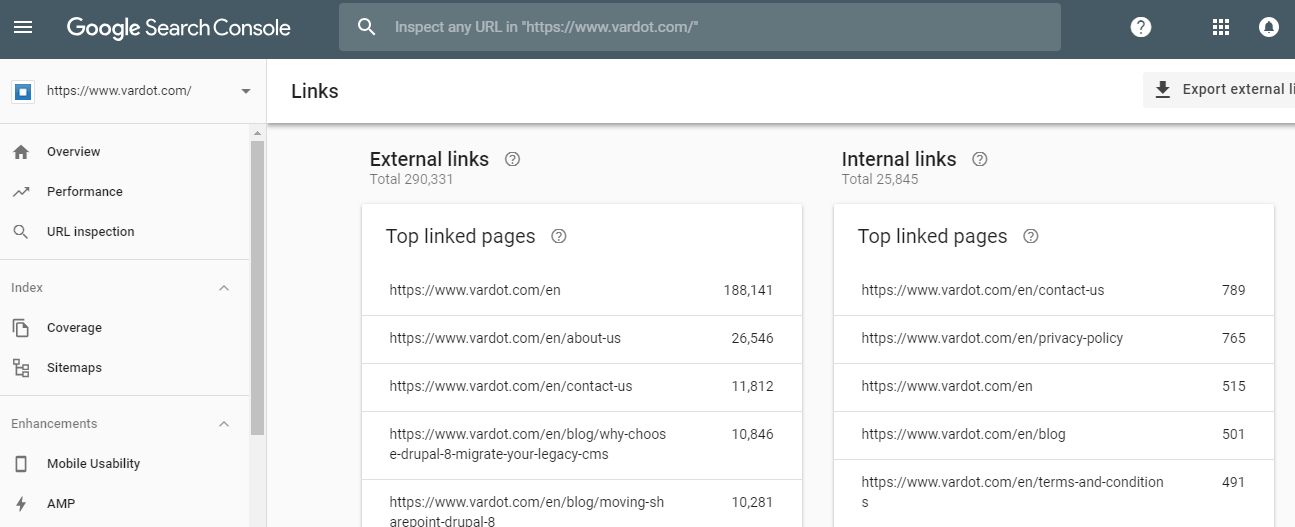 From keyword performance to identifying which are your most linked web pages and testing mobile usability; Google's Search Console platform allows you to monitor the performance of your website on Google Search.
We can easily identify the web pages with errors and what exactly went wrong in detail which enables us to address these issues quickly and efficiently.
TIP: If Google Search Console asks you to fix something... trust me, just go fix it.
Additionally, we use the Search Console to identify our most popular traffic sources and web pages to personalize and enhance our content marketing efforts as much as possible.
While Google Analytics may be more thorough and in-depth, Search Console doesn't demand the same learning curve.
Simple to monitor and easy to navigate.
Google Search Console is free to use and highly recommended, especially for beginners.
Other Reliable SEO Tools
I realize there are many amazing SEO tools out there, but the above are my personal favorites as they combine what I look for in a tool: Simplicity, flexibility, and effectiveness.
I will be compiling the best SEO tools by expert valuation before the end of the year, so do let me know which tool is your favorite and why in the comments below.
Search Engine Marketing
SEO
Marketing