Vardot Shines With 5 Awards At The 2023 SIIA EXCEL Awards
July 1, 2023
Vardot is proud to announce that our customers' projects have received outstanding recognition at the Software & Information Industry Association's (SIIA) EXCEL Awards. These prestigious awards celebrate excellence in website design, redesign, and overall digital experiences. The ceremony, held June 27 in Washington, D.C., showcased the remarkable achievements of our clients.
Built on the powerful Drupal CMS, these award-winning projects exemplify the high-quality solutions that Vardot delivers. We are honored to have played a part in our clients' success and are delighted to see their impactful work acknowledged.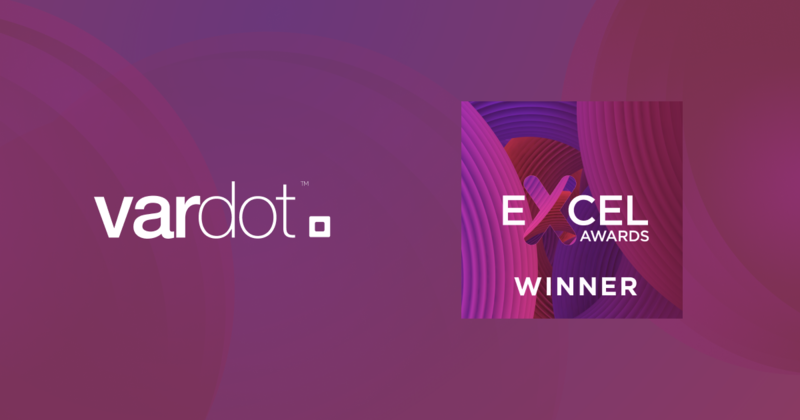 "We are thrilled that several of our customers were recognized in SIIA's EXCEL Awards," said Mohammad Razem, CEO at Vardot. "This win is a testament to our team's hard work and dedication to delivering exceptional software products and services that meet the evolving needs of our clients."
We are honored to announce that we have been recognized as one of the winners at the prestigious awards ceremony, where the company was honored with five awards in the domains of Website Excellence, Redesign, and Design. This recognition further solidifies Vardot's position as a front-runner in delivering exceptional Drupal-based projects and confirms our unwavering commitment to delivering high-quality, visually stunning, and impactful websites that meet the needs of a diverse range of clients, from international organizations to media outlets. 
Among the notable award recipients is the UN Refugee Agency (UNHCR), which received a well-deserved award for its outstanding website. Vardot's collaboration with UNHCR has exemplified the power of technology in amplifying the agency's mission and raising awareness about the global refugee crisis.
In a remarkable collaboration with United Nations Water, Vardot was proudly honored with yet another award, acknowledging our exceptional design work on their website. By closely collaborating with the client, understanding their objectives, and engaging with their target audience, Vardot successfully transformed United Nations Water's online platform. This transformation has enabled them to effectively convey their crucial message of water conservation and sustainable development, garnering well-deserved recognition and praise. Our shared effort and commitment to excellence have truly made a positive impact!
Education Cannot Wait (ECW), an organization dedicated to providing education to children affected by crises, also received an award for its redesigned website. Vardot's partnership with ECW has yielded a user-friendly and visually appealing platform that empowers the organization to reach and engage its audience more effectively, furthering their noble cause.
Additionally, States Newsroom secured a prestigious award, highlighting Vardot's remarkable website excellence expertise. The collaborative effort resulted in a visually striking and highly functional website that has elevated States Newsroom's online presence and positioned them as a trusted source of news and information.
These awards serve as a testament to Vardot's commitment to delivering exceptional digital experiences and our dedication to pushing the boundaries of digital innovation. We are immensely proud of our customers' achievements and grateful for the opportunity to contribute to their success.
As we celebrate these accomplishments, we remain focused on our clients' needs, striving to deliver transformative solutions that drive impactful outcomes. Drupal continues to be a driving force behind our projects, enabling us to create visually stunning and impactful websites for organizations across various sectors.
At Vardot, we are honored to work with such remarkable clients and look forward to continuing our journey together, delivering innovative digital solutions that make a difference.
 
More News
PRESS RELEASE
May 13, 2018
PRESS RELEASE
May 7, 2023