Modern American School
Superior education experiences rely on Drupal.
Image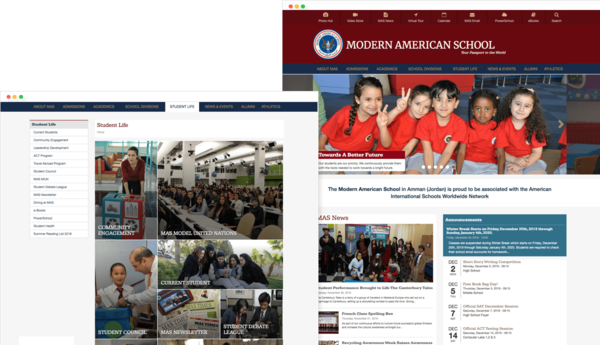 The Modern American School is a leading learning institution with a mission, to nurture generations of global thinkers and responsible citizens through their global curriculum. Vardot designed and developed the Modern American School's website, and continues to provide support and maintenance.
Creating a Web Experience
While most visitors quickly fell in love with the new design and look, the site has a lot more to offer with its new functionalities targeted for a more digitally advanced generation of visitors. With a special focus on responsive mobile-friendly design, the site was structured to meet usability web standards and proper user-friendly navigation. The site also meets international web standards and performance on multiple browsers and devices. 
At the same time, we optimized the benefits of Drupal to provide MAS with easy to use Content Management System so that they are able to seamlessly update the website content. The website is a huge step forward in allowing parents, students, and visitors to stay updated on news, events, and activities taking place on campus. With a new search functionality and streamline student registration process; visitors can immediately register to be a part of the MAS family. 
And after learning all about the study programs, activities, travel abroad, facilities, and events (and who can forget the tasty lunches) we were ready to go back to high school and register ourselves.