Cuting Edge Laxurious Experiences
Makarem Hotels, Guaranteed Performance and Luxurious Experiences.
Image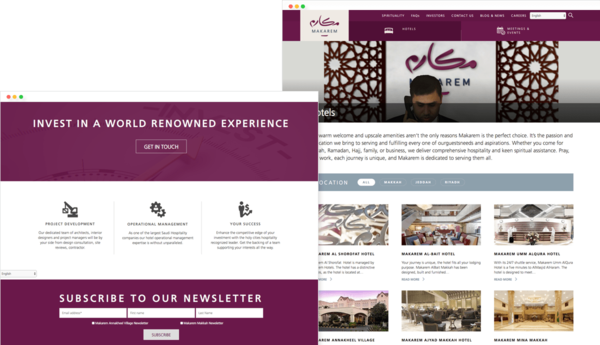 Makarem hotels stand well above their competition due to our commitment to addressing the individual needs of each one of our guests. They have carefully paired the epitome of international standards with world-renowned Islamic hospitality.
Vardot built a multilingual site with full social media integration. We also structured the content and developed an easy editable CMS that is well optimized for search engines. 
Image