A powerful horse marketing and search tool, ProEquest is the largest community made for professionals, by professionals.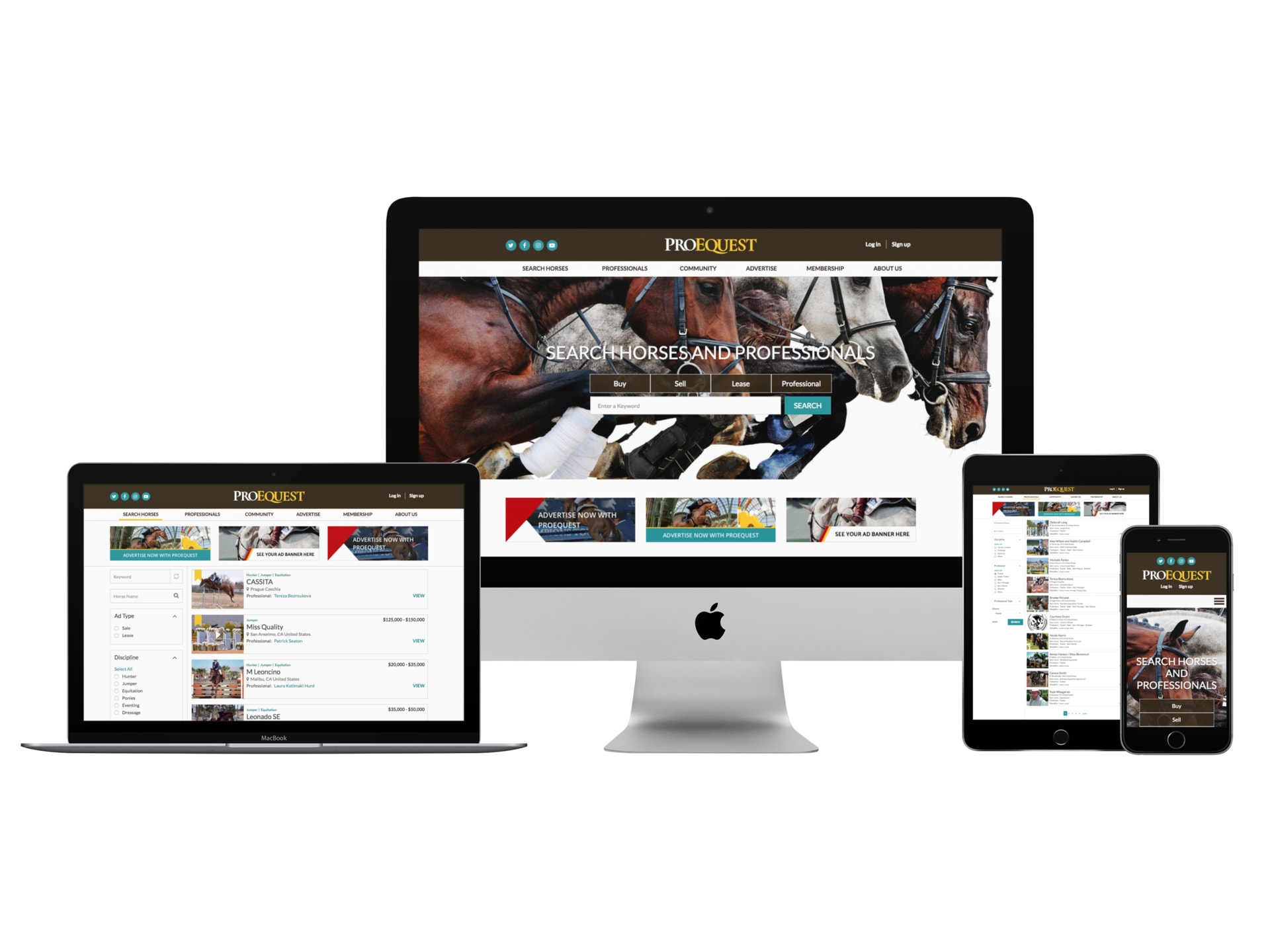 ProEquest is a single, easy to use a members-only site that helps you find everything from your perfect horse to the latest news that matters to you.
ProEquest eliminates irrelevant sale horse posts from unproven sources, the need to sift through endless listings, and the tedious process of spreading the word about your horses and services one person at a time.
Until ProEquest, an effective networking tool that connects equestrian professionals worldwide just hadn't existed.
ProEquest professional members receive full access to ProEquest.com. Only members can post horses for sale, creating the best sale horse database available worldwide.
However, anyone can view horses, search ProEquest by region, trainer or horse, read the latest in show jumping news, and interact with the powerful ProEquest social media community.
Delivered Goals:
Using Varbase; we delivered on all the goals and requirements that the client desired:
Upgrade: ProEquest needed to upgrade their website from Drupal 6 to Drupal 8's latest tech, solutions, modules and features in order to revamp the digital experience they are promising their users.
Migration: Migrate all data and content for the platform.
Integrate Secure E-Commerce: ProEquest needed to integrate a secure and user-friendly payment procedure (authorize.net)
Mobile-First: To optimize the benefit from the enhanced features and solutions that Drupal 8 offers a mobile-first digital experience for users.
Advanced Search: To create a powerful search engine that is a for the users and content of the platform. Users must be able to save their preferred search criteria in order to receive relevant alerts regarding their search.
Search Engine Optimized: The new marketplace would focus on content marketing for the specific target audience that needs to be reached. Hence, a blog was introduced which makes SEO an essential aspect of marketing efforts.