The Amman Stock Exchange (ASE) was established in March 1999 as a non-profit independent institution; authorized to function as a regulated market for trading securities in Jordan.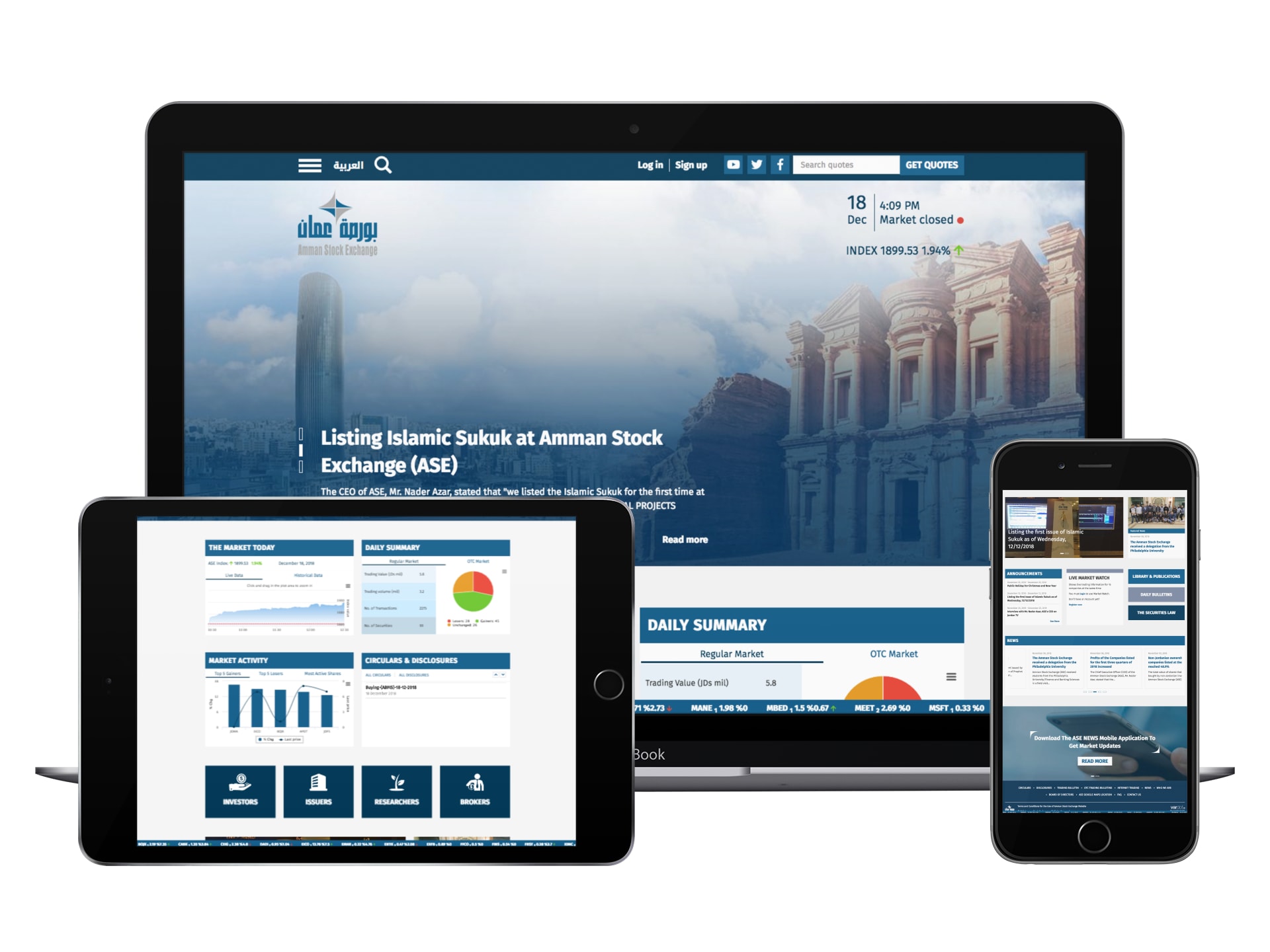 Client Requirements:
Migrate: The previous Amman Stock Exchange (ASE) website was built using Drupal 6 and the client (ASE Company) approached Vardot to upgrade the website to Drupal 8 in order to revamp the platform outdated features.
Upgrade: The ASE Company were already impressed with Drupal's best-in-class security in addition to the simple and user-friendly CMS which made the decision-making process regarding opting to stay with Drupal and upgrading the platform to Drupal 8.
Real-Time Experience: Another requirement that we needed to deliver perfectly was the ability to display live market data in real-time; eliminating latency was paramount to ensure that the real-time data was in fact real-time.
Our Recommendation:
Personalized Integration: We wanted to integrate both Data & Feeds modules together to better match and deliver the business needs of our client's platform; that took a while considering that the Feeds module is usually integrated with Drupal entities only.
This integration ensured that the performance and speed of the platform will be optimized.
Enhanced Experience: We presented a number of relevant Drupal 8 features (e.g. Charts) that the client found to be impressive and a definite upgrade to their vision of what the digital experience they wanted to present for their users.
Varbase: The client was further impressed by the fact that we will be building their new digital experience using Varbase which will guarantee that the development time will be significantly shorter.
Outcome:
A multilingual website that includes both Arabic and English languages for a more diverse target audience.
A mobile-first digital experience.
A visually-appealing and user-friendly digital experience with defined user journeys for the relevant user personas.
A highly secure platform upgraded to benefit from D8's security features
Would you like to transform your own business into a winner in the digital world?