8 Essential Digital NGO Needs
Firas Ghunaim
October 4, 2018
Online behavior forced a wave of digital transformation across all industries and NGOs are no different.

Most NGOs, nonprofits, and charity organizations have limited resources. They cannot afford the luxury of not changing with times to meet the standards set by their potential donors.

Even globally recognized NGOs such as the United Nations-affiliated UNRWA stepped up their game and upgraded their donation platform.
Bridge the Gap Between You and Your Clients' Experience
Get a Free Consultation on Boosting Your Donations.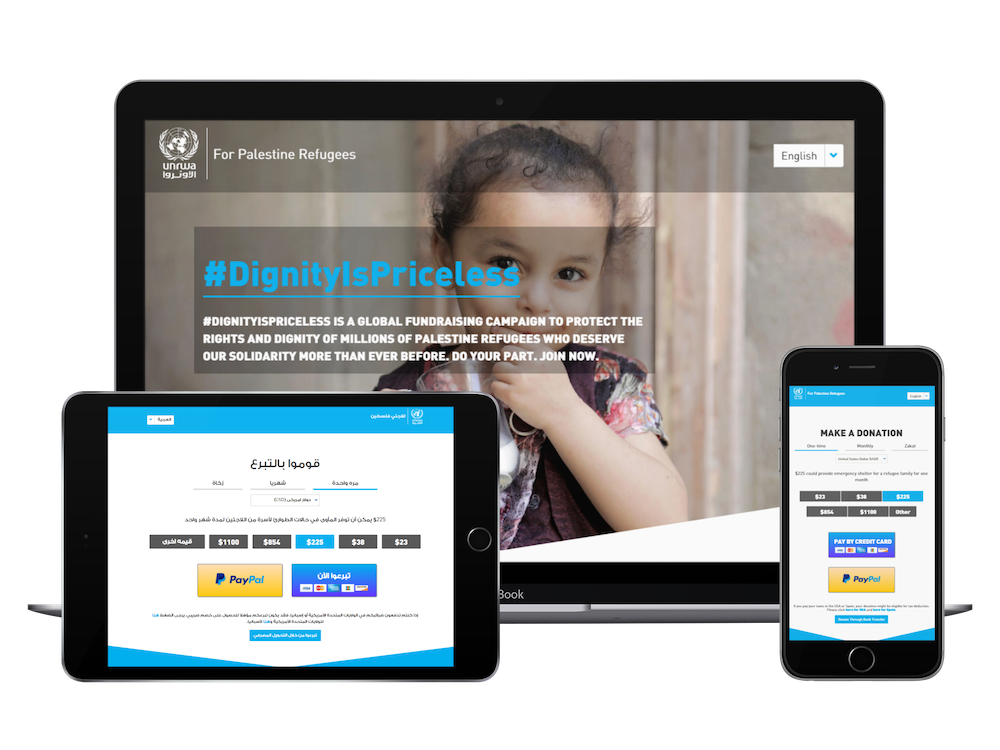 You may have a variety of goals for your NGO's or charity organization website:
 
Build a community
Spread awareness
Increase volunteers
Collect donations
Promote cause-related campaigns or events
 
But the fact remains that in 2018 and moving onwards; donors demand a digital experience that reflects value, trust, and credibility.


Here are 8 essential requirements to set up and sustain a digital NGO experience:
Know your online audience
The basics never change. Human behavior is simple. We return to what we enjoy and turn our backs to frustrating experiences.
The same applies to your NGO's digital experience...

Your NGO must focus on becoming user-centric.
Besides making or breaking your NGO's mission digital success; understanding what motivates your target audience' online behavior enables you to:
Plan and build strategically.
 
Communicate in an effective and relevant manner.
 
Build a personalized and highly engaging digital experience.
 
Save resources and time due to focusing on digital efforts that produce actual desired results.
To find out what your target audience expects from your NGO's digital experience you can:
Consult your own direct experience in the field to inform your decisions.
 
Analyze the current NGO's database of supporters and community members to gain a high-level understanding.
 
Create focus groups, surveys and interviews with current supporters to gather direct insight that can be segmented.
 
Review relevant online sources and statistics reports regarding the nonprofit sector and online behavior.
 
If you currently have a website; review your audience behavior on Google Analytics is possible.
"Fifty-four percent of the global donor community prefers to give online via credit or debit cards." – 2018 Global Trends in Giving report
Gathering enough data will enable you to develop segmented persona reports that can give you crucial insight into each persona group of your target audience:
What motivates their online behavior at different stages (e.g.) entering or abandoning a site.
 
What they expect or hope to gain from an NGO digital experience.
 
How they prefer to be engaged, how often and their favorite content formats.
Learning who your audience is and how your nonprofits' community is segmented based on preferences, age, gender, and other relevant factors will determine the digital experience you need to develop for your NGO's online platform.
TIP: It's an ongoing process! Updating your persona profile reports in an ongoing manner will ensure that your digital team sustains effective communication across all channels.
Experience Mapping
The shift in online behavior has forced entire industries to refocus their services, operations, and entire organizations to be "customer or user-centric".
This is called digital transformation.
The journey your target audience will undertake in discovering, accessing and engaging with your content needs to be mapped and carefully planned.
Fail to define your users' experience journey and you might as well pack it in. 
So, where do you start? 
Establish Goals First. (e.g.) "I want my visitors to sign up to our potential donors' mailing list."
Identifying the aforementioned goal allows you to ask the right questions that will shape your NGO's digital experience:
Why would online users bother with registering themselves to your list?
 
How and where do I gain their attention?
 
Which cause or causes are relevant to them?
 
Have they donated online before? Are they skeptic?
 
How much does security matter to first-time visitors who never donated online before?
 
What content or websites do they usually follow for relevant news to my NGO's mission?
Such questions can inform your content marketing plan when communicating with for example the "first-time visitors that never donated online before" group of the audience.

You'd be able to identify on which channels or platforms to find them, gaining their attention with what particular content and how to interest them enough for them to visit the appropriate landing page on your website.

Now that you've designed a blueprint for an effective digital experience that aligns your NGO's mission goals with the needs of your target audience; you are able to create a relevant content marketing plan.
Flexible Content Management
Your NGO's mission promotion and marketing success will entirely depend on how engaging your digital experience is.

Such experiences consist of a variety of content formats relevant to your target audience (e.g.) videos, articles and etc.

Creating engaging and informative content is the best way to interact and encourage people to visit your site repeatedly.

The content you identified as relevant will inform you which content management system (CMS) your nonprofit organization will need to ensure the success of your marketing.
Content marketing related factors to consider when choosing a CMS:
 
Ease of use: Is the CMS user-friendly enough for a non-technical staff?
 
Reach: Will the CMS enable me to reach international and foreign audiences?
"Thirty-one percent of donors worldwide give to organizations outside of their country of residence" – 2018 Global Trends in Giving report 2018
Search Engine Optimization (SEO): Will the CMS enable us to easily create ready on-site SEO pages and content?
 
Performance: Will the CMS performance falter due to tech issues or workload?
 
Flexibility: Can the CMS handle all content formats easily without the need for technical expertise?
 
Integration: I want to automate my marketing. Can I integrate other essential marketing tools, social media and CRM solutions with the CMS?
IMPORTANT! Most NGOs don't have a dedicated IT department of technical staff to speak of; so, opting for a CMS that allows you to create, publish and distribute content in a very efficient and user-friendly manner is essential.
Drupal is an open-source supported CMS that focuses on saving your marketing team's time and amplifying your reach via on-site SEO enhanced features.
Mobile Responsive Design
Mobile is no longer a trend.

It has become the norm and is continuously adopted as the default viewpoint of interaction with any website or digital experience.

Google rewards websites the offer digital experiences on mobile by boosting their ranking on their search engine results pages (SERPs).

If you don't have a mobile digital experience or even if your mobile performance is not up to the standards set, Google will downgrade your rankings as it considers your website to be of no value to users.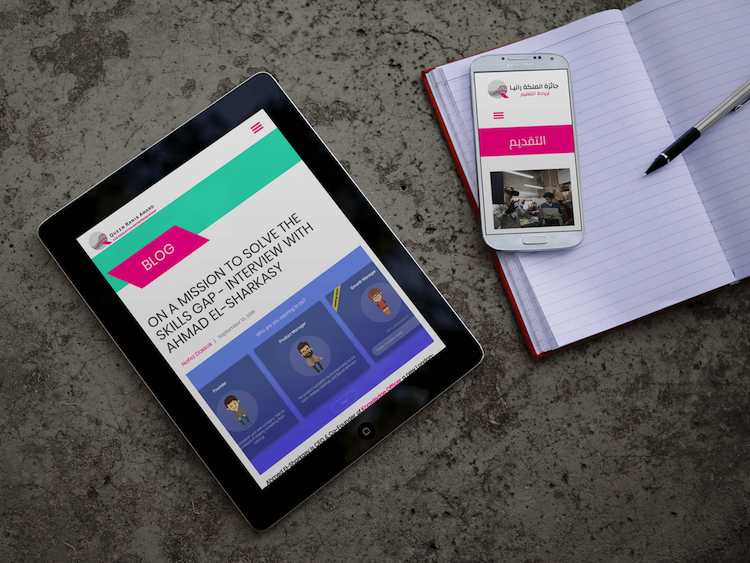 Simply put, if your NGO doesn't offer a mobile-first digital experience to your target audience; you might as well not exist.
Scalability
Without the ability to scale you defeat the very purpose of an NGO or cause-related campaign: Growth.
 
Scenario A: You are doing great. Objectives are being met. New and bigger goals are set. Traction is increasing. Traffic and support getting larger quickly. 

Suddenly; your website cannot handle the traffic and load.

Your website becomes slower, performance quality suffers and along with it, your visitors become increasingly frustrated.

While you are assessing your available options to upgrade quickly... online visitors decide you are no longer worth the frustration.

The alternatives are expensive and will take a longer time to deploy. 

You lose.
Scenario B:
You
invested in a CMS
that enables a digital experience that can scale along with your growth needs hassle-free.

You can easily create, manage, distribute and personalize content for the growing numbers and traffic in a sustainable manner.

Better yet; you still have a CMS that can only make your digital experience more effective while avoiding any performance-related issues. #winning.
Integration:
Scalability issues include considering integration.

The more traffic you get, the more appealing marketing automation tools would seem to you.

You will need your digital experience to be immersive and engaging from A to Z across all communication channels (e.g.) social media, email marketing, PPC ad campaigns and etc.
"Facebook remains the platform that most inspires global donors to give (56 percent), followed by Facebook-owned Instagram (20 percent) and Twitter (13 percent)." – 2018 Global Trends in Giving report
Security
A major indicator of a worthy NGO is its commitment to nurturing trust, earning credibility and overall security.

Donors will not be encouraged to donate or even visit a nonsecure NGO website if the digital experience doesn't showcase a sense of transparency and security at the same time.
"Ninety-two percent of donors believe organizations should prioritize data security and encryption technology to keep their contact and financial information safe." – 2018 Global Trends in Giving report

There are various aspects of making your visitors and potential donors feel secure. Here a few key best practices:
Do you update your platform regularly?
Do you post recent news?
Do you share real-life case studies and reports on your mission progress?
Do you have a legit address clearly displayed?
Do you have SSL certification?
Do you have a clear About webpage that displays credentials?
Do you post testimonials from other donors?
Do you have a clear donation process that offers receipts in return?
Do you provide a clear idea of how volunteers or donations make an impact?
Can visitors connect with your staff easily anywhere from the site?
Is the website itself properly designed and developed?
Even a minor technical issue that delays page load by a mere second can damage the image of your NGO's digital brand and repel potential donors.
Forms
A seamless digital experience across all devices and web browsers is a non-negotiable condition. This applies to all features on your website.

Interactive forms are an essential feature of an NGO's digital experience that is aligned with mission priorities such as donations.

They are quick, simple and much more convenient to fill out. Providing a reliable webform feature will ensure a much higher number of registrations and completed forms.

Expecting your visitors and potential donors to download, print and fill out PDF forms was realistic a few years back.

Not anymore.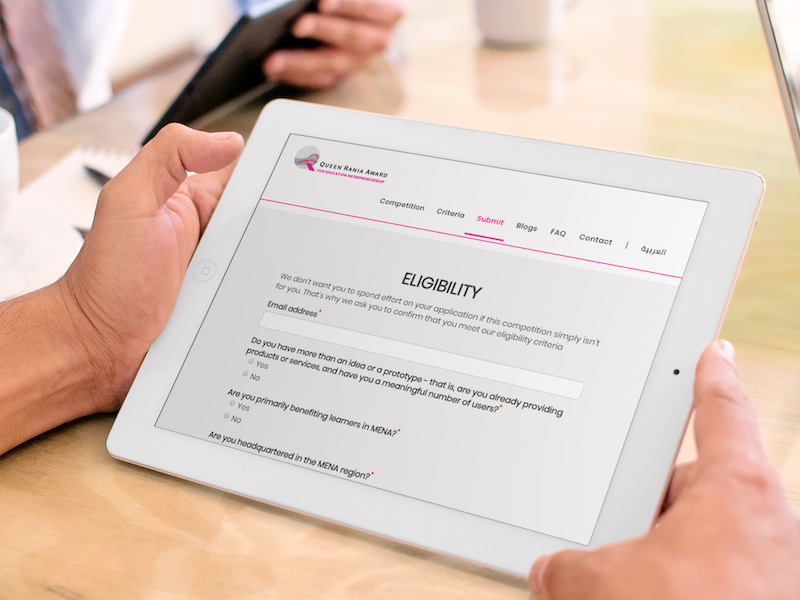 You can use forms to:
 
Accept donations
Register community members and supporters
Increase newsletter subscriptions
Target and personalize content marketing
Create and offer useful insight, resources, and tools
Invite community of donors to social and cause-related events
Build a relationship with potential advocates and volunteers
Create monthly personalized and structured donation campaigns
 
Remember that your visitors will expect that they will be able to complete forms just as easily through their phones.
 
We crafted a number of NGO digital experiences that enjoy the best forms modules thanks to Varbase, our innovative platform builder.
Ongoing Support

Crafting an effective digital experience for your users and potential donors is one key aspect.

But as with anything else, if you don't evolve and adapt to the advancements and changes happening in your industry, you risk following behind and losing credibility among your base.

You may ignore the need for ongoing support, but you will come to regret the cost of keeping up when you realize that you need to build another platform with entirely new essential features for your charity.

We highly recommend that you build your NGO platform using a content management system supported by an open-source community of developers to guarantee an unlimited capacity for improvement and customization that will ultimately enhance your digital experience.
Need Reliable Website Support?
Explore Your Opportunities for Growth Post-Launch by Downloading Our Datasheet.
NGOs MUST invest in a digital experience
REALITY CHECK: Resources are limited for any charity organization; opting for ready-made NGO website template providers is an understandable decision.

They may be cheaper and look attractive but they are not practical.

Being satisfied with short-term answers is not a risk. It's a mistake. An expensive one.
Ready-made NGO website templates will not offer you the flexibility you desire in terms of crafting a personalized digital experience in that handles all the aforementioned content formats.

With such templates; you will be limited in your bid to customize your content, user experience and more importantly; scalability.

You must decide regarding how or what it takes to build a digital NGO platform that provides an effective digital experience and drives donations in a secure manner.

What it really comes down to is that digital experience covers the range of interactions that people have with an organization at every touchpoint, and many of those are enabled by web content management systems that organize content and deliver it.
We are more than happy to audit your NGO platform's performance for free. In the meantime, you can learn more about our success stories with nonprofits here.
Marketing
Drupal 8
Digital
Web Design
Website Launch
Design & User Experience
Multilingual
NGO