IDTag
A complete eCommerce UX and CMS.
Image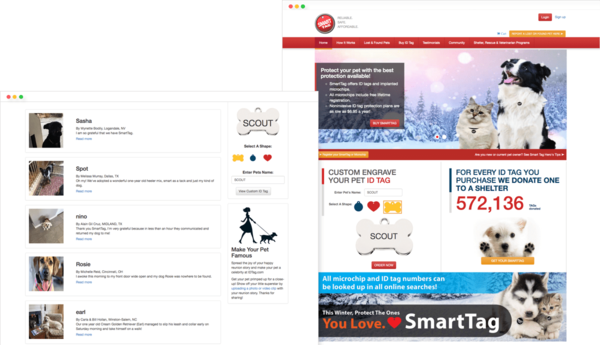 IDTag is the leading provider of pet identification and protection products in North America. After years of product development and extensive testing, the company now offers the most comprehensive recovery system available to ensure the safety of your pet. It has been a leading provider of pet-related products for more than 10 years and is distributed in more than 15,000 retail locations in the US and in 23 countries around the globe.
Process
Vardot fully develops the IDTag site with a variety of modules and features that allows users to purchase products and subscribe to pet protection services. The platform is built combining Drupal and Magento, an e-commerce platform, providing the IDTag team complete management of their online store. Flexibility was addressed so that the site easily scales as the project grows. Vardot integrated the system with automated subscription and SMS services.
IDTag continues to work with Vardot to revamp the user experience of the site and determine changes that will help to increase ROI. After all, we are here to help businesses thrive.