Eliminating Silos for Rich Media Content Publishing for WSSCC
An intelligent mobile-first website, and reliable hosting on Platform.sh for Water Supply and Sanitation Collaborative Council (WSSCC)
Image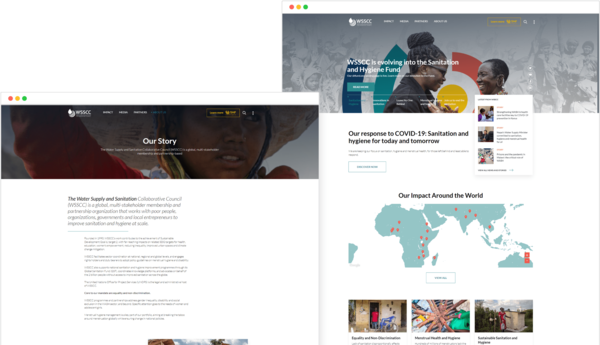 The Water Supply and Sanitation Collaborative Council (WSSCC) is a global, multi-stakeholder membership and partnership organization under the United Nations Office for Project Services (UNOPS), that works with poor people, organizations, governments, and local entrepreneurs to improve sanitation and hygiene at scale.
Founded in 1990, WSSCC's work contributes to the achievement of Sustainable Development Goal 6, target 2, with far-reaching impacts on related SDG targets. WSSCC also supports national sanitation and advocates on behalf of the 2 billion people without access to improved sanitation across the globe.
WSSCC has developed a new communication and digital strategy in a bid to align with the best practices expected of leading digital experiences in an increasingly digital world. 
The WSSCC contracted Vardot to design, develop, launch, host, and maintain their new Drupal 8 platform which will play a central role in this strategy. The new website was launched in July 2020.
Project Highlights:
Full mobile-first redesign and website branding extension
Newsletter integration through MailChimp
Integration with Sharepoint CRM
Interactive Google Maps integration (Maps JS API)
Automated migration of content from WordPress legacy CMS of over 10,000 node pages, tags, and media files.
Ongoing LTA (Long Term Agreement) to support, enhance and retainer the web
Hosted on ISO27001 certified high-availability hosting provided from Platform.sh
Maintenance, Hosting, and Support
While Vardot worked on building the new WSSCC Drupal 8 platform, we provided the WSSCC with reliable hosting on Platform.sh for their legacy WordPress CMS and a dedicated team to provide essential ongoing support and needed upgrades to ensure that the WSSCC doesn't suffer any unnecessary disruption throughout the project delivery process.
Image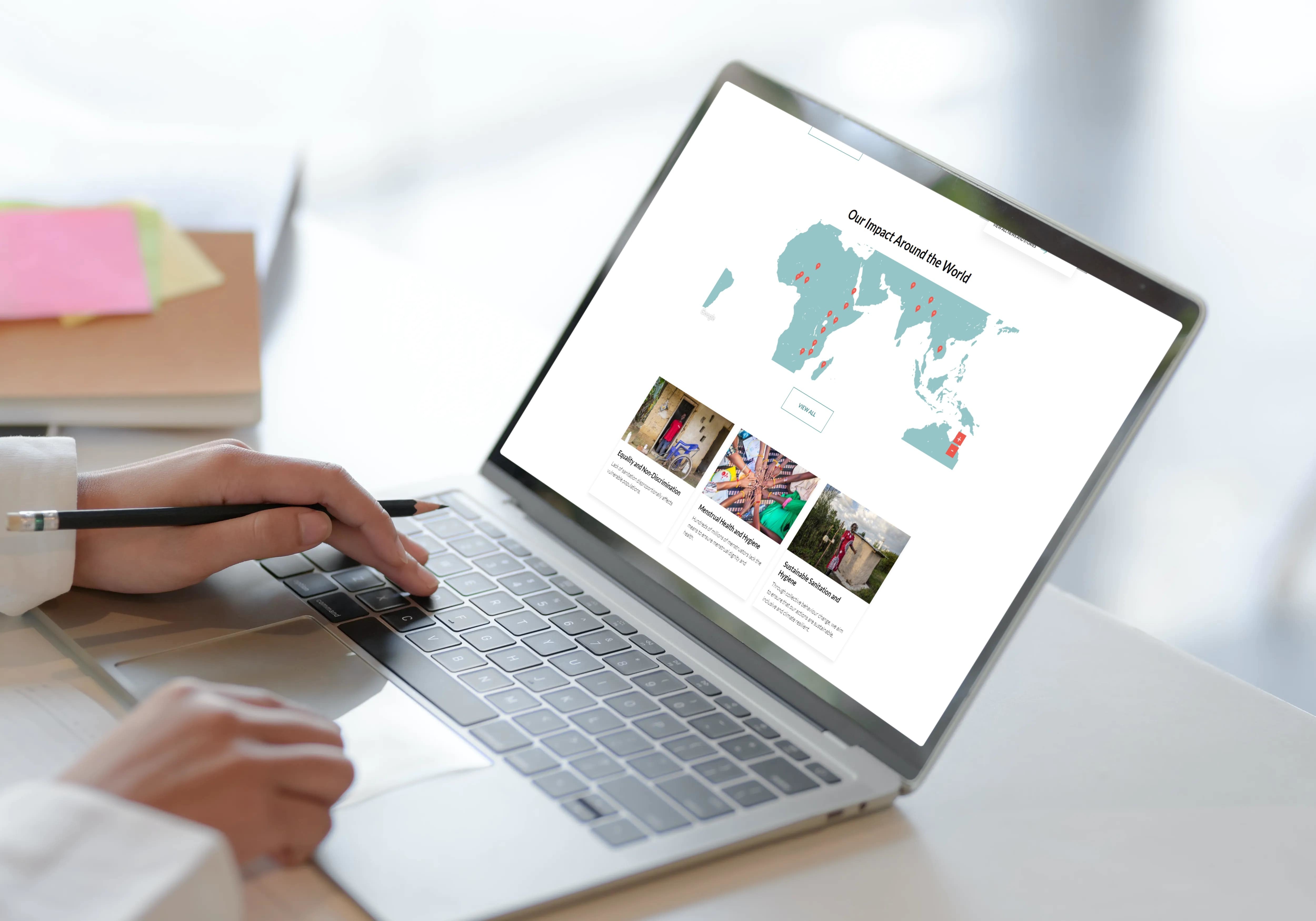 Information Architecture and Design
Vardot's focus was to first redesign the WSSCC website to make it more visually appealing, clearer, and more consistent with the organizational identity. 
The design was implemented after a discovery workshop held with UNOPS/WSSCC staff. The workshop included persona development, draft wireframing, and structuring of the website.
Vardot's objective was to create an intelligent mobile-first design for the new Drupal 8 website taking into consideration all the feedback and data gathered to deliver an effective UI/UX for all users involved.
CMS and Development
WSSCC's new digital strategy objectives demanded that they upgrade their performance by migrating from WordPress to Drupal 8 in a bid to benefit from the necessary superior UX features and modules.
Vardot built the new Drupal 8 WSSCC website using Varbase - a Drupal 8 distribution kit - that enabled the development team to deliver a fully functional, scalable, and optimized digital experience platform to the client in record time.
The new Varbase CMS enabled the WSSCC to meet their marketing and technical requirements in terms of heavier and more frequent rich media content publishing.
Their new digital strategy and digital marketing objectives required that they eliminate silos between their marketing and technical teams which negatively impacted their ability to personalize their UX and platform in an ongoing and seamless manner. The content publishing workflow process built-in their new Varbase CMS is moderated via tiered permissions enabling the WSSCC marketing and technical teams to coordinate effectively with each other and no longer work in silos.
In addition to having offices, teams, and members across the globe; the WSSCC communicates with a global and diverse audience of website visitors. Therefore, Vardot built the new Drupal 8 WSSCC website to be search engine optimized for all languages whenever the WSSCC wanted to localize their content.
Hosting, Ongoing Maintenance, and Support
To this date, Vardot maintains and keeps the WSSCC website up to date by providing regular maintenance. The website is also hosted using Platform.sh.
Vardot provides support for WSSCC communication's staff to keep the website lively with new content, updates, and reflect needed significant changes on time.