EXCEL Awards Finalist - News From the States
The Challenge
News From the States brings together strong daily reporting and commentary from States Newsroom's affiliates, legacy partners and independent nonprofit content partners. Constantly updated, with curated featured stories and highlighted trends, it illuminates state government across the U.S. like never before.
States News needed a streamlined news website with a content management system that offers maximum control to add a large amount of content in a timely manner, making it accessible, reliable, and responsive to their audiences.
Our Approach
States Newsroom launched their groundbreaking site with design and development work from Vardot, bringing expert reporting from state capitals across the country in one place for the first time.
The platform integrates with 30+ state outlets, allowing for centralized access to articles that can be published and updated within minutes.
Manual content curation and automatic content categorization features are also included for a more refined and easily navigable experience.
Successes
States Newsroom's innovative site, developed with Vardot's expertise, offers a user-friendly interface and responsive design for easy access on any device. With seamless integration of content from multiple sources, the site sets a new standard in state capital reporting, already praised by readers and industry experts alike for its comprehensive coverage. Since launch, the site has reached over 600K readers, making a growing impact on the news in the United States.
Image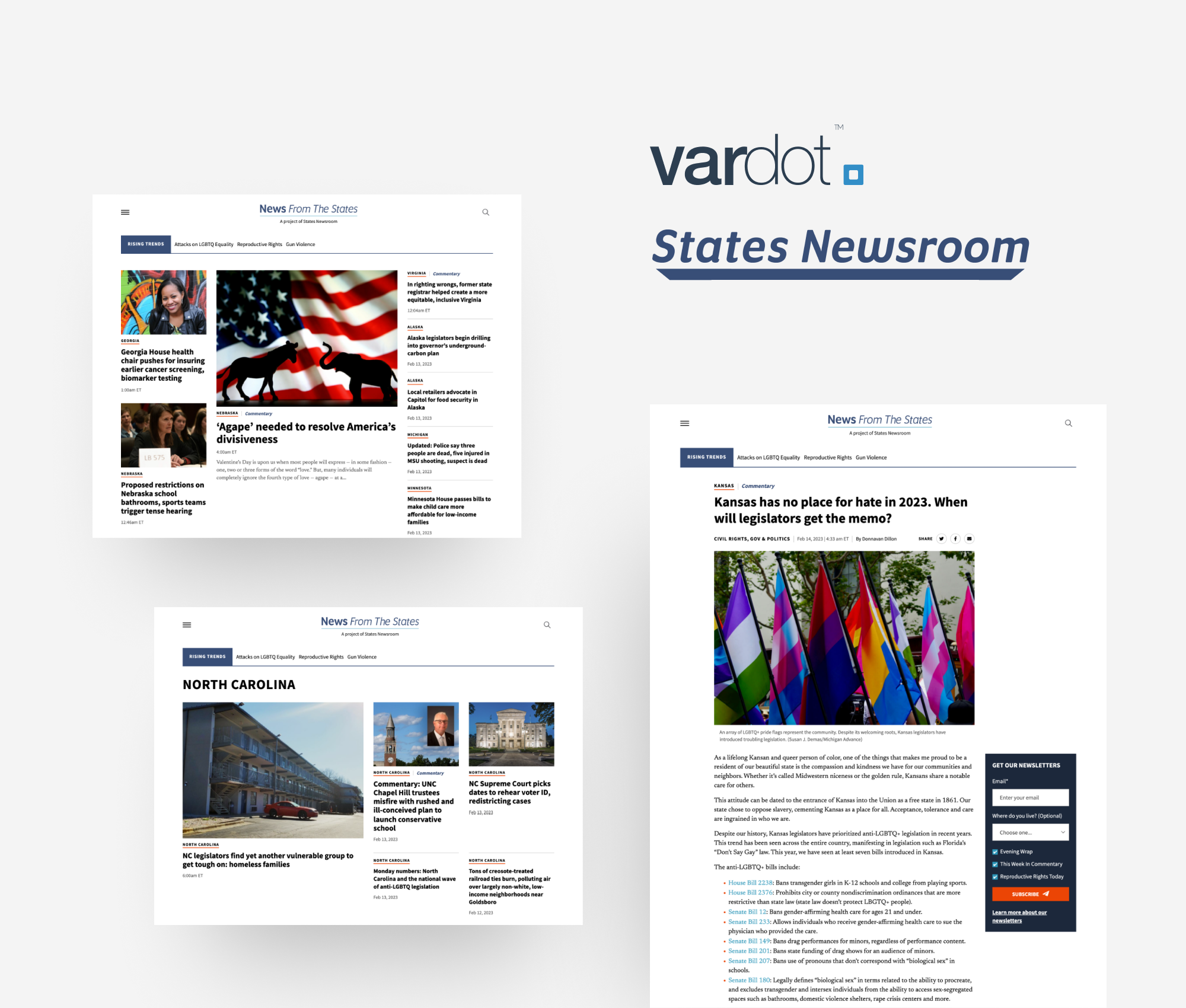 More News
PRESS RELEASE
January 24, 2018
PRESS RELEASE
October 13, 2021