Google SEO - What Google Looks for in a Website?
Firas Ghunaim
February 28, 2019
People prefer to not be distracted and opt to only engage with brands that are worth their time. In other words, they want an experience.
One that is at least, convenient and hassle-free.
Being hassle-free starts with the first interaction a potential lead has with your digital presence. If you cannot be found, you might as well not exist.
Search engine optimization is about being consistently accessible and valuable to generate relevant traffic to your website.
There are 2 ways to generate traffic via search engines; paid and organic. If you've got money to burn there is nothing wrong with paid advertising. This article is not for you.
However, if you'd rather outsmart than outspend your competition, read on.
What is SEO?
To get traffic to your website, you need to be discoverable.
Unless referred to by a friend or a variation of word-of-mouth; people will naturally search and click on the top results offered by search engines. They don't bother about looking further beyond the top half of the first page.
If you are currently asking yourself; how can I possibly hope to reach Google's first search results page? Fret not.
The concept of mastering Search Engine Optimization (SEO) and Search Engine Marketing (SEM) is foreign to at least twice as many people who claim to understand them.
However, what you should be wary of is the fact that your target audience will ignore your marketing efforts if your digital business doesn't deliver the experience demanded by them; and SEO is a key ingredient that makes or breaks your digital fortunes.
I cannot emphasize this enough... 
SEO is simply about making sure search engines like Google do not condemn your content and website as sub-standard. If that is sadly the case with your current website, you will find that Google is good at hiding trash to not offend their dear searchers.
On-Site / Off-Site SEO
Rule #1: Don't start promoting (especially if you're paying for it) unless you are 100% certain that your website is built for the intended user.
Do not promise a user experience that doesn't exist. Spending money on paid traffic will only purchase you an equally impressive bounce rate plus the fact that bouncing users normally never return.
Search Engine Optimization starts during your website development. You need to make sure that your digital presence offers a relevant and satisfying digital experience for your target audience.
This is what is referred to as on-site SEO; constantly optimizing your website performance, content, and aspects that are all under your control in a bid to sustain an effective digital experience across all devices.
Off-Site SEO refers to all marketing tactics necessary to promote your content such as inbound marketing, pay-per-click (PPC) advertising, and social media marketing.
How Do I Rank Higher?
The easiest way to start is to conduct a situational analysis of where your digital presence stands about ranking for the keywords you planned for.
Keywords are the terms any person may enter into a search engine hoping for relevant search results. The importance of keywords is in helping Google identify your content's relevance.
You can check out Neil Patel's great guide on how to optimize for keywords here.
However, keywords are nowhere near enough for your content to rank higher on search result pages (SERPs). Google actively rewards websites and content that follow a certain set of standards and guidelines with a higher ranking
If your website doesn't feature many web pages you can do a simple manual search for keywords your website is associated with using an Incognito tab on Chrome; a useful method to identify where your web pages rank with regards to the keyword selected.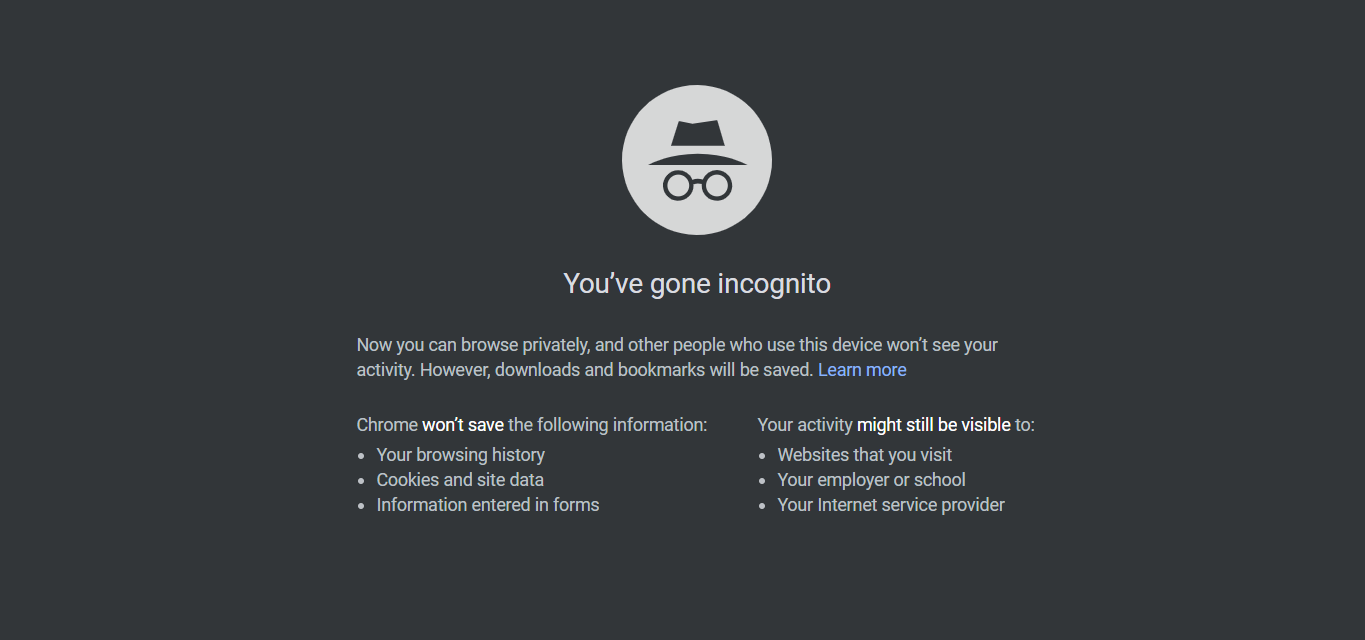 Or you can use any of the great SEO tools available such as Google Analytics, SEMrush, and our favorite SE Ranking. Not only will you be able to identify how your web pages rank and perform for each keyword; but you will also be able to plan, research and optimize your keyword strategy to sustain an effective SEO effort.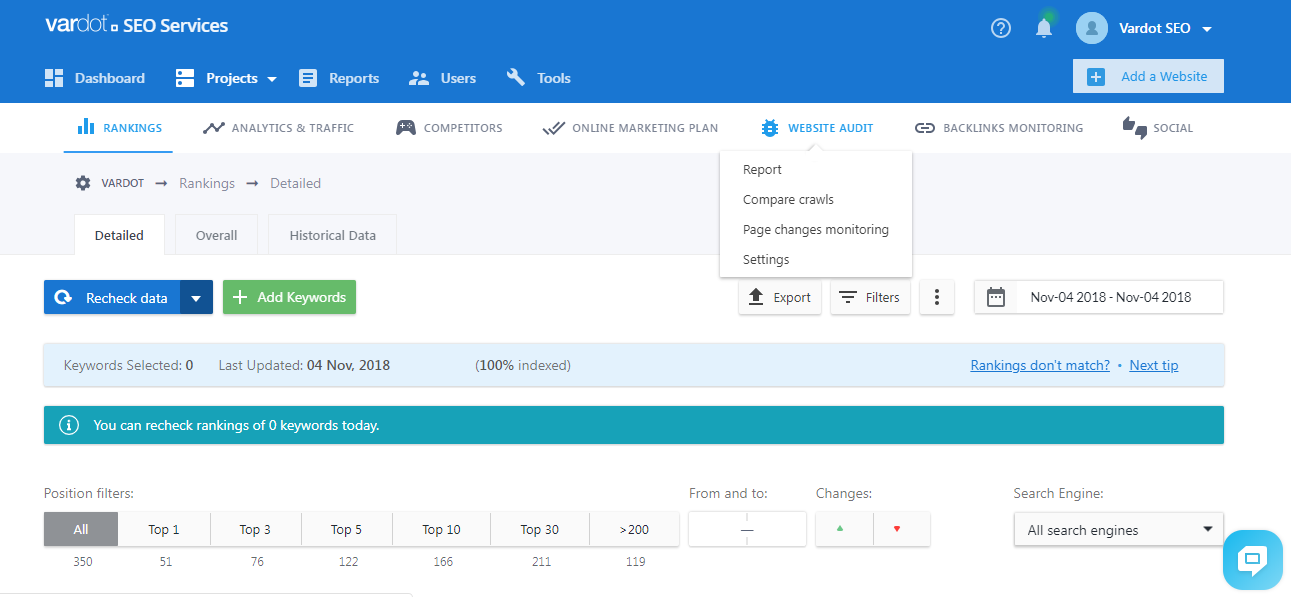 What Does Google Want From You?
Short answer: To transform your website from a simple webpage into a digital experience for users.
As Google SEO prioritizes displaying relevant content to users' search queries, they have released a clear set of factors on which they base their ranking. Some of these are:
1. Guarantee Security
For logical reasons; security is a vital factor.  Google wouldn't promote your web content if your website cannot be trusted or has the security measures required.
Nobody wants to engage with a suspect website.
2. Optimize for Speed
Experience is all about convenience. If your website takes too much time to load (via laptop or mobile) and causes visitors any sort of frustration, Google will take measures to diminish your ranking.
Check out how one second can cost you a million dollars worth of business in an article we shared earlier.
3. Be Accessible
Being accessible is a broad term, but it simply means that your website must be easily found, and navigated across all possible devices.
Pro tip: How does your website currently stand regarding voice search? Perhaps you should start considering the future of search behavior.
4. Optimize Content
Invest your content marketing resources in developing fresh and original content. Easier said than done I know. But the reward is worth it.
You would have a better chance of earning inbound links from other websites that share your new, updated, and/or original content.
5. Clean Code
Not many businesses or brands appreciate the importance of launching a website in an SEO-friendly manner enough so they end up with a poorly developed website laden with issues that damage their ranking with search engines.
That becomes a more unfortunate scenario for businesses who attempt to rectify their situation by 'revamping' their website when they realize that rebuilding a new website or platform altogether may be a more cost-effective option for them.
For a comprehensive list of Google's ranking factors, check out this great article by Backlinko.
---
Remember not to rush development. 
You wouldn't build a shopping mall without a blueprint that takes into consideration traffic, shopping experience, and behaviors. Be deliberate. It may take an extra month of development but it would make or break your business.
That is why global brands and enterprises are opting for Drupal. Drupal enables them to build user-centric and friendly digital experiences without compromising performance and SEO.
If you are interested in exploring how Drupal can provide you with the competitive digital edge you are looking for, we'd be happy to chat.
Google
SEO
Search Engine Marketing
Marketing