Time Center: A Timeless Digital Journey
A mobile-first, Varbase-developed website for Jordan's luxury watch retailer.
Image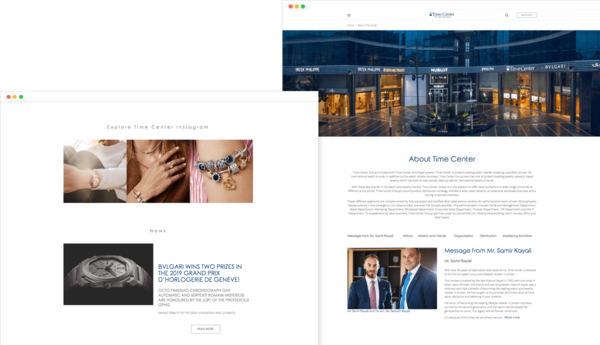 Time Center is the leading watch retailer in Jordan.
The company started in the 1950s in a single small shop in Amman with 2 employees, selling one brand of watches. Today, the company operates a network of 27 retail locations in 4 cities across Jordan with 150+ employees, selling over 40 global name brands, like Patek Philippe, Audemars Piguet, Frederique Constant, Gucci, Coach, and others. Through its high-end retail stores, Time Center provides a luxurious customer shopping experience. This high standard of customer satisfaction must naturally extend to the Time Center website.
The retailer's legacy website was built on the Drupal 7 platform. Time Center partnered with Vardot, a Jordan-based Drupal specialist with regional offices in Jordan, USA, and Egypt, to ramp up the site to Drupal 8, the latest Drupal release with over 200 new features and improvements.
Image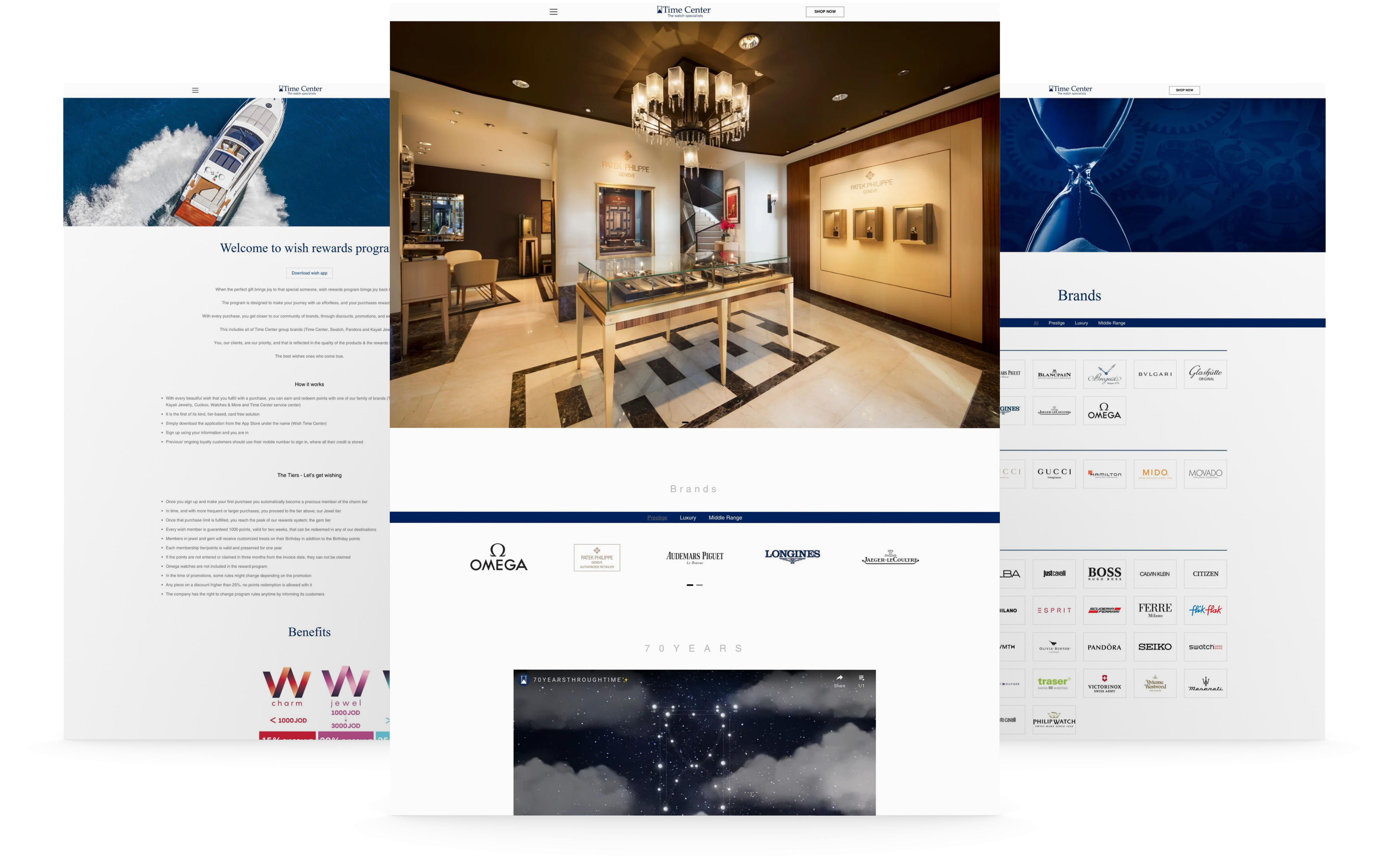 Lower Total Cost of Ownership
Drupal is a content management system (CMS) that is free and open-sourced, meaning that anyone can use, modify, and distribute the application without having to pay any licensing fee. The zero licensing fees lowered the total cost of Drupal ownership for Time Center.
Personalized User Experiences
Besides cost considerations, Drupal also excelled at supporting Time Center's marketing initiatives. The flexibility of the Drupal platform enabled Time Center to set up unique landing pages for its different marketing campaigns.
Multilingual and On-Site SEO Features
In addition, Drupal 8 provided excellent multilingual support, an important feature that was not lost in Time Center's decision to go with Drupal. Last but not least, Time Center wanted a CMS with excellent on-site SEO support. On-site SEO means that the search rankings of web pages are optimized by improving the site contents and HTML (rather than through external links). The powerful Drupal 8 platform provided the necessary tools and modules to satisfy the on-site SEO requirements.
Design, UI, and UX
Vardot redesigned the new Time Center website from scratch, taking advantage of the newest features and improvements offered by Drupal 8. Today's consumers are increasingly attached to their mobile devices such as tablets and smartphones. To ensure that mobile web users would have a great user experience, the development of the site adopted the mobile-first approach. With this approach, the user interface was first designed for mobile devices which typically have smaller screen sizes and lower resolutions and later enhanced with additional features and contents for the larger desktop devices.
The CMS Foundation
The new Time Center website was developed on Varbase, a custom optimized the distribution of the Drupal 8 platform which embodies Vardot's years of Drupal development experience and expertise. The use of Varbase as the starting point for the development project allowed the implementation to focus on Time Center-specific customization instead of features that were already provided out-of-the-box by Varbase. The net results for using Varbase included reduced development cost and a shorter time to completion.
SEO
A major risk in any website migration project is that the search rankings of the web pages may suffer post-migration. This is true even for a website that is being migrated from one Drupal version to a newer one. Vardot applied industry best practices and tools to preserve and improve the new site's SEO ranking, thereby protecting Time Center's prior investment in organic web traffic to its legacy website. Specifically, all URLs from the legacy site were imported into Drupal 8. Proper redirects were also implemented so that any incoming requests using the old URLs would be redirected to the corresponding pages on the new website. In addition, SEO tools were implemented, including meta tags, markups, and XML sitemaps.
Outcome:
Vardot successfully migrated the Time Center legacy website to the newly minted Drupal 8 website in 2017. The new website, adorned with rich product images and videos, fully expressed the luxurious lifestyle vibes of Time Center as a leading high-end watch retailer. Not only did it pass the 'eye-test', but the new Time Center website also succeeded in bringing in more visitors. Quantitatively, web analytics for the website showed that page views increased by six times since its launch. Overall, the redesigned website delivered an expanded reach by Time Center into its target customer base.