Al Jazeera English - The Stream
Drupal powered news and entertainment experience.
Image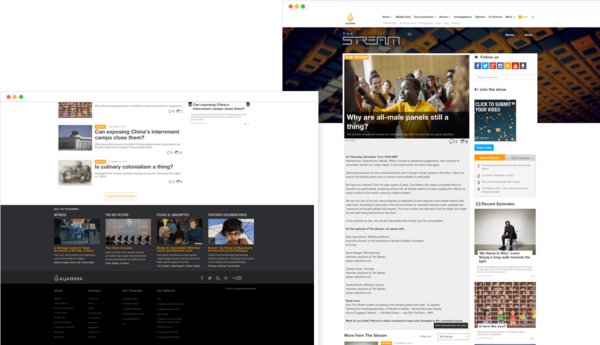 The Stream is a social media community with its own daily TV show on Al Jazeera English. The Stream uses the power of social media to bring light to various stories, events, and points of view from across the world.
Al Jazeera Media Network partnered with Vardot to build The Stream using Varbase - the ultimate Drupal web development open-source platform builder.