Why Are eCommerce Sites Using Drupal Commerce?
Ahmed Jarrar
May 20, 2018
Large eCommerce sites are always in demand for scalable, yet flexible platforms for their business operations. An eCommerce platform needs to allow businesses to run an optimized website, capable of handling the demands of high security, 3rd party integration, time-to-market standards, and low development costs.
In light of this, it should come as no surprise that many leading eCommerce firms trust Drupal Commerce as their preferred platform. Its thriving community of open-source developers are always at work, improving and innovating the limits to what the framework can do. At present, sites built with Drupal are renowned for their security, and for providing seamless payment gateway solutions.
Read on to learn more about the businesses that choose Drupal for their eCommerce needs, and what yours can expect should you choose to go the same way.
Drupal is Accessible
Drupal's success has led to its drastic improvement over time. Like any market that's been opened for competition, the framework has become the focus of a massive community of developers. From the moment it found popularity among blue chip companies, Drupal has seen volumes upon volumes of products and templates created by people looking to ride the wave.
The end result is a self-sustaining engine of constant improvement and perfection --one that smaller businesses can access thanks to developers looking to snag the attention of Tesla, Cartier, Honda, L'Oreal, and any of the countless other multinational businesses that use the framework.  Similar to how once-expensive devices become cheaper as more people have a chance to optimize them, Drupal is a platform that houses affordable and accessible products.
Drupal Provides Fast Time-to-Market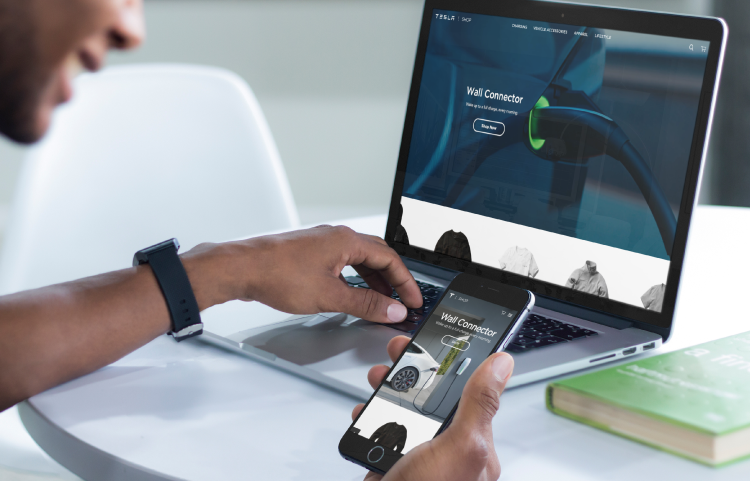 Thanks to the numerous developers tinkering with the framework, solutions powered by Drupal are easy to build. Even the most intricate new designs have their roots in well-established programs that came before. This means that designing a custom-built tool to address your business' most specific challenges can happen in record time. This means that dedicated providers like Vardot can create powerful bespoke tools when enlisted, on top of the set of core features they offer from the get-go.
Large eCommerce businesses take advantage of the fact to create adaptive websites and send new features straight to A/B testing. It's a competitive world for an eCommerce site, and the most successful ones choose Drupal to stay ahead of the pack.
Drupal is Highly Secure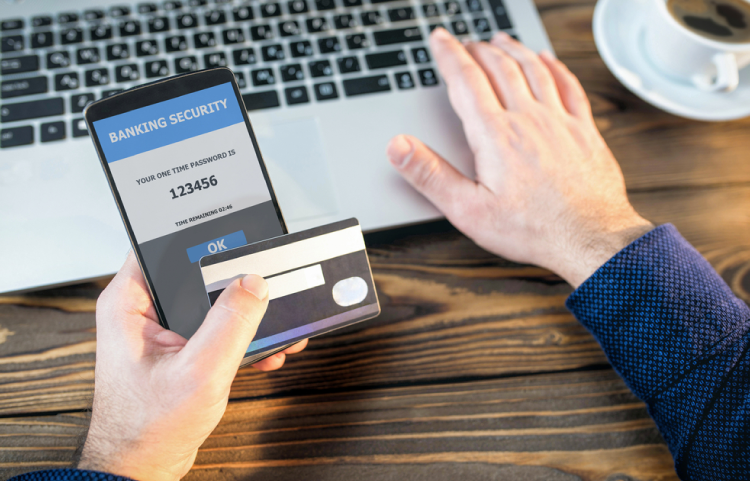 The community behind Drupal is dedicated to foolproofing their work. As a point of professional pride and for the sake of that precious commission, the Drupal community obsessively patches possible entry points for security violators. It's reached a point where the best developers, as a force of habit, meticulously encrypt and hash passwords connected to their services.
Your eCommerce site is in good hands with a Drupal developer, and especially good hands with a professional firm oriented towards SaaS.
Drupal is Scalable and Flexible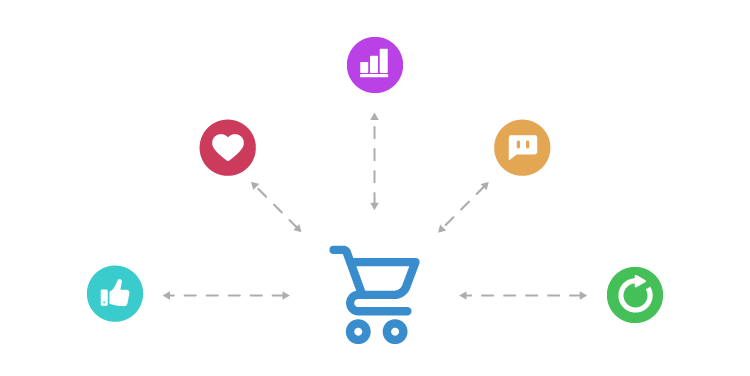 Other frameworks leave site managers with precious few options for adaptation. This doesn't blend well with the demands of the eCommerce industry, given the need to stay adaptive and operate across multiple websites. One major benefit to using Drupal for eCommerce is its scalability and agility as a platform.
On one hand, site developers can enjoy seamless integration with a near-endless slate of third-party applications. Rather than being limited by their chosen platform, businesses powered by Drupal can tap into various integrations, such as CRM, BI, Chatbots, Customer Support Systems, and other personalization tools. Your best shot at a useful, relevant, and sales-generating website is to design one that taps into the latest innovations like AI.
Drupal is also scalable, meaning your business gets to optimize and improve your website over the course of various iterations --it's a platform built to encourage and reward constant augmentation. Better still, it also enables your business to manage multiple sites using a single Drupal installation.
Drupal is Optimized for Speed and Responsive Development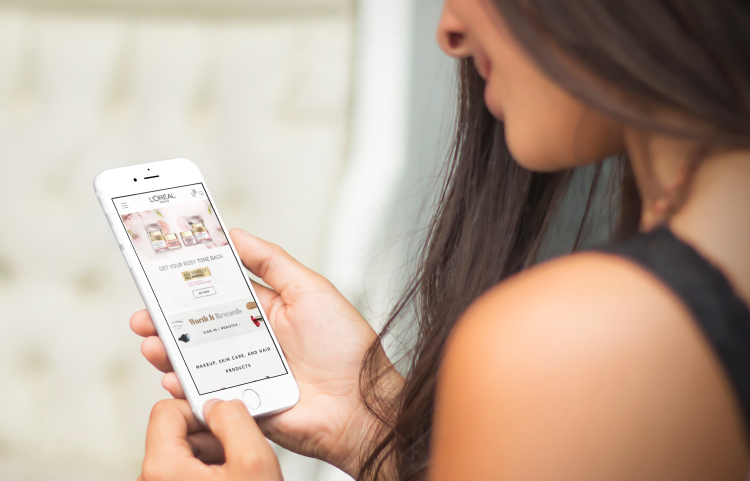 With the vast number of internet-accessible mobile devices on the market, it's a priority for websites to be presentable on any screen size. When paired with the fact that accelerated mobile pages do much better in terms of load times and conversions, that priority becomes a necessity --after all, sites can be gorgeous responsive but suboptimal from a technical perspective.
The leading eCommerce sites opt for Drupal because it's fully optimized for responsive development. A competitive eCommerce business shouldn't sacrifice their site's ability to look great and user-friendly across any number of devices for the sake of quick loading times --with Drupal, they don't have to.
Drupal is Great for Storefronts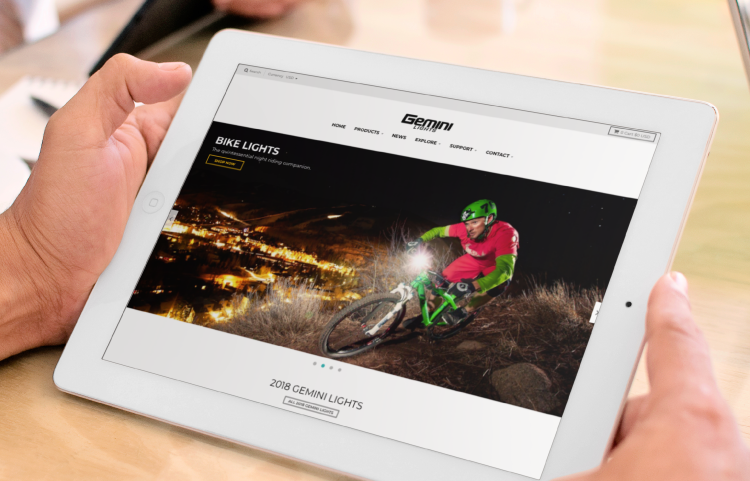 The best eCommerce sites know how to package their storefronts in a way that maximizes conversions. They know that doing this takes a platform that lets their non-technical employees (ex. marketers) make necessary adjustments and additions without having to spend hours learning how to program, or having to bother the folks at I.T.
Drupal allows its users to create websites that require minimal technical expertise in order to manage. On top of that, the platform makes it easy to design eCommerce sites for a globalized world --with it, you can market your wares to audiences from virtually any culture. Need a website built in Arabic? Done deal.
Varbase and Drupal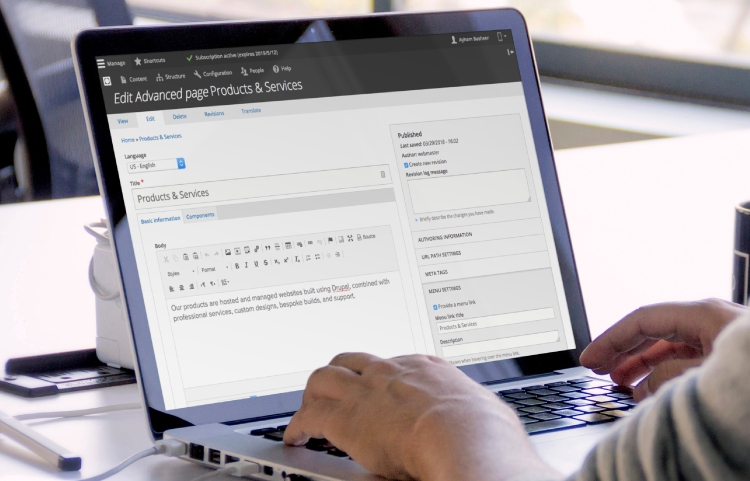 Like we've mentioned, Drupal-powered solutions are powerful and accessible tools, suited for both large and established eCommerce sites as well as small and medium enterprises.
In line with this, Vardot offers easy-to-implement Drupal Commerce distribution tools to help enterprise organizations speed up their launch timeframes and reduce costs. The product, Varbase, offers a wide variety of out-of-the-box features, including:
Storefront Management
Page-Building
Multilingual Solutions (Specializing in Arabic Enhancement)
SEO Services
Security Improvements
Conclusion
Drupal Commerce gives enterprises of all sizes the chance to take part in the market for eCommerce. Companies looking to uplift their game, position themselves above the competition, and drive rapid growth have an intuitive and well-supported framework.
All that's left is to take advantage of it.