Launching the New Modern American School Website
December 31, 2014
We are very excited to have launched the new website for Modern American School in Jordan. Modern American School (MAS) is an elite international school situated in west Amman, the capital of Jordan. MAS has been providing a quality education for students in Jordan since 1986. Being a co-educational school that caters to all levels of both primary and secondary school, with a kindergarten, a elementary school, a middle school, and a high school; MAS needed a stronger platform that provided them the capability to target all their audiences. As MAS is invested in offering educational opportunities that serve both the Jordanian and international communities in Amman we were dedicated to serve as the technology arm to Modern American School. 
Our experience working with MAS was unlike any other. Meeting with respective members of MAS opened our eyes to the every-day functions of operating a school and working with students of all ages. We are very grateful for the time we spent working one-on-one with the MAS team in order to come up with rich concepts and ideas for the site.
Creating a Web Experience
While most visitors quickly fell in love with the new design and look, the site has a lot more to offer with its new functionalities targeted for a more digitally advanced generation of visitors. With a special focus on the responsive mobile-friendly design, the site was structured to meet usability web standard and proper user-friendly navigation. The site also meets international web standards and performance on multiple browsers and devices.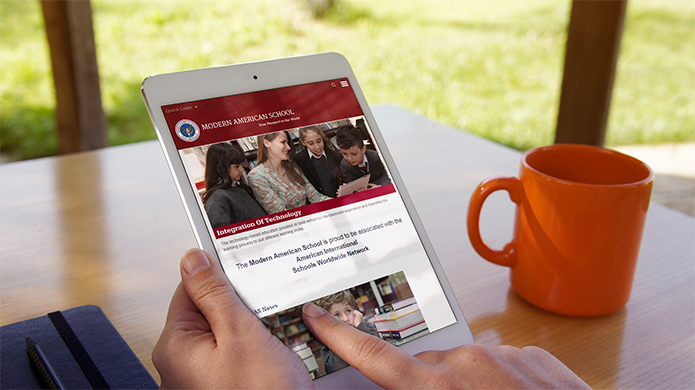 At the same time, we optimized the benefits of Drupal to provide MAS with easy to use Content Management System so that they are able to seamlessly update the website content. The website is a huge step forward in allowing parents, students, and visitors to stay updated on news, events, and activities taking place on campus. With a new search functionality and streamline student registration process; visitors can immediately register to be a part of the MAS family. 
And after learning all about the study programs, activities, travel abroad, facilities, and events (and who can forget the tasty lunches) we were ready to go back to high school and register ourselves.
Visit the new website at http://www.mas.edu.jo/
Thumbs up to the Vardot tribe and the MAS team who made this project possible!