With the incredibly fast advancements in web technologies the world is witnessing, there's no room for slacking around. A slow adoption of users needs means a wider and increasingly harder-to-close gap between you and your goals. As the content management system of choice for major organizations, Drupal 10 has been released to ensure a secure scale of your website to stay ahead in this digital ambiance.  
Image

Trusted By Global Enterprises
We securely migrated hundreds of global enterprises and organizations that upgraded their CMS to fulfill their digital transformation strategy.
Image

Benefits of Drupal
Enterprise Security

Faster Performance

Accessibility

Multilingual

Flexible Layouts

Content Management

Best Experience

Publish Everywhere
Ready, Set, Migrate!
Jump-start your upgrade from Drupal 7, 8 and 9 to Drupal 10 with confidence. We help the world's biggest enterprises and organizations elevate their digital presence and build them award winning websites fit for their audiences.
Not sure where to start? Let our team of Acquia certified professionals answer your questions.
Image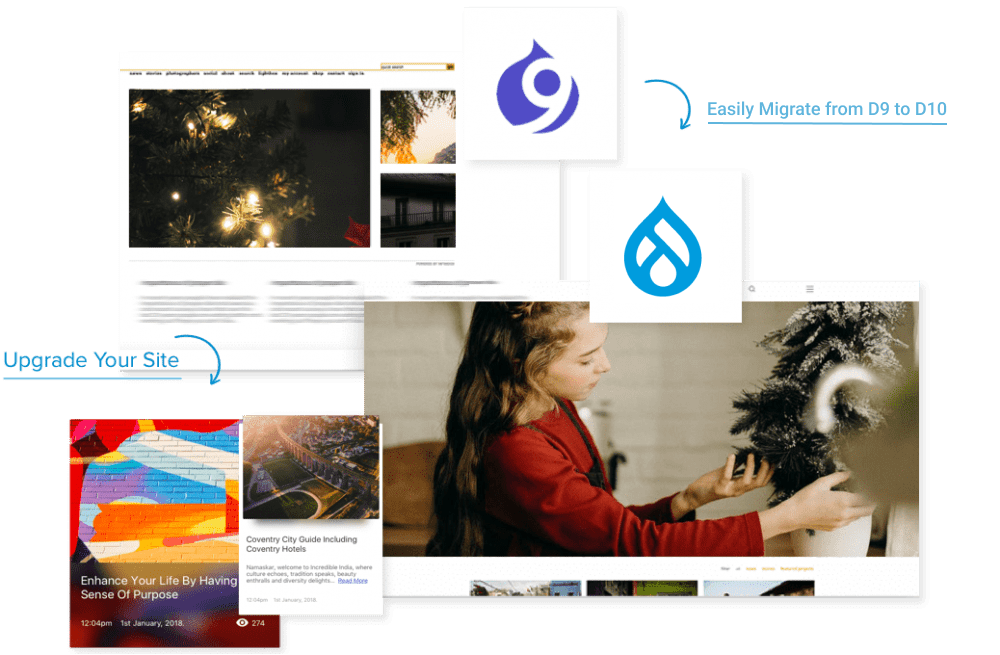 Discover more about Drupal 10
Want The Full Digital Experience?