Ministry of Transportation and Communications
Best-in-class UX, security, and accessibility standards for the public sector.
Image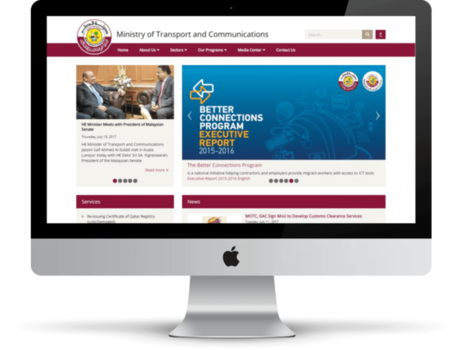 ictQATAR, the Supreme Council of Information & Communications Technology, knows this well as they are the policymaker, market developer and regulatory body for information and communication technology in the State of Qatar.
ictQATAR is also leading the country's strategic thinking and implementation of ICT initiatives in government, market development, education, health, digital inclusion, and cybersecurity.
The ictQATAR website (ictqatar.qa) is just one of the tools used to build awareness, increase understanding and facilitate support of ictQATAR's national programs and policies.
Vardot proactively worked with ictQATAR to provide an annual growth and maintenance plan in order to increase government, business and consumer use and adoption of the best practices for communication and technology. Vardot upgraded the site to Drupal 7 to enhance performance, security and improved SEO. Throughout the year, Vardot continuously worked on optimizing the site with an improved content moderation system. A complete development strategy was initiated that included staff training, key metrics moderation, technical support and more. Today, Vardot continues to provide growth and support services to ictQATAR as it is hosted on Acquia Cloud Network.