Al Jazeera English - The Stream
Drupal powered news and entertainment experience.
Image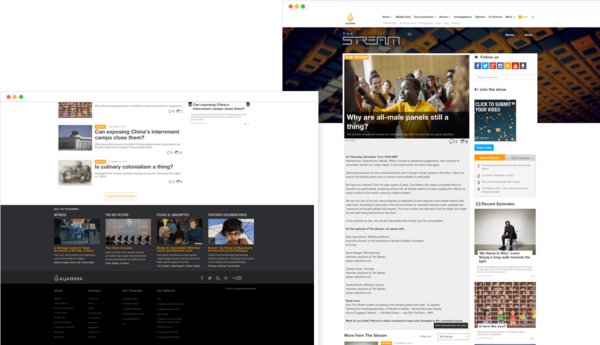 The Stream is a social media community with its own daily TV show on Al Jazeera English. The Stream uses the power of social media to bring light to various stories, events, and points of view from across the world.
Al Jazeera Media Network partnered with Vardot to build The Stream using Varbase - the ultimate Drupal web development open-source platform builder.
Vardot worked with The Stream team at a time when the community and traffic were increasing at a fast rate. In order to accommodate the demand and growth, Vardot upgraded the site in many ways.
The site was first upgraded to Drupal 7 and configured to work with a CDN to handle high traffic. The site now handles more than 1500+ concurrent users which is a massive growth in performance.
Vardot also worked with the Al Jazeera team to improve front-end and back-end interface site management. A user-friendly and usable back-end interface was developed to allow editors and producers to easily manage content and production of the site. The site was also enhanced for all screen sizes and devices. Optimizing the layout and upgrading the site theme allowed for an increase in speed on mobile devices.
Vardot continues to support The Stream team on a daily basis with weekly sprints to continuously improve the site standards and functionalities.