The United Nations Relief and Work Agency for Palestinian refugees (UNRWA) provides help and assistance to over 5 million registered refugees in Jordan, Lebanon, Syria, the Gaza Strip and the West Bank, including East Jerusalem.
The Agency's services encompass education, health care, relief, and social services, camp infrastructure and improvement, microfinance and emergency assistance, including in times of armed conflict.
Recently, UNRWA has decided to prioritize their ability to optimize their funding channels and donations online.
As trusted partners and builders of the official UNRWA.org website; Vardot was approached to address their online donations issues.

UNRWA Needed:
A responsive website that works seamlessly across devices, including mobile phones and tablets.
To optimize the website load time on mobile phones using Accelerated Mobile Pages (AMP).
A multilingual website in order to attract a wide audience.
To base the website on high-security standards in order to have a secure donation transfer.
The website to allow multiple donation-options, including; one-time donation, monthly, and Zakat.
To define multiple donation size options, in order to offer a hustle-free overall donation experience.
Vardot's Recommendation
UNRWA needed a website that works primarily as a keystone for its fundraising campaigns which needed to be run smoothly, hence Vardot recommended the Drupal content management system (CMS) and Varbase distribution which will enable UNRWA to launch and manage their fundraising campaigns in a seamless manner.
The new website is a single page portal (UNRWA Donate) that is based on simplicity and security to optimize the donation process and user experience.
UNRWA Donate Features
Truly Flexible CMS
Our Varbase Paragraphs module offered UNRWA the flexibility to structure the page according to their desired content formats. All content formats and types are flexible as well.
Cross-Device Optimized Website
Optimize the website to work seamlessly across all potential screens and devices, including mobile phones and tablets. Enhanced the site's mobile page speed load time via Accelerated Mobile Pages.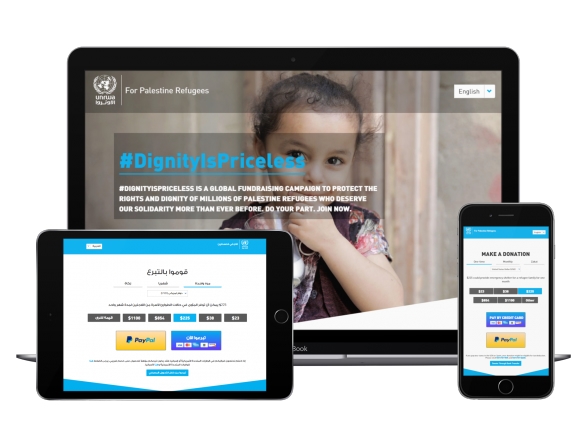 Localization and Multilingual Features
The multilingual feature allowed UNRWA to attract a wide range of audience, and localize their brand accordingly automatically redirecting users based on their location (i.e. country).
Hustle-Free Donation Experience
The new website user experience (UX) is focused on converting visitors into donators by offering a convenient and straightforward experience. The donation feature built into the website, offers the users multiple donation options and sizes, including one-time donation, monthly donation, and Zakat.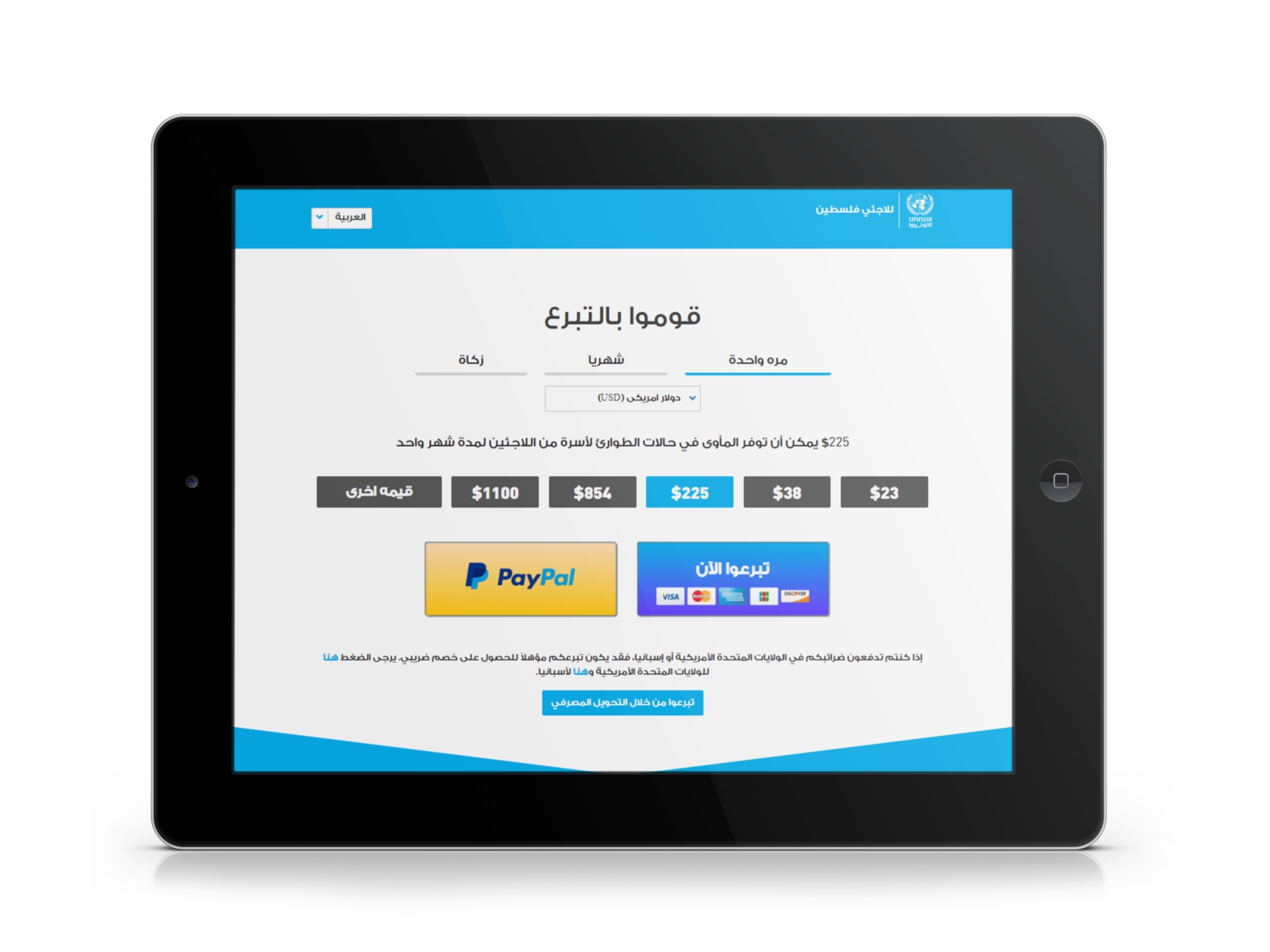 Seamless Salesforce Integration
Drupal 8 flexibility allows seamless integrations with powerful tools such as Salesforce. Salesforce works to save donators data on its CMS system, such as their contact info and donation records.
High-Security Standards
Since the website is going to have many transactions going through, security will play a prominent role in order to make sure donators information and money are secure.

UNRWA Donate is now live and the #DignityIsPriceless campaign is active!