Publicplan GmbH enables public institutions in the realization and delivery of sophisticated e-government projects.
Specialized in providing technical expertise and implementation of web and open-source based solutions to the public sector; Publicplan also enhances public service delivery with innovative open-source software solutions making them a reliable strategic IT partner.
Mobile-First Publicplan
In accordance with Vardot's golden rule, Mobile-First; we delivered a fully optimized and responsive mobile digital experience for Publicplan's target audience.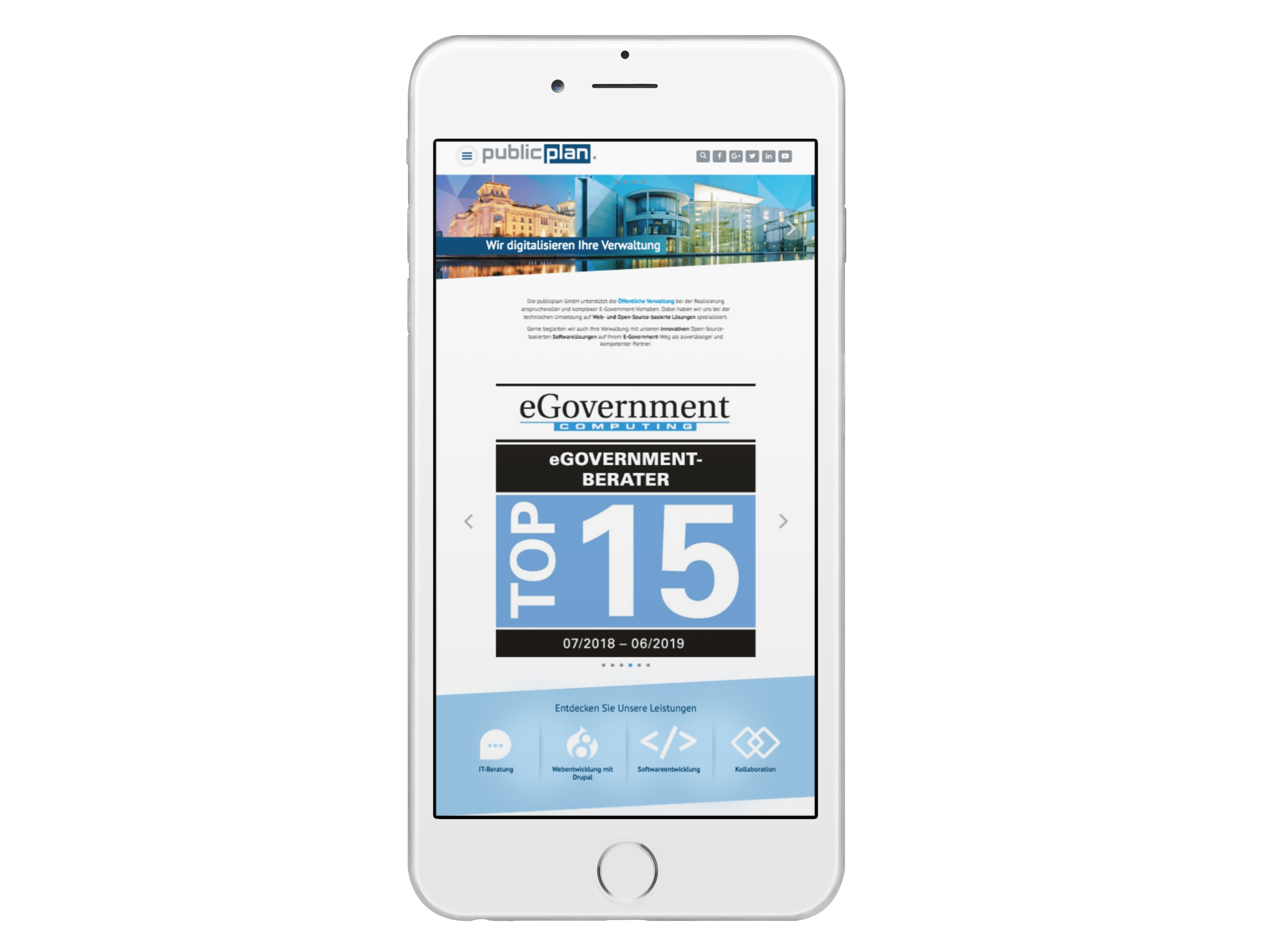 To view case studies of Vardot's e-government projects, click here.
Flexible Administration Dashboard
Being built using Varbase Admin Dashboard for the Publicplan platform which enables them to enjoy a dynamic Drupal administration experience where they can oversee the website performance and integrate their preferred analytics.
Varbase comes with Varbase Total Control Dashboard that is built on top of Total Control Admin Dashboard module, utilizing Panels, Google Analytics Reports, and several enhanced blocks and widgets for an intuitive and flexible administration experience.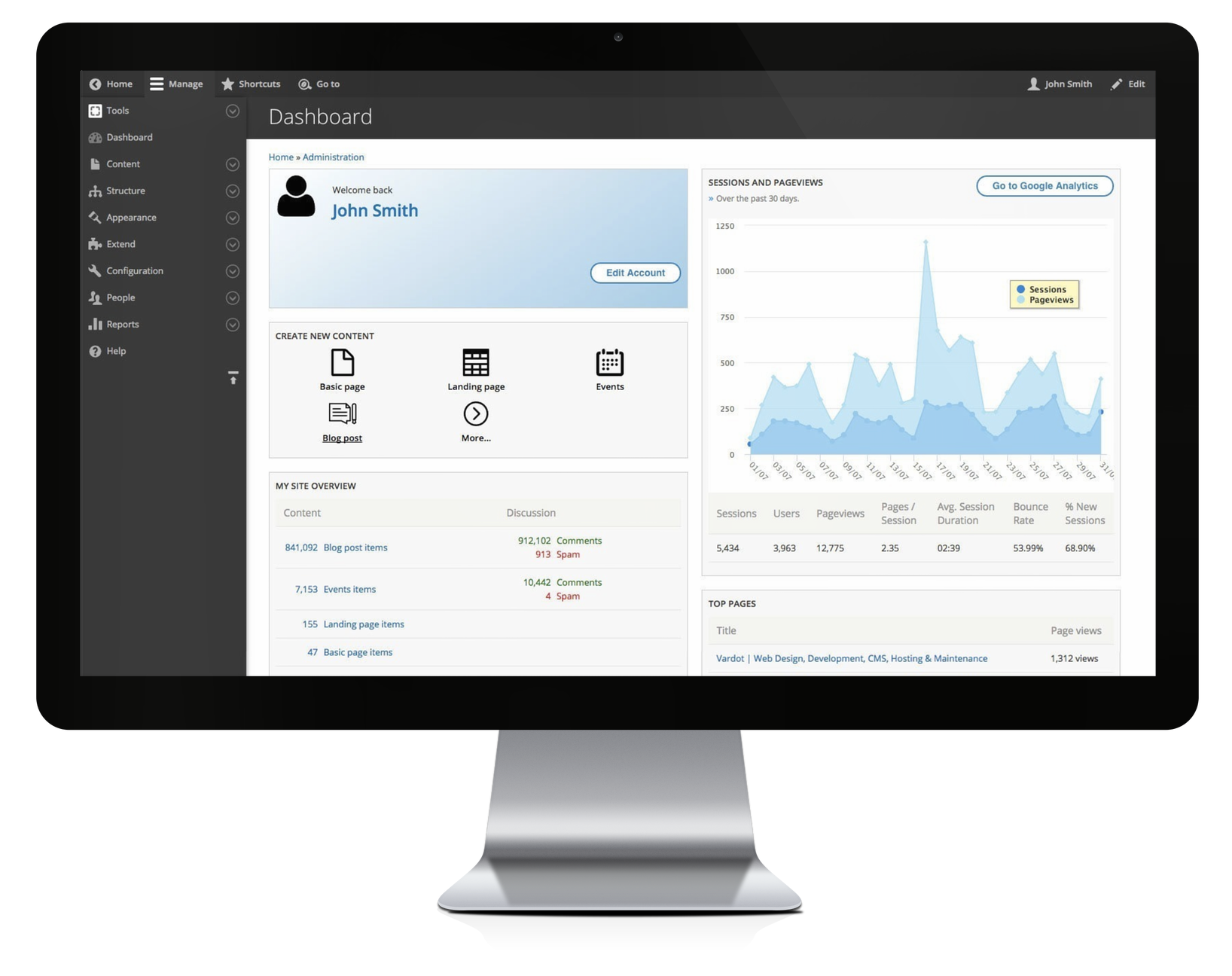 In addition to enjoying a dynamic admin experience; the platform benefits from a number of essential modules and adaptive functionalities featured within Varbase such as building a platform already optimized for multilingual and on-site SEO whilst enjoying world-class security and compliance with accessibility standards.
Learn more about how Varbase can save you hundreds of development hours here.
Landing Page Creation
Publicplan's platform can easily create landing web pages in a flexible and attractive manner thanks to the Paragraphs module which is also found within Varbase.
Using paragraphs and a built-in preview mode, Publicplan can add text with a WYSIWYG-editor in addition to uploading images and designing complex layouts to their web pages. The flexibility they have means that they can change the order of the web page content or components however which way they prefer.
Publicplan.de also enjoys the use of Varbase Bootstrap Paragraphs that handle responsive layouts in a seamless manner.
Are you ready to transform your website into an effective digital experience? If so, we got your back. Contact us here.