THE CLIENT
ForUs is a non-profit initiative of the King Abdullah II Fund for Development (KAFD). ForUs is meant to be a one-stop-shop for Jordanian's seeking career development and employment opportunities. Besides searching for jobs, users can access numerous training courses tailored to their desired career path, apply to programs that offer volunteer experience in addition to giving them access to mentoring from a dedicated panel of industry experts in the Jordanian market in a bid to encourage young Jordanians to become entrepreneurs in their own right.
The King Abdullah II Fund for Development (KAFD) needed to revamp it's existing ForUs portal in a bid to enhance the website functionality, performance and enrich the user experience with a variety of multimedia content. To achieve this objective, KAFD partnered with Vardot to deliver the new portal on Drupal 8.

Visit the new ForUs Drupal 8 site: www.forus.jo
---
WHAT THEY NEEDED:
Enhanced User Experience
The revamped portal is to be fully responsive and dynamic one-stop-shop for ForUs users in terms of showing opportunities, latest news, events, reports and media in the five key services offered by the portal:
Employability
Skills development
Career advice
Volunteerism
Entrepreneurship
Presenting a clean structure and layout is a high priority as users accessing the portal have varying levels of expertise and knowledge. The Portal should be robust enough to deliver a wide range of information, but simple to navigate for the most novice user.
To meet the needs of the Jordanian audience; the website needed to be multilingual and optimized for SEO in both Arabic and English. In addition; the website has to be optimized in order to meet the highest standards regarding security, compatibility and accessibility.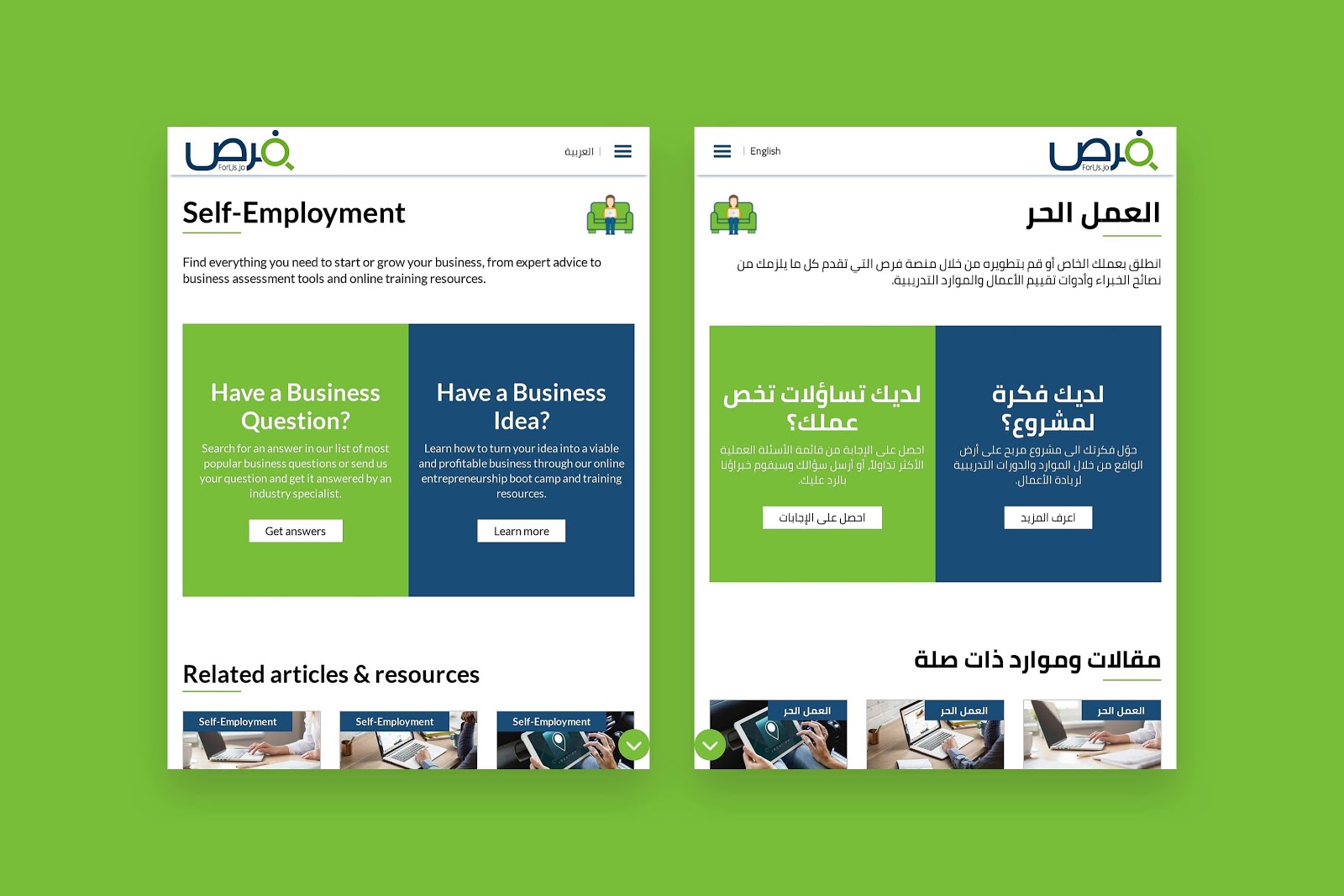 High-Performance Standards
KAFD stressed that ForUs should be a reliable solution that addresses the high unemployment problem that faces the mostly young population of Jordan. ForUs is a platform that is meant to serve over 60% of the Jordanian population (who are under the age of 35) at least. Hence, traffic is expected to be heavy and as such, the website performance must remain consistently strong. They needed ForUs to load fast without errors or frustration for users across all screens and devices regardless of the traffic load.
Additionally, the number of key integrations with 3rd party apps and sites needed to enrich the website offerings and experience for their users have to be as secure and seamless as possible without any frustrating glitches.
This was a key factor in arriving at the decision to move away from their legacy CMS; MS SharePoint, and build their new website using Drupal.
---
WHAT WE DELIVERED:
Seamless & Enhanced Experience
KAFD didn't want to simply upgrade their website to meet the latest standards and trends… they wanted to expand their offerings to the user in a bid to become a one-stop-shop for all the youth in Jordan who are seeking to improve their lives. Therefore, they established a network of strategic partnerships with relevant private sector businesses and other local NGOs to ensure that ForUs covers all the needs of their users.
Key integrations include: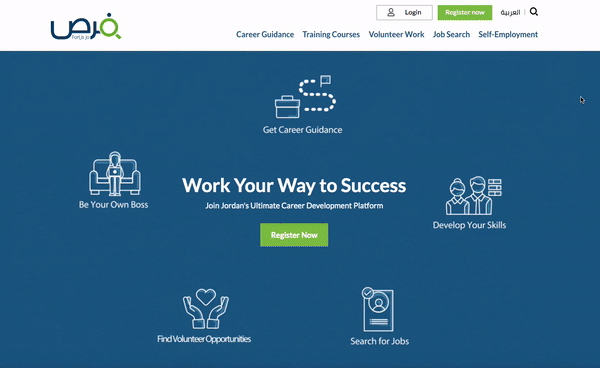 To achieve integration with Testello in particular, Vardot had to create a custom module just for ForUs as there wasn't a Drupal module available for Testello integration.
Thanks to SSO integration; the ForUs community of users can seamlessly and securely navigate to and from each of the above partner platforms without the need to log-in or sign up to any of them. Using a ForUs ID token and an authentication key, ForUs users can take Edraak training courses, search Bayt job opportunities or join volunteer programs without the need to leave the ForUs website.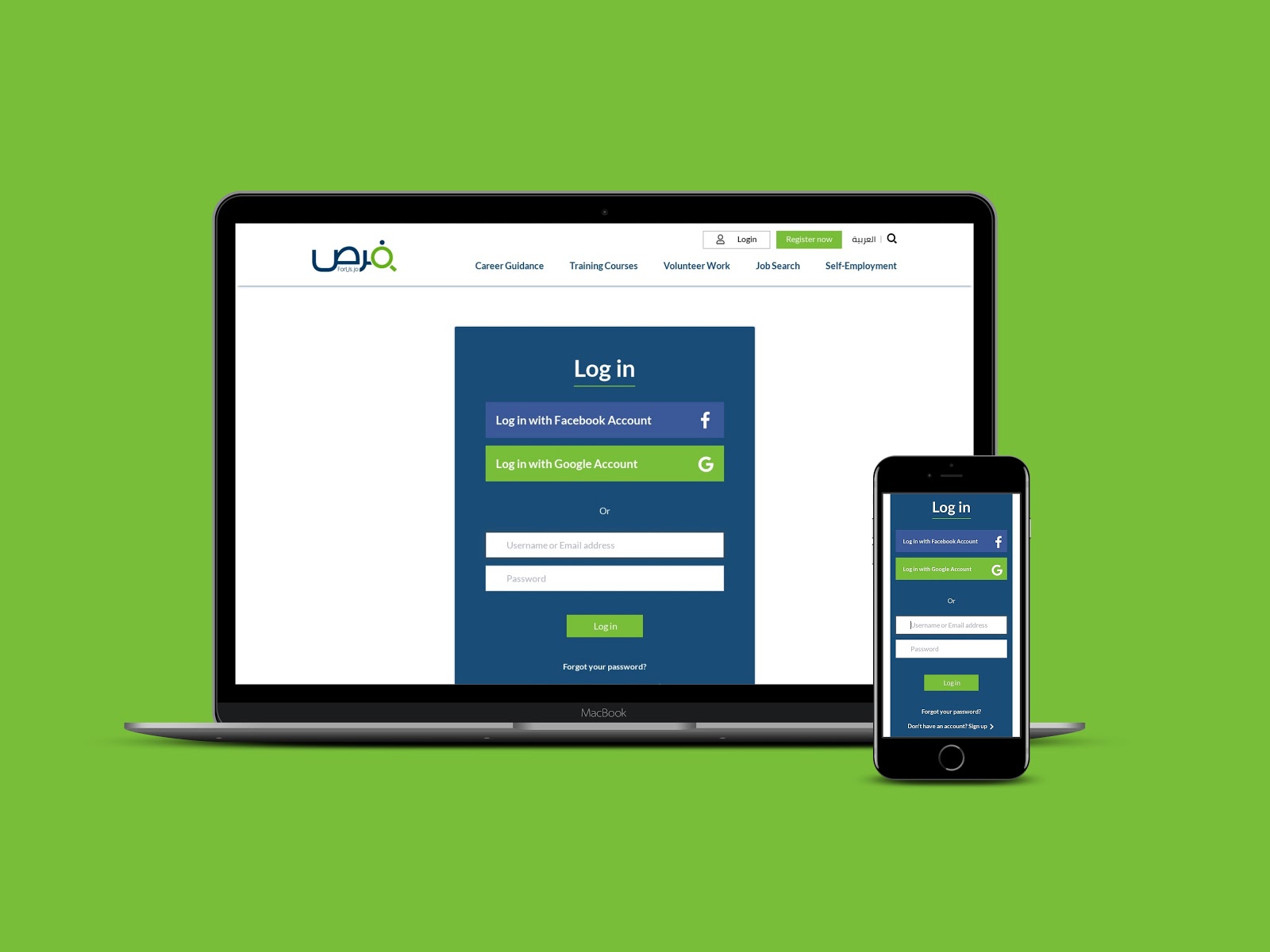 In a bid to further enrich and personalize the experience for the diverse needs of the ForUs audience; the ForUs community can also take numerous assessments provided by Testello and Bayt. Using JSON:API; these assessments are integrated in a manner that allows for any new exams created by Bayt or any update to be imported to the ForUs platform seamlessly without impacting the quality of website performance in the slightest.
This is achievable because no duplicate information is ever imported to ForUs.
Despite feeling like they aren't leaving the ForUs website; users who undertake any tests on Testello or Bayt are actually on a sub-domain. However, to further centralize their progress and data… each exam result they receive can be accessed, viewed and downloaded from their ForUs account dashboard.
Powerful Search
By now you can tell that ForUs is a massive platform that delivers multiple features for their different users via connected partners. This meant that they needed a solid search engine to enable their users to navigate their way to their desired search result and webpage.
The older and previous version of the ForUs website had serious UX issues that frustrated their users to the point of abandonment. Such issues included major frustrations like getting a 4xx error status code for simply attempting to log-in and of course the fact the search engine on the website was completely useless to anyone.
To address this; Vardot built the new ForUs platform using the popular Drupal distribution and SEO friendly CMS Varbase. Thanks to Varbase, all web pages and content on ForUs is inherently optimized for search engines in both the Arabic and English language.
Add to that fact that we used Apache Solr 7 to empower their search engine; their users can find whatever they want on the website regardless of the language of their search.
Keeping in mind that not all of ForUs community is search or even tech-savvy, the utilization of Apache Solr Search API was not just the best solution but the most appropriate due to its high reliability, scalability and it's high tolerance for faults in search queries made by novice users.
Migration and Transformation
Prior to the rebuilding of the new website, we typically hear from our clients their concerns regarding their existing database of users and how they fear that they may lose them during migration.
However, being experienced enough in data migration, we set up the appropriate environment needed to ensure not one kernel of data went missing. All 12,000 user accounts with their information were safely migrated from the old platform to the new website as the nucleus of the newly minted ForUs community.
Enhancements made and upgrades aforementioned are not restricted to UX best practices only. ForUs users can actively engage in social behaviour and interactions with each other in a personalized and secure fashion.
Students and alumni can directly message their respective university career guidance officers and engage in a conversation which enables the simple exchange of rich multimedia content between them. Both parties involved in any private dialogue or interaction can easily track their conversation history as far as they can.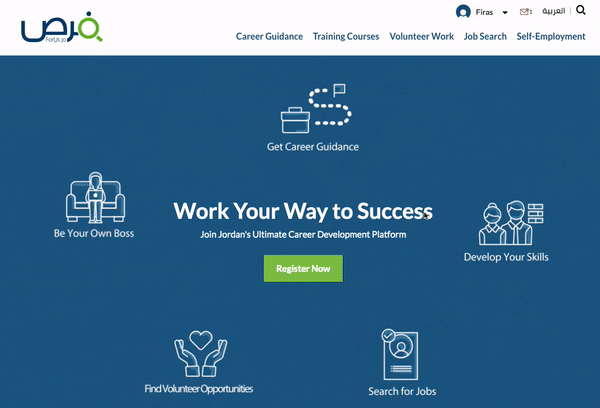 Any ForUs user can also engage the services of the relevant career and employment counselors provided by the public sector free of charge in a similarly secure and private manner.
In all scenarios where there is an interaction made by a Forus user to another official representative of the public sector or university; an automated email is programmed to be sent to both parties to gauge the quality of service provided to the community  and as a kind reminder for the official or user to reply to an unanswered message.
---
Thanks to Drupal and Varbase; ForUs now enjoy a powerful CMS that delivers an ideal digital experience for hundreds of thousands across Jordan.
If you are looking to see your business reach the same heights; don't hesitate to reach out for a complimentary website performance audit provided by our digital business experts. Contact us today!