World Media Summit Doha 2016
Uber Publisher delivers the live streaming platform in record time.
Image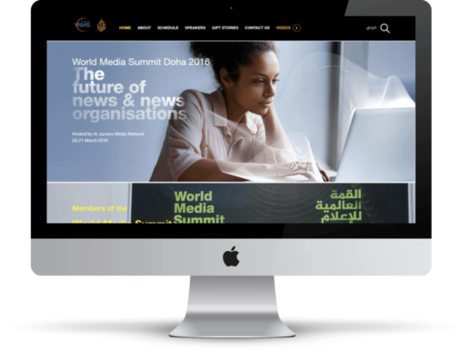 The World Media Summit serves as an efficient platform for media organizations to communicate and pool collective wisdom for their survival and development, convening every 2-3 years. The summit was jointly initiated by Xinhua News Agency and other leading media organizations. The WMS has built up its own structure and mechanism, including the summit, the Presidium, and the secretariat. In 2016, the third World Media Summit was hosted by Al Jazeera Media Network.
The site was built on Uber Publisher with the ability to live-stream events through video integration. Vardot builds a multilingual structured CMS in a very short amount of time to meet the event deadline.