King's Academy
Higher education experiences rely on Drupal.
Image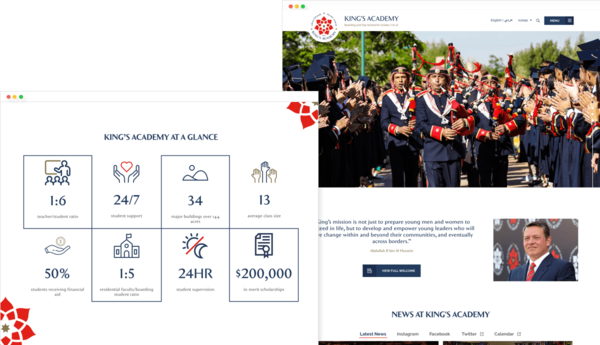 King's Academy is a leading private and boarding school in Jordan catering to students in grades 9 to 12. It is located in Madaba, Jordan.
Vardot worked with King's Academy to build their new website on Drupal, equipped with e-commerce features for students to buy books and stationery online, a comprehensive knowledge center for students and faculty, an event portal, and a section for school alumni.