Al Jazeera Documentary
Tailored to optimize visual entertainment.
Image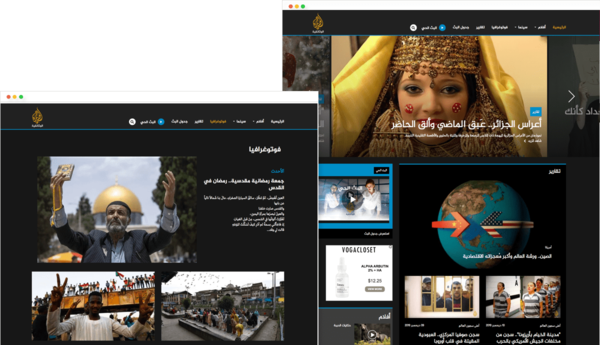 With a dominant presence across the Arab world, Al Jazeera Documentary Channel is a popular satellite channel showcasing Arabic language films and documentaries.
Since its inception on 1st January 2007, the channel has gained the reputation of telecasting rich quality documentaries based on various subjects such as history, science, politics, arts, and travel. Al Jazeera Documentary Channel aims at enhancing its online presence by delivering an exceptional and interactive experience to its web users. Undertaking numerous technical makeovers to optimize its workflows, processes, digital platforms, and operations, the channel is rapidly expanding in news and media operations.
Al Jazeera completely redesigned its legacy website that was in operation since 2007 which was a legacy CMS built on .NET. Al Jazeera wanted their website to be elegant and functional, with the channel's HD broadcast seamlessly syncing with the new website. After brainstorming on how to revamp the entire website to enrich their user's experience the project was delegated to Vardot. Our team had to perform it within the stringent deadline of six weeks to re-launch the channel.